When it comes to designing your built-in wardrobe, ergonomics, key measurements and the pros and cons of hanging space versus drawers are really important.
But the carpentry design and how your wardrobe looks like is just as important too since it defines the style of your space as well as your personality.
Whether you are a minimalist with a preference for the unassuming or someone with more opulent sensibilities, there's a wardrobe design for you.
Get inspired by these ones in real-life Singapore homes.
1. FOR SCANDANAVIAN FLAIR
The Scandinavian style is ubiquitous for a reason. It's easy on the eyes, soothing on the senses and can definitely stand the test of time, just like this wardrobe where classic chevron patterns and the light wood tone are a nod to the popular Nordic style.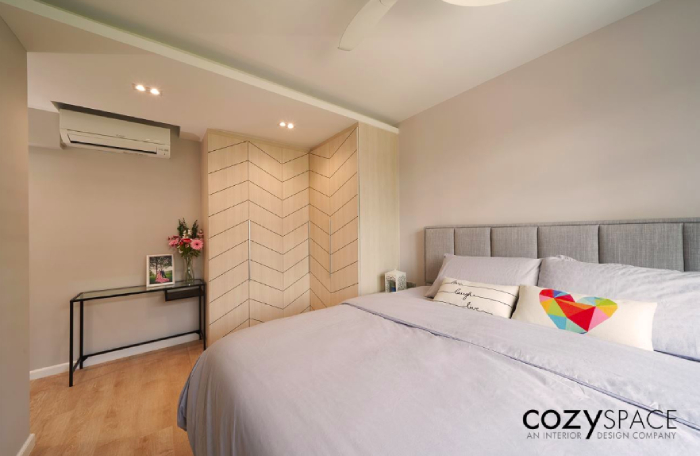 2. FOR A SENSE OF QUIRKINESS
When conventional just doesn't cut it for you, think quirky.
Wardrobe handles are a good way to inject some personality. Here, cross-shaped cut-outs were used in place of standard knobs or pulls in this sliding dual-tone wardrobe.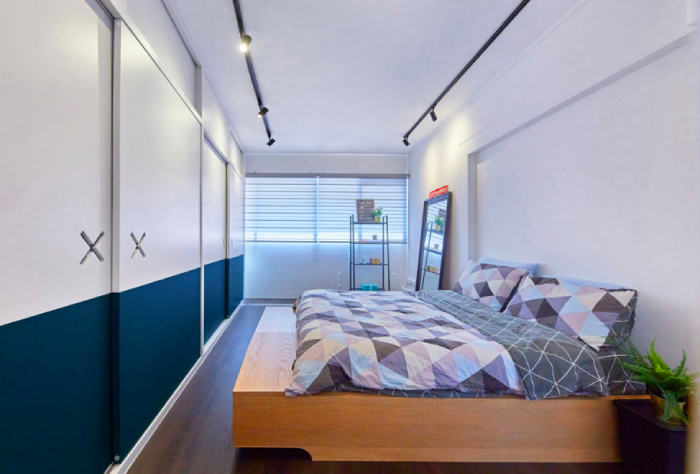 3. FOR THOSE WITH REGAL SENSIBILITIES
For a closet design that is just a bit more ornate, consider shaker style fronts rather than standard flat fronts.
We love this for the modern Victorian look, but it's also a great option for country style homes. Pair them with brassy handles for a regal finish.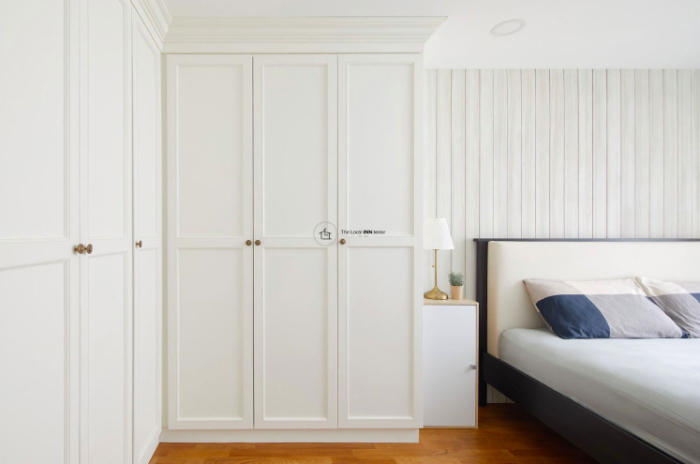 4. FOR THE MINIMALIST
This all-white, understated wardrobe features an unobtrusive design, seemingly blending into the white-washed walls of this bedroom.
The only thing that draws the eye are the slim cut outs that function as the closet handles.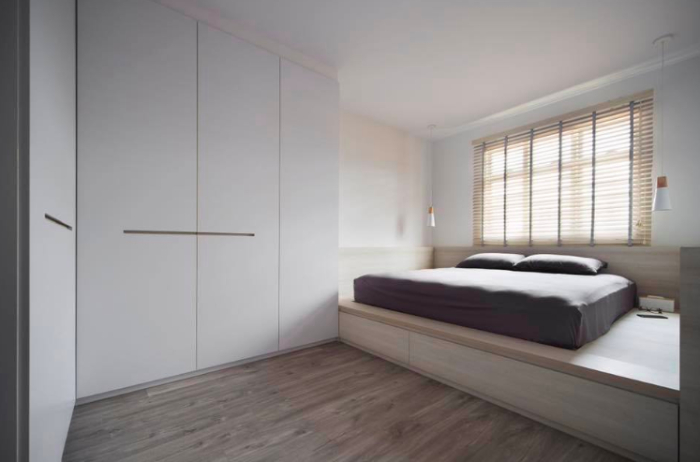 5. FOR THE RODEO RANCHER
Go down the country road with barn door inspired wardrobe fronts. Cover them with rustic style laminates to complete the look.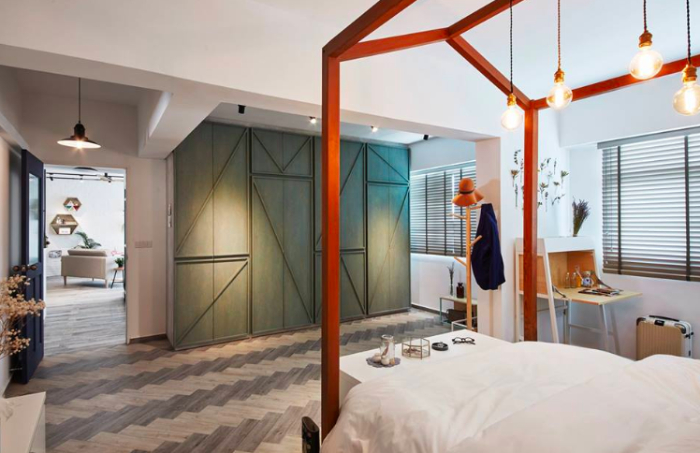 6. FOR THE SLEEK AND SOPHISTICATION
Glass always feels luxurious, which make them a wonderful choice for wardrobe fronts if you are after the classy vibe. Have your glass wardrobe doors tinted in black to elevate the chic factor.
Doing so is also a great way to conceal the clutter and mess in your closet.
7. FOR FANS OF GEOMETRY
Want your wardrobe to take centre stage in your bedroom?
Carve out geometric lines and shapes to make a stylish statement. Emphasise the motifs with a different coloured laminate to make them really pop.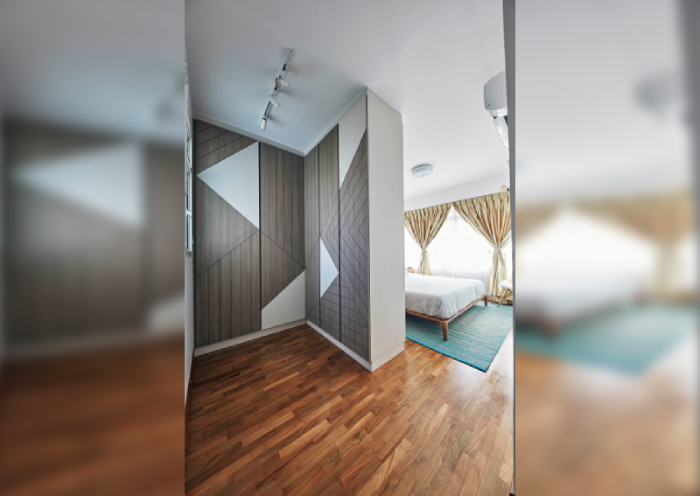 8. FOR ALL THINGS INDUSTRIAL
If you like the rustic, grungy vibes of the industrial style, this wardrobe design is for you.
Evoking the utilitarian style are chunky blocks of wood that function as wardrobe pulls as well as the wire mesh glass insets.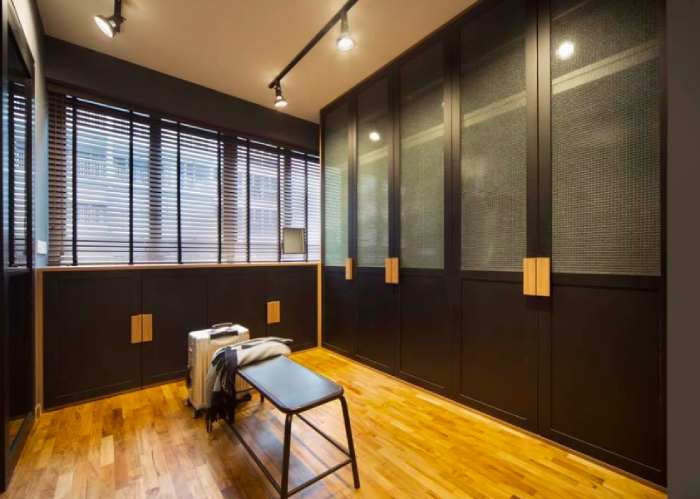 9. FOR MODERN SIMPLICITY
The fluted/slatted wood design is one of the trending styles this year.
Consider recreating this look in your wardrobe carpentry.
The simplicity in its design, yet strong graphic statement it creates mean it can work as a gorgeous wall feature too.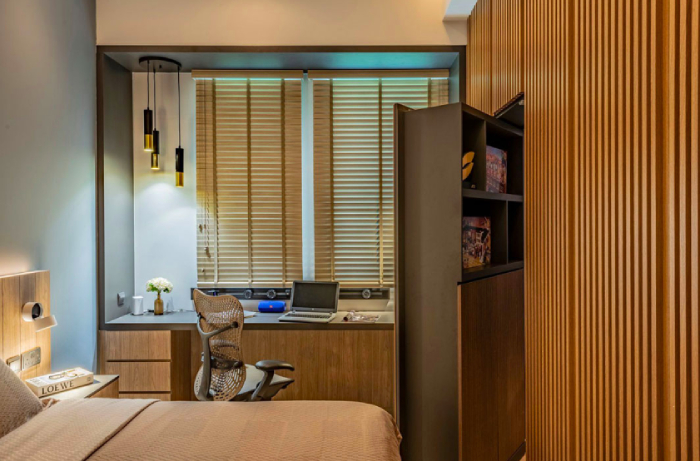 10. FOR A SOOTHING ZEN VIBE
There's nothing complicated about this Japanese style built-in wardrobe, which features simple clean lines, a handle-less design and a soothing neutral palette of cream and medium-toned wood, conjuring up a Zen-like vibe in this bedroom.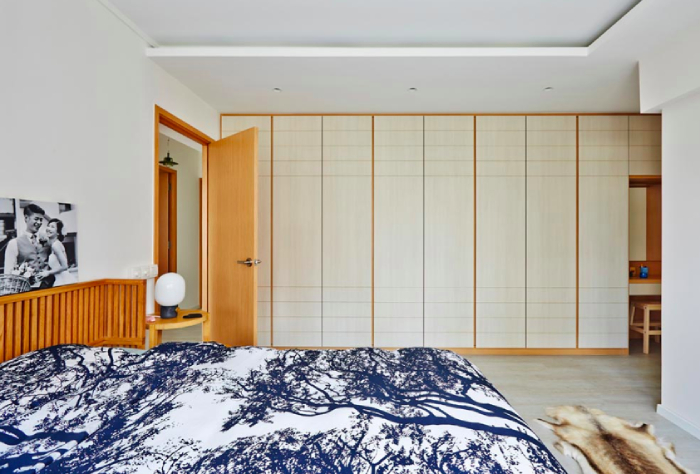 This article was first published in Renonation.