You'll never leave the comforts of your space again.
It's hard to leave the connected world but for all the ease that it brings, it also presents a huge problem - the inability for quality R&R without your phones going off every second, beckoning you to face your realities.
Well, if you're seeking time away from your hectic schedule, you've come to the right place.
We've put together a list of soothing abodes that will make you not only want to laze around all day but also put your life on pause (at least on the weekends).
RETREAT TO YOUR 'SECRET' SPACE FOR SOME ME TIME
1. Consider your nooks and think about how you'd like to use them. This apartment turns their bay windows into lounge areas and even built in a private enclave, which was cleverly concealed by a bookcase.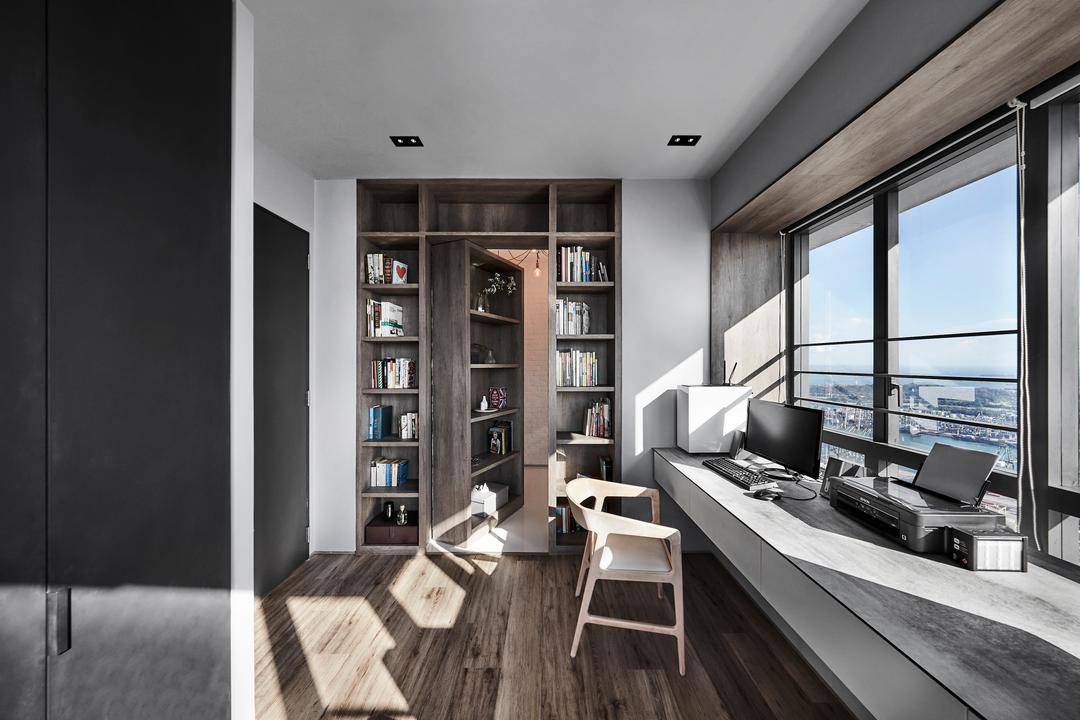 2. Speaking of spaces that are hidden and out of the direct line sight… The wardrobe in this home is not your ordinary, run-of-the-mill variety. Open the doors and you'll come face-to-face with a bathroom.
While it's no magical "Chamber of Secrets", it's a pretty inventive trick that'll turn your en suite into a haven.
IF YOU HAVE A BALCONY, IT'S AN OPPORTUNITY
3. Nothing says restful quite like a lazy day knocking back a cuppa or two at a cafe, specifically one located in idyllic Paris.
So, forget filling out your balcony with sparse outdoor furniture and adopt leafy greens, intricate wrought-iron railings, romantic lights plus simple lawn-style chairs instead.
4. In contrast to the earlier example, this home encloses the balcony area to keep the rain out.
While it would have been a very practical move, the homeowner took it one step further and turned the newly extended area into a cosy reading nook, complete with a customised bookshelf.
EVOKING A LAID-BACK FEEL... IN THE BUSIEST ZONE OF THE HOME, THE DINING AREA
5. To keep an already busy space from looking any more hectic, you should always consider your furnishings. Imbue a laid-back air by keeping the accessories and decor minimalist.
Habit uses chairs, reflective surfaces and pops of green to keep the area looking bright and breezy.
6. The best way to really change up the vibe is to use colour and lighting… and you don't even have to be liberal with them.
The pops of soothing blue paired with cosy ambient lights (built into the carpentry) evokes a sense of calm and tranquillity that's usually so hard to find in the dining area.
A STUDY THAT ISN'T STUFFY? IT'S POSSIBLE
7. Think black and white creates a too harsh approach? Well, this study is going to prove you wrong.
While the palette may come off as a little masculine, it's softened with round-edged furniture of the similar shades. Accented with pretty prints and decor, it's reminiscent of Tumblr/Pinterest styles.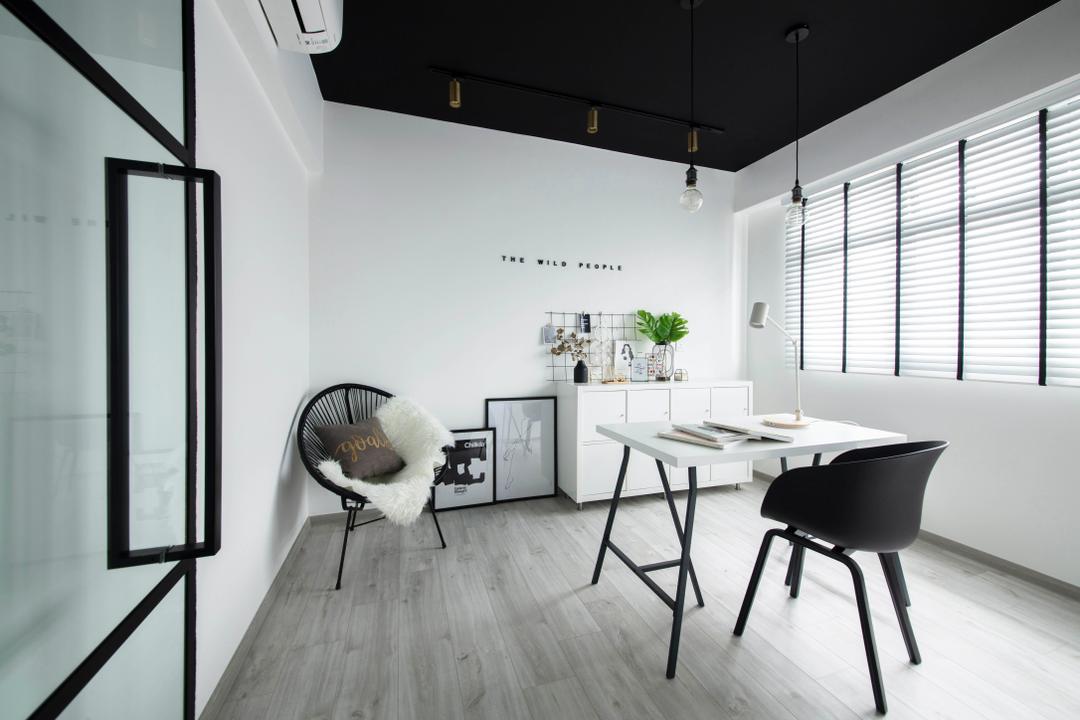 8. And if you're all for treating yourself… this home conjoins the work area (i.e. the study) with the play area (i.e. the mini pool) - after all, there's nothing quite like taking a cool dip after toiling away at your computer!
This article was first published on Qanvast.