The big news this week surrounds the ban on electric scooters from all footpaths in Singapore and how it would affect the livelihoods of food delivery personnel - and whether we will still be able to get hot lukewarm supper delivered to our homes.
To help e-scooter riders adjust to the new regulations, and in case they haven't heard about the ban, all errant users will just be given warnings till 31 December 2019, after which they would be liable for a fine of up to $2,000 and/or jail of up to 3 months.
This got us thinking: are there offences in Singapore that we may be unwittingly committing - and what would the fines be if someone were to actually catch us? Turns out, we didn't have to look too hard. Indeed, Singapore does live up to its name as a "fine city".
Here are 10 offences you have probably committed, and how much you should have been fined for doing so.
#1 ENTERING AN MRT CARRIAGE WHEN IT IS FULL - FINE OF $500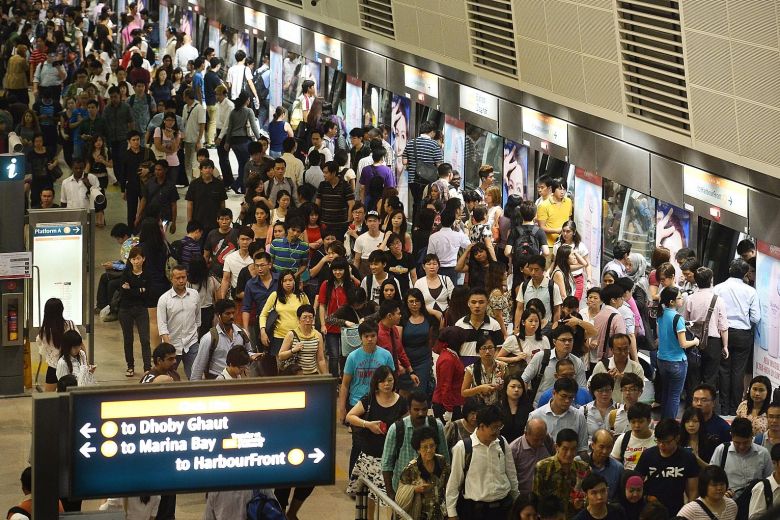 If an authorised MRT staff member or LTA officer determines that a train carriage is full, it is an offence to attempt to enter the train.
For that matter, it is also an offence to ignore the instructions of authorised staff members on MRT platforms, such as moving along to another carriage, or stop running when the train doors are about to close.
If you commit any of those offences, you could be issued with a Notice of Offence by the Land Transport Authority (LTA), which carries a fine of up to $500.
If you think you have a valid reason, you are free to appeal using the LTA hotline 1800 CALL LTA (1800 2255 582) or e-mailing to feedback@lta.gov.sg.
#2 NOT WEARING CLOTHES AT HOME IF YOU CAN BE SEEN - FINE OF UP TO $2,000 AND/OR JAIL
Even if you're at home, the onus is on you not to allow your naked form to be exposed to public view, or to be "clad in such a manner as to offend against public decency or order", so be sure to keep your curtains and doors shut whenever you're changing or decide to wear your birthday suit.
Not doing so would make you guilty of an offence and thus be liable on conviction to a fine of up to $2,000 and/or imprisonment of up to 3 months.
#3 KEEPING A CAT IN A HDB FLAT - FINE OF UP TO $4,000
It is illegal to shelter a cat in your HDB flat, whether "permanently or temporarily for any duration of time".
On HDB's website, the reason given is that cats are "generally difficult to contain within the flat. When allowed to roam indiscriminately, they tend to shed fur and defecate or urinate in public areas, and also make caterwauling sounds, which can inconvenience your neighbours".
Whether you agree with this or not, keeping a cat in your HDB flat would make you guilty of an offence and be liable on conviction to a fine of up to $4,000.
#4 TOUTING IN PUBLIC PLACES - FINE OF BETWEEN $1,000 TO $5,000 AND/OR JAIL
As you can see, "soliciting any other person persistently or in any manner as to cause or be likely to cause annoyance" in "connection with any trade or business" is an offence.
Perhaps you can print this paragraph above from the Miscellaneous Offences (Public Order and Nuisance) Act and flash it the next time you feel haggled by insurance agents doing prospecting, persistent bridal shop salespeople, or by people who insist on giving you samples for beauty products.
First-timers who infringe on this law would be liable on conviction of a fine of between $1,000 to $5,000 and/or jail of up to 6 months.
#5 DELIBERATELY SPREADING ONLINE FALSEHOODS - FINE OF UP TO $50,000 AND/OR JAIL
It is beyond the scope of this article to discuss what constitutes spreading an online falsehood, which has been the subject of much debate, concern, and clarification among Members of Parliament and concerned civic groups and private citizens.
Needless to say, the resulting law that was passed, dubbed Protection from Online Falsehoods and Manipulation Act (POFMA) gives the government broad powers to demand retraction of statements or materials that are deemed to be false and contrary to public interest, failing which the government can also demand internet service providers or online platforms to block access to said statements and materials.
Individuals found to have infringed on POFMA are liable on conviction to a hefty fine of up to $50,000 and/or imprisonment of up to 5 years. So it pays to think twice before disseminating messages or materials that you think would infringe on this law.
#6 CONNECTING TO YOUR NEIGHBOUR'S WIFI WITHOUT PERMISSION - FINE OF UP TO $10,000 AND/OR JAIL
If you didn't have prior permission, it is an offence to attempt to connect to a private Wifi network, even if it is unprotected by a password. Trying to guess the password to leech onto your neighbour's Wifi network is would count as an offence.
If you're caught and convicted, you'll be liable for a fine of up to $10,000 and/or jail of up to 3 years, and even more if damage was caused.
#7 RUMMAGING THROUGH REFUSE BINS FOR FREECYCLING - FINE OF UP TO $1,000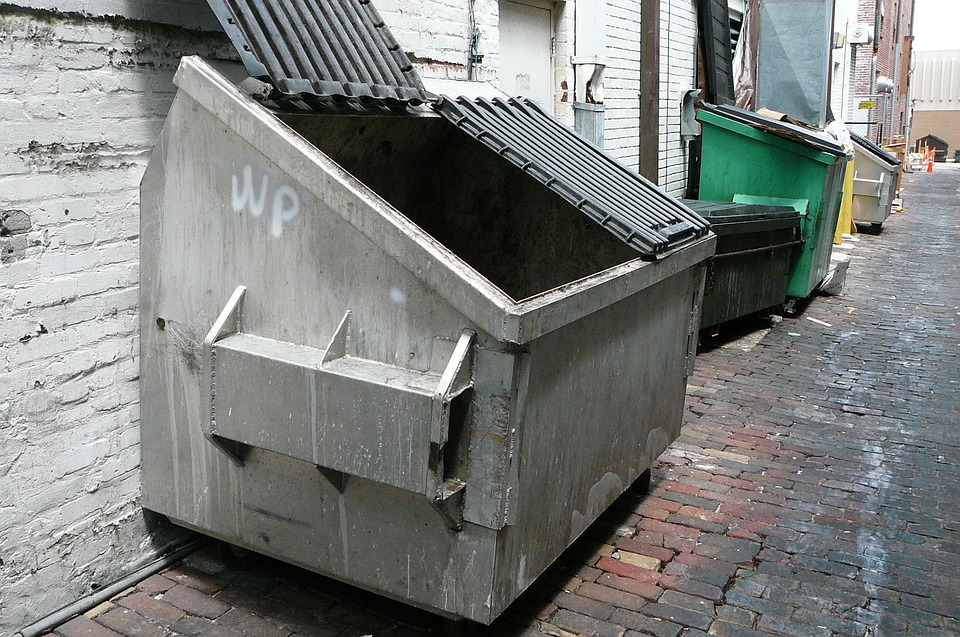 We may think the freecycling movement is pretty cool, where people go "dumpster diving" to uncover treasures that can be reused or food consumed. After all, isn't one person's rubbish is another's treasure?
Well, not according to the law. For public health and hygiene reasons, it is illegal to comb through the contents of a "refuse bin, refuse bin centre, refuse bin compartment, refuse cart or refuse vehicle or remove anything therefrom".
Any persons found to contravene these regulations would be liable on conviction to a fine of up to $1,000 for first-time offenders, and more for repeat offenders.
#8 NOT FLUSHING PUBLIC TOILETS - FINE OF UP TO $1,000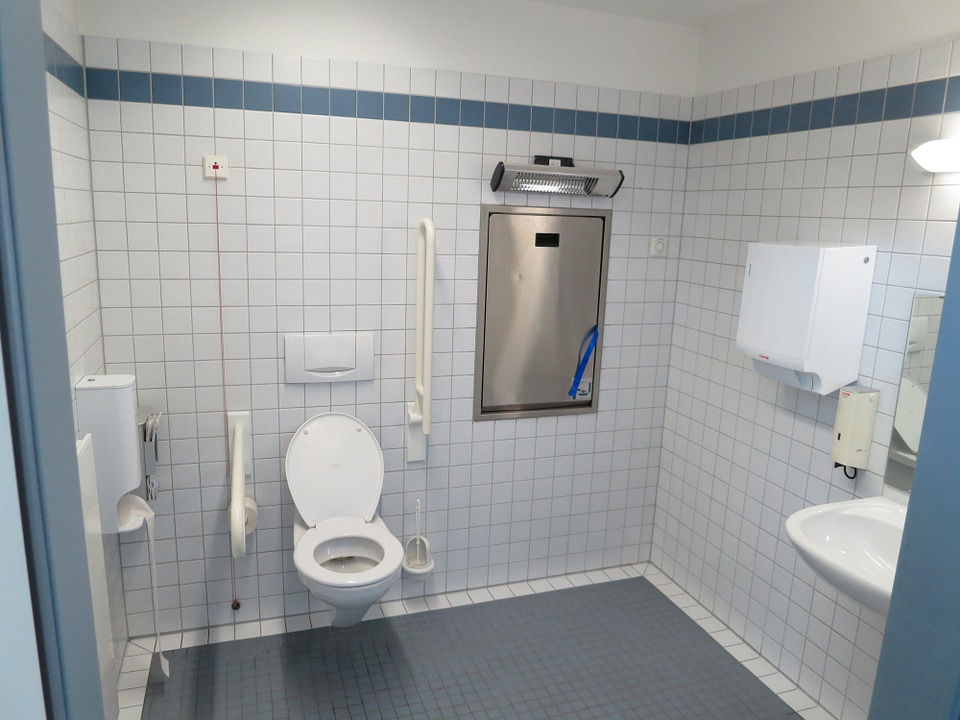 After using a public toilet, be sure to flush, otherwise, you might be flushing your money down the toilet.
Non-compliance would result in a fine of up to $1,000 upon conviction for first-time offenders, and more for repeat offenders.
If the public toilet you're using doesn't provide you with enough toilet paper, soap or liquid detergent, litter bins or hand dryers/hand towels, the landlord would be committing an offence as well.
#9 SITTING IN THE CAR WITH THE ENGINE IDLING - FINE OF UP TO $2,000
Under the law, it is illegal to leave your car engine idling if your car is stationary and you're not stuck in a traffic jam.
So whether you're at the side of the road waiting to pick someone up, or just want to take a rest, you're going to have to do so with your engine off - and be without air-conditioning and your car stereo system.
Failing to comply would result in a fine of up to $2,000 for first-time offenders, and up to $5,000 for the second and subsequent convictions - and you might want to take note, because LTA has been enforcing this regulation with some enthusiasm.
Of course, we hope drivers choose to drive round-and-round just so they can keep their air-conditioning and music on, since it would defeat the purpose of this law.
#10 FEEDING OF PIGEONS - FINE OF UP TO $500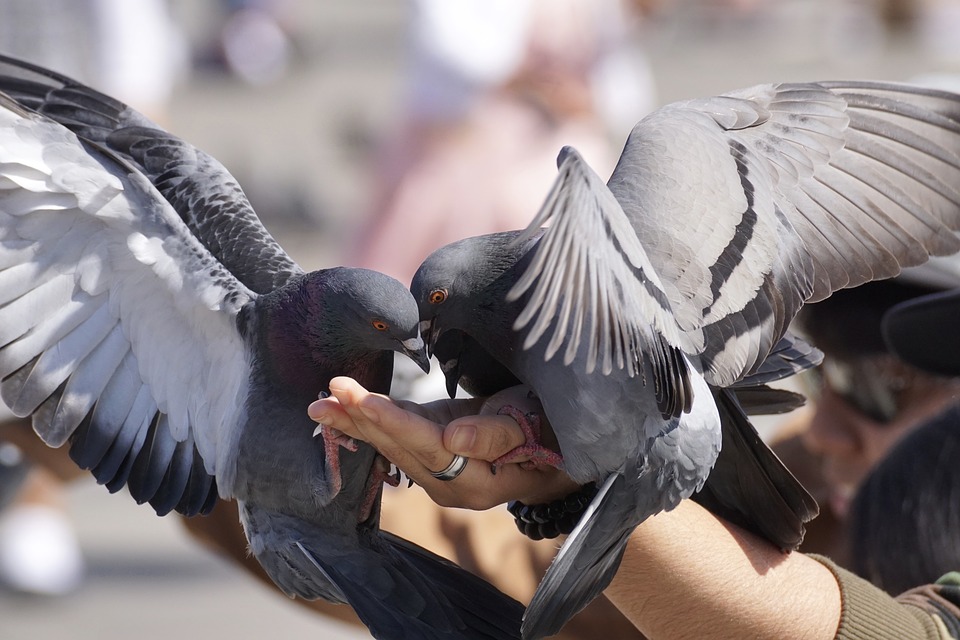 Pigeons are a common sight in neighbourhoods, and annoyingly, at coffeeshops. Because of their ability to reproduce quickly and be a public health hazard and nuisance, it is against the law to deliberately feed stray pigeons or rear them as pets.
Being caught doing so would subject you to a fine of up to $500 upon conviction. So you might want to throw away that piece of stale bread in the dustbin, rather than tossing it in the direction of hungry pigeons.
This article was first published in Dollars and Sense.