We all know that inflight cabin air can be very drying. So one of the skin challenges for air stewardesses who work onboard a plane for extended hours would be having dry and dehydrated skin issues.
So how do SQ girls protect their skin from those drying conditions, while still putting their best face forward in their line of work? We let you in on just how they do it with these much-loved moisturisers that do the job of keeping their skin supple and moisturised.
R.N.A. Power Airy Milky Lotion, $149, SK-II 
This product may look lightweight but it is extremely moisturising and glides onto the skin easily and smoothly. It absorbs quickly into the skin and is non-sticky, leaving your skin smooth to the touch after application.
What truly makes this product stand out is its anti-aging properties, thanks to a formula that is infused with RNArchitect Complex and Pitera™ and chlorella extract that reduces wrinkles and fine lines caused by lack of moisturise.
It also acts as a great primer to prep skin before applying makeup. After regular usage, skin will look firmer, and more plump and supple.
Shop.
Water Boost Hydrating Gel Cream, $18.90, Simple 
The Water Boost Hydrating Gel Cream from Simple is not only affordably-priced, but delivers on its promise to boost hydration and banish dryness.
It is free from harsh and harmful ingredients, and is suitable for all skin types, including sensitive skin. The gel consistency of the product feels light on the skin and does not leave moisturised skin feeling too heavy or rich.
It also dries quickly on the skin and is a great base for makeup. If your skin is feeling dry or dehydrated, this will give you quick results to rescue your skin and make it feel soft and supple again.
Shop.
Eau Thermale Hydrance Optimale UV Light SPF 20, $50.90, Avene 
Not only does this product hydrate and soothe the skin, it is also able to absorb excess sebum on the face giving you a smooth and matte complexion. It is infused with Avene Thermal Spring Water and has non-irritating and soothing properties.
Gentle yet effective, the non-greasy formula works to repair the skin's barrier and lock in moisture within the skin. With an SPF of 20, your skin will also be protected from the sun.
Shop.
Mandarin Facial Hydrating Cream, $65, Aesop 
This product feels rich and creamy at first, but has a light texture that is easily absorbed into the skin.
The result? Soft and smooth skin with a hint of Mandarin scent.
Shop.
Moisture Surge 72-Hour Auto-Replenishing Hydrator, $75, Clinique 
Your skin will feel refreshed and look plump and dewy when you apply this lightweight and non-greasy moisturiser.
It promises to keep your skin hydrated for up to 72 hours. You can even use it as a five-minute mask when you need an instant moisture boost.
Shop.
Ultra Facial Oil-Free Gel-Cream, $49, Kiehl's 
Not only does this product retain moisture in your skin for up to 24 hours to give you healthy and soft-looking skin, it also helps to control the shine on your face by reducing excess oil on the skin's surface. It is cooling upon application and gentle on the skin.
Shop.
Rose Deep Hydration Face Cream, $70, Fresh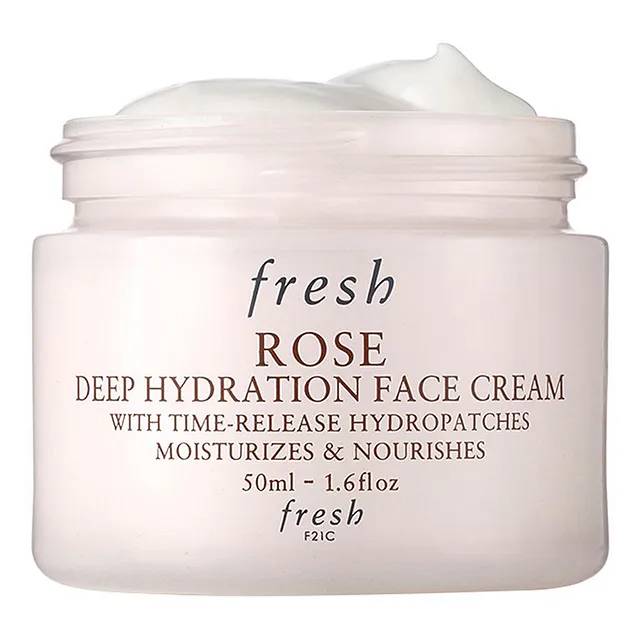 If you are a fan of scented products, nourish your skin with this face cream that smells of roses. It is intensely moisturising and is sure to make your complexion glow throughout the day.
Shop.
Beauty Ultra Repair Cream, $60, First Aid 
This moisturiser is suitable for sensitive skin and can even help to relieve flakiness and itchiness.
It absorbs quickly into the skin and gives you long-last hydration without any irritation.
Besides using it as a face moisturiser, you can also apply this on your body to soothe dry skin.
Shop.
Hydra-Essentiel Light Cream – All Skin Types, $82, Clarins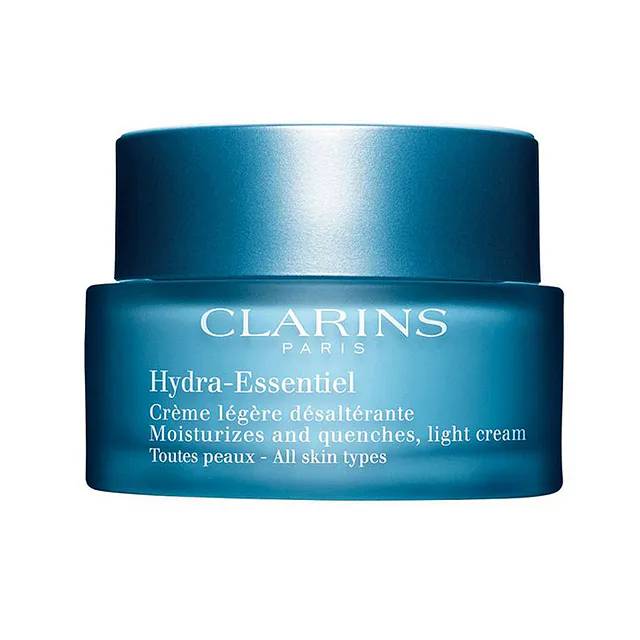 Get radiant and supple skin no matter what environment you are in with this cream.
It contains an anti-pollution complex that serves as a barrier of protection from the harsh elements in the environment and protects your skin from the harmful effects.
Your skin is moisturised from within giving you healthy and smooth skin.
Shop.
Water Bank Blue Hyaluronic Cream, $60, Laneige 
This gel-cream is deeply hydrating and keeps your skin moisturised for a long time.
Your skin will feel supple after application and it also helps to reduce the shine of oily skin by controlling excess oil production.
It also works well on irritated skin by cooling and soothing the skin and reduces any redness.
Shop.
Moistfull Collagen Cream, $32.90, Etude House 
Get a dewy look with this gel-cream that promises to keep your skin moisturised for hours.
It is light, easy to apply, and does not leave behind any greasy residue.
The collagen component also has anti-aging properties and helps to firm your skin.
Shop.
This article was first published in Her World Online.