Shortly after making her debut in 2007, Chinese actress Angelababy rose to A-list status and became a household name thanks to her star appeal and stunning appearance.
Yeung Wing (the star's real name) also made news when she got hitched to top Chinese actor Huang Xiaoming in 2015. The couple parted ways earlier this year. To honour the celeb mum's birthday on Feb 28 (she turns 33), we've put together this list of tips to achieve her signature natural, no-makeup makeup look. You're welcome.
Skincare first
The natural makeup look is all about a lightweight, second-skin base. The more confident you are with your skin, the less foundation you'll be tempted to wear.
This is where your skincare routine comes in. Ensure that you are using the right products for your skin type and concerns and consider going for monthly facials.
Sulwhasoo Bloomstay Vitalising Water Lotion, $98, from Sephora
This lightweight water-like toner draws on the antioxidative properties of green plum blossoms to energise tired skin. In addition, a special ingredient named bala obang jongsil brightens and adds glow.
Buy it here
Glowing base
A hallmark of Angelababy's no-makeup makeup look is a perfected base that doesn't look too done up.
So instead of piling on a heavy, full coverage foundation, opt for a sheer-to-medium coverage base. Spot conceal any blemishes and spots.
Shiseido Synchro Skin Self-Refreshing Tint SPF 23 PA++, $65, from Sephora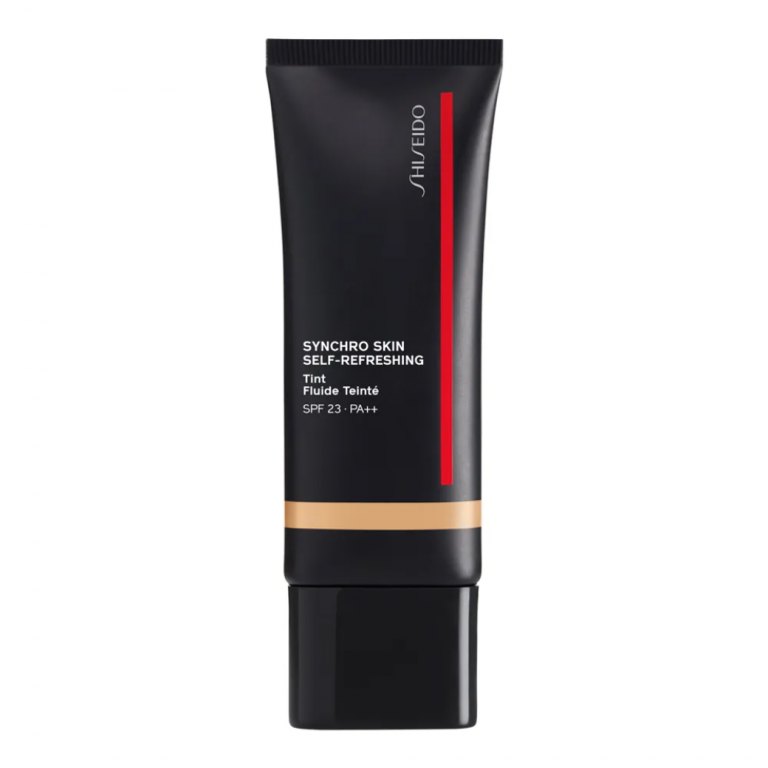 Part of the beloved Synchro Skin line that touts a "self-refreshing" technology that keeps makeup looking fresh, this light-coverage formula balances uneven skin tone and texture without suffocating your skin.
Shiseido's Activeforce technology also ensures that the tinted moisturiser is able to resist heat, humidity and oil.
Buy it here
Bushy brows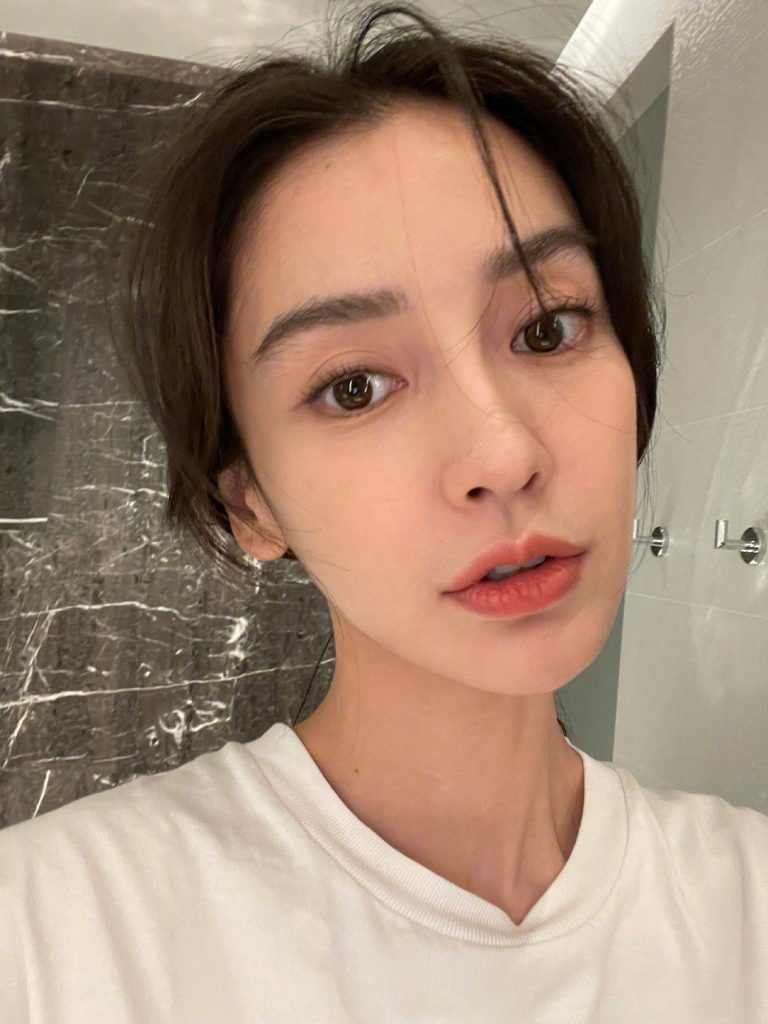 Notice how there are stray hairs that remain unplucked at the tail of Angelababy's brows?
By leaving some stray strands unplucked, it adds that insouciant, "woke up like this" charm.
Nyx Professional Makeup The Brow Glue, $12, from Beauty Bay
For those with full eyebrows like Angelababy, a swipe of brow gel is all you need.
But for those who are less endowed in the brow department, consider using a tinted brow gel.
Buy it here
Brown instead of black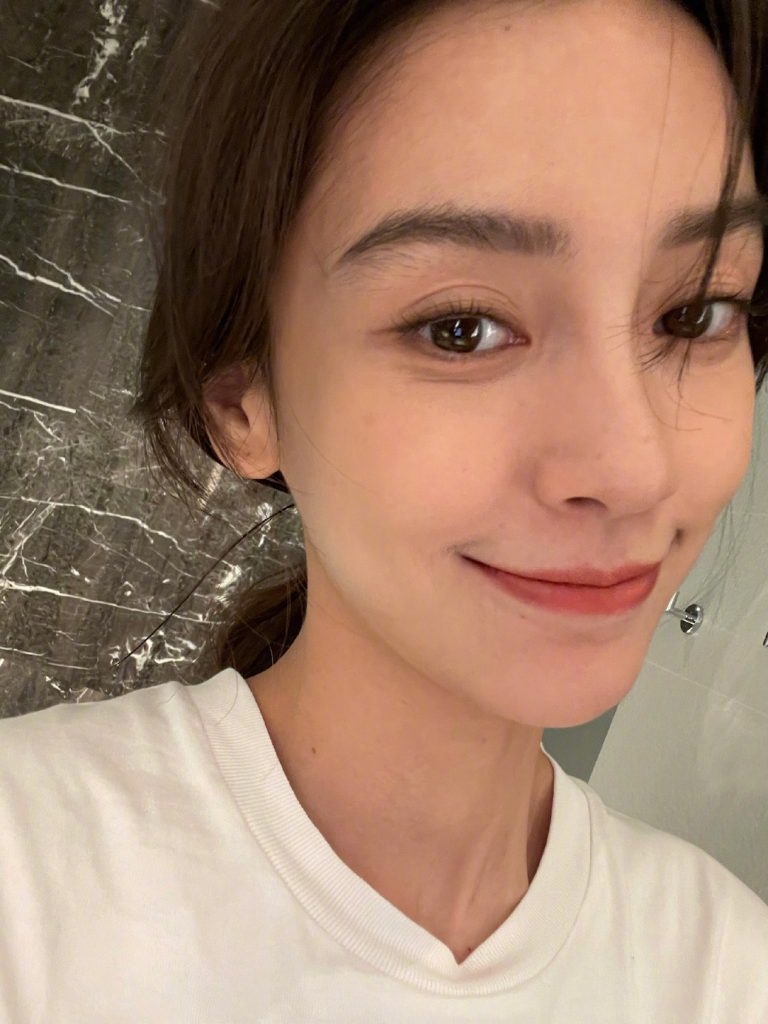 Your trusty black eyeliner might be a staple in your makeup pouch but a brown eyeliner is what you want to reach for when creating a natural makeup look.
Case in point: Angelababy's brown winged eyeliner, while inconspicuous, accentuates her peepers.
Benefit Cosmetics Roller Liner Brown Liquid Eyeliner, $39, from Sephora
This Benefit eyeliner is made with a waterproof, long-wearing formula that promises up to 24 hours of wear without fading, bleeding or smudging.
Its ultra-fine tip is great for getting into hard to reach spots like the inner corners and waterline.
Buy it here
Long, clump-free eyelashes
Don't just coat your lashes with mascara. For a more natural look, use a tweezer to separate the lashes and remove any clumps.
Dolly Wink Eyelash No. 11 Pure Sweet, $24.90, from Watsons
Alternatively, you can get yourself a pair of false eyelashes. This pair from Dolly Wink has a tapered silhouette to elongate the eyes while the individual lashes are straight and wispy, like Angelababy's.
Buy it here
#MLBB
Finish your natural makeup look with a tinted balm in a shade that is close to your natural lip colour.
The balm keeps your lips hydrated and plump while the light wash of colour adds some liveliness without being too harsh. Remember, less is more with this style of makeup.
Nars Afterglow Lip Balm, $40, from Sephora
This lip balm contains Monoï Hydrating Complex to nourish and moisturise lips while a blend of antioxidants protects your pout from external aggressors.
There are various shades to choose from but if you can't decide, go with the fan favourite Orgasm.
Buy it here
This article was first published in Her World Online.