In the race to attract the world's brightest minds, companies are increasingly prioritising employee experience and satisfaction at the workplace by promoting greater flexibility, autonomy and care for their holistic wellbeing.
Workplaces are undergoing major revamps, featuring creative open-concept designs and including facilities and equipment that cater to the ways different people work, to promote greater social interaction and productivity.
With that in mind, here are the top companies in Singapore companies not only rated as one of the best places to work but also leading the way in redefining the future of our workspaces to enhance productivity and employee wellbeing.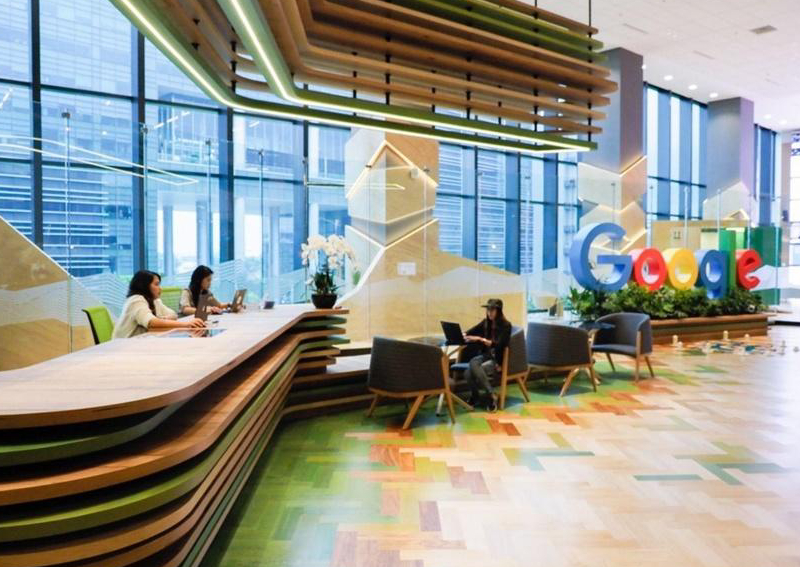 GOOGLE
In the 2017 "people's choice" survey by the recruitment firm Randstad, Google was ranked the most attractive employer in Singapore and it isn't hard to see why.
Beyond its appeal as one of the leading tech juggernauts, its well thought out reinvention of the traditional stuffy cubicle takes the dreariness out of the workplace.
Instead of being chained to their work desks, Googlers are encouraged to work anywhere within the office, with numerous desks and meeting rooms all equipped with power plugs. The wooden floors reveal the office's colour palette, which is inspired by the rainforest.
With over a 1, 000 employees Google's sprawling office at Mapletree Business City II features massive open spaces designed to encourage serendipitous encounters between co-workers in hopes of sparking new ideas.
The canteens and cafes are also centrally located, to encourage mingling among its co-workers. Breakfast and lunch are provided free of charge to Googlers with a plethora of healthy options to choose from.
A fully-equipped Games Room with a pool table and foosball encourage Googlers to de-stress and unwind together after the hectic week.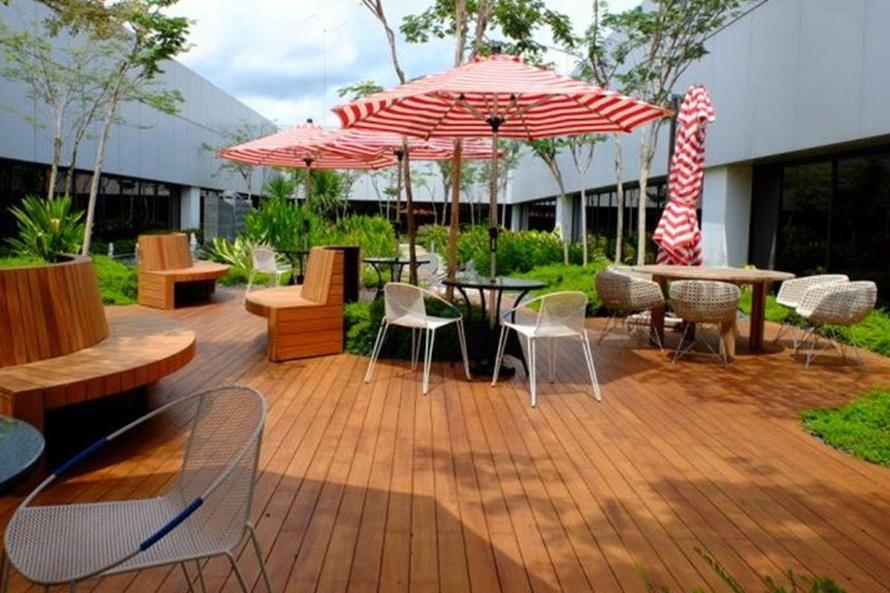 CHANGI AIRPORT GROUP
Coming in close second this year as the second-best attractive employer, is the Changi Airport Group (CAG), who took the lead in the Randstad survey last year.
Inspired by the concept of 'Home Away From Home', the CAG workplace underwent a major workplace transformation in 2014, incorporating innovative design elements to enhance collaboration and productivity.
The revamped office now boasts seven pantries, a well-stocked vending machine for employees in need of a break.
For those looking for a breath of fresh air or a spot of sunshine, there is also an outdoor patio, complete with landscaping.
To create a sense of home, abundant greenery and natural daylight were also included in the workplace design where possible. The interior of the office is decorated with more than 1,800 potted plants in various locations.
To include employee input in the transformation process, the company also put it to a vote regarding how to optimise the co-working space in their zones with withering bean bags, couches, or transforming into a mini amphitheatre.
SEA
One of Southeast Asia' biggest online gaming and e-commerce startups, Garena, has recently undergone a major rebranding, changing its name to Sea.
The Singapore-headquartered company has garnered $550 million in its latest round of funding and is gearing itself for an Initial Public Offering (IPO) on the New York stock exchange that is projected to raise $1 billion.
Amidst the huge changes and expansion the company is seeing, the newly revamped office remains just as dedicated to optimising employee wellbeing and comfort, featuring a well-stocked pantry of snacks and ice cream perfect for the mid-afternoon break and caters breakfast and lunch on a weekly and monthly basis respectively.
To break up the monotony of the workday, employees can also indulge in a siesta in one of the sleep pods complete with bedsheets cleaned daily or enjoy a 30-minute massage from an in-house masseuse.
This article was first published in BLLNR.