Are you suffering from post-Crash Landing On You sadness and despair? We can empathise with you as we are feeling the same.
One way to continue our love affair for the popular Korean drama is to cop some style tips from Son Ye-jin, the main actress who plays heiress and powerful businesswoman Yoon Se-ri, who has served some seriously amazing looks.
Ahead, five easy ways to recreate her iconic style.
1. Versatile pleated skirt
PHOTO: tvN
We reckon that pleated skirts are severely under-rated. Its flowy silhouette. which dances with your every step, is extremely versatile.
It can easily replace regular pencil skirts and tailored trousers for work and be styled with a knit sweater, as seen here, or soften a structured blazer.
Get: Pleated Midi Skirt, $89.90, from Mango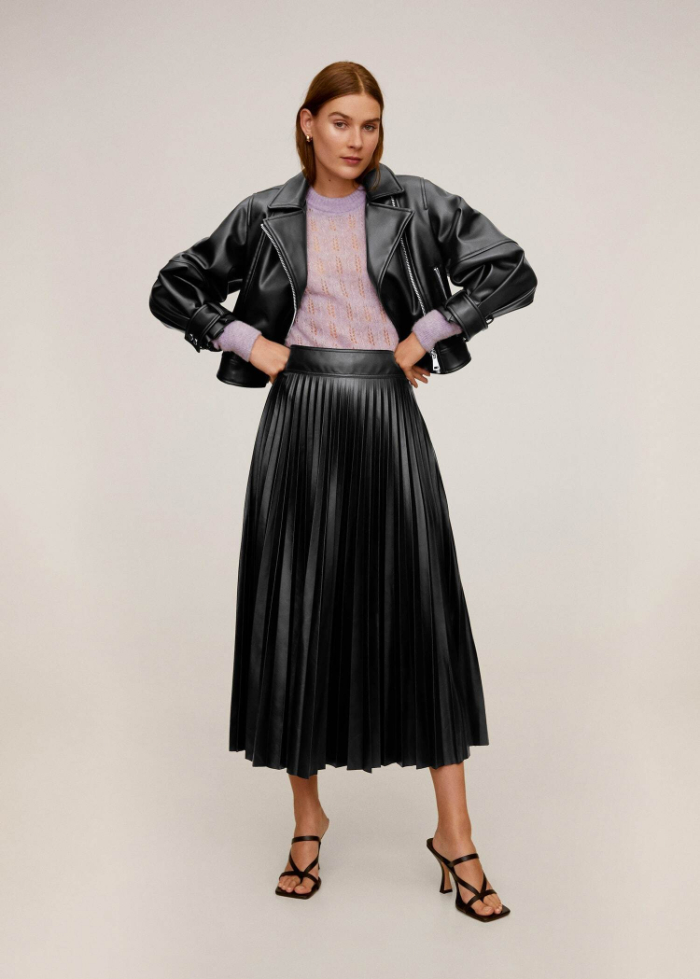 PHOTO: Mango
We love this black faux leather iteration because the colour is versatile while the material lends an edgy quality to the overall ensemble.
2. Subtle details make the outfit
PHOTO: tvN
As the adage goes, the devil is in the details. A simple blazer dress here is elevated with unique asymmetric pleats, which so happens to exemplify Son's keen eye for fashion. Here, she's wearing an Off-White creation.
Get: Asymmetric Pencil Dress, $89.90, from Zara
PHOTO: Zara
This style tip is especially useful when picking out a little black dress that you foresee yourself wearing often.
This Zara number, for example, features a couple of interesting details from the asymmetric neckline to the backless silhouette. Finish with earrings and a cuff bracelet.
3. Mix textures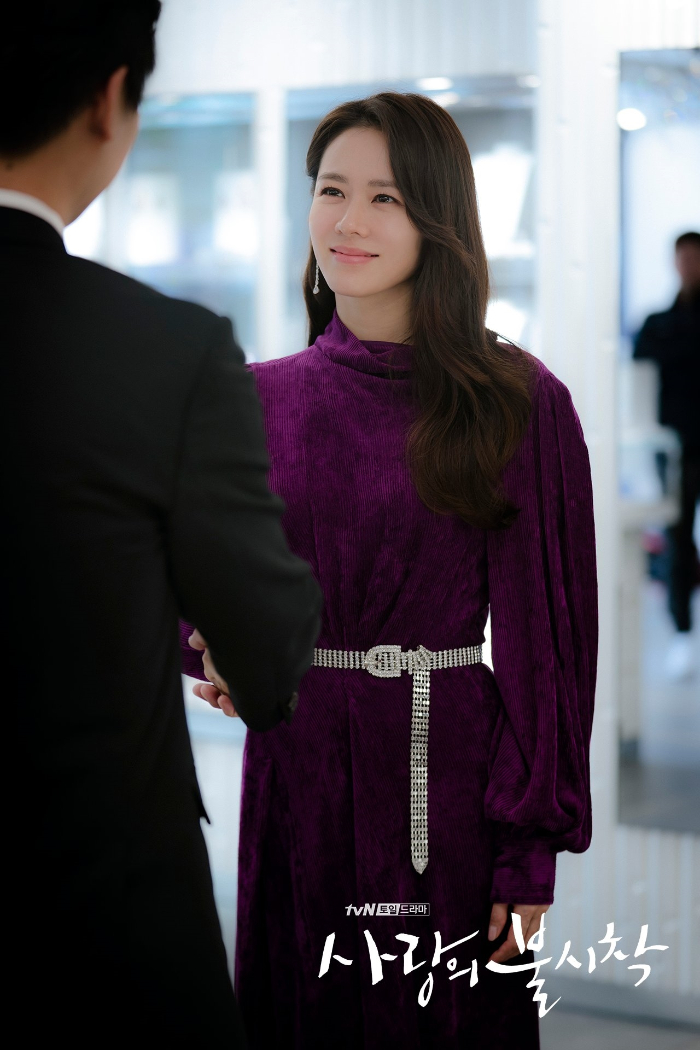 PHOTO: tvN
Another way to jazz up your styling is to consider contrasting textures. This might seem like an ordinary purple dress that's belted but if you look closer, you'll find that the dress has a ribbed texture that interplays nicely against the embellished belt.
Get: Loeffler Randall Valentine feather-embellished velvet belt, US$39.16 (S$60), from Net-a-Porter
PHOTO: Net-a-Porter
Feathers can be intimidating to style, though it really shouldn't be. You can start small by incorporating this feathered belt with a silk slip dress or to cinch the waist with your work blazer. It is also available in a dusty pink colourway.
4. Or pick chunky jewellery
PHOTO: tvN
There's nothing wrong with a minimalist style. But if you really want to add punch to an outfit, simple rings won't do the trick. Instead, opt for chunky, statement pieces as they add more flair and visual dimension.
Get: Boho Beaded Dangle Earrings, $14, from Pomelo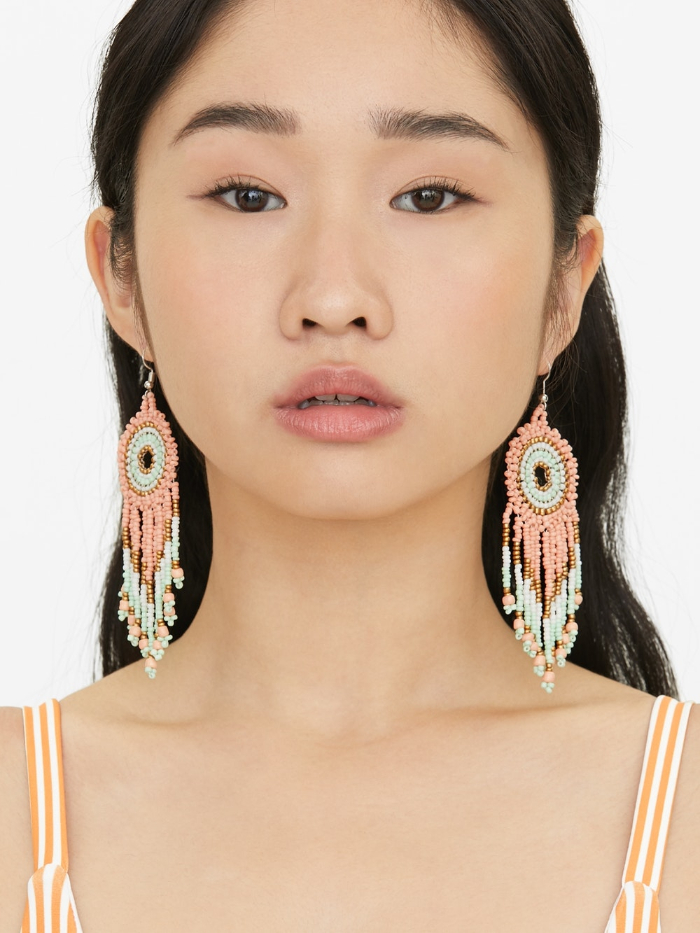 PHOTO: Pomelo
Pastel shades and beaded earrings are quintessential summer fashion looks. Combine both of them and you'll get eye-catching earrings that will jazz up any look. Pair it with a white T-shirt and jeans for starters. 
5. The evergreen floral dress
PHOTO: tvN
If you haven't also noticed, Son loves floral dresses as she is often sported in one every few episodes or so. Our favourite is definitely this Blumarine number from the finale, as the sweet pink hue and floral pattern further emphasised her feminity and the blossoming of her character.
Get: Jaeger Puff Sleeve Dress in Springtime Tisane, $49.90, from Love, Bonito
PHOTO: Love, Bonito
Whether it's for work, a garden wedding or anything in between, this lovely white floral Love, Bonito would have your back. Go with white sneakers for a sporty look or strappy sandals for a more girly approach.
This article was first published in The Singapore Women's Weekly.