Oppas not included.
Say what you will about K-Dramas but they have pretty much cemented themselves into our lives. While you may not get the romance that you have always daydreamed of (it is a bit of a stretch), you can steal some design ideas off the sets to… set the mood at least.
And it's entirely doable too. In fact, these local homes look so similar to the drama sets, it's hard to believe that they are not the real deal!
1. HER PRIVATE LIFE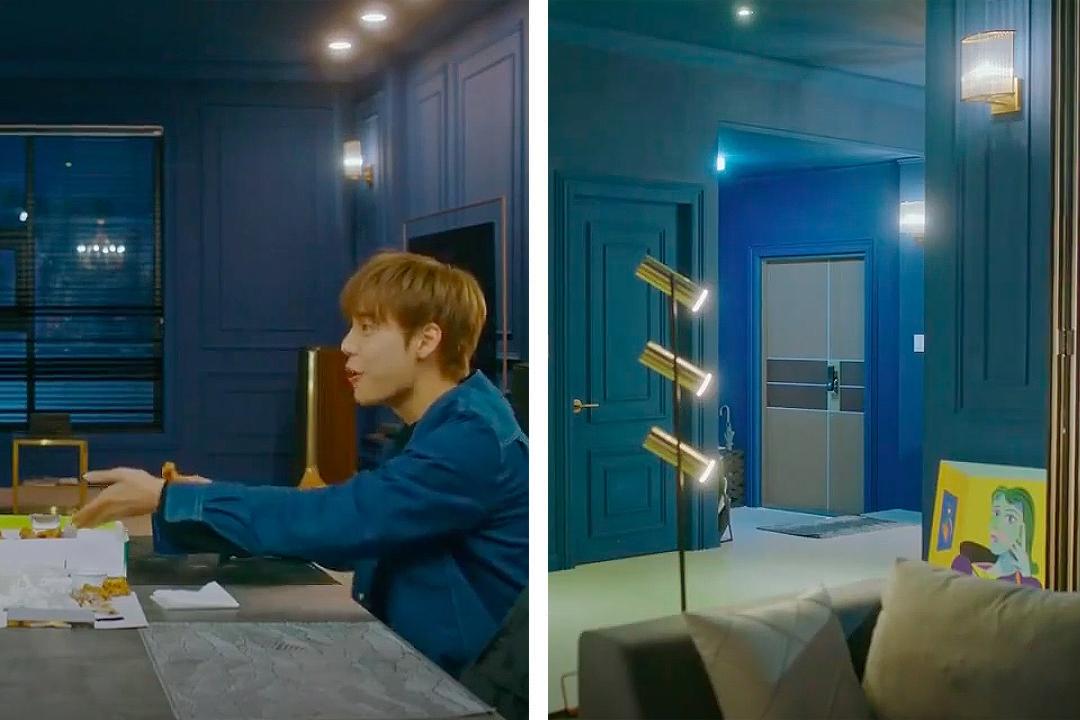 As an artist turned art director, it's safe to say that Ryan Gold knows a thing (or two, maybe even more) about decorating. In fact, his entire home is a creative masterpiece and we don't use the term lightly. Blue takes centre stage in place of the usual white. Combined with fancy trimmings and modern furniture, the home is both sophisticated and bold - quite like his character.
Get the look…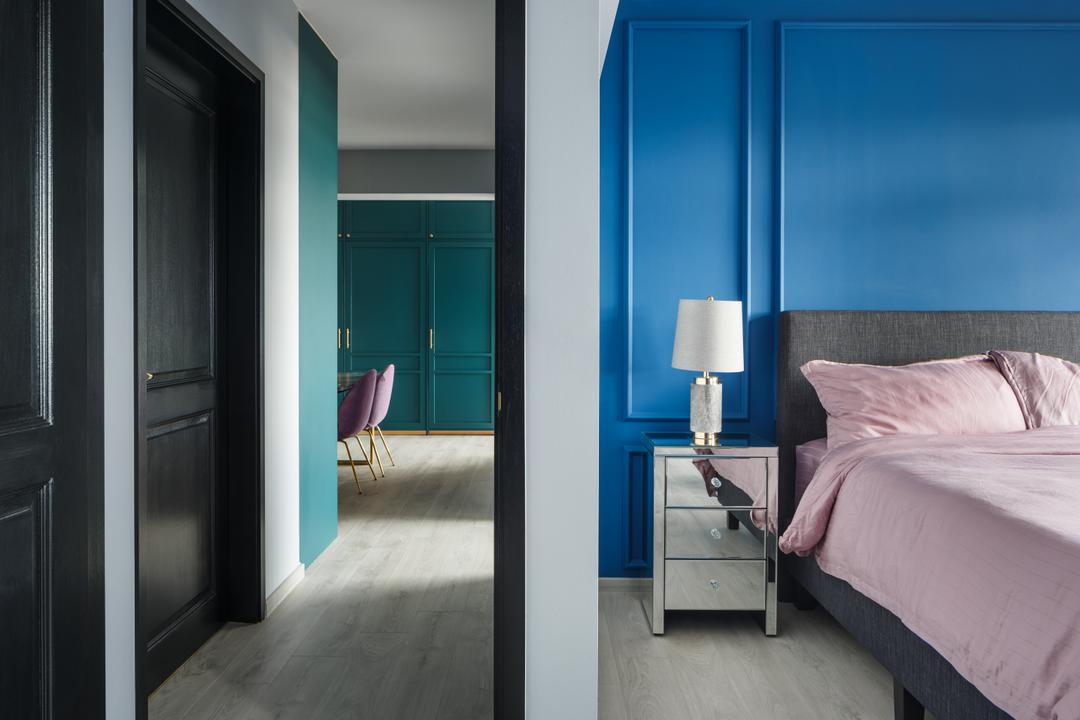 Add depth to your space by using jewel tones. If you're afraid that it looks a little one-note, you can change things up by employing different shades.
This home uses a deep teal in the communal spaces then swaps it out for a tranquil blue in the bedroom. Consider including metallic accents and round-edged furniture to imbue a luxe air - you can even consider going for velvet furnishings to really amp the look up!
2. HOTEL DEL LUNA
After decades of catering to the wishes of the dead (and eventually sending them off), the Guest House of the Moon saw great success under Jang Man Wol.
The now renamed Hotel del Luna is home to a labyrinth of corridors, a grand lobby, a sky lounge, an expansive "swimming pool" (we use the term loosely here because it should really be called an ocean) and Man Wol's own quarters… and every inch of it screams opulence. Think intricate mouldings, grand chandeliers and more.
Get the look…
It is a little heavy on the details, but you can still work everything in to your abode. The mouldings that you see in the show makes an (albeit slightly different) appearance in this abode. They are also painted white, contrasting neatly against blues and greys.
This home further commits to the whole lavish air with its Victorian-esque furniture right down to the cornice mouldings that frame a chandelier.
3. W
Kang Chul's family were murdered in cold blood in their own home. Because of this memory, he finds himself incapable of staying in one, so he dwells in a hotel instead.
The suite itself does have a homey quality thanks to its earthy hues and dark palette. There are even plenty of storage compartments that are oh-so common in Singapore apartments!
Get the look…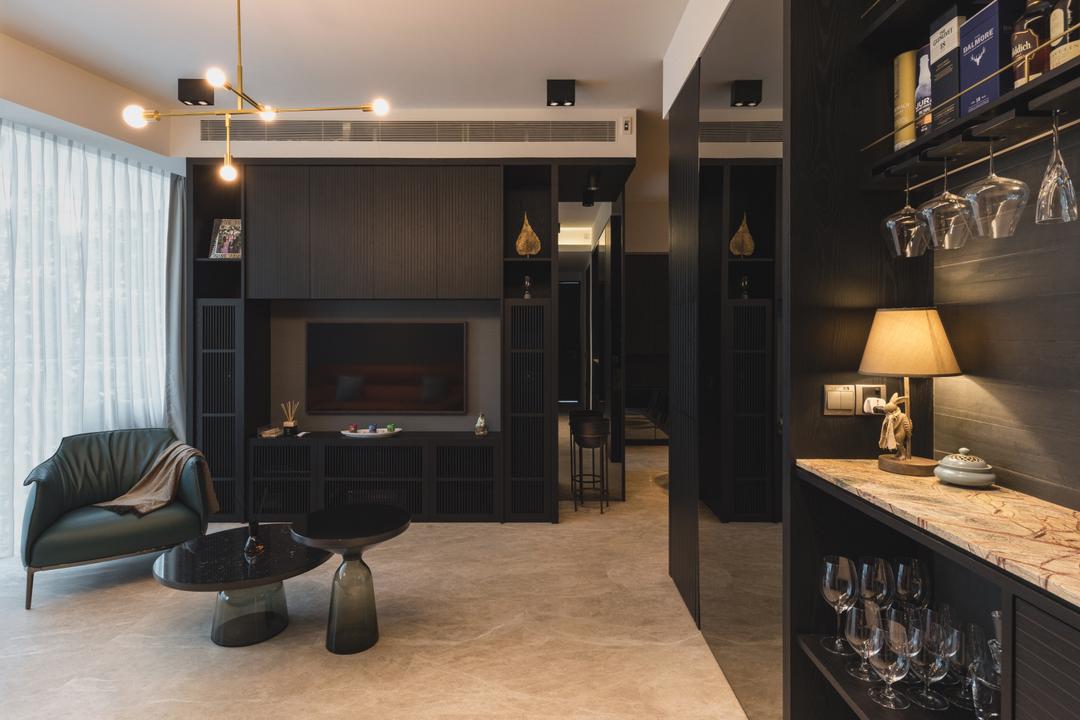 The boutique hotel look can always be achieved with a darker palette. You can keep the seamless and chic look by working cubbyholes into your carpentry.
Toss in a bar, an open concept washroom/vanity area and you're pretty much set (though you might want to consider a walk-in wardrobe if space permits too)!
4. TOUCH YOUR HEART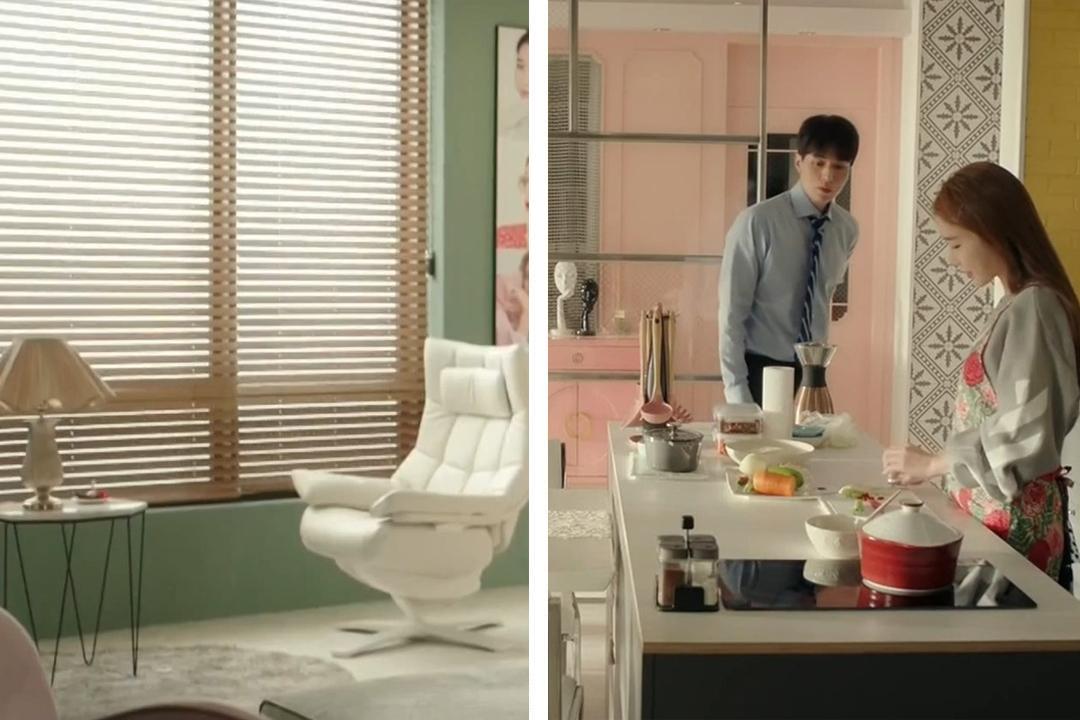 Ever wondered what your favourite celebrity's home looks like? Well, get a glimpse here (though we think that it's not a totally accurate portrayal)! Before an unfortunate scandal that left her jobless, Oh Yoon Seo was a top actress and her home reflects that success plus her cheery disposition.
Get the look…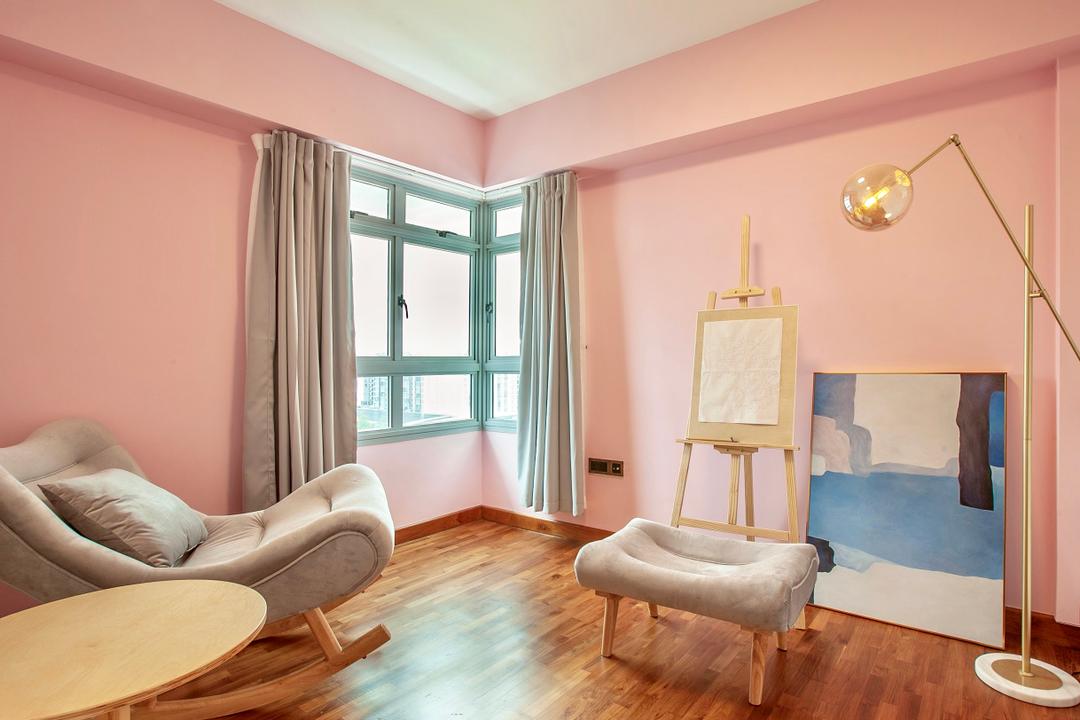 While Oh Yoon Seo is quite obsessed with colour, her love of outshines the rest and you see hints of it as they showcase more of her home.
Aside from painting your walls in all hues of the rainbow, try colour-blocking to add visual interest and work in statement tiles!
5. ENCOUNTER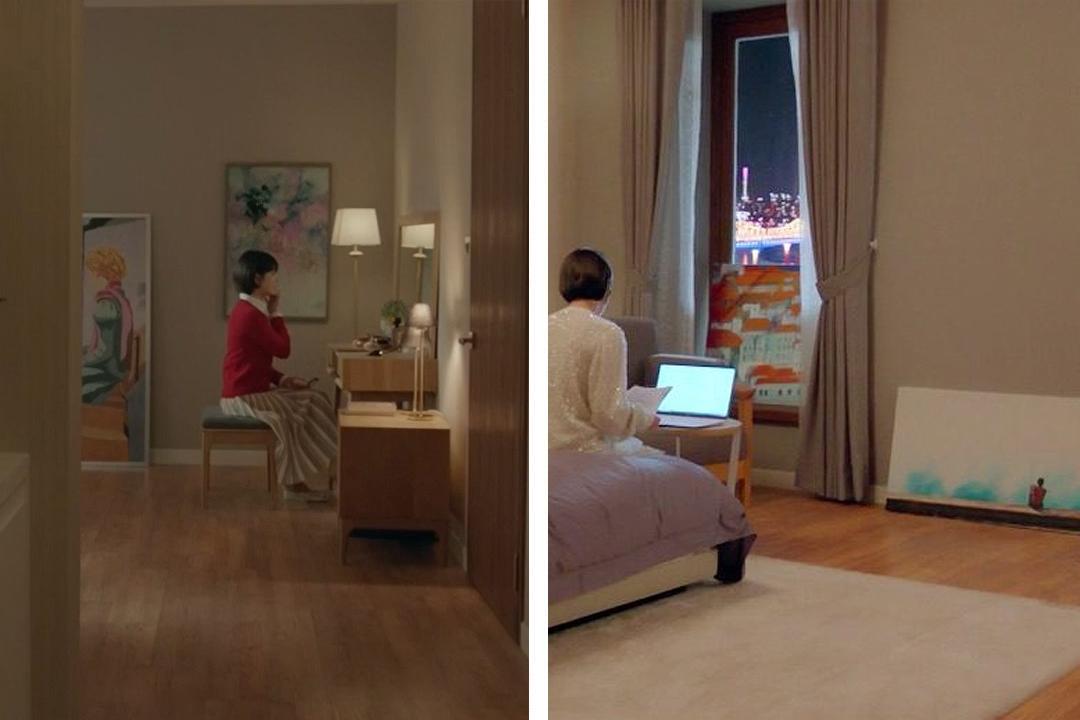 As the daughter of a prominent politician and the former daughter-in-law of a wealthy family, Cha Soo Hyun has always led a life in the spotlight but that's not apparent in her home.
For her, the interiors take a backseat, a plain canvas to showcase her extensive art collection (plus wardrobe because which self-respecting CEO doesn't have a huge assortment of clothes, shoes and bags).
Get the look…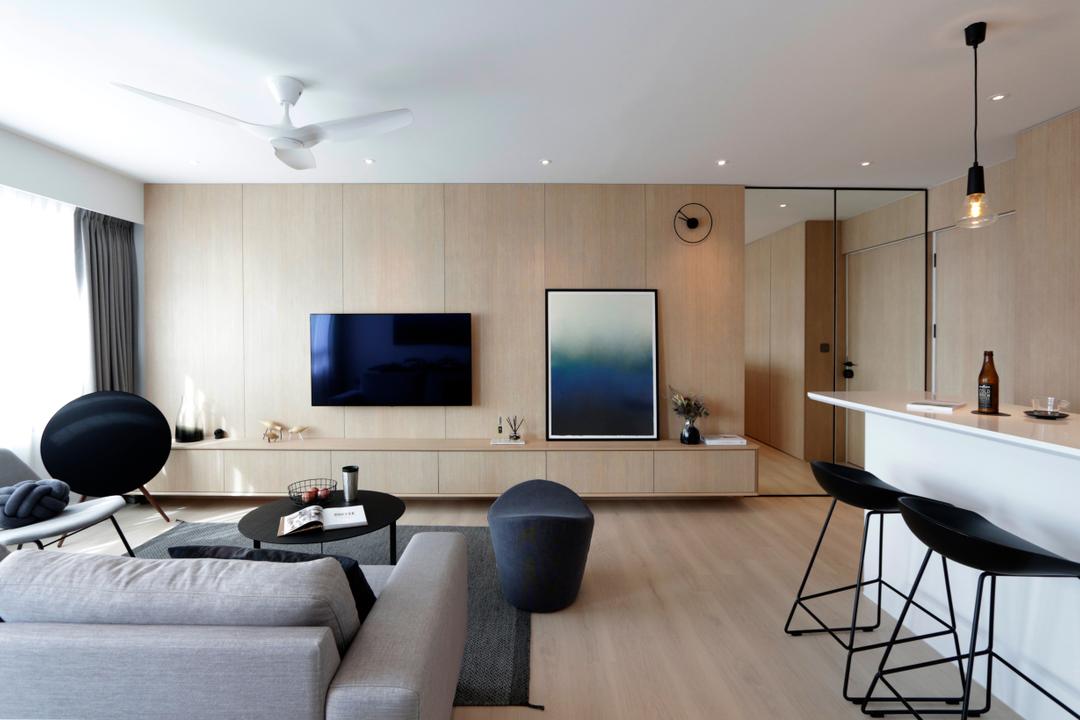 White may be the easiest choice when you want to build on your space but it's quite monotonous. Swap them out for wood tones and go wood on wood to make your interiors look even more seamless!
Contrast is created in Soo Hyun's bachelorette pad and this Holland Drive home through the juxtaposition of colourful art against the neutral backdrops of white and wood. Each of the walls surrounding the living area is occupied by either a cool abstract ombre painting or high-contrast monochrome photographs that stand out. Likewise, the placement of art is deliberate in both homes. Pieces hung or positioned lower to keep them at eye level from seating height.
6. SKY CASTLE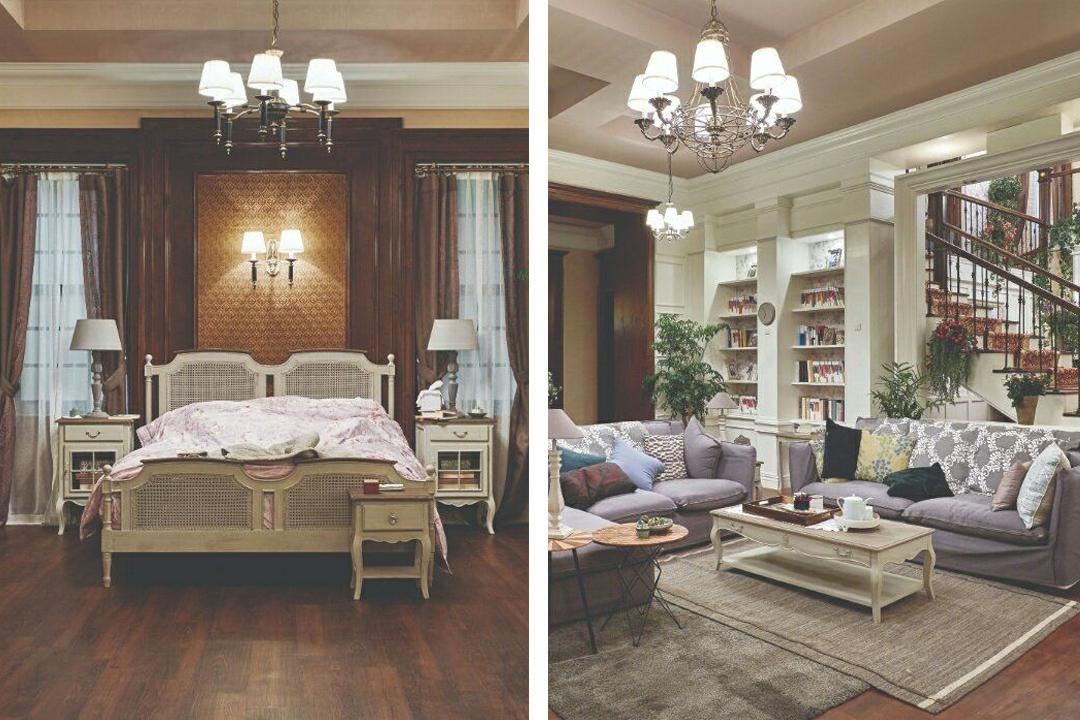 Fans of SKY Castle will know that this drama is all about Tiger Moms competing to turn their family members into success stories. And one of the characters, Hwang Woo Joo, lives in a gorgeous Transitional-style home that blends classic elements - such as coffered ceilings and decorative columns - with contemporary greenery.
Get the look…
The warm rustic vibes are replicated in this Bukit Batok home.
Aside from the pops of green, wooden and woven furnishings add on to the homey quality. The whole look is then amplified with plush accessories.
BONUS
While it may look like an awesome life to have, most of the residents at Sky Castle have secrets and struggles, all of which are most apparent in the (broken) Cha family.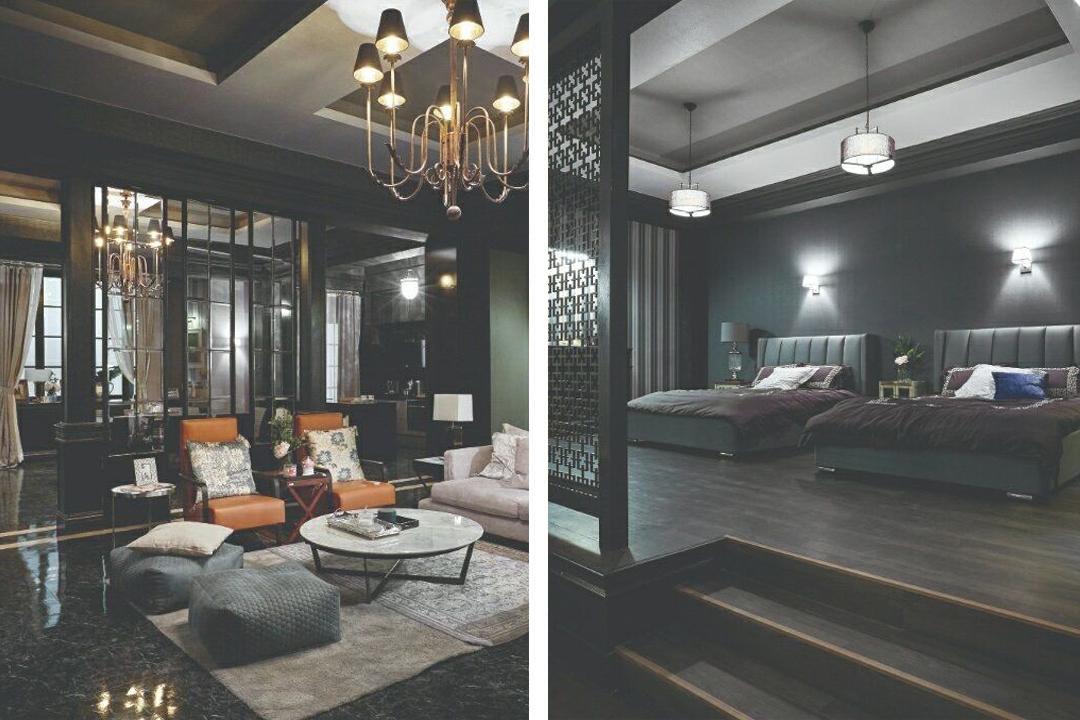 Reflective of that internal unhappiness, their home has a cold air, bolstered the use of darker tones and furnishings.
Get the look…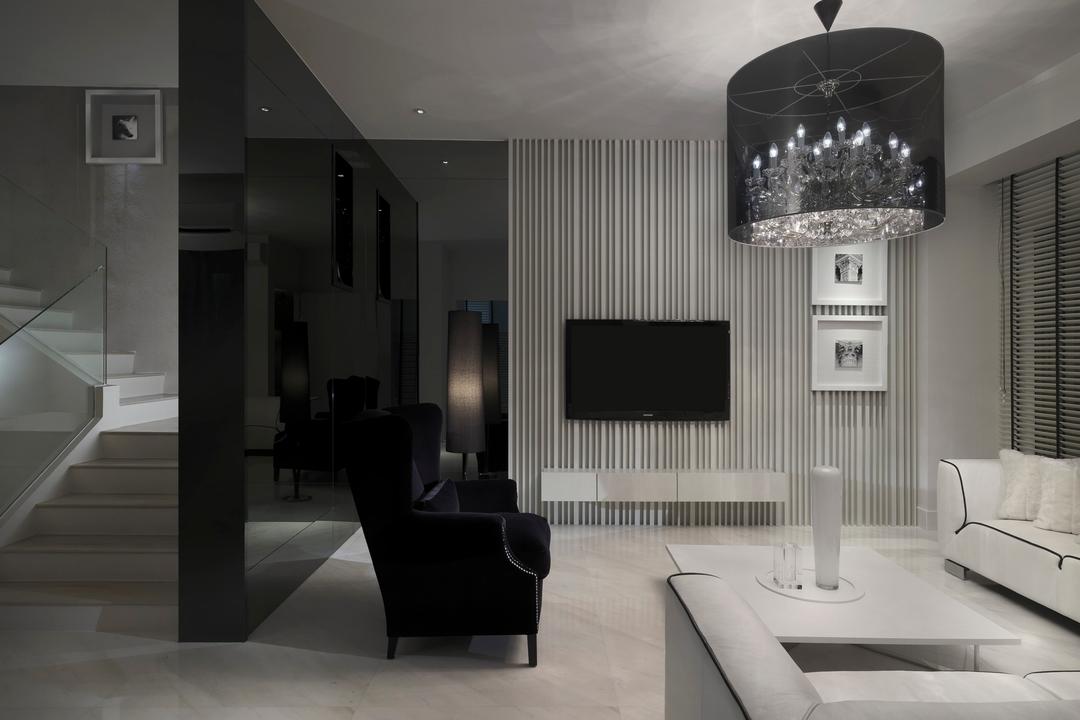 So, maybe the Cha family is less than happy but it's hard to deny that their home is quite the marvel.
You can replicate it by sticking to a dark palette (though you might want to balance it out with hints of white and other earthy tones) and pick out furnishings with clean, straight lines.
This article was first published in Qanvast.