7 apps to help you during your pregnancy journey
PUBLISHED ON
May 20, 2023 11:00 AM
By
Kim Brua
Having a baby? Which pregnancy app should you subscribe to? Check out our recommendations here.
With a baby on the way, you need to keep track of a lot of things: what you eat, how you weigh, what your baby's weight is, what they look like or if they're growing according to standard. And once you go into labour, you'll have plenty more things to worry about how long your contractions are and how far apart are they. It can be stressful to try to keep track of all of those.
The good news is we have gone so far into the future that we can use technology to do the work for us. With the abundance of such pregnancy apps in the market today, we've narrowed it down to some of the most useful ones you should try. Your hunt for the best pregnancy app in Singapore ends here. So, let's get right to it!
1. Sprout Pregnancy
If you want a pregnancy app that can do it all, get this app. Not only is it your one-stop shop for all useful preggo information. It also keeps track of your baby's kicks, your contractions, your weight goals, and so much more.
The coolest thing that mums often say about this app is the awesome animation of what your baby looks like inside your belly. The simulated baby in the app kicks and stretches – you can even experience its heart beating. And the simulation evolves or grows as you go along your pregnancy journey.
An added feature is its journalling option. Pregnancy is going to bring a lot of up and down moods, so it's best to keep a journal by your bedside to help you get through all that stress and overwhelming emotions. Good thing you don't need to grab a pen and paper just to journal. Just grab your phone, open Sprout Pregnancy, and write away.
This app is free. Just expect some in-app purchases, should you want to have the full experience. And, it's available for both iPhone and Android users.
2. Flo - Period and ovulation tracker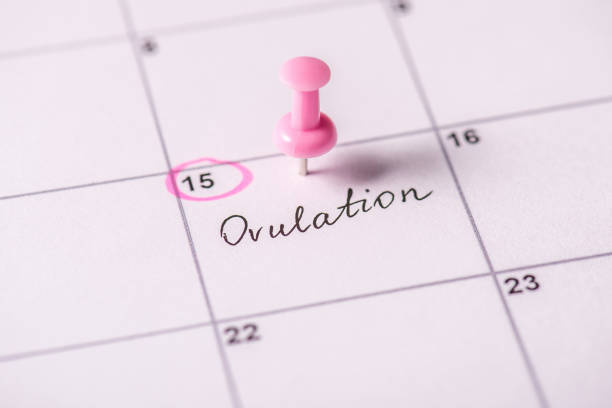 If you are still at the beginning of your journey to getting pregnant, this app is the best companion for you. Healthline named it the Best Fertility app in 2020 and is constantly high-ranking in the Apple app store, so you know people are loving it.
Its main purpose is to track your period and ovulation dates (it assesses even your vaginal discharge) but once you're pregnant, you can also use it to track your pregnancy symptoms, follow your baby's growth, and countdown to your due date. 
Their free version, which you can download in the Apple and Google Play Store is already awesome, but users say you'll get more than your money's worth in the paid version.
3. Glow
Best known for its simplicity and ease of use, the Glow app sends you articles and insights customised to the data that you plug into it. You will get updates daily. You're not going to miss a single beat when you try this app.
To top that, this app also allows you to create a baby registry for your loved ones to use when they are struggling to think of a gift for you and your little one. What's the best part? You can add items from any store. 
Another feature this app has is to offer postpartum and miscarriage support. That feature alone says so much about how the creators of the app truly know what pregnant women need.
Oh, and it's free and usable by iPhone and Android users.
4. Full Term – Contraction timer
Yes, honey, you don't need to manually count how long, how far apart, and how frequent those contractions are. App developers are way ahead of you with this app.
Literally, the only thing you need to do (after downloading the app of course) is to tap when your contractions begin and tap when your contractions end, and then the app does the math for you. Labour is already hard as it is. Don't let counting contractions become one of the many causes of your labour stress. Download this app now.
5. Baby2Body
Your doctor has probably told you that exercising regularly aids in faster and easier delivery. That should be reason enough for you to try this app which provides you with information about anything fitness-related for pregnant mums: workouts customised for each stage in your pregnancy journey, nutrition info and healthy but yummy recipes, breathing exercises, and even pelvis-strengthening workouts.
And, once your baby is born, you can still use this app for postnatal workouts. 
6. Expectful: Wellness for mums
Pregnant mums have a lot going on in their minds. There are so many things to prepare and keep track of for the baby's arrival. However, one thing that's equally important is a pregnant woman's mental health. This app takes care of that.
Yes, you'll find the common features like resources and information on pregnancy topics like nutrition, what to pack in your hospital bag, breastfeeding and lactation, but the heart of the app is meditation, "for every step of your journey to motherhood".
The app features week-by-week meditations crafted for every step of your pregnancy journey and motherhood. If you're getting anxious about everything that's happening around you, this app can give you a respite and helps you focus on the more important things.
The Expectful app is free to download on the Apple App Store and Google Play Store. 
7. ProDaddy
Is hubby feeling left out or do you want him to be more involved? ProDaddy is a revolutionary pregnancy app designed specifically to support and guide expectant fathers throughout their pregnancy journey.
While many pregnancy apps cater to mums-to-be, ProDaddy recognises the vital role fathers play during this transformative time and provides them with comprehensive tools and resources to actively participate and bond with their partner and unborn child.
ProDaddy also offers a range of practical tools and resources for expectant fathers. From creating customised to-do lists and reminders for prenatal appointments to accessing expert tips on preparing the home for the baby's arrival, this app serves as a comprehensive guide to ensure dads are well-equipped for their new role.
8. Asianparent: Pregnancy & baby
Now, this is the app that truly does it all – literally. It's an app you can still use even after your baby has been born.
theAsianparent can track the growth of your baby from when they are inside of you up until they are seven years old.
It offers thousands of useful and credible articles from experts and experienced parents alike daily. Learn about pregnancy, parenting, nutrition, and anything about pregnancy and babies.
[[nid:613726]]
You can get connected with other parents through this app. The Asianparent community is a trusted group of experienced parents and even professionals who are always willing to send a helpful tip your way when you're struggling with your pregnancy or your kids.
Also, it's a two-way street! Do you feel like sharing quick tips with other parents? No problem. With this app, sharing valuable information is as easy as 1-2-3.
And if this app has not given enough, it also offers rewards and prizes to its app users who participate in their contests and giveaways. Some of the prizes you can win are baby stuff like strollers or even a staycay!
And, all of these features you can avail yourself of once you download the app, which is free by the way and accessible on both iPhones and Android phones.
There you have it, mums. Our top seven pregnancy apps, each unique and useful in their own way. Get any of these apps on your phone, and you are set on your pregnancy journey.
This article was first published in theAsianparent.