There's no better way to get ready for hotter days ahead than with a fresh mani. To help you up your nail game, we asked celebrity nail experts Michelle Humphrey, Julie Kandalec and Kelly Shenton, whose clients include the likes of Dua Lipa, Hailey Bieber, Kendall Jenner, Camila Cabello and more, to let us in on the trendiest nail colours, shapes and designs this Spring/Summer. Even better, the pros offered up their tried-and-true tips to recreate the designs at home.
3D manicure
As seen on Blackpink's Lisa and Jennie, the trend where 3D accents like butterflies and flowers are added to nails was first started in South Korea, before making its way around the rest of the world.
"Your nail professional creates a 3D design using builder gel on the nail. This can be used to accentuate a design underneath (think swirls and outlines)," says Michelle.
To achieve this look at home, Julie recommends "nail stickers in all kinds of fun designs, and investing in a good quality fine detailer brush and pigmented nail art paints, so designs are crisp and precise."
Ohora Gel Nail Stickers, from $21.90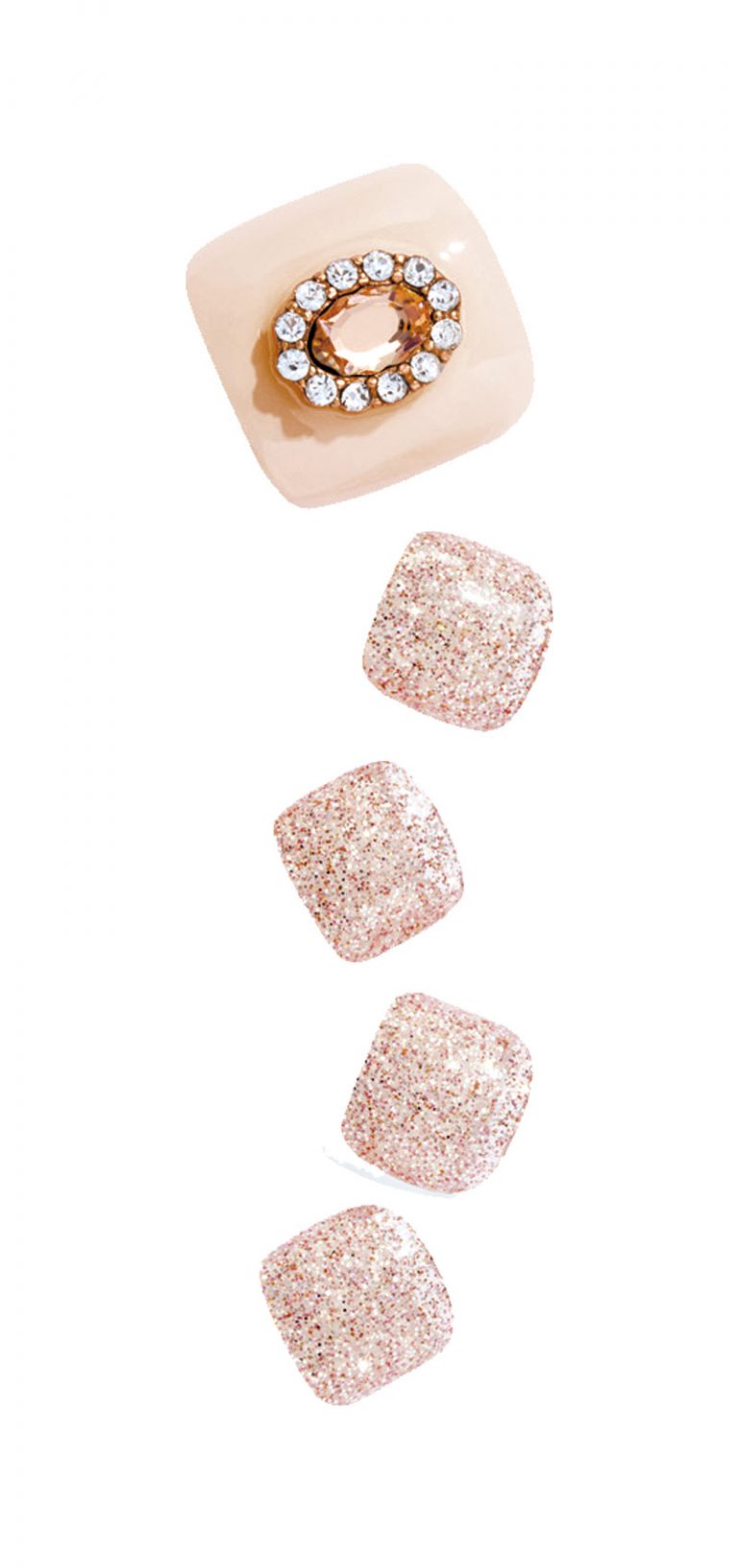 Sparkly nails
The festive season might have come and gone, but you can still add a dash of sparkle to your mani.
"You can go as maximalist or as minimalist as you like. Apply crystals with a small dot of nail glue and a round of top coat to secure. My go-to top coat is Essie's Gel Couture for the ultimate shine with zero shrinkage," says Julie.
For a more subdued take on the trend, she suggests layering sequins "between layers of milky pink gel to create a more subtle sparkly design".
Miss Dior Eyes, Lips, Complexion and Nails Makeup Palette, $250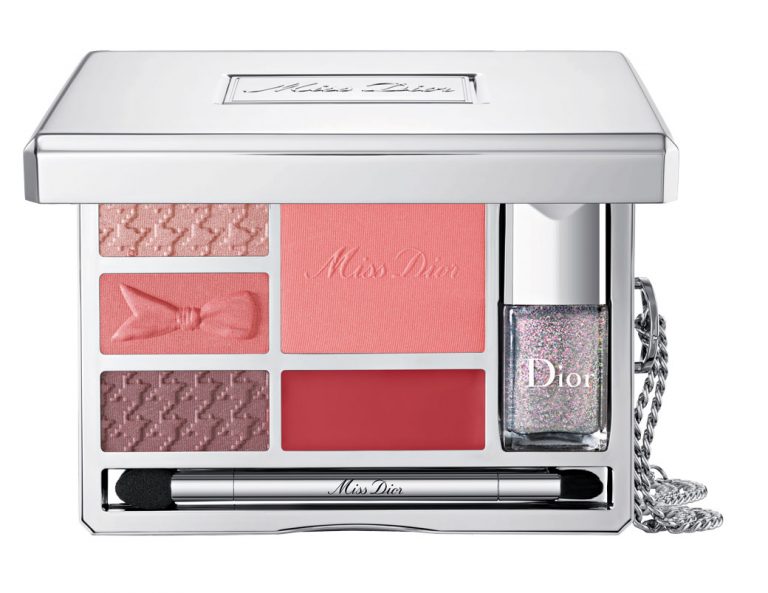 Stiletto nails
If you can't get enough of this razor-sharp nail shape, you'll be glad to know that you're in good company.
"Stiletto-shaped nails make the hand appear longer and leaner than it is, making this a solid choice for people with shorter fingers.
It does for the hands what a stiletto does for the legs," says Julie. According to her, this tapered nail style can be created "with acrylic or hard gel in the salon, or using a press-on nail tip at home".
Sephora Collection Manicure Set, $18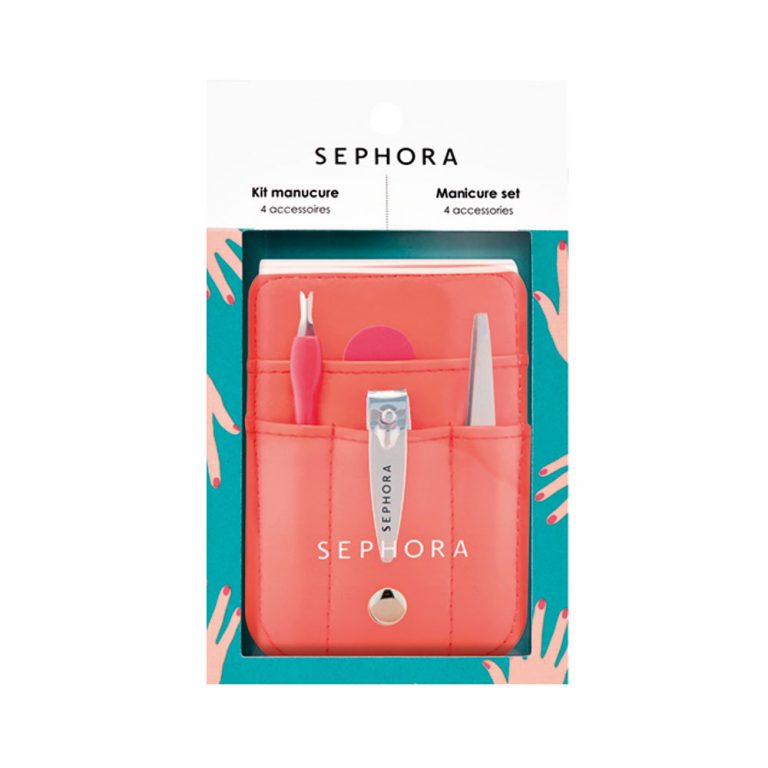 Neutral, natural nails
Perfect for those who prefer a more low-maintenance style, neutral nail designs are the easiest way to look polished with minimal effort. "Neutrals and milky sheer shades [are great] for this time of the year.
It's all about a beautiful, clean manicure," says Kelly. To get the look if you're in a pinch, "a nail glosser (or a glossy top coat) is a great alternative to polish if you don't have time to paint". "Do this once a month to keep your nails glossy," she adds.
Chanel Le Vernis in #915 Riviera, $43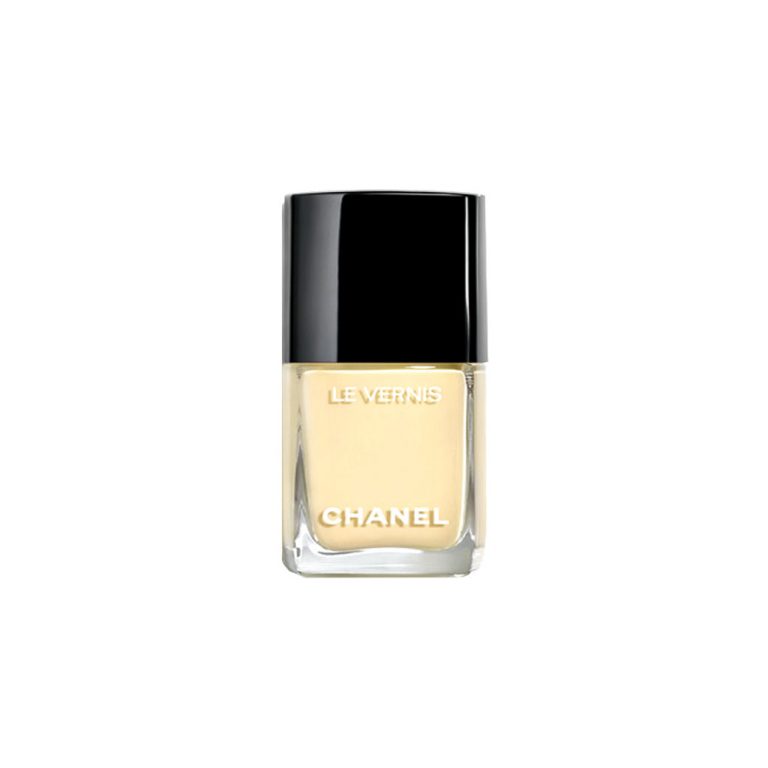 Les Mains Hermes Nail Polish in #80 Gris Etoupe, $74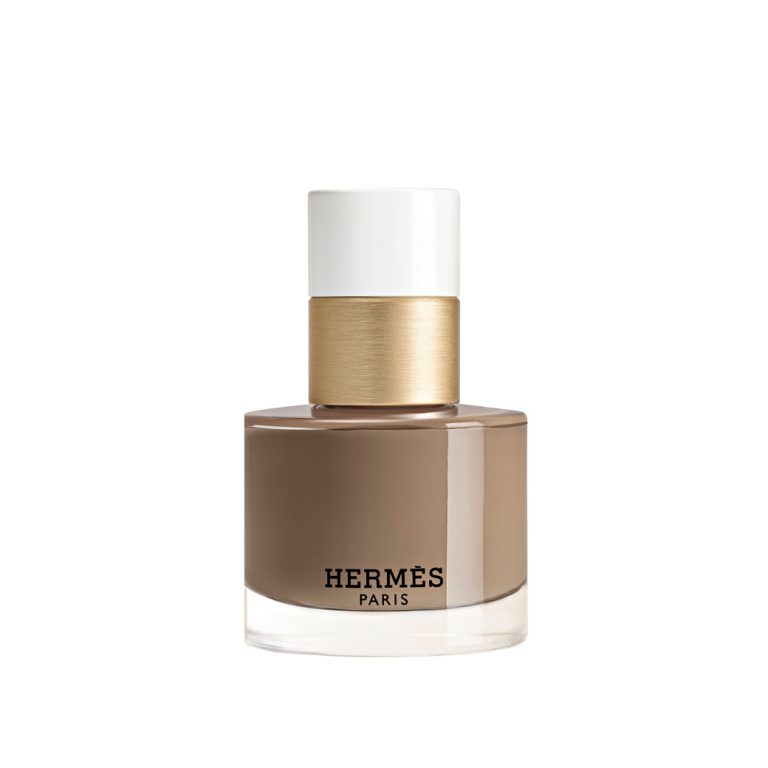 Les Mains Hermes Nail Polish in #01 Rose Porcelaine, $74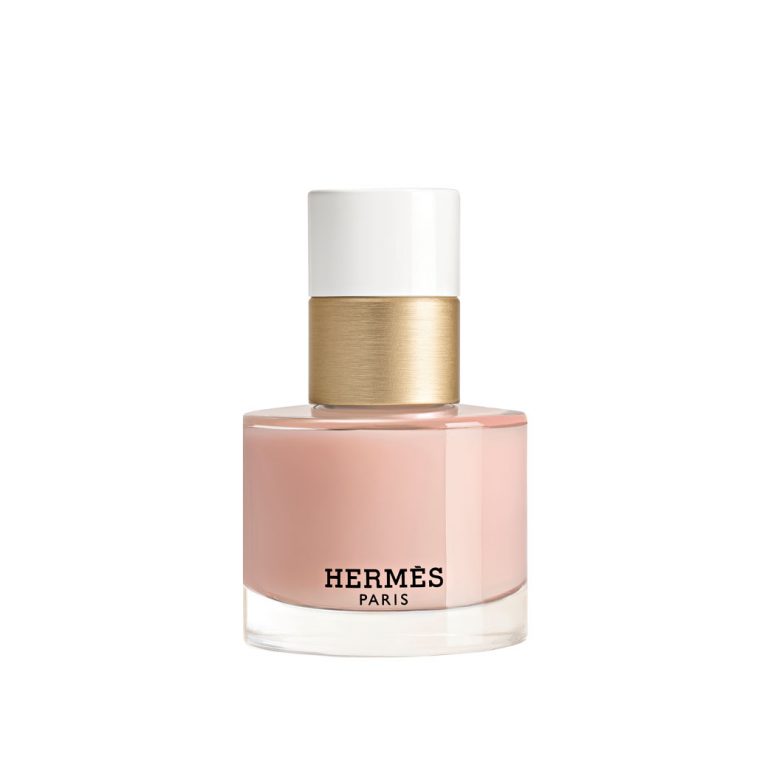 Les Mains Hermes Top Coat, $74
 
Chrome nails
You can expect to see tons of this high-shine, mirror finish mani all over your social media this season.
"Chrome nails are created with a special type of loose pigment in between layers of no-cleanse top coat. It can only be used with gel. They don't work on regular polish or polish top coats," explains Julie.
To get the look at home, Michelle suggests using "press-on nails [as] this will be the quickest and easiest way to achieve the best results".
Ohora Gel Nail Stickers, from $21.90
 
Upgraded French Mani

The classic French mani has been making a comeback in the past year, but expect interesting iterations like this stiletto nails with angled black tips look from Laquan Smith.
"The French mani is here to stay, alongside its sibling the American mani, which features a softer, more natural white tip," says Michelle.
Sephora Collection Colour Hit Nail Polish in Black Lace, $8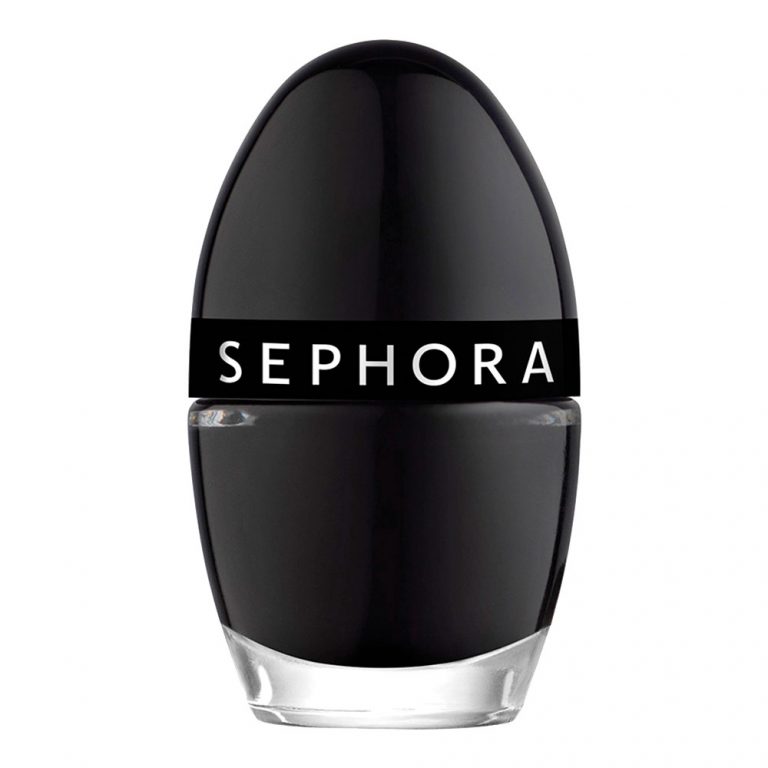 Les Mains Hermes Nail Files (12 per box), $58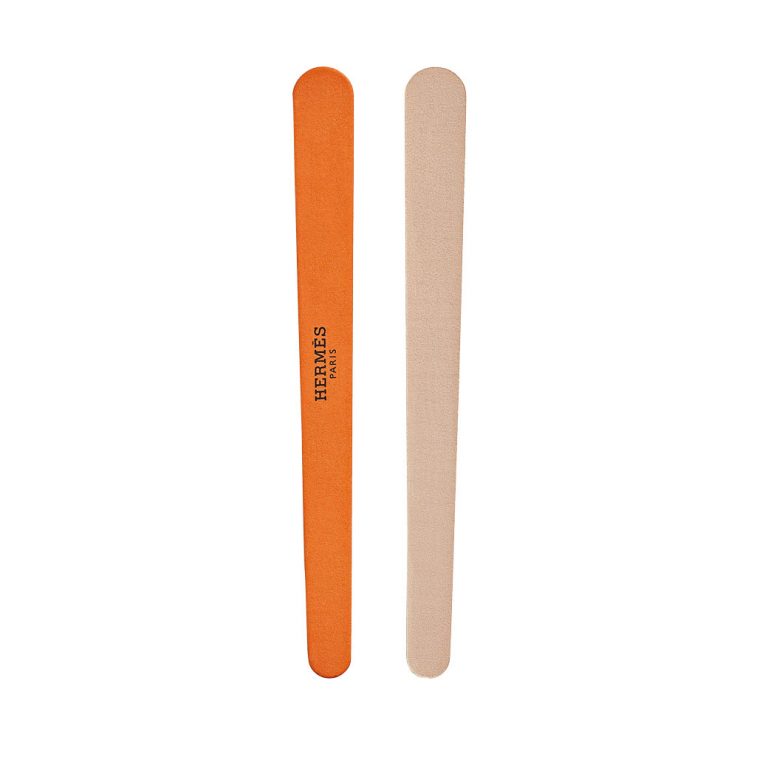 Pastels
Of course, nothing says Spring/Summer more than a pastel manicure. "Pastels are the perfect subtle pop of colour and a great introduction to summer's bolder shades," says Kelly.
As for which mood- boosting pastel to reach for, Michelle recommends Italian fashion house Bottega Veneta's iconic shade of green: "Nothing feels more put together than matching your mani to fashion's favourite hue.
Green is so diverse and can be worn all year round (try pastel or bright tones in Spring/Summer, and go darker for Fall/Winter)."
Gucci Beauty Vernis A Ongles in #413 Ellen Blush, $46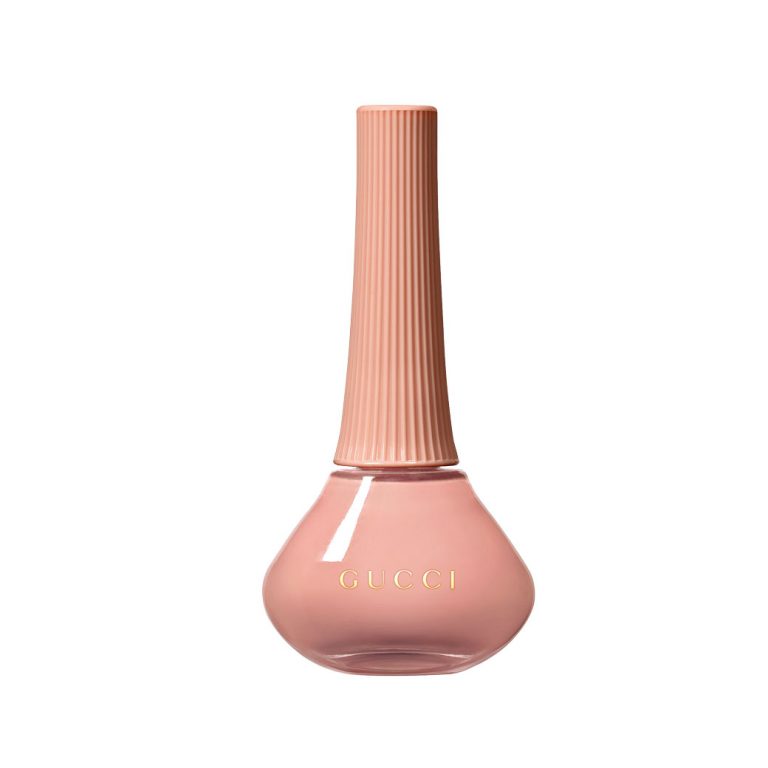 Gucci Beauty Vernis A Ongles in #719 Miriam Mint, $46