As a tropical island located really near the equator, living in Singapore means never having to worry about having a proper winter wardrobe. Unless you work in a freezing office, wool jackets are redundant and fleece hoodies only become necessary during a late-night dash to the movies.
On the downside, sweating buckets due to the heat is no fun either. How does one remain stylish when anything covering more than 50 per cent of your body will require a wipe down after a mere 10 minutes?
If you don't have the privilege of taking a car everywhere you go, here are 8 items that will help you keep cool during your commute.
UNIQLO AIRISM COTTON RIBBED SLEEVELESS TOP, $29.90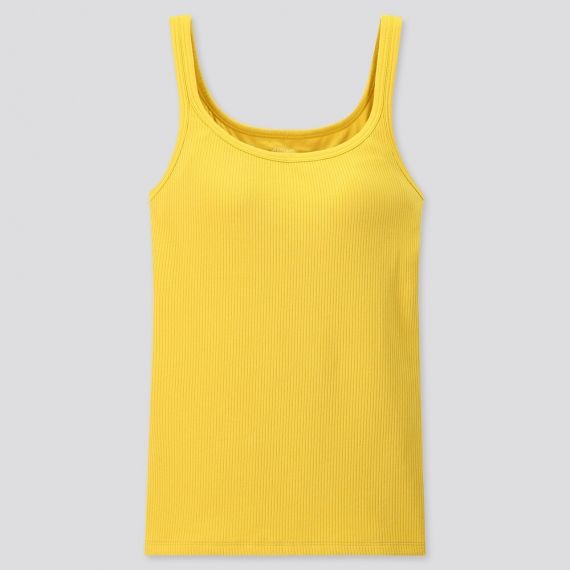 PHOTO: Uniqlo
Uniqlo's AIRism collections have been a Godsend for humid climates like ours. This tank top is made out of cotton on the outside and AIRism material on the side making it feel really nice against your skin.
It's also built with anti-odour features. And if you hate wearing a bra, the top comes with added bra tops so you can choose to wear this on it's own or as inner wear.
POMELO MINI CAPE DRESS, $49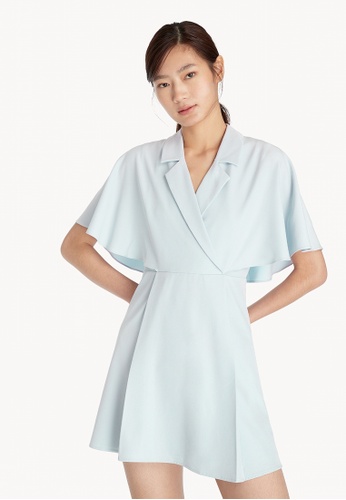 PHOTO: Pomelo
Dressing for the heat doesn't have to only mean baring skin. If you would like some coverage especially when you have to transition from the warm outdoors to an air-conditioned place, try a loose, airy sundress that provides plenty of ventilation.
H&M LINEN SHORTS, $64.95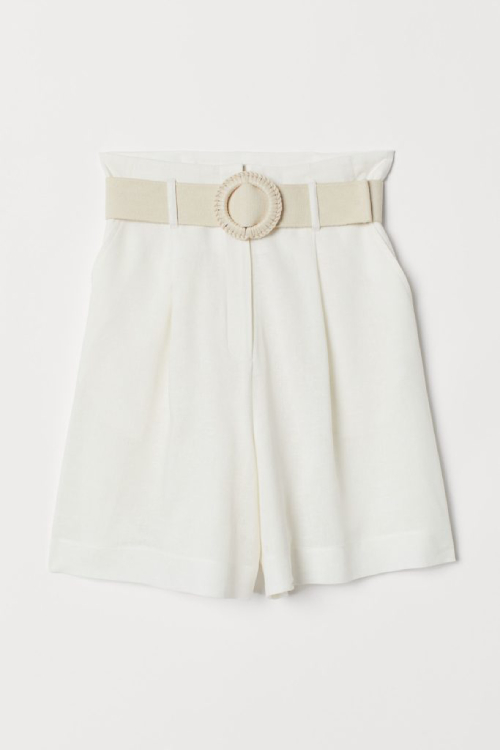 PHOTO: H&M
Say it with us - linen is your friend. The key to not sweating is to ensure the fabrics you choose are made of breathable materials that air can pass through. This means leave the leather, wool and heavy duty cotton for monsoon season when the rain brings the temperatures down.
NIKE DRI-FIT LEGGINGS FROM NET-A-PORTER, $147.84
PHOTO: Net-a-porter
The one time we'll make an exception for fitted items are for sports gear. There's a reason why people aren't dressing up for brunch anymore but rather showing up in their fanciest exercise gear. These clothes are already made for function, so you know even if you sweat the material will most likely already be absorbent.
And with some clever styling like pairing your sports bra with high-waisted boyfriend jeans or performance leggings with an oversized crop top, you'd definitely be able to take your gym gear to the street.
OUR SECOND NATURE LIGHTYEAR TENT TOP, $69
PHOTO: Our Second Nature
Voluminous tops are great because you never have to worry about your clothes sticking to your skin. Clingy clothing are a one-way street to discomfort town so an a-line top like this one is definitely summer approved.
IKIUNDERSCORE WIDE-LEG CULOTTES, $75.90
PHOTO: Ikiunderscore
If you're not partial to skirts or dresses even in the summer, a pair of wide-leg pants will fix that. Pants are easier to dress up or down as well if you need to head to the office and the coverage will also provide you more SPF protection on your legs.
BERSHKA PRINTED SHIRT DRESS, $59.90
PHOTO: Bershka
If black is your favourite colour, then we have some bad news for you. Darker colours tend to trap heat so it's best to stick to lighter hues like white and pastel shades. It is summer after all so add some fun prints while you're at it!
This article was first published in CLEO Singapore.