1. ALL ELECTRICAL WORKS SHOULD BE CARRIED OUT BY A LICENSED ELECTRICIAN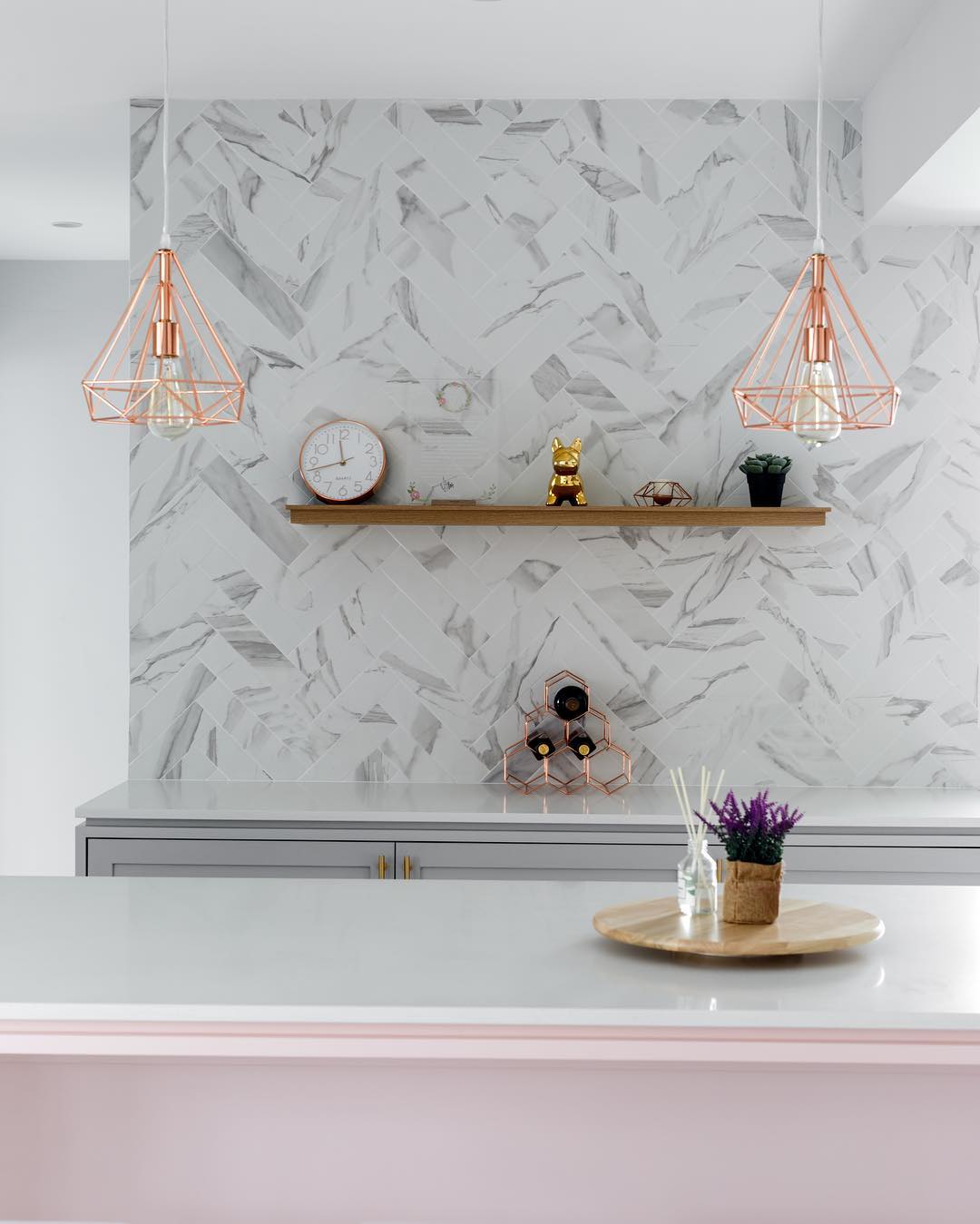 Design: The Scientist
Under the Electricity Act, only licensed Electrical Workers (LEWs) are allowed to carry out electrical works. The types of electrical work that are involved in a typical home renovation include the installing of new wiring, repairing, maintaining, inspecting, rewiring, testing or extensions of wiring (Source). The licensing scheme authorizes the electrician to offer their services to members of the public.
2. THERE ARE 3 CLASSES OF ELECTRICAL LICENCE
Design: Icon Interior Design
There are 3 classes of electrical licence; the Electrician's Licence, Electrical Technician's Licence and Electrical Engineer's Licence. The Electrician's Licence is meant for design of installation of electrical works of lesser or equal to 45 kVA (1000V). The Electrical Technician's Licence is meant for design of installation of electrical works of lesser or equal to 150 kVA (1000V) while there is no limitation for Electrical Engineer's Licence.
3. A PERMIT FROM HDB IS NEEDED FOR THE INSTALLATION OF AN AIR CON OR OTHER HIGH CAPACITY APPLIANCES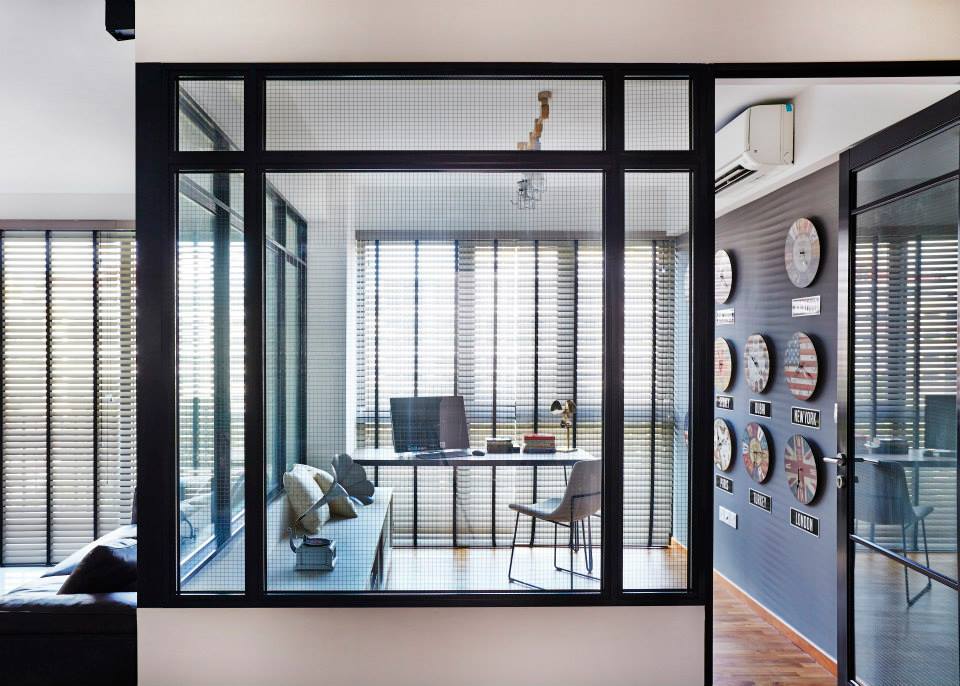 Design: Fuse Concept
An HDB permit is needed for electrical works to be carried out in flats, with a lower electrical loading, for installation of 15A power points for air-con or other high capacity appliances. However, the permit is not required if your flat has been equipped with higher electrical loading. Generally, older flats require such a permit since the newer HDB flats (completed on/ after 1 Jan 1994) or flats which have undergone the Main Upgrading Programme (MUP)/ Home Improvement Programme (HIP) have been equipped with higher electrical loading of 40A main switch (source). Do note that only the 20A isolator is permitted for air-con installation.
If you are unsure of your block's electrical loading, you can use the Electrical Loading of Your HDB Block e-Service to check or contact the HDB branch office at 1800-225-5432 (toll-free) to inquire.
Design: Urban Habitat Design
Note:
• Apply for an HDB permit when…
A new 15A power point or 20A isolator is needed before the installation of the air-conditioner unit.
• An HDB permit is not needed when…
The existing approved 15A power point or 20A isolator has been provided by the previous flat owner or by the HDB.
• Only BCA trained air-conditioner installers…
…can install the air-conditioning systems. An installation report must be submitted to the HDB Branch within 2 weeks after installation via mail or email (source).
4. IT IS ILLEGAL TO EMBED WIRES IN A REINFORCED CEMENT (RC) SLAB, BEAM, COLUMN, WALL, IN WALL PLASTER OR OTHER FINISHES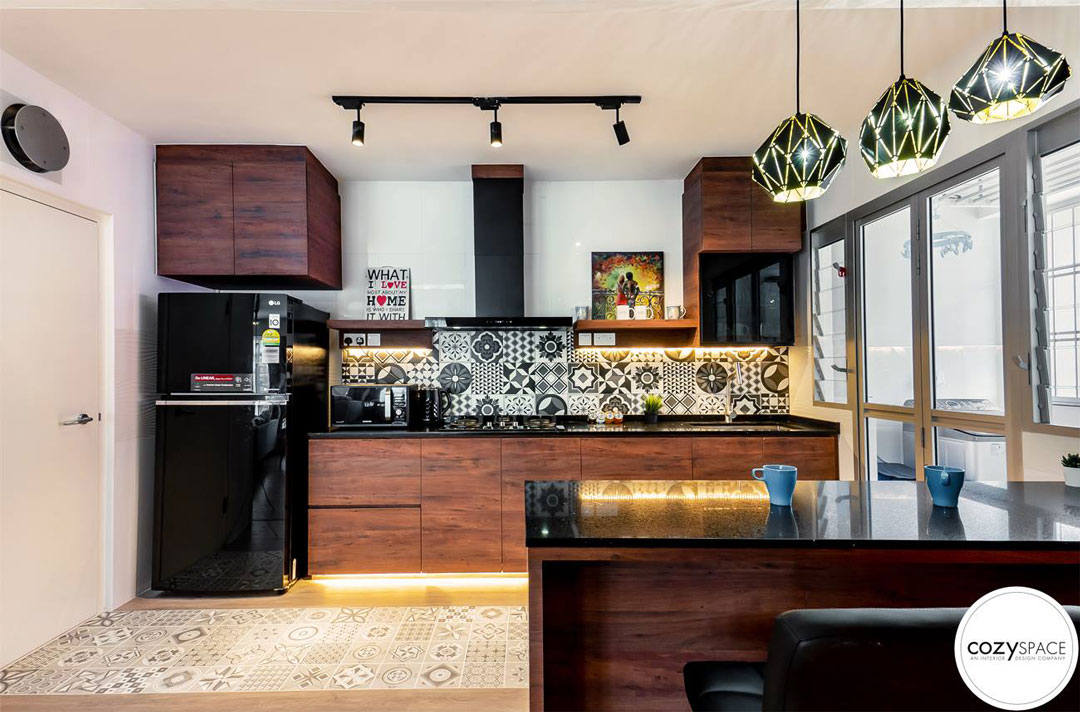 Design: Cozyspace
No embedding of wiring (housed in metal/ high impact PVC conduit) is allowed even though it is more aesthetically pleasing to keep the wires out of sight. Nevertheless, the renovation professionals would be able to advise many other creative ways to hide the wires without flouting this rule.
5. PLAN AND VISUALIZE ALL THE ELECTRICAL APPLIANCES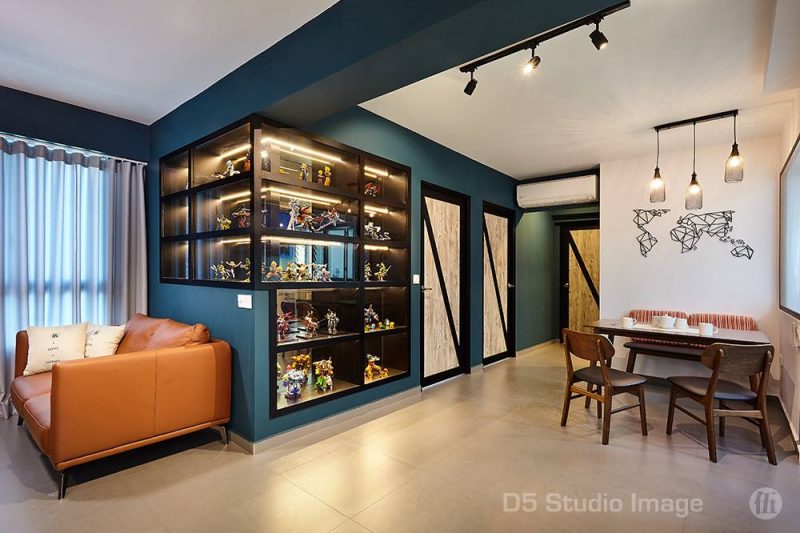 Design: D5 Studio Image
Plan and visualize where and how the electrical appliances are going to be used around the house. This simple step is very effective to determine where the additional electrical points are needed. Hence a simple visualization exercise, to walk through how a typical day involves the use of various electrical appliances, is quite useful for first-time homeowners.
6. ENSURE THAT LIGHT SWITCHES ARE LINKED CORRECTLY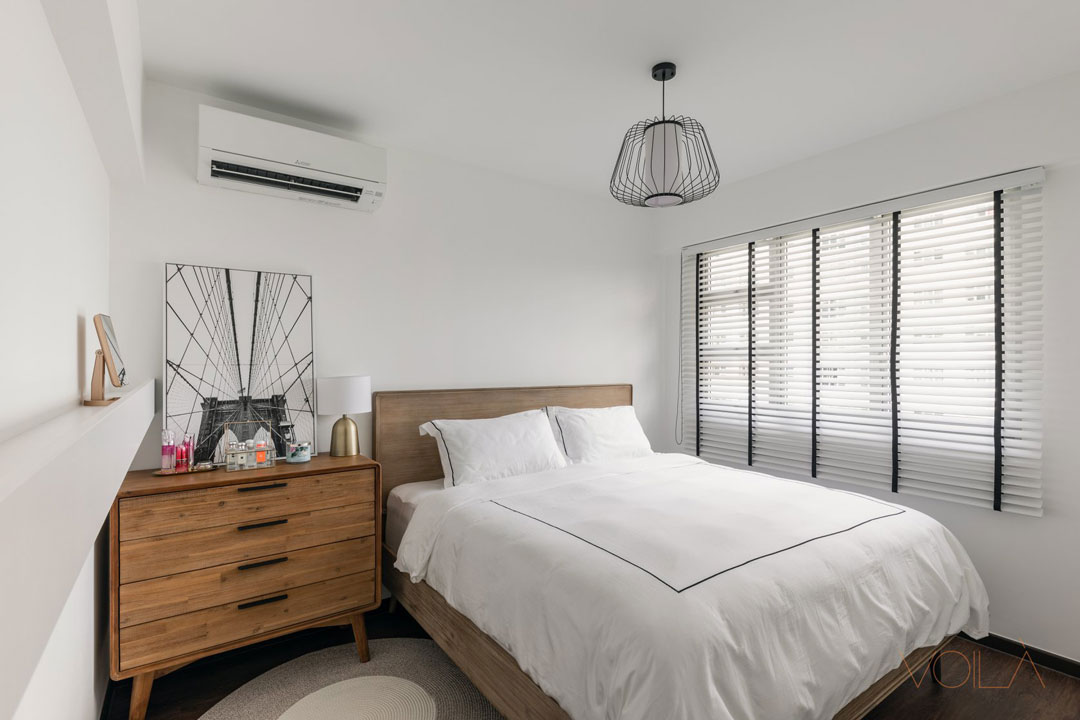 Design: VOILÀ
Homeowners should make use of their floor plan to come up with the lighting plan, to ensure that all the lighting switches are linked correctly to the appropriate lights. Furthermore, the various types of the lighting switches, such as the standard light switches and two-way switches, can also be labelled on the lighting plan as a handy reference for the electrician.
7. CHOOSE THE RIGHT TYPE OF SWITCHES
Design: Three-d Conceptwerke
There are generally 5 types of light switches to choose from; the standard light, two-way, dimmer, motion sensor and timer light switch to suit all the homeowners needs. The two-way switches are used in pairs so that the light can be controlled from two different places, such as ends of the corridor or a flight of stairs. A dimmer switch changes the light intensity through the use of variable resistors and helps to set the ambience. A motion sensor light switch will be automatically switched on when there is movement. These are recommended to be used together with a night light. A timer switch turns on or off after a preset duration.
8. NEVER IGNORE THE WARNING SIGNS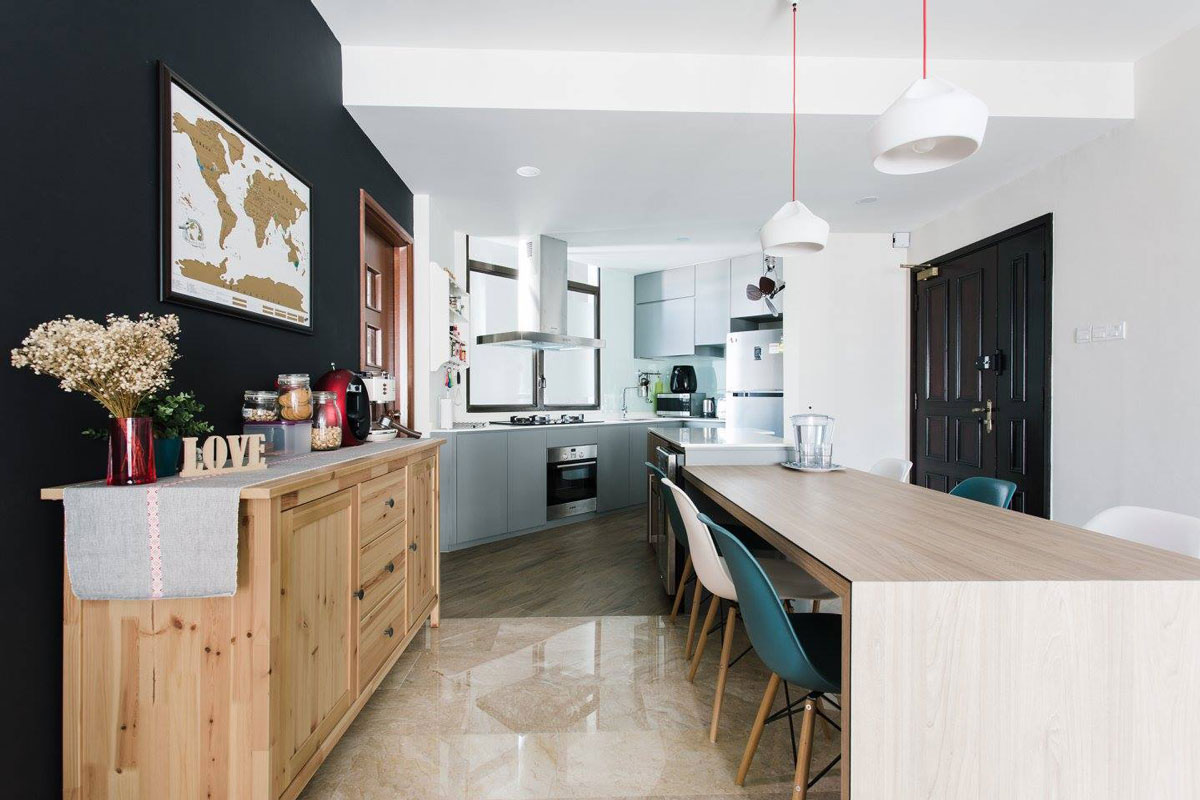 Design: Schemacraft Interiors
Always keep a lookout for warning signs which indicate problems in an improperly installed electrical system! The warning signs can range from popping noises or sparks whenever the switch or electrical appliance is in use, a switch breaker that somehow refuses to be reset to a switch that runs unusually hot when used. Remember to raise these problems to your electrician as soon as possible to prevent possible fires or mishaps in the home!
This article was first published in Renonation.