You're never too old to slay at the fashion game.
Tetsuya Kudo from Akita Prefecture in Japan is the newest influencer making waves in the fashion world. His Instagram, which has over 102,000 followers, features high-fashion ensembles from brands like Givenchy, Vetements, and Off-White.
The catch? He's also an 84-year-old grandfather.
Tetsuya, a retired teacher and school principal, went viral overnight when his grandson, Naoya Kudo, tweeted pictures of him dressed up in his branded clothing.
According to Buzzfeed News, the idea came about because Naoya had a tad too much time on his hands during Japan's Golden Week holidays. He decided to dress his grandfather up and photograph him at locations around their family home.
"He was surprisingly enthusiastic about it," Naoya said. "He gave a lot of suggestions about where to shoot and other things."
After Naoya's initial tweet went viral, he started an Instagram account for Tetsuya, who quickly gained 10,000 followers in a day and many positive comments.
While the holidays may be over, Naoya said that he still has a lot of content to share. Fans of Tetsuya can look forward to more photos of the sharp-dressing grandpa.
For now, let's take a look at some of Tetsuya's best sartorial moments so far.
Tetsuya does some gardening in style, pairing his watering can with Poppy Lissiman sunnies, a Vetements top, and a triangle Balenciaga bag.
The only thing fiercer than his pose is his outfit. Tetsuya lounges around in this all black outfit featuring a sweater by Kenzo, striped pants by Ann Demeulemeester and Gucci loafers.
Need inspiration on how to incorporate more colour into your wardrobe? Tetsuya shows you how it's done by pairing a clean-cut Issey Miyake coat with some bright purple Doublet track pants.
BREAKING BOUNDARIES
While Tetsuya is a breath of fresh air in the fashion world where young and slim models are the standard, here are some other trailblazers who are also shattering stereotypes and paving the way for more diversity in the fashion industry.
WANG DESHUN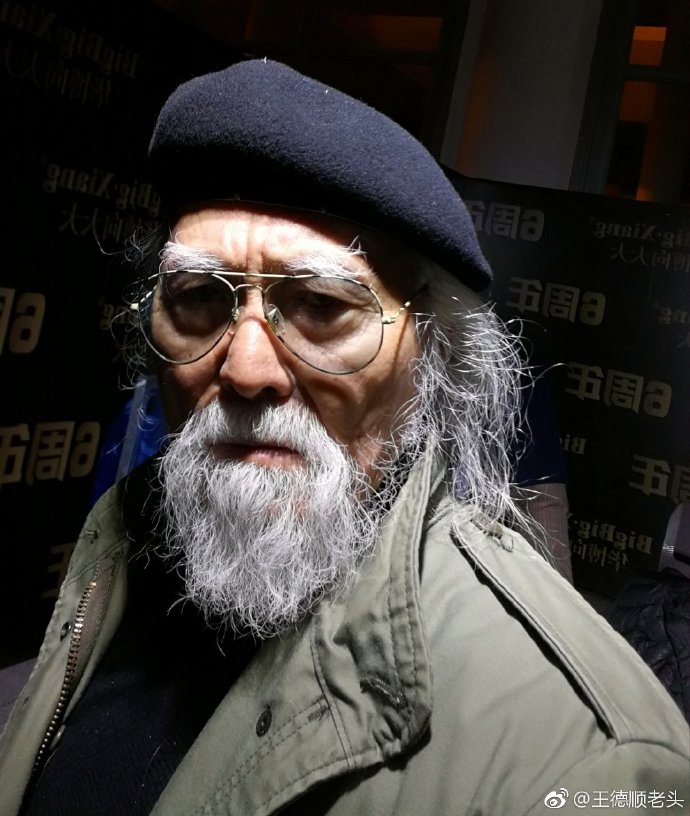 Wang Deshun, 82, took the world by storm when he walked the runway at Beijing Fashion Week in 2015 topless, showing off a toned physique. He made headlines and was dubbed as "China's hottest grandpa". According to GQ, the octogenarian maintains his body by working out for up to 4 hours a day. Since his rise to fame, he has been active in modeling and acting.
BADDIE WINKLE
Baddie, whose real name is Helen Van Winkle, is a 90-year-old social media influencer whose instagram bio proudly proclaims that she has been "stealing your man since 1928". Baddie rocketed to fame after her great-granddaughter posted a photo of her in denim shorts and a tie-dye shirt onto Instagram. Baddie has amassed a cult following thanks to her eclectic sense of style and outrageous personality. She counts celebrities Paris Hilton and Miley Cyrus among her fans.
YANO SHIHO
Active in the modelling industry since 1994, 46-year-old Yano Shiho is still one of the top models in Japan. She preaches a healthy lifestyle to combat ageing and has even written a book on yoga. In an industry where the top models are in their teens and twenties, Shiho is proving that age is just a number.