The air we breathe is full of pollutants — emissions from industries and motor vehicles, haze… you get the drift. Breathing in polluted air can lead to difficulty in breathing and other lung-related problems.
If you thought staying at home you're spared from breathing in polluted air at home, think again.
Pollution at home comes in the form of, not cars and buses, but gas stoves and appliances which can emit harmful gases, such as nitrogen dioxide (NO2), carbon monoxide (CO), and formaldehyde (HCHO), which are known to cause respiratory problems.
Not only that, mold, dust mites and even cleaning supplies can produce allergens, which can then release harmful compounds into the air. 
So, what should you do? You can't possibly stop breathing. Using your electrical appliances is not an option either unless you're planning to eat cold, raw food every day.
The next best thing? Get an air purifier. Now, don't get this confused with an air humidifier. 
The difference between the two is that air purifiers help to clear the allergens in the air (aka the things in the air that mess with your breathing), while humidifiers only control the humidity level in a room, without altering the air quality.
Dr Zeng, a resident doctor at DTAP Clinic, says, "Air purifiers might be more useful for patients with allergic conditions like allergic rhinitis or bronchial asthma. They can trap and remove allergens like dust, pet dander, pollen, mold spores that can trigger and worsen allergic conditions. "
With that said, here are a few air purifiers that you might want to consider getting to improve the air quality of your home. 
Most affordable: Pure Essentials Water Air Purifier (Model 282), 
$12.80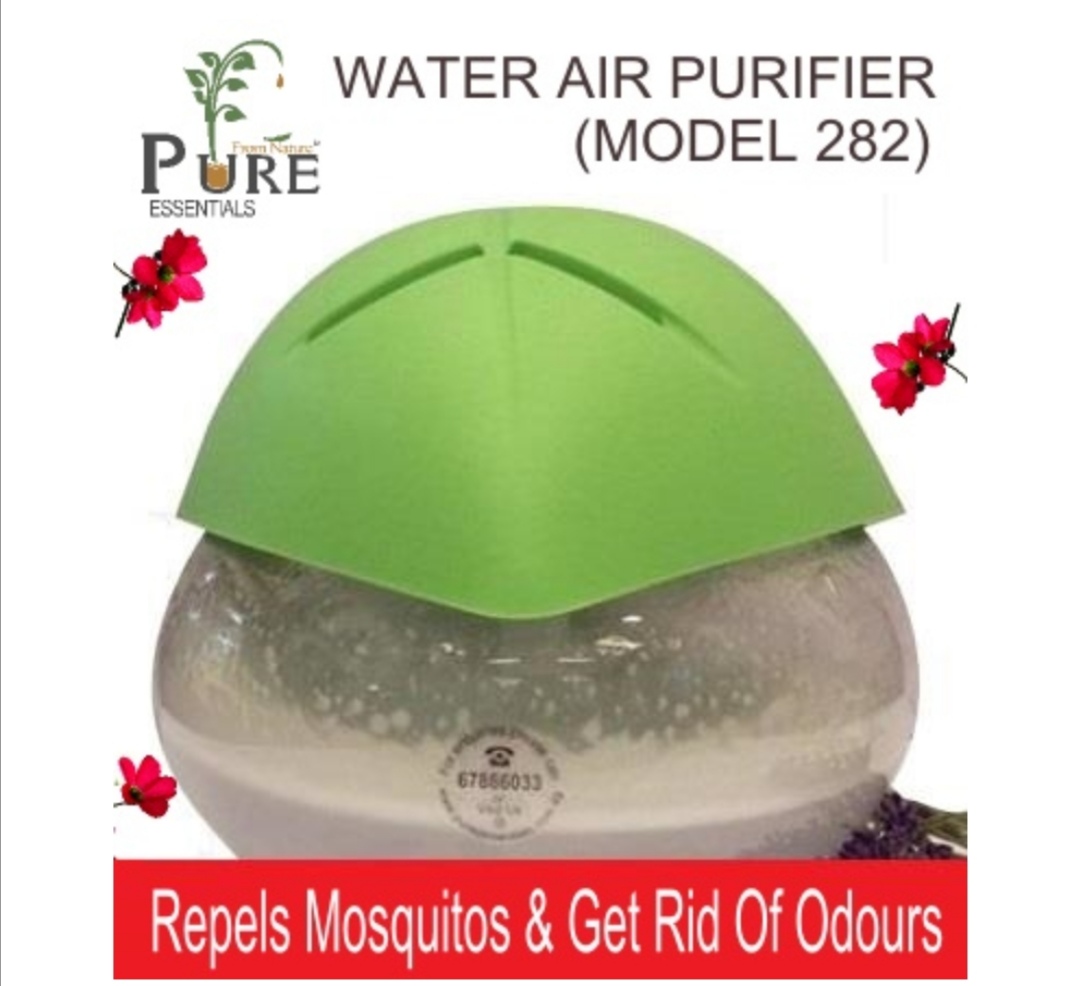 PHOTO: Qoo10
Available for only $12.80 on Qoo10, this air purifier is one that's a definite value-for-money product. Not only does it help with the air quality, but it also gets rid of any unpleasant odors and even repels mosquitoes. 
It's also small and easy to use, making it really convenient if you feel like transferring it from room to room.
Along with this air purifier you can also opt to purchase certain scents. For repelling mosquitoes, be sure to purchase either the lemongrass or citronella aroma essences. 
Best for a bedroom: SHARP FP-J30E Plasmacluster Air Purifier, 
$349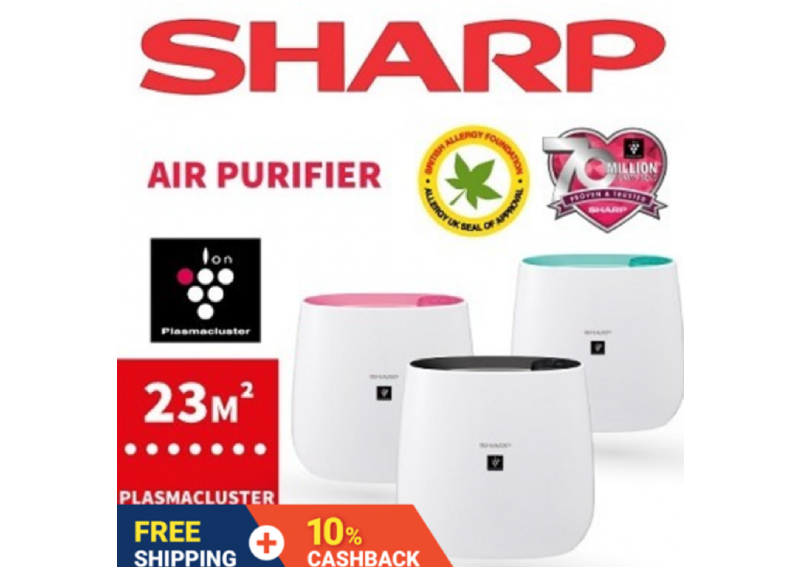 PHOTO: Shopee
If you're looking for an air purifier specifically for your own room, this SHARP FP-J30E is the way to go.
It's user-friendly, it's simple and it also has low power consumption. What's more, it operates quietly, allowing you to have a goodnight's sleep all while the air quality in the room improves. 
There's also a timer function and filter replacement function, allowing you to fully customise your air purification system. On top of all these functions, it also has a haze function, keeping the air clean and collecting the haze particles. 
Best for the living room/wide space: Philips Air Cleaner 2000 Series - AC2887/30, 
$559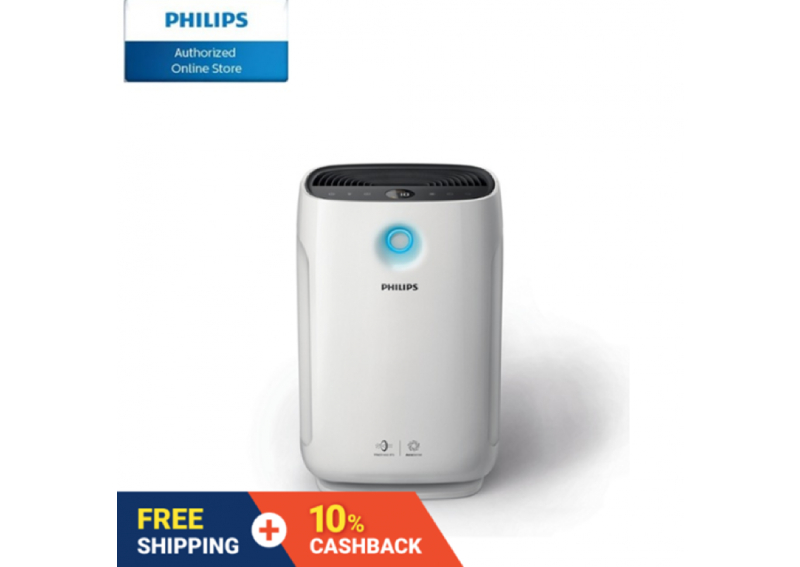 PHOTO: Shopee
Supporting up to 79 metre square room size, this air purifier is one that's perfect for a living room or any large space in your home.
On top of its ability to purify air of a large space, it also has many functions that'll allow you to customise to your preferences. 
Smart light control, sleep modes, allergen mode, bacteria and virus mode – these are just some of the many functions that you'll have access to with this air purifier. 
Best for your personal desk/car: Rock AutoBot Car/Home Air Purifier ABF001,
 $109.90
PHOTO: Shopee
The compact size of this air purifier will fit snugly into your car and even in the corner of your desk. But the size of this air purifier isn't the only feature that's noteworthy.
This air purifier also has high efficiency purification, only taking about 4 minutes to purify the air in a car. 
It also has a silent mode, allowing you to drive or work with peace and quiet.
On top of that, this air purifier also has LED lights to indicate the air quality of the area – so you'll be able to understand with just a simple glance. No distractions while driving or working. 
Overall best air purifier: Philips Air Purifier Series 800 AC0820, 
$339
PHOTO: Shopee
If there were to be an MVP (most valuable player) award for air purifiers, this one would be just that. It can purify the air for a room size up to 49 metre square, and it has a high energy efficiency rate. 
Not only that, but it also removes 99.5 per cent of particles as small as 0.003um, all while staying quiet at 35-61 dB(A).
There's also light controls, different modes and it even provides air quality feedback, so you'll clearly know the air quality status of the room. 
Truly an all-in-one air purifier.