Getting fit doesn't have to cost a bomb
Have you been putting off doing certain exercises because you didn't have the tools? Our compilation of great fitness buys from Daiso - including yoga block and resistance bands - will come in handy. You wouldn't believe they cost just $2 each!
Hand grippers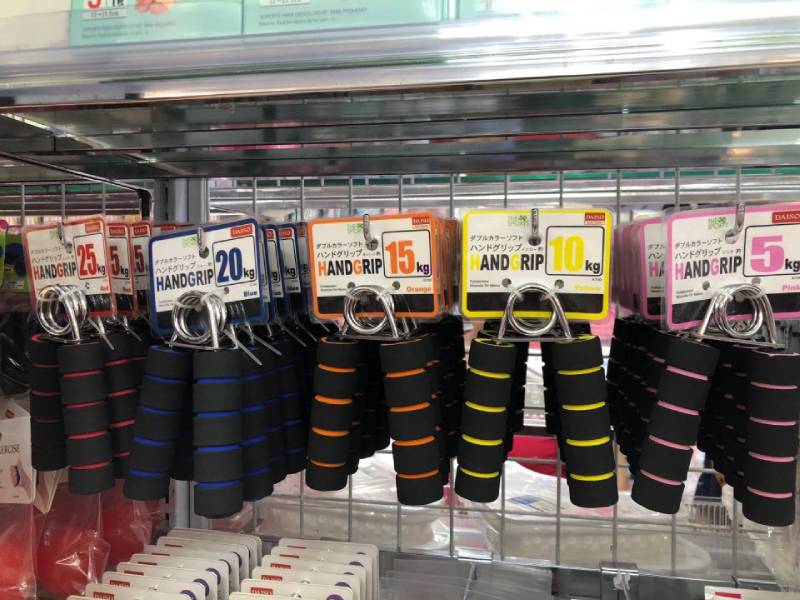 Working with hand grips will help build forearm muscles, and increase hand strength and dexterity. Although we don't immediately think of it, grip strength is required in many areas of daily life - for example, when lifting an object or when opening a bottle.
Daiso has a good range of hand grippers that come in different colours, demarcating resistance levels of 5kg, 10kg, 15kg, 20kg and 25kg.
Water bottle weights
These dumbbells, which come in different sizes, get heavy only after you put water in. Twist open the cap at one end, as you would a water bottle, and fill them up before use. When fully filled, they weigh between 0.5kg and 1.6kg.
You can also opt to increase the weight by filling them with other materials like sand. These weights, made with lightweight plastic in a variety of colours, are also ideal for when you travel and do not have access to fitness facilities.
Yoga block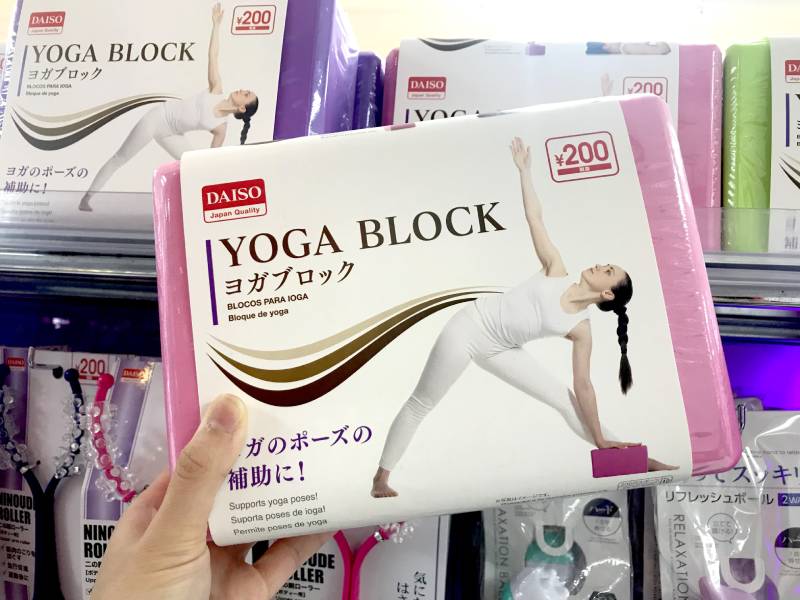 Whether you're a beginner or a seasoned yogi, these foam blocks are useful in many ways. Place them between the knees in a bridge pose to work your inner thigh muscles, or improve balance in a triangle pose by placing your fingertips on the block. It comes in pink, blue and purple.
Resistance band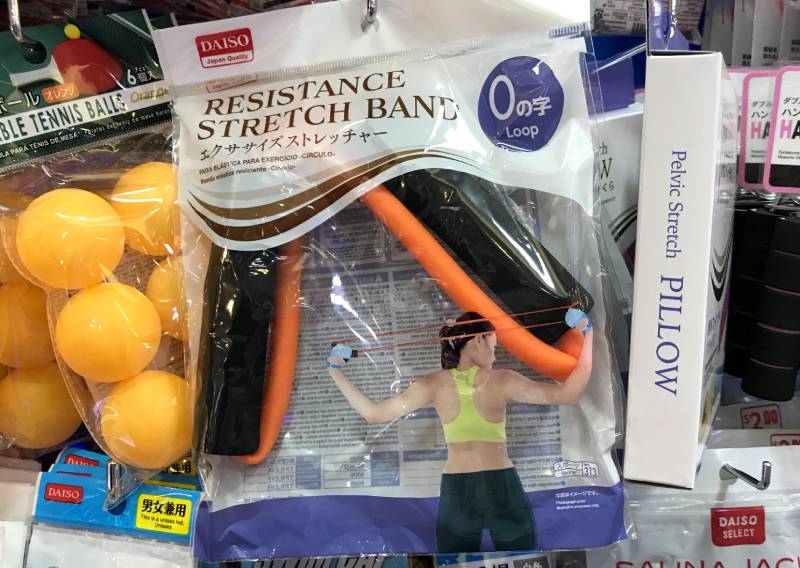 This portable fitness tool takes your strength training exercises up a notch, while keeping it low-impact and easy on the joints. If you're stuck indoors, whip out the resistance band and do these exercises to tone your arms, abs and thighs.
Wrist band with zipper pocket
If the jingling and jangling of keys in your pocket drives you nuts on your runs, this wristband will be a lifesaver. Besides using it to wipe off your perspiration, it also comes with a pocket to conveniently store your coins and keys.
First aid kit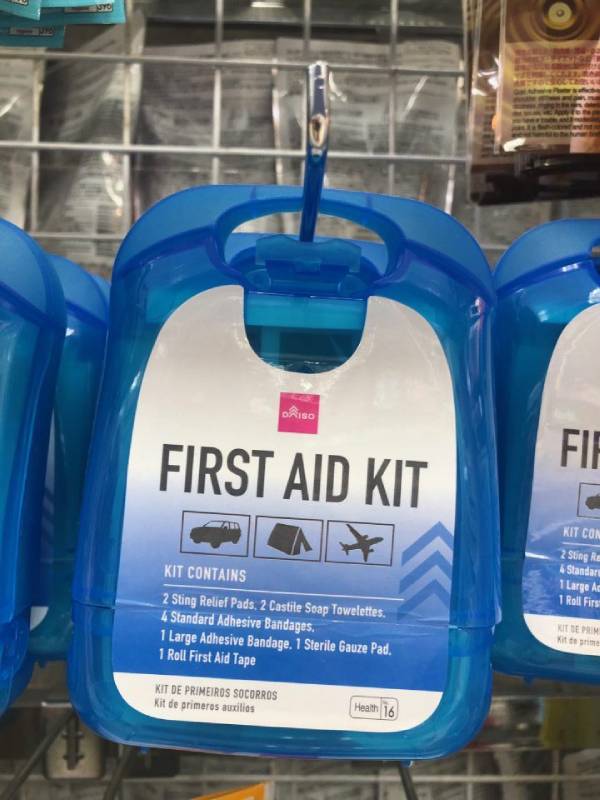 This isn't a workout tool, but a first aid kit is definitely good to have for when you go out on longer fitness pursuits, such as endurance runs or a hike in the nature reserve.
This one from Daiso has a streamlined design and is light enough to slip into a small backpack or pouch, yet contains the necessities for you to help yourself while waiting for - or heading to get - medical help.
Jump rope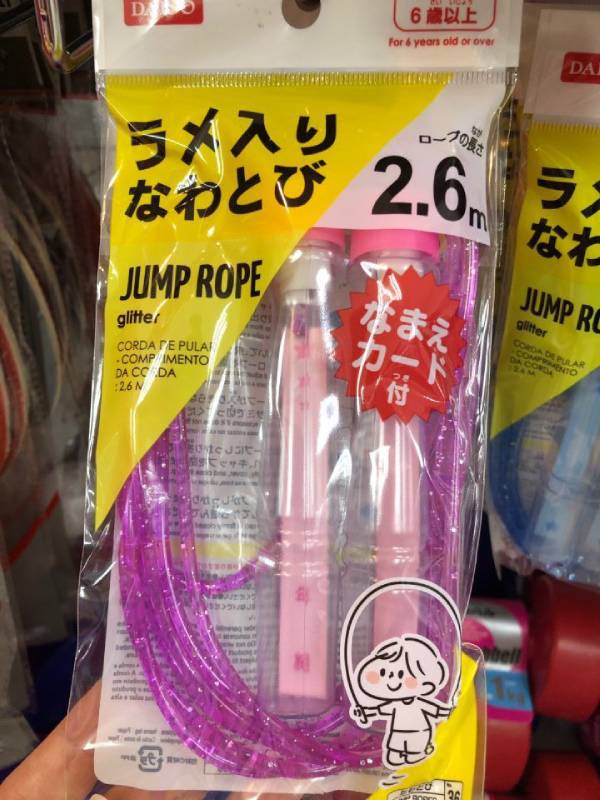 Among many other benefits, skipping helps improve cardiovascular health and burns loads of calories in a short amount of time. The glittery jump rope - available in pink and blue - is a decent 2.6m in length, making it suitable for even tall people.
Whistle with ID card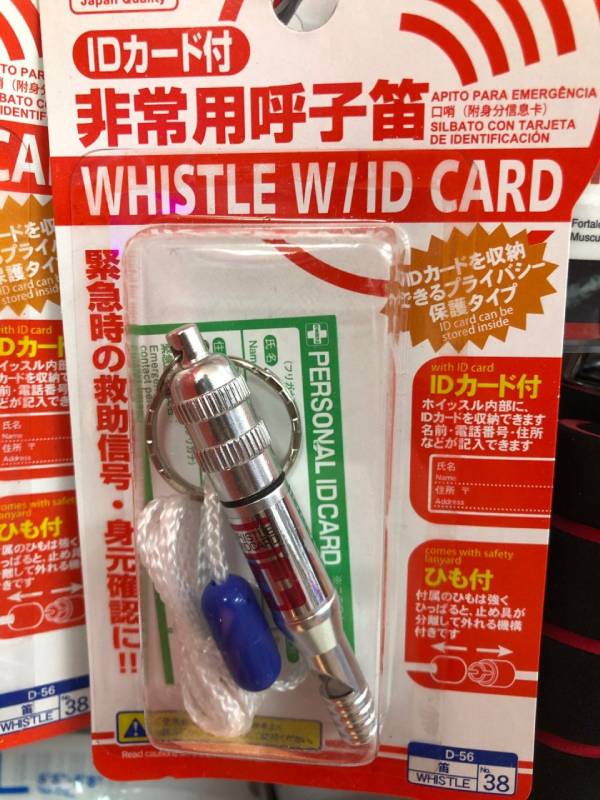 Stay safe while out on your runs, walks and other outdoor activities - carry a lightweight whistle that comes with a handy ID card. It's important to note down not only an emergency contact person and a corresponding number but also, your allergies or important medical history.
Foot sole roller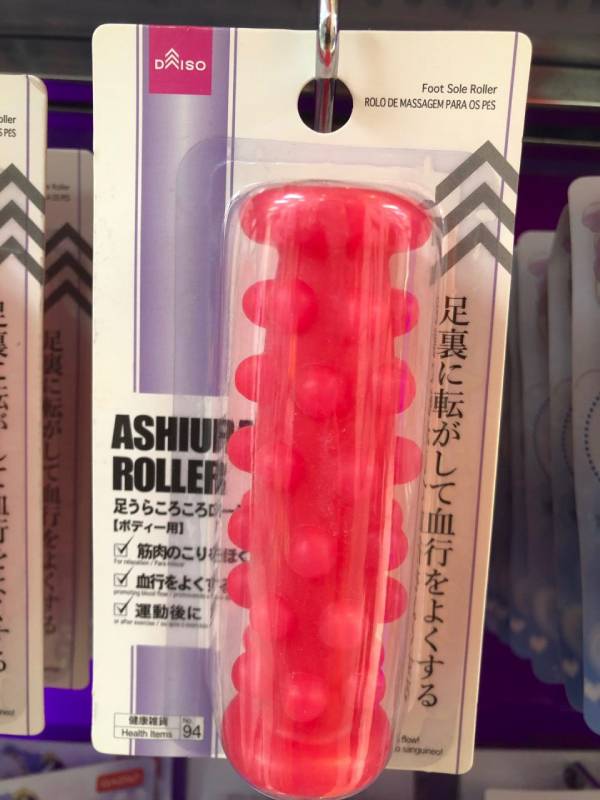 When it comes to being fit and maintaining a healthy lifestyle, what you do in recovery mode is just as important as what you do when you work out. Rolling is now seen as an integral part of a fitness regime as it helps muscles recover faster.
Don't forget the soles of your feet - use this portable roller that you can easily slip into your gym or shoe bag.
This article was first published in Shape.