An evening meal is an opportunity to put technology aside, sit down with each other and talk over the day. It is a daily escape, chance for reflection and opportunity to laugh away the tensions of the working day.
At special events like Chinese New Year, how you set your table is more important than ever, adding to the enjoyment of the meal and offering the perfect set up for a genuine celebration. 
From fancy dinnerware to blinged out runners and shiny metallic vases, here are eight way you can make your dining table more exciting this Chinese New Year.
1. INS Nordic ceramic vases, $18.81
This golden vase catches the eye instantly when guests walk into your home. Not only is it great for being at the centre of the table during your delicious Chinese New Year's dinner, but you can use it throughout the house to create a design moment.
2. To Be Calm Embrace Lavender & Neroli soy candle, $80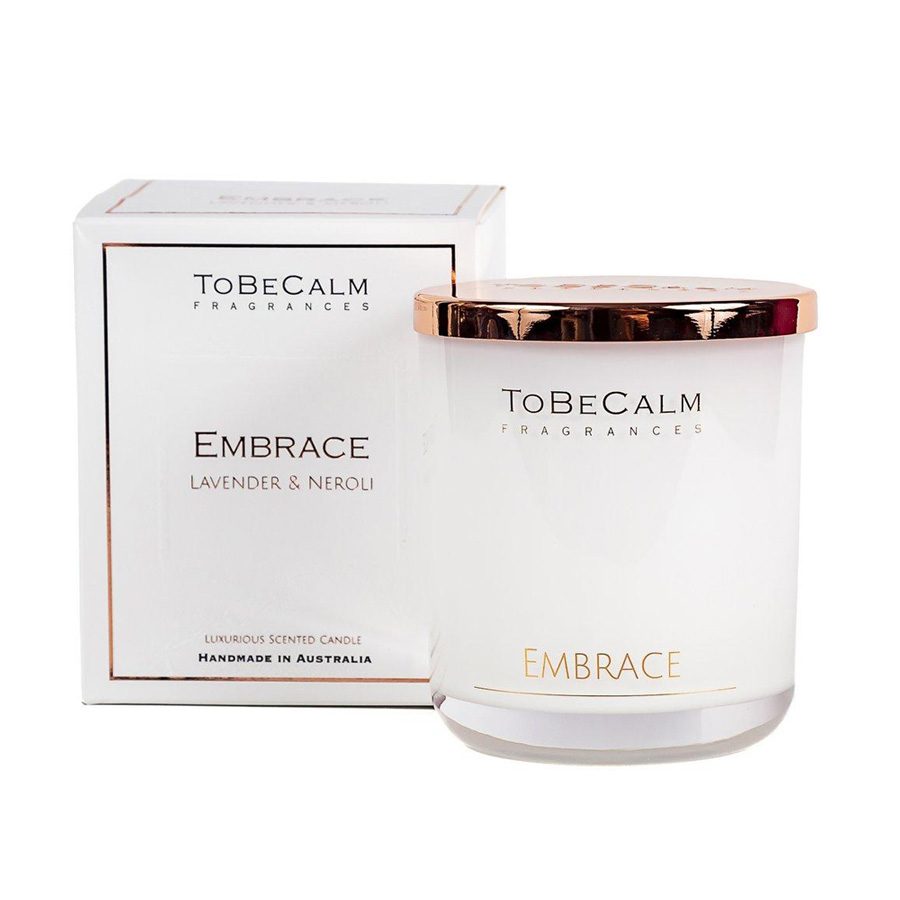 To Be Calm Embrace Lavender & Neroli luxurious scented candles are hand-poured in Australia. The fragrance consists of top notes of lavender, citrus peel, and elderberry, middle notes of cumin and neroli petals, and undertones of white jasmine, ylang-ylang, and tuberose.
With a burn time of 80 hours, it is made up of toxic-free coconut and soy wax. With this beauty burning your home will carry a warm, peaceful ambience for a long time, making it perfect to start right before you invite guests over. 
3. Banfang European black side cutlery set, $99.75
At 66 per cent off, it's impossible to say no to this luxurious dining set. Perfect for couples who enjoy the pleasures of cooking fancy foods and then posting their enviable creations (and crockery) on their Instagram stories. The elegant black border adds real class to this set.
4. Typo midi shaped planter, $19.99
Planters can make for a great space conscious centrepiece for your dining table. It's a way to add further detailing, without distracting from the rest of the table.
That said you can also create your own miniature forest, spreading them dotting them around your room with different plants like succulents and spider plants, to bring a natural feel to your room. This neutral-toned striped planter lends itself well to small and easy to grow plants.
5. Yankee candle large jar candles, $42
With 110-150 hours of burn time, a Yankee candle is one of the most popular go-tos on the market because they smell incredible and last a long time.
Whether you want a lavender scent to bring the evening to an end or a refreshing white tea scent to freshen things up, a candle is a perfect way of introducing a new feel to your environment.
6. Electroplated gold ceramic vases , $8.70 each
These abstract textured ceramic vases help to add individualism to your room design. The gold colouring fits Chinese New Year celebrations and will act as a perfect canvas for whichever flower arrangements you decide on for dressing your dining table.
7. Nordic modern table runner, $14.85
This design combines the traditional colours of Chinese New Year with a refreshing Nordic finish. Designed with fluffy tasselled ends, the runner will help lift your dining table and add a festive air to proceedings.
Crafted from high-quality materials, the runner is also practical as it is washable, so you can easily rid yourself of any stains.
8. Typo decorative daily mug, $8.99
Wind down after supper with a nice warm mug of green tea. Not only does it treat your digestive system and taste delicious, but it also prevents you from feeling bloated.
While having a matching set of cups and mugs is common, many newer households are opting to mix and match their sets or individual mugs for a bit of a quirk. Typo has various designs to pick from including floral patterns, checkered designs and mugs with funny quotes.
This article was first published in Home & Decor.