To celebrate the firm's 3rd anniversary, Cupra has unveiled its ferocious Formentor VZ5. This crossover utility vehicle is powered by a 2.5-litre TSI five-cylinder engine delivering 385bhp, with only 7,000 units up for grabs.
At first glance, the new Formentor VZ5 carries a bold design both inside and out. It gets a newly designed sporty front bumper, a new exclusive VZ5 logo at the rear, and diagonal quad copper tailpipes. These are paired in a limited-edition colour, Tayga Grey.
Cupra has also fitted it with carbon fibre and copper elements at the wheels, badges and front splitters. All of which brings out a certain sportiness.
For the interior, the driver gets a multi-functional CUPRA steering wheel, and Cupra's latest CUPBucket seats, which is also enjoyed by the front passenger.
It also sports a 12" infotainment display occupying the centre console, allowing wireless connectivity for Android Auto and Apple CarPlay.
While safety is a concern, the Cupra infotainment system can be controlled by voice recognition; it helps the driver stay focused while on the road. It also includes Predictive Adaptive Cruise Control (ACC), Travel Assist, Side and Exit Assist and Emergency Assist.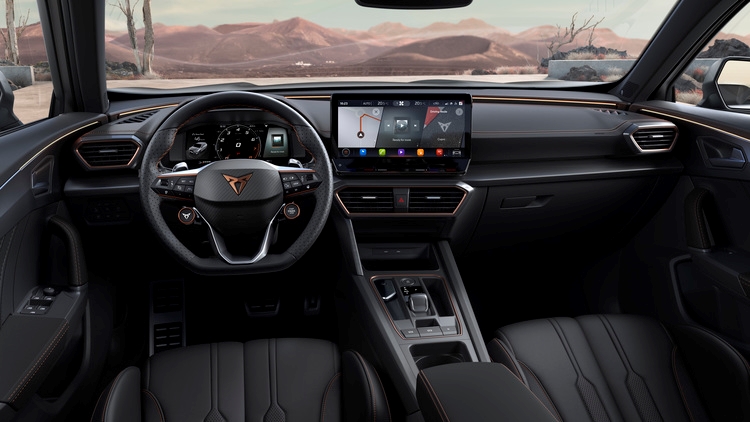 For the drive, its power is definitely potent The Formentor VZ5 engine is powered through a quick-shifting seven-speed DSG dual-clutch transmission and is capable of completing a century sprint in a respectable 4.2 seconds. It can achieve a top speed of 250km/h.
For the Formentor e-HYBRID variant, which was already unveiled last week, it will be powered by a 1.4-litre petrol engine paired to an 85kw electric motor, taking the acceleration to 100km/h in 7.8 seconds.
Cupra promises its customers that the Formentor will offer an exhilarating dynamic ride.
Cupra Singapore has already dropped some hints by teasing details of the e-HYBRID variant that is expected to go for a mass production run. But will the Formento VZ5 variant be making landfall in Singapore? Well, it still remains a clue.
This article was first published in Motorist.