Here's how you can KonMari your closet effectively and efficiently
PUBLISHED ON
October 12, 2019 6:00 AM
By
joy fang
The Marie Kondo approach, otherwise known as the KonMari Method, has been talked about to death, ever since the organising expert's Netflix show hit the streaming site.
If you haven't jumped onto the bandwagon yet (where have you been?!), we suggest you do so, pronto.
A messy closet equals a messy life, and we have enough to worry about already without the irritation and frustration of having to hunt for your favourite top when it's nowhere to be found.
Declutter your wardrobe and reclaim your life by getting some of these organisational life-savers that will make opening your closet door a joy every day.
1. LADDER CLOTHES HANGER FROM STYLE DEGREE, $13.90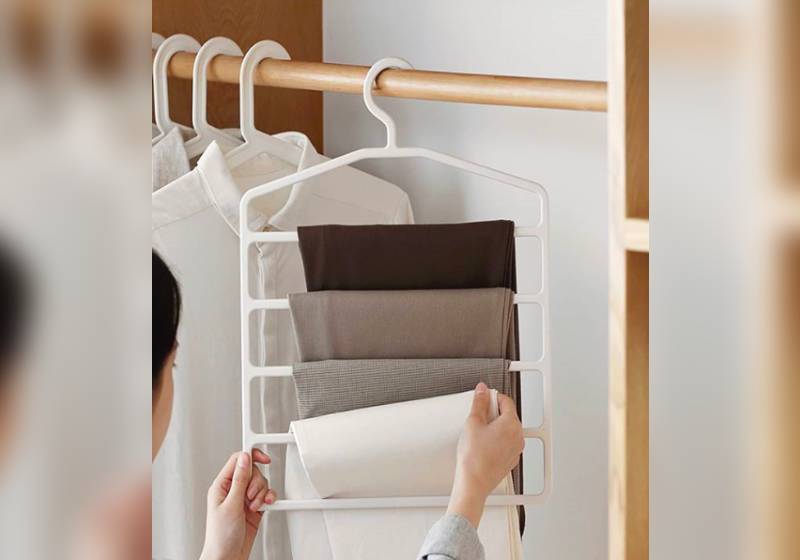 This handy multi-layer hanger allows you to hang five jeans and pants all at once without taking up precious extra closet space.
Not only does it keep your bottoms wrinkle-free, it also allows for easy reach.
Say goodbye to having to dig for your pants!
2. EASY REACH CLOTHES ORGANISER FROM STYLE DEGREE, $13.90 FOR MEDIUM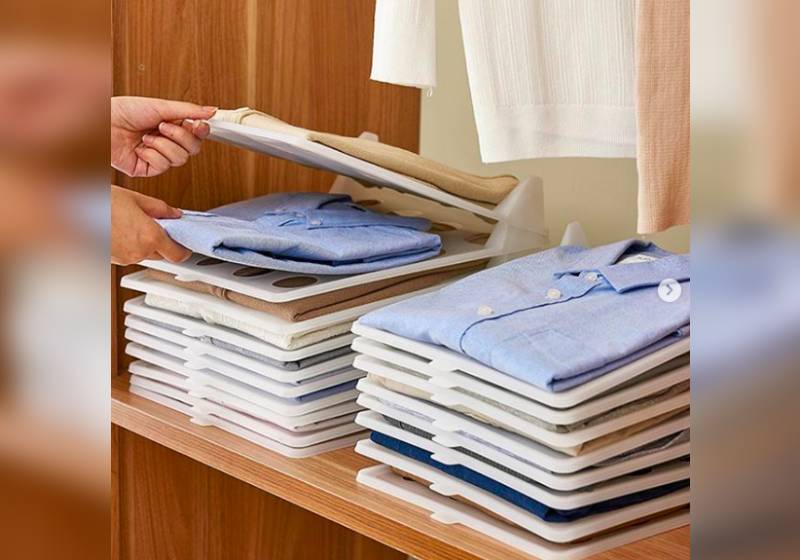 Raise your hand if you have felt the pain of trying to retrieve a particular shirt from right under the pile of neatly stacked pieces.
Cue tumbling and ensuing mess.
Say no more. This contraption is absolutely ingenious - it allows you to place carefully folded pieces into each layer, which you can lift and retrieve in a fuss-free manner with an easy-to-grasp tab. How wonderful.
3. STORSTABBE HANGING STORAGE FROM IKEA SINGAPORE, $24.90
Consider this a mini wardrobe within your wardrobe. With seven compartments measuring 30cm by 30cm, it's a nifty addition that you can attach to your clothes rack, and can house your scarves and sweaters, or even your socks and hats.
We love the side pockets that can be used for accessories such as shades, belts, gloves and mini pouches. A useful all-in-one.
4. RAGGISAR BASKET FROM IKEA SINGAPORE, $7.90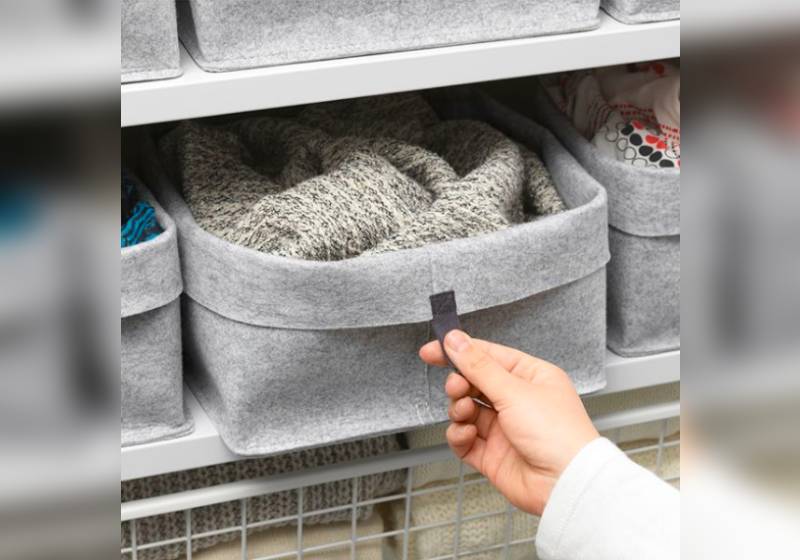 Eschew the typical plastic storage boxes and go for these from IKEA instead.
Good for anything from bags to shoes to sweaters, we love that they come in a grey felt fabric that gives them a luxe feel.
Best of all, you get to decide the height of the basket by folding the edges - which also make for a handy lip when you're pulling out the basket.
Nice one, IKEA.
5. HAYLEY WARDROBE STORAGE CASE IN WHITE FROM HIPVAN $16.90
[[nid:463221]]
Give your delicates a nice home by compartmentalising them in this case.
Besides your bras and undies, it can also contain ties, socks and silk scarves.
With this, you'd no longer be hunting for a missing sock.
Furthermore, it has a velcro closure lid which can keep unwanted dust at bay.
6. HANGING COPPER PENDANT TRIANGLES FROM UMBRA, $29.90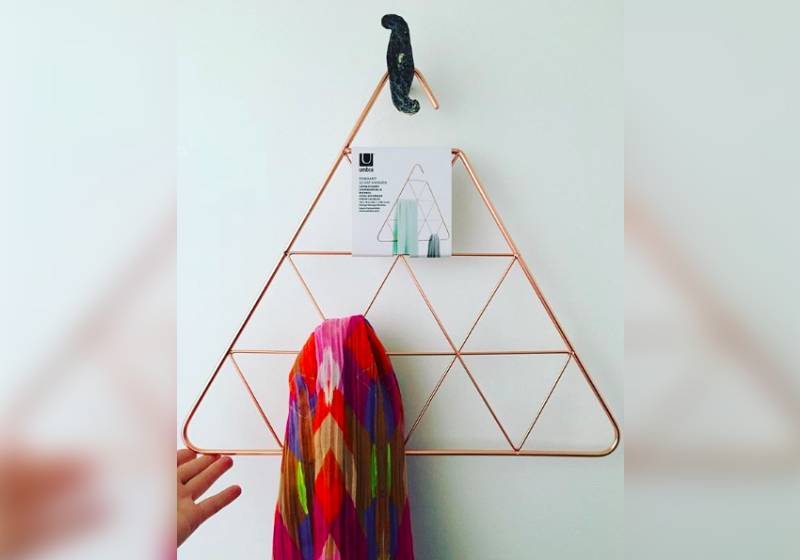 From necklaces to shades to scarves, belts and watches, this all-purpose organiser is a sophisticated way to keep all your little things in order.
We love the geometric shape, slim body and copper tone, which will make your closet look instantly Instagram-worthy.
7. ROSE GOLD STORAGE BASKET FROM SHOPEE, $9.40
Say no to plastic baskets that look like they came from the market.
This pretty basket can contain your t-shirts, linens and more, and at under $10, is simply a steal!
The metal wiring is thick and sturdy, so it can house heavy items like toiletries and books as well.
Also, it sports gaps at its side so you can easily pull it out of your cupboard.
8. LADIES' SHOE BOX WITH RETRACTABLE LID (PACK OF FOUR) FROM HOUZE, $32.90
Are your shoes tossed haphazardly near your door, or buried at the bottom of your closet?
[[nid:435742]]
Sort them out by getting these stackable clear shoe boxes that not only house them safely, but also allow you to quickly spot which pair you want to slip into for the day.
The lid is retractable, which makes for easy retrieval.
With a height of 14cm, it fits most sneakers and heels, although you'd have to find another home for your ankle boots.
9. HANGING HANDBAG STORAGE ORGANISER FROM LAZADA, $7.92
Bags are generally quite bulky and take up a lot of room on your shelves. S
tore them efficiently and keep them in a pristine condition at the same time by slotting them in this six-pocket organiser that keeps dust away.
With a transparent film, it makes identifying your bags so much easier.
Hang this in your cupboard or at the back of the door, and fold it when it's not in use.
10. STACKABLE BAC BAC BOX (RECTANGULAR) FROM MUJI, VARIOUS SIZES, $26 to $69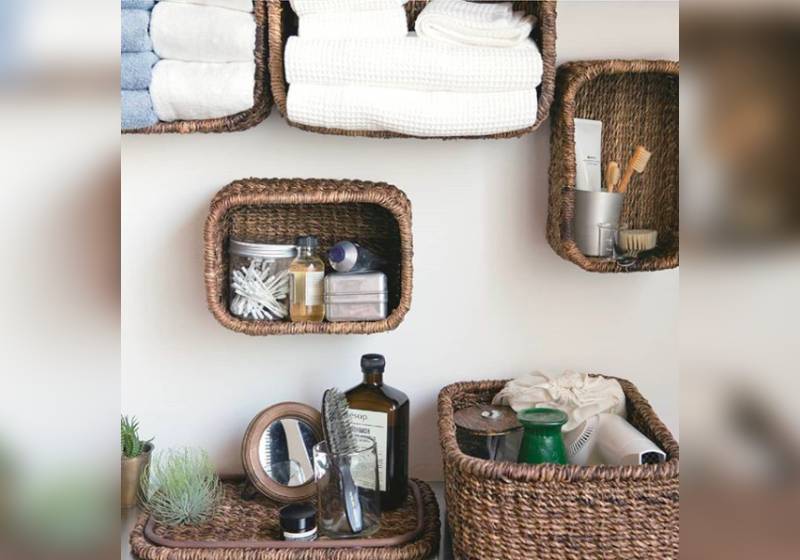 Straw baskets are another way to keep all your knick knacks nicely hidden away while looking aesthetically pleasing.
Muji's Bac Bac boxes (lids are sold separately, are natural products made from the Abacá plant which is native in Philippines, and is prettily woven and very sturdy.
Stack the same sizes on top of each other for a holistic feel, or play around with different sizes for something a little more eclectic.
This article was first published in Her World Online.