House tour: A zen Japanese ryokan-like condo apartment in Sengkang
Arifin and Dyana Seah were browsing through Home & Decor when they saw a Japanese-inspired home by Sync Interior. As a fan of Japanese culture, in particular the history of the Samurai era, Arifin knew that this designer could fulfil his dreams of a ryokan-like home.
The thirty-something couple live in their 1,249 sq ft three-bedroom condominium apartment with their two daughters aged two and five, and a helper, which means functionality was also a concern.
"When I received Arifin's brief, and saw the layout of his apartment, I knew that we needed to create a more spacious atmosphere. The first thing I did was removed the partitions and wardrobe from the first bedroom."
"Taking its place is a tatami room with shoji screen doors (the shoji paper has been sandwiched between two acrylic panels to protect it against tears and spills); it not only is ideal for a Japanese-inspired home, it could also be used for storage, to aid ventilation, and bring light into the rest of the home," shares Eric Chua of Sync Interior.
It also has a customised tv console and storage platform. Arifin spent $3,000, on top of the renovation fee, for the tatami mat and shoji paper.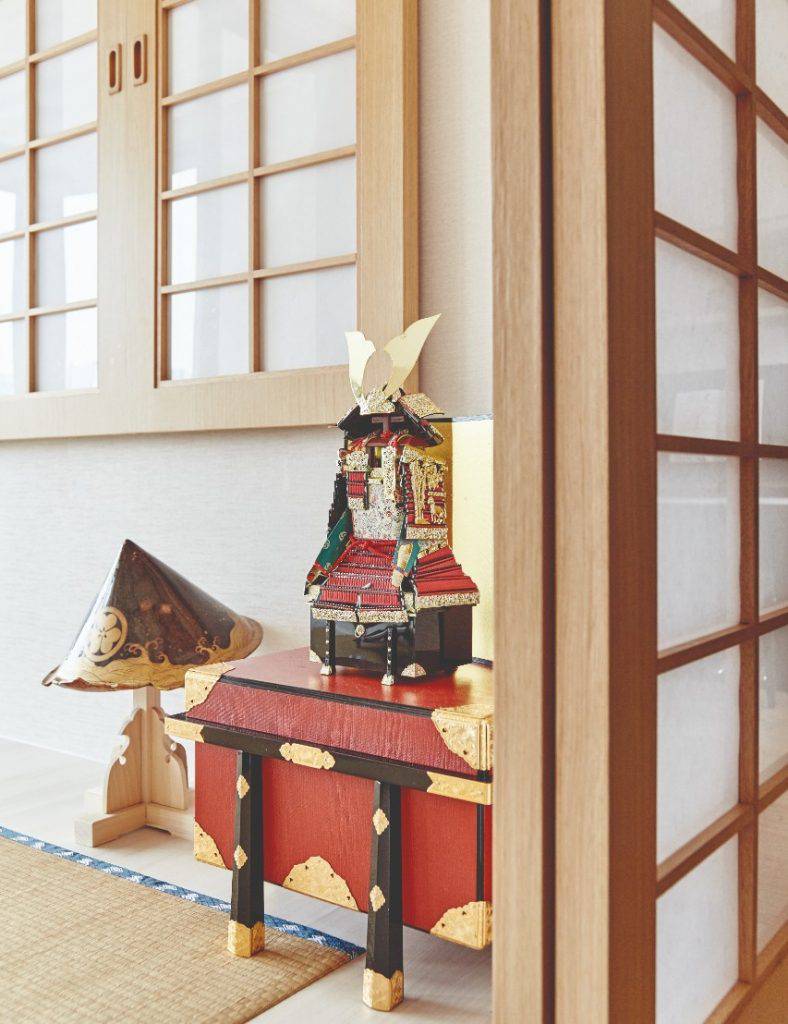 Some of Arifin's collections includes books, scrolls, screens and even samurai helmets.
Displayed is an Edo period black-and-gold Jingasa, a helmet worn by samurais, as well as a red box which contains a helmet (kabuto) made by Masahiro Morisaki, a craftsman who was designated a "Living National Treasure" in Japan.
"I like the beauty in simplicity; a minimalist and Japanese design offers a tranquillity that is suitable for a family home," he shares.
Eric, the designer, decided on light-hued finishes, wooden furniture and decor as well built-ins with rounded and kid-friendly edges for the home. His sofa set is from Hommage.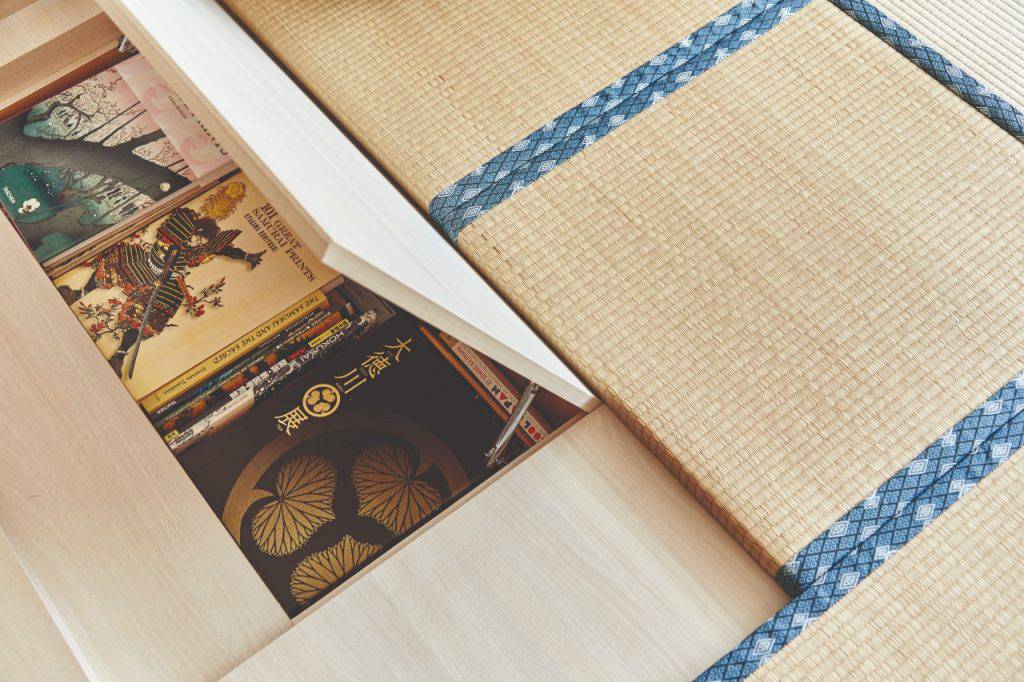 Arifin's interest in all things Japanese started in 2009, when he enrolled in a Japanese swordsmanship course. Reading more on Samurai history made him appreciate Japanese design better.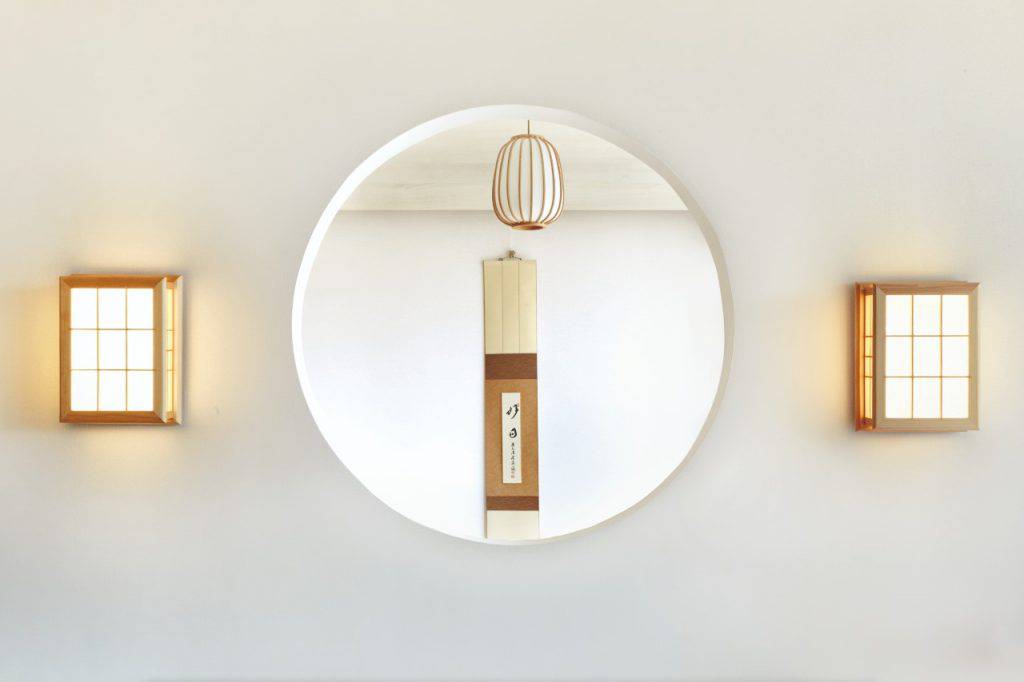 The circular window is commonly seen in temples and tea houses in Kyoto. A circle (Enso) in Zen Buddhism also symbolises enlightenment.
From the living room, this feature highlights Arifin's scrolls, which he changes regularly.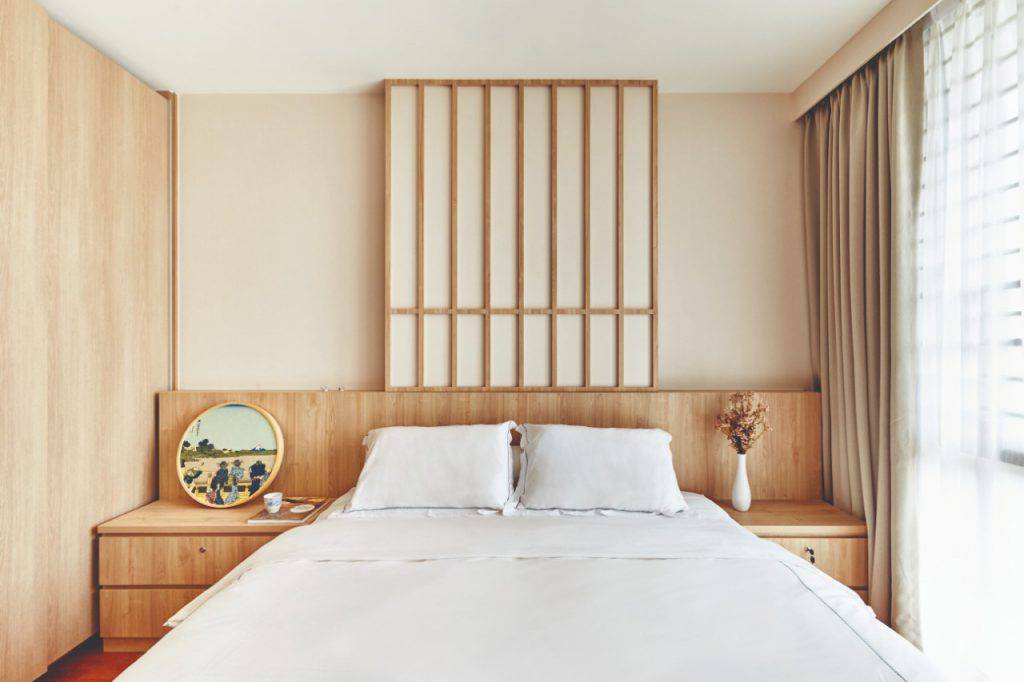 Eric created a similar Japanese-inspired ambience in the bedroom (the shinshitsu in Japanese).
Here, he customised a wooden bed frame as well as a screen-like headboard. Light wood finishes were chosen to exude an airy and peaceful atmosphere.
Part of the $60,000 renovation includes a customised TV console which features a space for the family's piano and knick knacks, as well as storage underneath the tatami mats.
This article was first published in Home & Decor.