Sometimes we do get pesky guests that barge into our homes uninvited and irritate everyone. I'm referring to mosquitoes-the most hated bug in Singapore. Besides annoying people with itchy bites, they also carry the risk of infecting victims with dengue fever and malaria.
In homes with young children and pets, it may not be very child-friendly or pet-friendly to use chemical loaded insecticides. So read on for some earth-friendly and natural ways to boot mosquitoes out of your homes.
REGULARLY CHECK FOR AND DRAIN STAGNANT WATER
If you have exposed gutters, flower vases with water, water trays of indoor and outdoor plants, anything that can trap and retain water, do clear them away regularly or treat the water with bleach or mosquito dunks which float on the water and release a bacteria that kill mosquitoes but safe for the environment.
FIT SCREENS THAT KEEP MOSQUITOES FROM FLYING IN THROUGH THE WINDOWS
You don't have to keep your windows closed all the time to avoid the mozzies! Enjoy fresh air while you keep the mosquitoes out. Fit your windows with screens that keep mosquitoes from flying into your house. Remember to check old screens for holes regularly and replace them when necessary.
USE YELLOW LIGHTS INSTEAD OF WHITE LIGHTS
Switch your porch lighting from bright white lights to yellow incandescent lights. Yellow lights are less likely to attract mosquitoes. If you open the windows and doors at night and you do not use screens, using yellow indoor lights can keep mosquitoes and other bugs away.
USE MOSQUITO REPELLING ESSENTIAL OILS
Essential oils of eucalyptus, citronella, tea tree and lavender are some oils that repel mosquitoes. Avoid using fruity scents as mosquitoes like them. Make a natural insect repellant with essential oil blends in a spray bottle, diffuse the oils with a vaporiser or use them with a carrier oil and rub them on your body before you turn in for the night. Do always check the oils for suitability on pets or children before using them.
If you are using a natural insect repellent, remember to reapply after every few hours as the effect wears off faster than a chemical one.
You can also burn citronella candles near the window but do be careful, as they can be fire hazards.
GROW THE RIGHT PLANTS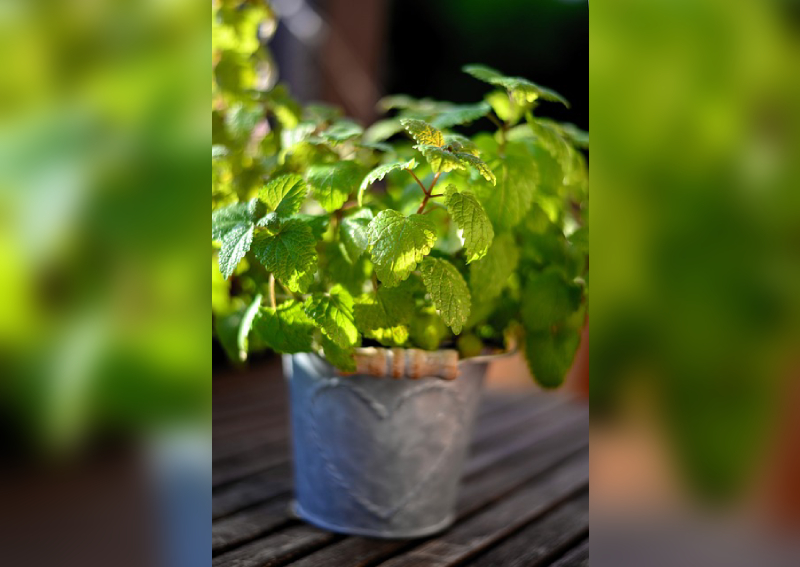 If you keep a garden outside your house or at your balcony, growing plants that repel mosquitoes helps very much. Some tropical mosquito-repelling plants that will grow well in our sunny climate includes peppermint, marigold, ageratum, citronella grass and catnip. Crush the leaves of these plants to release the aroma and leave them at the corridor, balcony, and at the window or rub them on your clothes.
Do take note that some plants like catnip are not suitable for a home with pets.
USE MOSQUITO TRAPS
A mosquito trap that uses UV or LED lights to attract mosquitoes, and then traps them inside a device can help to catch and reduce their numbers.
KEEP THE FAN ON
Mosquitoes are weak when it comes to flying and do not like going against strong air currents, so keeping the electric fan on while you sleep at night or while you lounge on your balcony chair helps to keep the mosquitoes away.
SUDDEN INCREASE IN MOZZIE ATTACK?
Do you know that there's a peak season for mosquito breeding and dengue fever? Check out this website to see if your area is a dengue cluster and what you can do to prevent catching this mosquito-borne disease.
Keep these tips in mind or bookmark this page in your browser! They will come in handy when the mozzies come attacking during a peak mosquito breeding season!
This article was first published in Cromly.