We have always been taught that the best way to banish dry, itchy skin is to moisturise. Moisturising keeps skin supple, smooth and minimises signs of ageing like wrinkles and fine lines.
That said, there are other skincare tips and products that you can incorporate in your beauty routine to get glowing, hydrated mien. Because yes, it takes more than moisturiser to take care of dry, crepe-y skin.
1. Before your moisturiser, apply a thirst-quenching serum
If you have dry, parched skin, consider incorporating a serum in your skincare routine. Serums typically come in a gel or liquid form and are better able to penetrate skin due to their small molecular composition.
Give thirsty skin a mega boost of moisture with a serum containing hydrating ingredients like hyaluronic acid. Apply a drop or two of serum to your face after cleansing and toning, but before moisturiser and sunscreen.
2. Supercharge efficacy of your moisturiser with a skin booster
Think of a skin booster as the double shot to your espresso latte. A skin booster usually contains a high concentration of potent ingredients to target a specific skin concern. These boosters can be used alone or mixed with your daily moisturiser to make the product work harder for you.
3. Layer nourishing oils over your moisturiser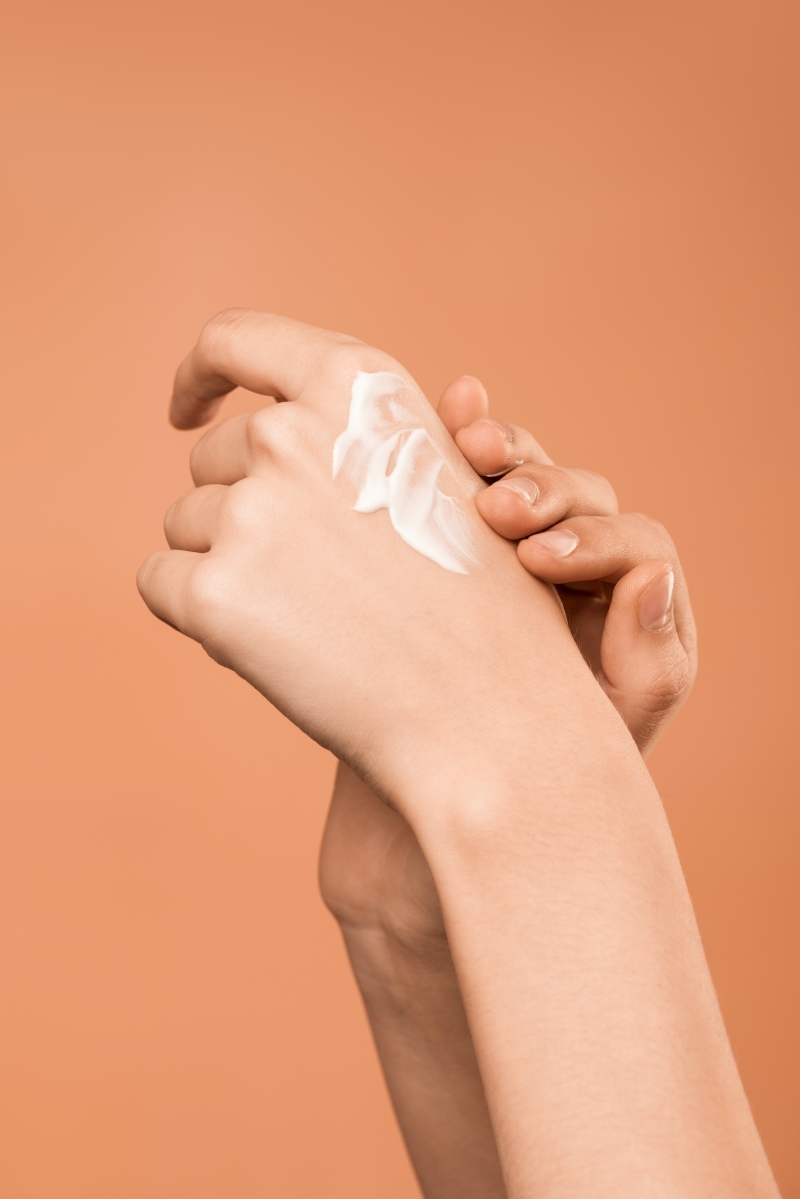 Perhaps one of the most overlooked steps in combating dry skin is to layer facial oil over moisturiser. After your moisturiser, follow up with a facial oil of choice for a double dose of moisture. For maximum glow, mix three to five drops of oil in your moisturiser and smooth it over your face and neck. 
It's important to note that not all oils are created equal. Some oils are more astringent than others, so you want to look for an oil that is rich in fatty acids such as oleic acid to condition skin, lock in moisture and prevent irritation caused by dryness. Examples include almond oil and marula oil.
4. Lightly exfoliate your skin
A build-up of dead skin cells can inhibit skin's ability to absorb products like moisturiser. Opt for an exfoliating product formulated with glycolic or lactic acid to gently slough off dead skin.
Alternatively, if your skin is more sensitive, skip the exfoliator and gently whisk away dead skin cells with a wet washcloth or damp textured cotton round. Now that skin is lightly buffed, hydrators can penetrate skin and really do their job.
5. Spritz on a refreshing face mist to keep skin hydrated all day
A face mist is a hardworking beauty essential that fights dryness, revives dull complexion and rejuvenates tired skin.
If you have dry or dehydrated skin, look for mists with moisture boosting and skin plumping ingredients such as hyaluronic acid or squalene to lock in moisture and repair the damaged skin barrier. Pro tip: always follow up with an oil-based moisturiser or serum over the mist to seal in the moisture.
This article was first published in Her World Online.