Crash Landing on You may be over, but the hype over the popular K-drama isn't about to fizzle out yet. Apart from the undying romance between Ri Jeong-hyuk (played by Hyun Bin) and Yoon Se-ri (played by Son Ye-Jin) that left us swooning majorly, the outfits worn by Son Ye-Jin is another thing that left a huge impression.
Being the strong lady and heiress that Se-ri is, her designer wardrobe is filled with power suits, elegantly-cut dresses, and softer dainty numbers. After all she owns a fashion-slash-beauty business and her style is impeccable.  
But is it possible to recreate her looks without having to splurge on a Louis Vuitton, Chanel or Gucci?
I tried to emulate her style with the help of Robinsons Spring-Summer 2020 Collection, from fashion brands such as Core, Oasis, Jigsaw, Reiss and many more. With the wide assortment of brands available, you can definitely find something curated for you to shine like a star too!
And to help you look the part and feel like a million dollars without spending a bomb, there is also a 20 per cent off regular-priced items on selected fashion brands from now until Sunday, March 15.
Don't worry, there aren't any spoilers ahead, so scroll on to get inspiration for your wardrobe update.  
We'll start with a look that's seen in the last episode as it is still fresh in our head — when Se-ri turned up in a statement-making floral dress while in Switzerland.
To recreate the look, I got a floral tea dress ($319) with a low neckline from Jigsaw, which is perfect for a chi-chi afternoon tea. To soften the look, the dress is matched with a black bucket bag ($39) from Core, a Robinsons in-house brand, which can be slung on the arm casually. 
Here's a throwback to the time when Se-ri was in North Korea where she got lost in a crowded marketplace and was dressed in a pink jacket and a scarf around her neck.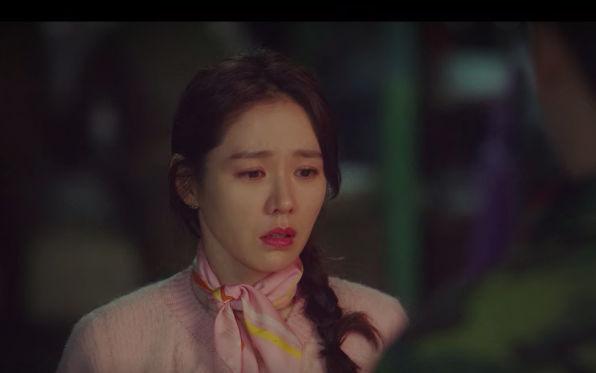 Mimicking that warm, fuzzy look, I paired a pastel pink floral scarf ($140) from Hobbs London, a white sweetheart buttoned blouse ($129) and culotte jeans ($159) from French Connection. The blush cardigan ($360) from Reiss is not only versatile, but it'll also keep you warm and snug, too. 
Despite being a girl boss, Se-ri has some girlier pieces that you'll definitely want to cop, which is great for dressier occasions. 
The midi floral dress ($139) from Oasis, an exclusive brand in Robinsons, is really flattering to wear. The tie at the back will accentuate your waistline and the tapered top and flutter sleeves make the dress a must-have in your wardrobe. 
Another dainty dress we can't take our eyes off is the classy floral layered white dress.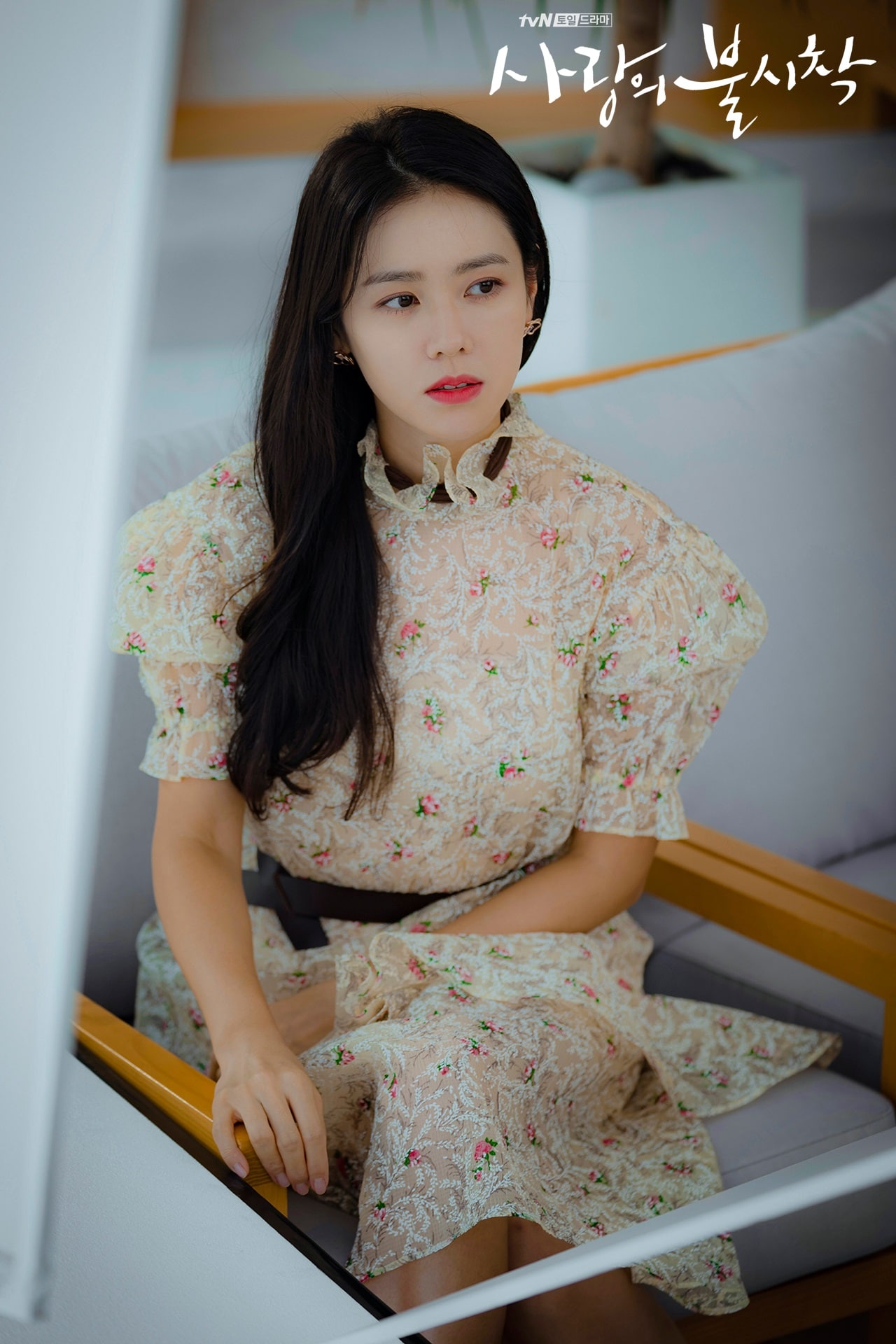 Needle & Thread's Andromeda Dress ($859) in champagne is girly and fun at the same time. Pair it with a soft clutch ($49) from Core and scallop edge pointed flats ($99) from Marble Ink, a Robinsons in-house brand, to complete the look for a sweet date.
In the show, the female stars were also seen wearing plaid blazers and jackets.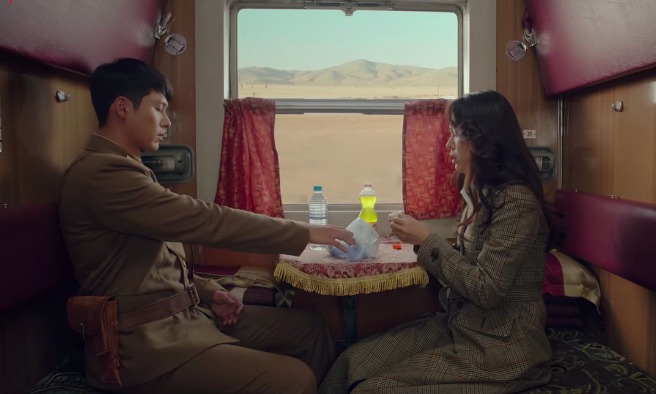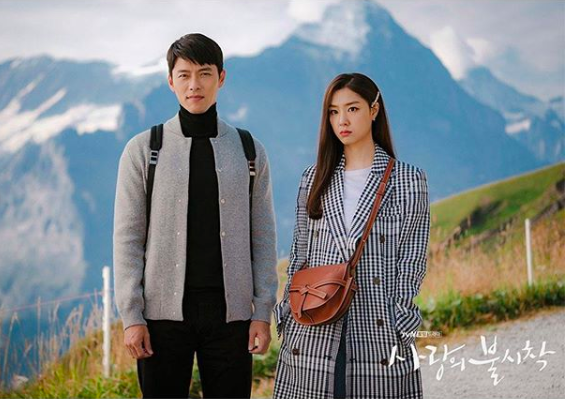 To create that look, we turned to Jigsaw for its Siena Prince of Wales Jacket ($449), paired in matching trousers ($319).
And in true Seo Dan (Jeong-hyuk's fiancee, played by Seo Ji-hye) fashion, we mashed the looks together with a printed bow blouse ($289) from Ted Baker, because she's all about abstract prints and dramatic bow collars. 
Command attention at business meetings with the camel blazer ($639), trousers ($379) and ruffle collar blouse ($429) from Tara Jarmon and add a pop of colour to your ensemble with striking red, pointed pumps from Schutz ($179).
Rock the lady boss look with a shimmery top ($255) from Hobbs London, and high-waisted black trousers ($345) from Reiss that will give you a confidence boost.
Want to dress your beau as dapper as Jeong-hyuk or fancy the checkered suits on Se-ri's brothers? Well, the boys aren't left out from Robinsons Spring-Summer 2020 collection.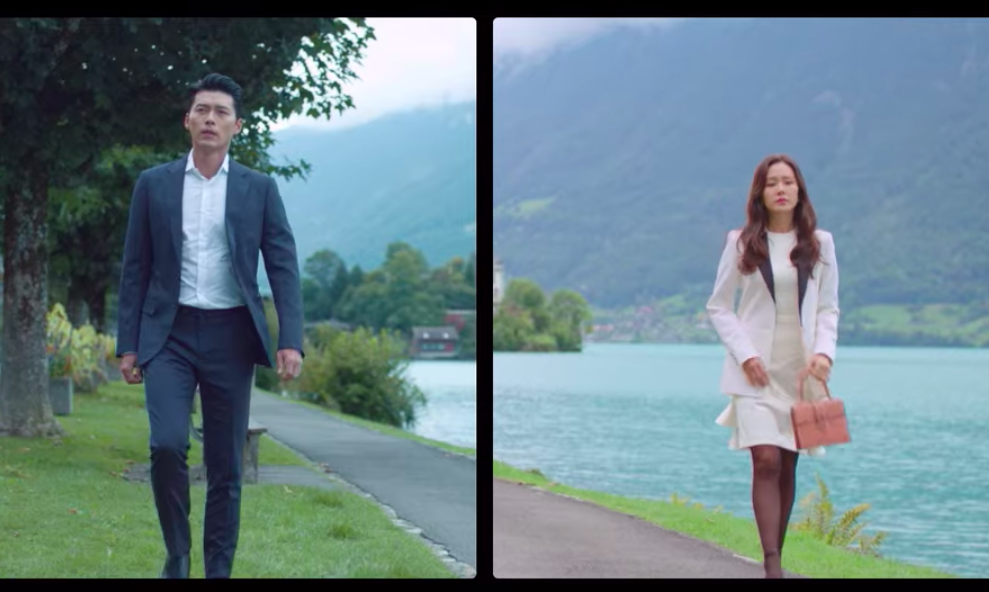 Pick monochromatic suits to mirror the styles of Jeong-hyuk, like this suit from Bertoni, a Robinsons exclusive brand; Blazer ($299 - $439) and Trousers ($129 - $179). To add texture to the look, wear a patterned tie to stand out from the crowd.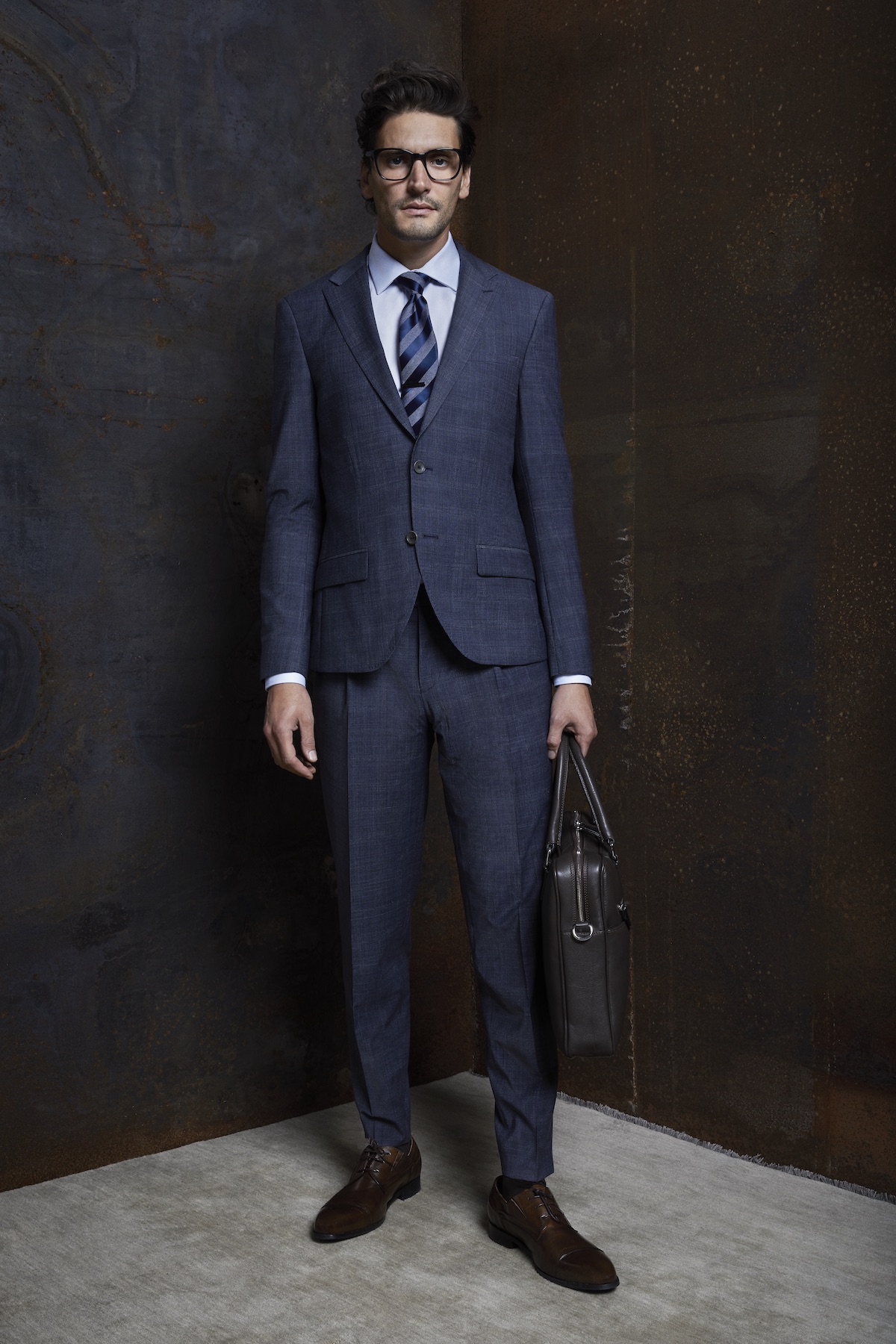 Break away from the norm in plaid suits, which are frequently sported by Se-ri's brothers in the show. While it's not an easy look to pull off, you can ease into it by opting for this Mylologan Checkered Suit from Selected Homme, a Robinsons exclusive brand; Jacket ($279) and Trousers ($139).
SPRING-SUMMER 2020 COLLECTION PROMOTION
Robinsons is a one-stop shopping heaven to shop at for the entire family, with a wide range of brands and styles to choose from, whether you're looking to dress yourself, your spouse, or your kids. 
View the entire Spring-Summer 2020 collection at Robinsons The Heeren, Robinsons Raffles City, Robinsons Jem, and enjoy 20 per cent off regular-priced items on selected fashion brands from now till Sunday, March 15 when you shop at any of the stores and online. 
This article is brought to you in partnership with Robinsons.
melissagoh@asiaone.com