This pole-dancing instructor beat breast cancer and came back feeling better than ever
It's 6.30 pm, and the dance studio with women in colourful cropped tops resembles a scene out of an aerobics workout video.
While music plays in the background, Jasmine Han twirls effortlessly around the pole as she encourages her students, who are attempting the difficult manoeuvres. She teases them about their moves, and the roomful of women bursts into laughter. Jasmine's athletic display of strength, energy and control is admirable.
One would never guess that the 41-year-old was diagnosed with breast cancer last November, and has undergone chemotherapy and a double mastectomy.
Despite the devastating news, the pole-dancing instructor and owner of Slap Dance Studio wasn't about to be defeated even though she went through an emotional roller-coaster when her illness was diagnosed, in what she now looks back on as an "inconvenience" in life.
Jasmine was determined to survive it - and live life the way she wanted. "Every time I completed a round of chemo, I threw a small party at the studio with my friends," says the mother of two.
"I refuse to wallow in self-pity. "You need to look forward and have a positive mindset, just so you feel alive."
KICK-STARTING HER LIFE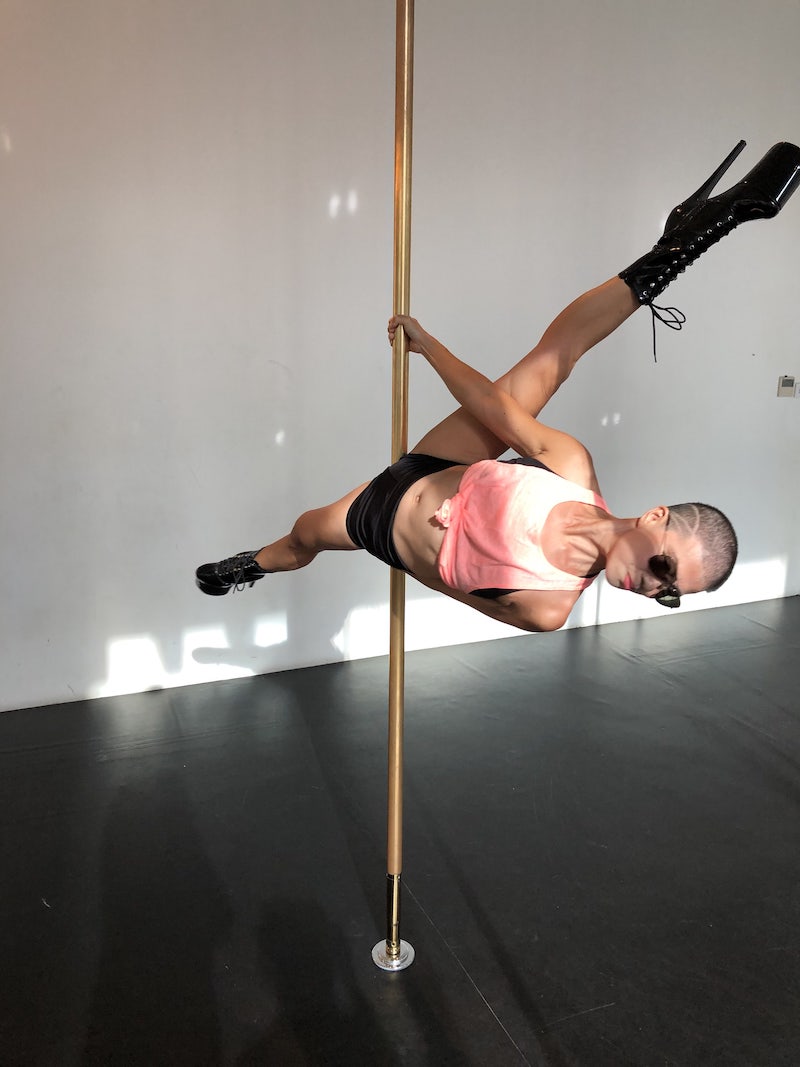 Kick-starting Her LifeAfter she went through surgery last December, Jasmine wasted no time resuming her daily routine, taking her children to school and cooking for them.
Sticking to old habits was important to her during the recovery process.
"You can't change your life too drastically, otherwise your mind can't adapt to it," she explains. "It's like cutting out sugar in a day when you've had a sweet tooth all your life. You won't be happy."
[[nid:450808]]
Jasmine did yoga and pilates a week after her surgery and sprang back into pole dancing a month after, training by herself. She returned to teaching at the studio in May after a four-month hiatus.
While on the road to recovery, Jasmine kept herself busy and even found time for some new hobbies.
"I took all the preventive medicines such as painkillers and immune system boosters even though I felt okay," she says. "But I wasn't able to sleep because of the after-effects of chemotherapy. Instead of lying around and letting wild thoughts get to me, I baked bread for my friends. I made 80kg of bread in total!" The late nights also saw her penning her thoughts in a journal.
"Writing is something I've been doing for a long time," says Jasmine, who's one of the authors of I'm Not Perfect, I'm a Mom, a book published in 2015.
"It helps me articulate my feelings. I get my kids to write in my diary, too. When I find their little notes two days later, it's like getting a warm hug, and that keeps me going."
Jasmine sees the changes in her life as positive ones, including her current preference for white wine and tea as opposed to red wine and coffee. "I can't explain it. I even have more strength in my left arm now than before," she adds.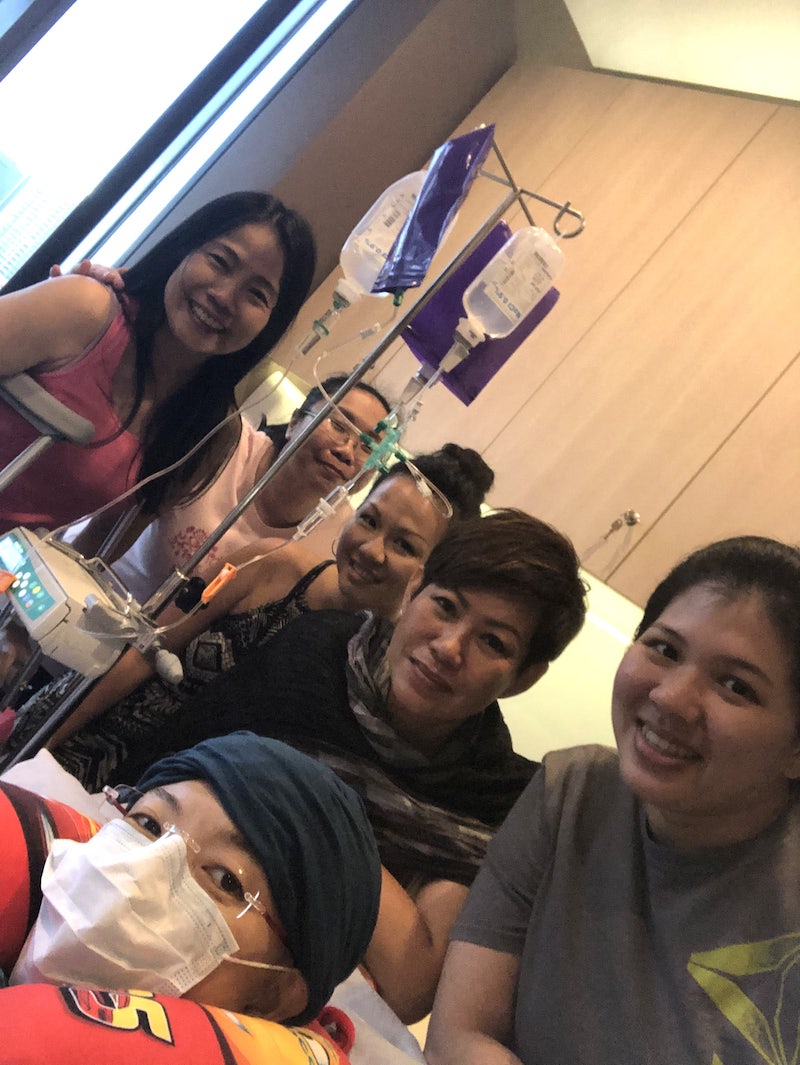 Jasmine wasn't alone during her recovery. She knew that she needed people around her to make it through the ordeal. "I reached out to two to three close friends who are all breast cancer survivors, on what to do next," she recalls.
She adds, solemnly: "The moment I discovered a lump in my breast, I expected it to be cancer. My mother and grandmother had it. (But) nothing can really prepare you for something like this, and I cried hard when I got home that very day after my diagnosis."
Jasmine kept the illness from her family, except her husband, until three days before her operation.
Her students at the dance studio stood by her, and they became a pillar of support for her.
"My friends opened their homes to me whenever I needed a good cry. They recommended psychotherapists and even offered to pick up my kids from school because I couldn't drive after surgery. The best part is, they were eager attendees of my chemo parties."
EMBRACING HER NEW LOOK AND BODY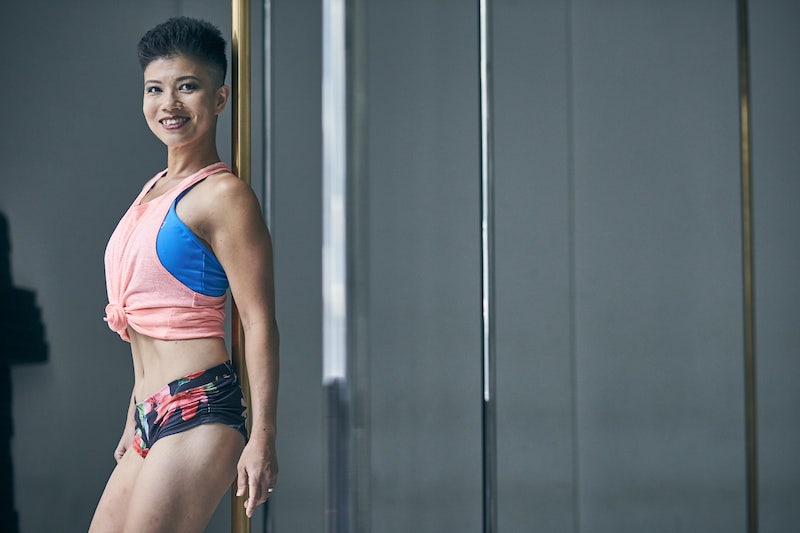 Jasmine is a picture of confidence as she embraces her new look: a funky cropped hairdo.
"I think I look so much better with short hair," says Jasmine, who used to have long hair. "When my hair started falling out, I knew I had to shave it off. My friends took turns to shave my hair at the dance studio."
[[nid:459904]]
She adds: "When I also started losing my eyebrow hair, I treated myself to a luxurious embroidery session in Little India. I wore a nice pair of sunglasses and came out looking quite high-fashion."
And she doesn't feel the least insecure about her body, revealing her 5cm battle scar. "I was an A-cup size, and to me, my breasts were never an accessory. However, I'm all for breast reconstruction, and there's nothing wrong or vain about wanting them back. If you were once a C-cup, removing one breast results in a loss of symmetry, and that's a big issue."
Jasmine adds: "Women can do what they want with their bodies and no one should judge them."
This article was first published in Her World Online.