SINGAPORE — Water activities, including the island's first all-weather water adventure centre and longest indoor water slide, take pride of place at the first clubhouse for Home Team national servicemen and the public to front a reservoir.
Opened on Wednesday (Jan 4), the new five-storey, 14,500 sq m HomeTeamNS Bedok Reservoir also offers a digital active experience arena, along with eateries, shops and enrichment facilities.
The launch concludes a year-long series of commemorative activities to celebrate 55 years of national service.
Located at Bedok Reservoir Park, the clubhouse is a tribute to past and present NSmen from the Singapore Police Force and Singapore Civil Defence Force and a sign of appreciation for their efforts in the country's total defence.
HomeTeamNS Bedok Reservoir is also a "smart" clubhouse with digital capabilities.
Smart features include a robot concierge, a gamifier system and a keyless QR code door access system integrated with the HomeTeamNS mobile application.
Ms Agnes Eu, chief executive of HomeTeamNS, said the digitalisation is to provide a seamless experience for members, and HomeTeamNS hopes to strengthen engagement with its members through new programmes on the app.
At the opening event on Wednesday was Minister for Home Affairs and Law K. Shanmugam, along with Minister of State for Home Affairs and National Development Muhammad Faishal Ibrahim and Minister for Communications and Information and Second Minister for Home Affairs Josephine Teo.
Launching HomeTeamNS Bedok Reservoir — the second of three next-generation clubhouses after HomeTeamNS Khatib, which opened in 2021 — Mr Shanmugam said all three clubhouses, including the third one to be opened in Tengah, must be state of the art in terms of their location and design.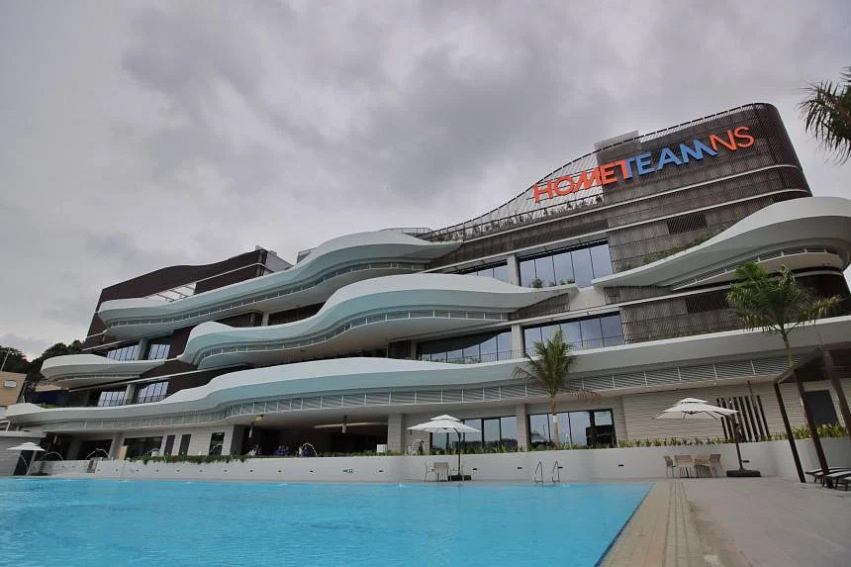 "This clubhouse is for our national servicemen, whose service to the nation has been invaluable," said Mr Shanmugam, who is also the chairman of the HomeTeamNS board of governors.
"It is a place where our national servicemen can come together, and feel proud to be part of the Home Team."
He said the location was chosen because of the reservoir waterfront and the large population of NSmen living in Bedok.
NSmen and their families will be greeted by more than just a beautiful view of the waterfront, with access to water sports like kayaking and dragon boating on the reservoir, he said.
The clubhouse is home to two first-of-its-kind facilities — an indoor water adventure centre and an activity arena.
Spanning three storeys, the water adventure centre features Singapore's longest indoor water slide at 114m long and first indoor wet obstacle rope course, as well as climbing walls and a laze pool.
Inside the clubhouse, Singapore's first digital active experience arena with a score-tabulating gamifier system features augmented reality bouldering walls and trampolines, a net maze and a multi-level obstacle course.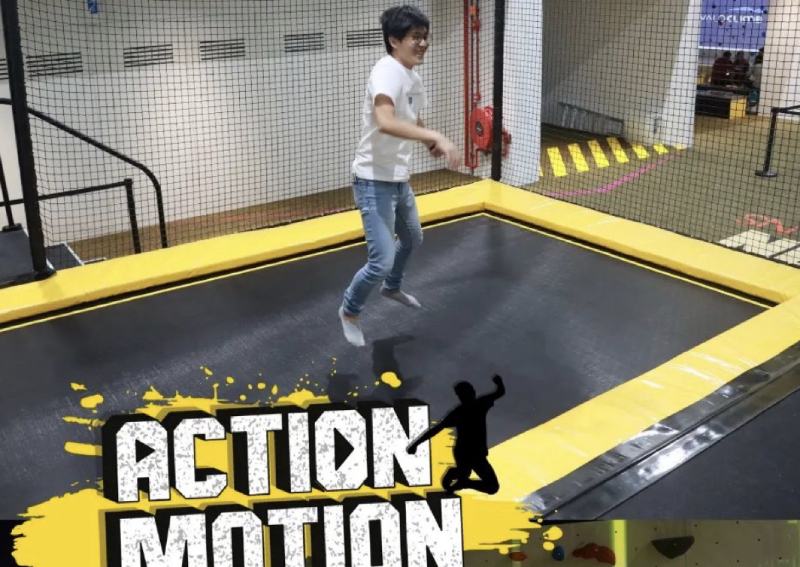 The clubhouse also has a fully equipped gym with programmes and facilities, as well as spaces for gatherings and celebrations.
Green features include energy-efficient light fittings and smart lighting systems with motion sensors, as well as a "blue and green" roof that harnesses solar power and rainfall.
The clubhouse also uses building materials that reduce heat gain, along with solar panels on the roof to help cut energy consumption.
The Bedok Reservoir clubhouse is the sixth HomeTeamNS clubhouse to open in Singapore.
ALSO READ: 10 NS-related stories that inspired us in 2022
This article was first published in The Straits Times. Permission required for reproduction.