Singapore's best artisanal leather brands for wallets, card holders, bags, and more
Like fine wine, good leather just gets better with age. While you can easily pick up mass-produced leather goods anywhere, a quality statement piece is well worth the splurge — you can expect it to last years while acquiring a timeworn, antique-chic patina.
Whether you're looking for handbags or briefcases, clutches or cardholders, our shortlist of Singapore's best artisanal leather brands has you covered. With full grain leather, exotic skins, and personalized options, these local brands do it right.
Sondermade
[embed]https://www.instagram.com/p/CfgVTRnOO3_/[/embed]
The bespoke leather business of local brand Tocco Toscano, Sondermade customizes wallets, bags, belts, and watch straps with the same standards, using quality materials as the luxury brand.
This means you can choose from a wide range of basic and exotic leathers, like lizard skin, ostrich leg, and toad, from renowned tanneries worldwide. With over 30 years of experience, count on them to bring your creations as they work closely with you from conceptualization to production.
Shop Sondermade online.
Astrida
[embed]https://www.instagram.com/p/B6szewWgAJe/[/embed]
What started as a hobby progressed into a bespoke leather atelier with the support of satisfied customers. This encouraged the founder, Audrey, to continue honing her craft, meticulously making every order by hand.
The full-grain leather used to make every card holder, wallet, and accessory is sourced from the world's best tanneries. And since it is handcrafted, you can customise details such as the type of leather and thread colour or choose to personalize it with embossed initials.
Shop Astrida online.
Maverick Made
[embed]https://www.instagram.com/p/CnqLCkRvClX/[/embed]
Born during pandemic, Maverick Made is run by a solo craftsman with a strong focus on sustainability. Leathers are sourced from tanneries in Japan or Italy with certified waste recycling management systems, have full traceability of raw materials, and are by-products and off-cuts from suppliers, so rest assured every small item you buy is of high quality and has a low environmental impact.
Keep your eyes peeled for functional art pieces released from time to time, and be prepared to wait up to eight weeks for your handcrafted pieces.
Shop Maverick Made online.
Crafune
[embed]https://www.instagram.com/p/CZbU_QHPIQ_/[/embed]
Known for its leather crafting workshops that provide everything you need to make your wallet, watch straps, or bag, the creative space also retails timeless leather goods on its website if you don't feel too crafty.
Functionality is the main focus here, with spaciousness and extra compartments built into their clutch folio and wallets. Understanding how customers use their products, Crafune fortifies them by adding additional layers of leather and using scratch-resistance pebble-grain cowhide to prolong the usage. 
Shop Crafune online.
Savelli Shoes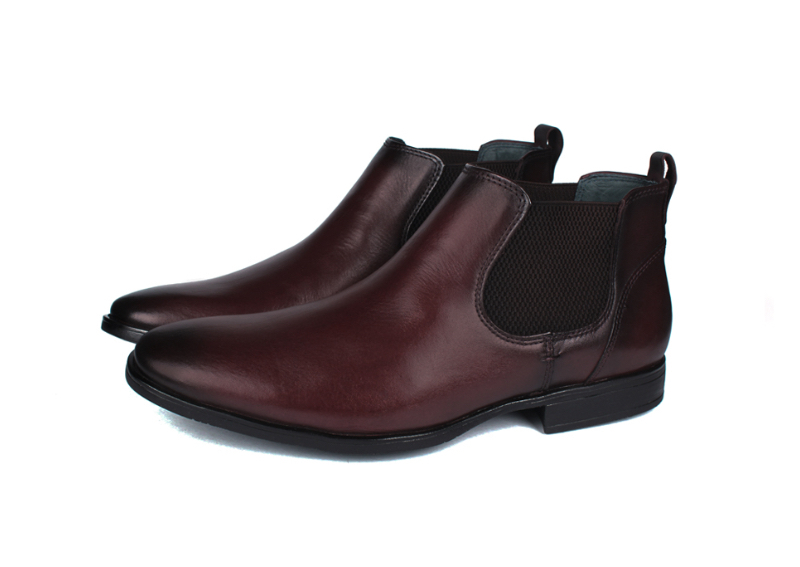 Besides bags and wallets, leather is a popular materials for shoes too. As an organic material, leather shoes soften and stretch over time. It adapts to our feet and gait, providing a more comfortable fit. Savelli specializes in producing leather shoes for men, with dress shoes, boots, moccasins, and sneakers in their range.
Although they are a Brazilian shoe manufacturing company, they have set up shop in Singapore to bring us shoes that sit at the intersection of style, comfort, and quality. 
Shop Savelli Shoes online.
Motherhouse
[embed]https://www.instagram.com/p/CpWoilptImz/[/embed]
With thoughtfully handcrafted goods made in developing countries, Motherhouse aims to create quality products while improving the quality of lives of artisans.
They use ethically and thoughtfully-sourced materials from countries such as Bangladesh, Nepal, Indonesia, and India and ensure all products undergo rigorous checks before being shipped. Shop their wide range of Japanese-inspired bags and small leather goods to your heart's content.
Shop Motherhouse online and at Jewel Changi Airport and Suntec City.
Forest Child 
[embed]https://www.instagram.com/p/CklCJDSOy1v/[/embed]
For the discerning leather lover, Forest Child offers your pick of premium vegetable tanned leathers from Italy — from smooth Walpier buttero to vintage-look Pueblo by the famed Badalassi Carlo tannery. 
Each of their minimalist leather creations are handcrafted to order, so expect a month's wait to get your hands on their sumptuous clutches, wallets, passport covers, and tags. The slow fashion brand also upcycles and restores leather goods made by other brands.
Shop Forest Child online. 
Bynd Artisan
[embed]https://www.instagram.com/p/CpKq7ANMzdg/[/embed]
With ateliers in ION Orchard, Holland Village, and Raffles City, Bynd Artisan has pretty much become a staple for folks seeking personalized leather gifts for their loved ones. Their leather-bound paper notebooks have been around since the brand's beginning, but they've since added on accessories like zip pouches, cardholders, and even wine bags.
Bynd Artisan's striking array of colour options from teal to turquoise set them apart from other premium leather brands that mostly feature neutral hues. They only use European fine leather that's produced with eco-friendly methods, so you can style up guilt-free.
Shop Bynd Artisan online and at various locations around Singapore.
Obbi Good Label 
[embed]https://www.instagram.com/p/CgV9-Amv8HK/[/embed]
Obbi Good Label is one of Singapore's leather goods pioneers. With international sales offices in Europe and a strong online presence, this brand has carved out a name in craft magazines world wide. 
And it's not hard to see why: each OGL product comes lovingly handcrafted from full grain leather by an individual leather artisan, in a process that spans from design and cutting to hand-stitching and burnishing. From sleek bifold wallets and belts to fine leather shoes that last a lifetime, their accessories are subtle statement pieces.
Shop Obbi Good Label online. 
J.Artisans
[embed]https://www.instagram.com/p/CIslFx6nFPU/[/embed]
J.Artisans offers handcrafted leather products created from Italian vegetable tanned leathers and exotic skins. If you're in need of a chic cardholder, he's got options crafted from supple, highly durable bridle leather and boasting anywhere from three to six pockets. 
Other offerings in their ready-made range include passport holders and leather-clad notebooks, but if you'd like a bit more of a hands-on touch, opt for the DIY kits complete with leather glue, sewing needles, and a video tutorial to guide you.
Shop J.Artisans online.
ALSO READ: Teen stars in Charles & Keith ad after viral 'luxury bag' TikTok video
This article was first published in City Nomads.