Blackheads are a skincare occurrence that most of us struggle with. Our pores sometimes get congested with dead skin and sebum. When this gunk comes in contact with the air, it gets oxidised, and turns black, and hence is called a blackhead.
While you can get blackheads just about anywhere on your face or body, they are most often seen on the nose leading to what is commonly called strawberry nose — a rather annoying predicament that is difficult to hide with makeup.
The key to getting rid of blackheads is exfoliation. Well, and extraction — but doing it yourself increases the chances of leaving marks. Your next best bet? Skincare products with ingredients that can help us get rid of blackheads.
Salicylic acid, a beta-hydroxy acid (BHA), is one tried-and-true compound that can penetrate and clean out the pore lining and leave behind clear skin free of blackheads and blemishes.
From exfoliators to pore packs, keep reading as we point you to products that you should have in your stash to banish blackheads.
Paula's Choice Skin Perfecting 2 per cent BHA (Salicylic Acid) Liquid Exfoliator, $45
This Paula's Choice product has long been a cult-favourite salicylic acid exfoliator. The lightweight formulation absorbs quickly and is formulated at the optimal pH of 3.2 to 3.8 for maximum efficacy.
Green tea extract is also present to provide calming and antioxidative properties.
Votary Blemish Rescue Oil - Tamanu And Salicylic, $69
Using an oil to treat blackheads might seem counterproductive, but this
Votary creation is made with two per cent salicylic acid that will clean out the pores without stripping the skin. In addition, tamanu oil combats inflammation and has wound and scar healing properties. Apply this as a spot-treatment on targeted areas. 
Some By Mi Bye Bye Blackhead 30 Days Miracle Green Tea Tox Bubble Cleanser, $24.81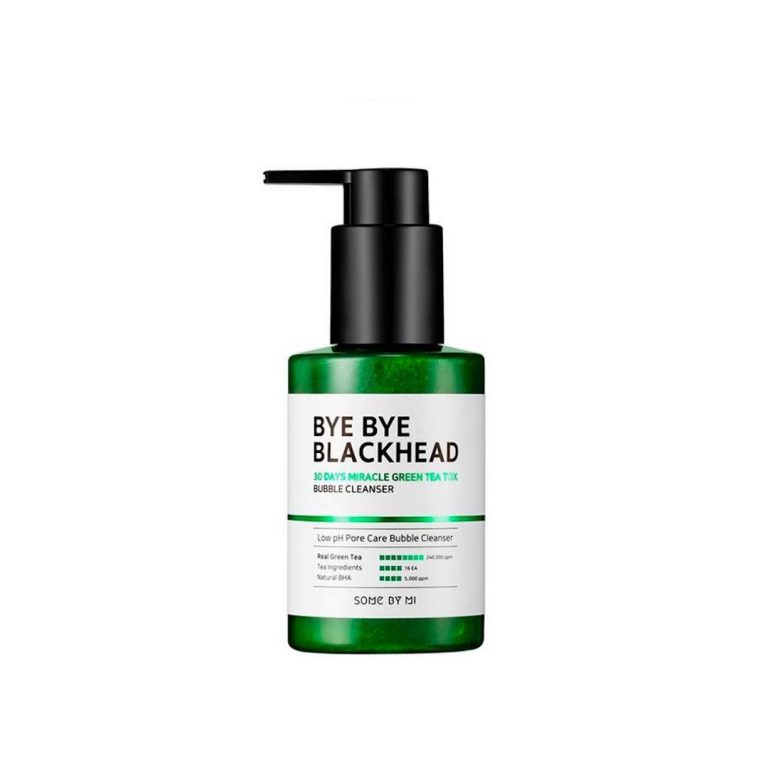 Bubble masks aren't just great for the 'gram. K-beauty label Some By Mi has added green tea water, 16 types of tea extracts and white willow bark extract, a naturally-derived BHA, and a bubble mechanism to get rid of the gunk in each pore while nourishing the skin.
You can use it as a five-minute mask or incorporate into your daily skincare routine as the cleanser. 
DHC deep cleansing oil, $43.90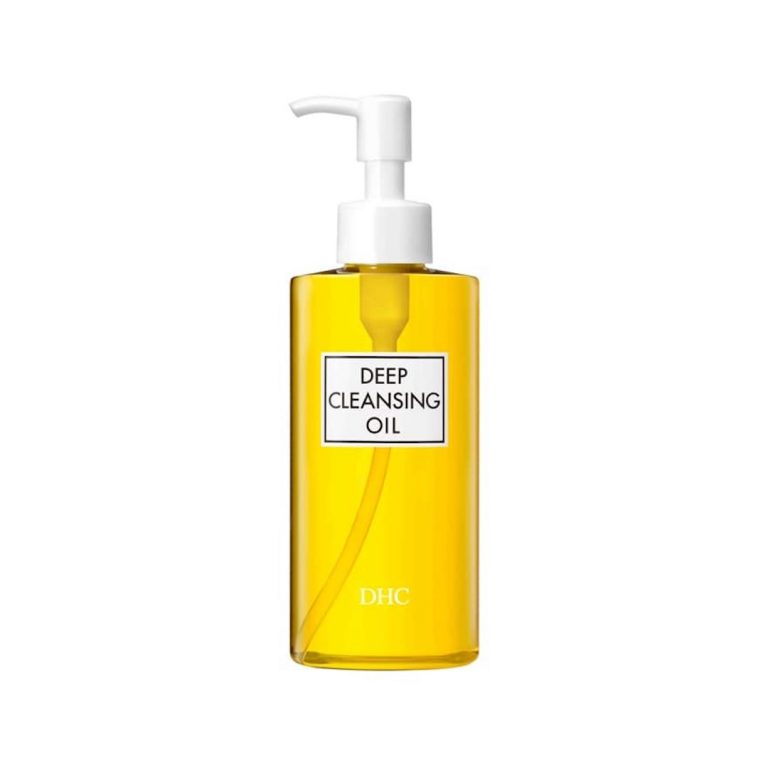 If you have spent any time on Skincare Addiction on Reddit, then you would probably have heard of "skin gritting".
The method works by massaging your face with an oil cleanser for about three to five minutes before and after a clay mask to allow the oil to "pull out" any gunk and impurities stuck in your pores.
This DHC cleansing oil is perfect for the job as it has a thicker viscosity that doesn't immediately run off your face and hands. 
The Inkey List Beta Hydroxy Acid Exfoliant, $20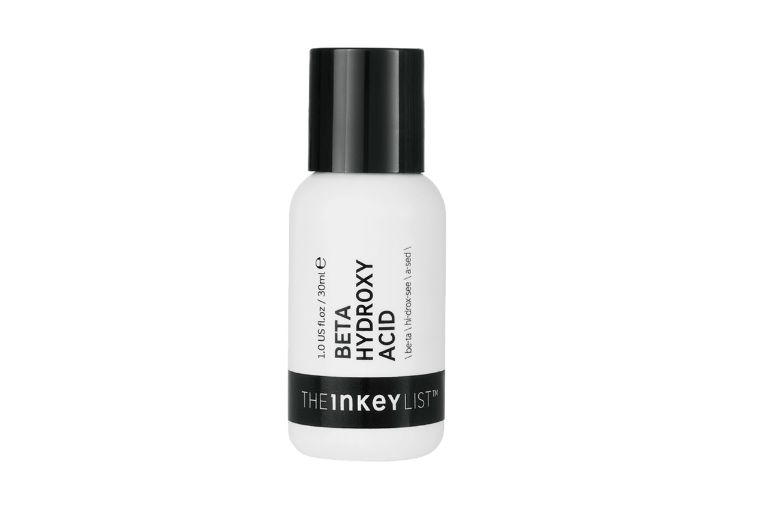 Apply this to clean skin in the morning and at night and watch the blackheads disappear. Salicylic acid sinks into pores to dislodge plugs of sebum, dead skin and debris that cause blackheads or white heads.
Don't forget to use sunscreen as this could increase sensitivity to the sun.
Sephora Collection Blackhead Peel Off Mask, $25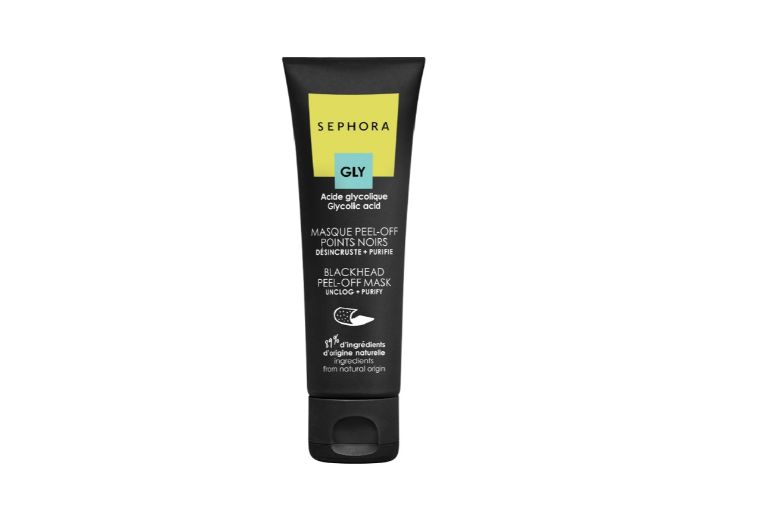 With 89 per cent natural-origin ingredients including glycolic acid from sugarcane and aloe vera, this helps smooth skin while tackling blackheads. It's easy to use, doesn't feel tight as it dries on skin and doesn't leave any residue. 
Dr. Dennis Gross DRx Clarifying Colloidal Sulfur Mask, $63
This mask also doubles as a spot treatment to treat annoying blackheads. Colloidal sulphur and bentonite together combat acne and blackheads, enlarged pores and excess oil.
It balances and purifies skin to keep it clear and prevent future blackheads and breakouts. 
Kose Sekkisei clear whitening mask, $35
The famed black mask can be a pain to remove — literally — but it's effective in getting those blackheads out of your pores. Apply it on your whole face as a mask, or on your nose as a pore strip.
CNP Laboratory Anti-Pore Black Head Clear Kit (3 sets), $14.10, Guardian
It's important to close up your pores after you get rid of blackheads, and this kit makes it easier by providing a pore tightening mask so you don't have to scour your vanity table for one.
First, apply the blackhead clear mask, then use the cotton bud provided to slough away the dissolved blackhead and oil, before applying the pore tightening mask.
CAOLION Premium Blackhead Steam Pore pack, $34, Sephora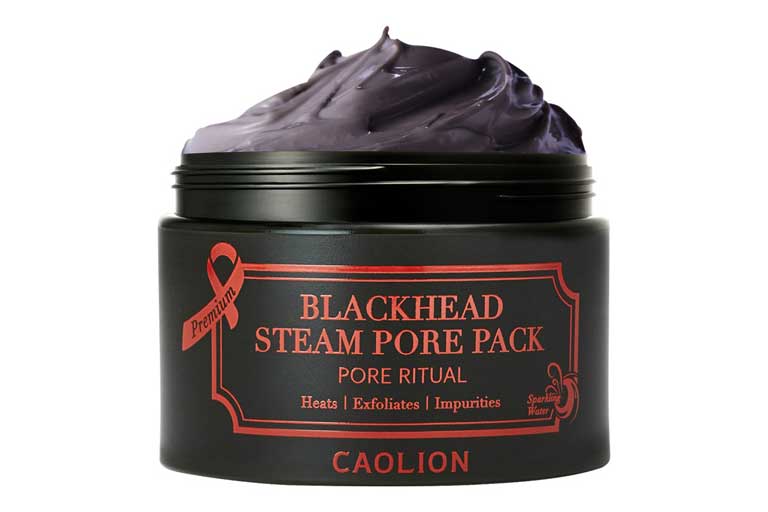 The unique thing about this pack is that it utilises steaming effect to remove blackheads and dead skin cells.
It contains four star ingredients to give you smoother skin: natural sparkling water for moisture; steam-activated charcoal powder to unclog you pores and get rid of excess sebum; grain powder to slough away dead skin cells, and mineral-enriched volcanic ash to soothe your skin.
Mario Badescu Silver powder, $27, Sephora
Unlike most blackhead remover, this doesn't involve any peeling. Rather, all you gotta do is dip a moist cotton ball into the powder and apply on the affected areas, and then use a toner to remove the powder.
It promises to get rid of blackheads in just 10 minutes – which is the duration you should leave the powder on your face.
Jeju Volcanic Blackhead 3-Step Program, $4
If you loved their Jeju volcanic pore products, you'll love this because it uses the same active ingredients.
The three-step procedure involves opening up the pores, removing blackheads, and then tightening the pores – all with three different masks.
The whole process can take up to 45 minutes, but hey, beauty comes with a price (affordable, in this case) and effort.
This article was first published in CLEO Singapore.