Successful entrepreneur lost her child, went bankrupt and got divorced - and she's only 34
PHOTO: AsiaOne/Rainer Cheung
For every inspiring Hercules figure in our lives, there are perhaps a dozen excuses we hold ourselves back by saying, "That can't be me."
Leza Klenk asked why that can't be her.
Now, the 34-year-old Singaporean is the founder and CEO of million-dollar beauty tech company Spendless, an award-winning entrepreneur, a serial investor and a highly sought-after speaker.
At the core of it all, she's also a loving mother of three.
And that's where it all started, really.
When Leza married her first husband at the young age of 20, she had no lofty dreams or ideals. Running a business or being a CEO was probably one of the last things to ever cross her mind.
She only has an O-level certificate, having dropped out of school at 17 due to financial difficulties.
Swopping places with husband
When Leza started her first business, the then-housewife had only intended to earn some side income for her children.
She had been largely dependent on her husband's income as a schoolteacher to support their family. They weren't able to afford a house either and had two kids to feed. She knew something had to change, so she decided to have them swop places.
"I told him one day, that's it! I'm going to get the income and you're going to stay at home."
While her husband took care of the kids during the day, Leza was out giving tuition, before spending her nights learning how to make hair clips from YouTube.
That business, Bebebows, sold handmade hair clips for infants. The idea came about after she got fed up that people were frequently mistaking her bald infant daughter — even in a dress — for a boy. Certain that other mothers were going through a similar situation, she decided to seize the opportunity.
Except, making hair clips presented a big enough challenge of its own.
Her mother even told her: "Are you crazy? You don't even know how to sew a button."
Despite the scepticism and criticism Leza faced, Bebebows grew swimmingly well. In fact, it grew too well.
In the span of two years, the business was in nine countries and 54 department stores. While it brought her her first home, it also took it away.
Bebebows expanded beyond Leza's control and by the time she realised the company was spiralling, it was too late. Her staff were unhappy at her leadership and her ego had caused her to miss all the warning signs.
Within three months, she lost the business. The family's home in Kuala Lumpur was seized and she was declared bankrupt.
"At that time during bankruptcy, I think my problem was guilt."
Second darkest period of her life
The very day Leza walked out of court having lost everything, she decided she would start another business, which meant even more sacrifices.
For most of 2015, her family lived in a rented space in Johor Bahru with no air conditioner, no hot water and little furniture — a vast difference from their previous penthouse.
By this time she was separated from her then-husband too.
As her work was in Singapore, she wasn't able to spend much time with her three kids.
The uncertainty weighed her down and many a time, she thought of giving it all up.
Despite these, Leza only considers that the second darkest period of her life.
The worst was when she lost her very first child to stillbirth at the age of 21.
"The worst thing I could've possibly lost was exactly what I lost," she said. "So when I went through bankruptcy, I told myself this cannot be the lowest point of my life because I've already gone through the lowest point of my life and I survived that!"
So each time the thought of giving up plagued her, she would tell herself: "One more day, let's see how tomorrow goes."
Advantage of being a woman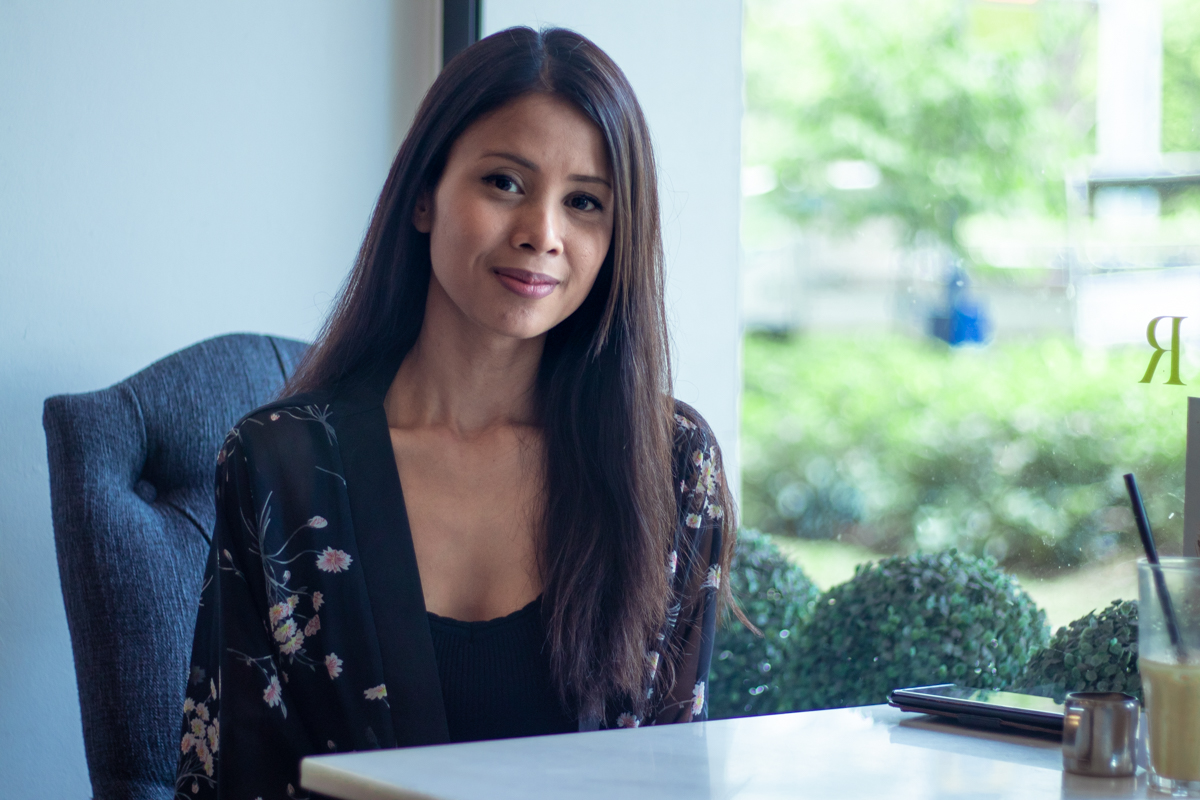 It's this inner strength, optimism and sheer tenacity that brought Leza to where she is today.
Succeeding in a male-dominated space is no mean feat. Yet, while she understands that male entrepreneurs hold their female peers to certain standards, she believes that as long as women can rise to the occasion, they would find themselves in an advantageous position.
She said: "Women, as a small minority, can be an advantage. At some point, men will want to deal with women because they deal with a lot of men so it's a breath of fresh air when they get to deal with the opposite gender."
Leza's ability to see opportunities where others see hurdles is something she aims to teach her children too.
Though she doesn't want them to suffer the entrepreneur life, she recognises the importance of cultivating entrepreneurial thinking — regardless of any situation they're in, they do beyond, they look for solutions and they don't run away.
She does so by letting her children run small businesses, allowing them to build the necessary base and foundation she wasn't privy to when she was younger.
When interviewed by AsiaOne during the week of International Women's Day, Leza presented an interesting view: motherhood doesn't have to be compromised for "selfish career goals".
The three things she considers most important when juggling motherhood and career are structure, outsourcing and support.
Put simply: structure everything to increase efficiency such that you can get 80 per cent output for 20 per cent input; outsource whatever that doesn't bring value to you, such as household chores, in order to save precious time and energy for your kids; and have a support circle to help look after the kids.
"You are not a superwoman, you cannot do everything," she stated matter-of-factly.
Leza explained that mothers might want to be there for every one of their children's milestones, but if there were some they had to give a miss, there was no need to beat themselves up for it as there would always be others ways to make it up to them.
"At the end of the day, they'll remember you for working hard, so they can have a good life."
rainercheung@asiaone.com