Taking piano lessons in Singapore – lesson rates, exam fees and more
Piano lessons are one of the most popular types of non-academic classes Singaporean parents send their kids for. Whether you're hoping to nurture the next Mozart or just want your kid to be musically literate, here's how much you can expect to pay.
Piano lessons in Singapore – how much do they cost?
The piano is widely touted as a great first instrument, but it is also quite an expensive one – you're definitely going to pay more for a piano than you would for a ukulele.
Piano lessons, on the other hand, are a mixed bag. Here are some beginner rates being charged at popular music schools in Singapore.
Piano school / instructor

Rates for beginners

Awesome Piano Lessons (pianolesson.com.sg)

$130 to $200 for 4 lessons

Yamaha

$171.20 a month

Aureus Academy

$235 for 4 x 30 min lessons

 

$349 for 4 x 45 min lesson

$469 for 4 x 60 min lessons

The Happy Pianist (thehappypianist.com)

$25 for 30 minutes to $70 an hour

Your Piano Lessons

$170 to $190 for 4 lessons

Hark Music

$165 a month (group), $305 (individual)

Ms Liew (sgpianoteacher.com)

$220 a month (30 minute lessons)

 

$260 a month (45 minute lessons)
On one end of the scale, you have piano teachers charging as little for $30 for beginner lessons. On the other, at a more advanced level, if you want a really good teacher be prepared to pay more than $100 an hour.
Awesome Piano Lessons (pianolesson.com.sg)
This agency (pianolesson.com.sg) links up students with piano teachers. Students can choose between having the teacher come to their home (costs $10 more per block of 4 lessons) or travelling to the teacher's home.
Lessons are priced according to the teacher's level. The cheapest junior teachers' rates for beginners start at $130 for four lessons. On the other hand, a student taking the Grade 8 exam being taught by a teacher with a music degree should expect to pay at least $310 a month.
Yamaha
[embed]https://www.instagram.com/p/B9q9XSlHG80/[/embed]
Yamaha is one of the biggest music schools in Singapore, and where scores of kids attend their very first music lessons. They conduct group music lessons with an introduction to the keyboard for children as young as two years of age, and from the age of 6 your child can enrol in individual classical piano lessons.
They have numerous branches islandwide at locations such as Plaza Singapura, Thomson Plaza and Tampines Mall. Weekly individual piano lessons for beginners cost $171.20 a month, with each lesson lasting 45 minutes.
Aureus Academy
Aureus Academy has more than 10 branches at locations such as 112 Katong, Westgate and Forum the Shopping Mall. They teach kids and adults and can also prepare students for ABRSM piano exams. They offer free trial classes for those who aren't sure whether they want to commit.
Their teachers mostly have at least a bachelor's degree in music, which makes them more qualified than the average teacher in Singapore's piano teaching market. That's also one of the reasons why their prices are on the high side, which makes them more suitable for serious students.
The Happy Pianist (thehappypianist.com)
[embed]https://www.instagram.com/p/B8dMHJkgWf3/[/embed]
The Happy Pianist is an agency that links students and teachers. Teachers travel to students' homes. As is typical with such agencies, a range of teachers of varying abilities is offered. Their minimum requirement is 3 years of teaching experience.
Lessons for pure beginners cost anything from $25 for 30 minutes to $70 an hour, depending on factors such as the teacher's level of competence, duration, learning objectives and location. This is great for beginners who just want to test the waters with a cheaper, less expensive teacher.
As an added bonus, they sometimes have promotions and tie-ups with other brands to incentivise students to sign up. At the time of writing, they are offering $5 worth of Grab credits when you complete your first 8 lessons with them.
Your Piano Lessons
Your Piano Lessons is yet another agency that matches students with teachers. According to their website, most of their teachers have music diplomas and degrees. This is well above the minimum requirements at most agencies.
For this reason, their monthly fees are a bit higher than what other agencies are charging, at $170 to $190 a month for four lessons. For serious piano students, that's a fair price to pay for a suitably qualified teacher.
Hark Music
[embed]https://www.instagram.com/p/BnOI_13nG9k/[/embed]
Hark Music School, which has two branches at Prinsep and Kallang, offers group and individual music lessons in a hip, pop-fuelled environment. They pride themselves on teaching students to play pop songs by ear rather than using traditional classical teaching methods. Their focus being contemporary pop, this is not the place to go to if you want to work your way through the ABRSM grades.
One of the hallmarks of their method is teaching pianists to play without reading notation, which is great for those who want to learn to improvise or don't want to deal with sight reading, but definitely doesn't make it easy to cross over to classical later on.
Students have the option of attending small group or private lessons, priced at $165 and $305 a month respectively.
Ms Lew (sgpianoteacher.com)
Ms Lew (of sgpianoteacher.com) is a piano teacher with multiple diplomas in piano performance and music teaching, and has even written her own book on learning scales and arpeggios.
This places her in one of the upper tiers as far as piano teachers are concerned. Her students run the gamut from beginners to diploma candidates. In addition to lessons for serious pianists aged 4 and above, she also conducts an adult leisure course for those who just want to play for fun.
Her lessons for absolute beginners are priced at $220 to $260 a month, and lessons are conducted at her home on a grand piano. This is a good option for serious students who are looking for a teacher who can take them to a high level.
Other costs for learning to play the piano in Singapore
Other than piano lessons, you'll have to factor in these costs as well:
1. Piano exam fees
While it's not a must to take exams in order to become a good pianist, many parents want their children to do so. Also, you'll need to pass some exams if you want to study music at O or A level.
Here's what ABRSM are charging for their piano exams:
| | |
| --- | --- |
| Grade | Practical exam fee |
| 1 | $210 |
| 2 | $252 |
| 3 | $273 |
| 4 | $295 |
| 5 | $305 |
| 6 | $388 |
| 7 | $441 |
| 8 | $525 |
To save money, many students don't take every single practical exam, but rather focus on passing major ones every few years.
2. Buying a piano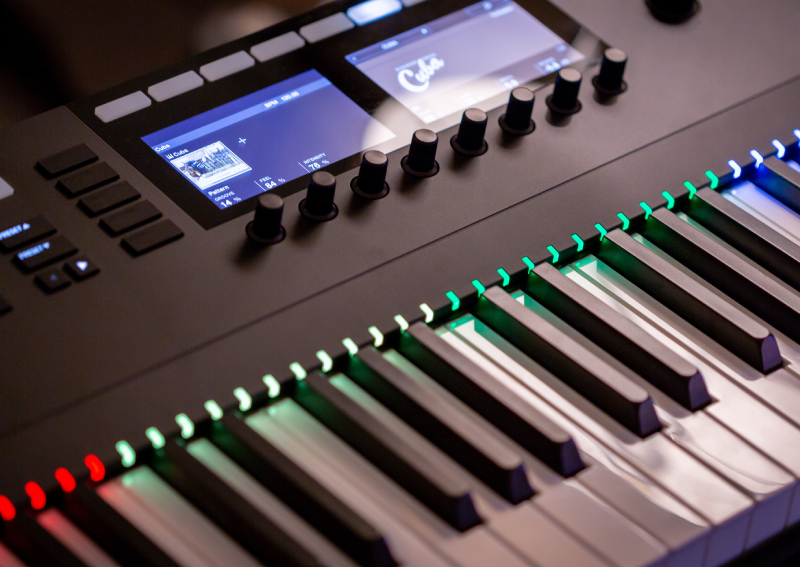 Classical piano students will need an acoustic or a digital piano with 88 weighted keys to practise on. Unless your only goal is to play a few chord-based pop songs, you won't be able to get away with practising on an Electone or a cheap keyboard as those feel very different and you won't won't be able to build up the necessary finger strength.
Digital pianos are much cheaper than acoustic ones and take up less space, and can also be played with headphones on, which means you can practise even late at night. An entry level one will cost at least $700.
If you have the space for an acoustic piano, you'll be looking to pay at least $3,000 for an entry-level upright piano.
Here are the prices of some popular entry-level models.
Kawai K300 acoustic upright piano – $7,440 to $9,870
Yamaha YU1 acoustic upright piano – $12,000
Casio CDP-S150 digital piano – $899
Roland FP-10 digital piano – $699
Our advice? Turn to the second hand market (Carousell or websites like thepiano.sg, for example), where you'll be able to find quality pianos sold at deep discounts because their owners stopped playing them.
This article was first published in MoneySmart.