The weather nowadays is so unpredictable that you don't know if you should bring an umbrella or a cardigan out.
Hot sunny days interspersed with random bouts of heavy rains have caused the temperature to fluctuate. Which is why, a lightweight cardigan is in order.
These keep you warm when temperatures dip while not being suffocating when it gets hot and balmy. Choosing a brightly coloured design also jazzes up your OOTD with a fun pop of colour.
Ahead, nine affordable colourful lightweight cardigans that you can wear for both work and play.
Knit cardigan with buttons, $45.90, from Zara
Made in a pleasant hue reminiscent of green beans, this understand cardigan is great for those who favour the less-is-more look.
Knit cardigan with seams, $59.90, from Zara
This punchy fuchsia number is cut slightly shorter than average and features puffed sleeves, which makes it great for playing with proportions and concealing arm bulk.
Pointelle knit cardigan, $59.90, from Zara
From the pastel lilac shade to the unique knit pattern, we love how this cardigan has a retro charm while oozing femininity.
Core cardigan, $49.90, from Dorothy Perkins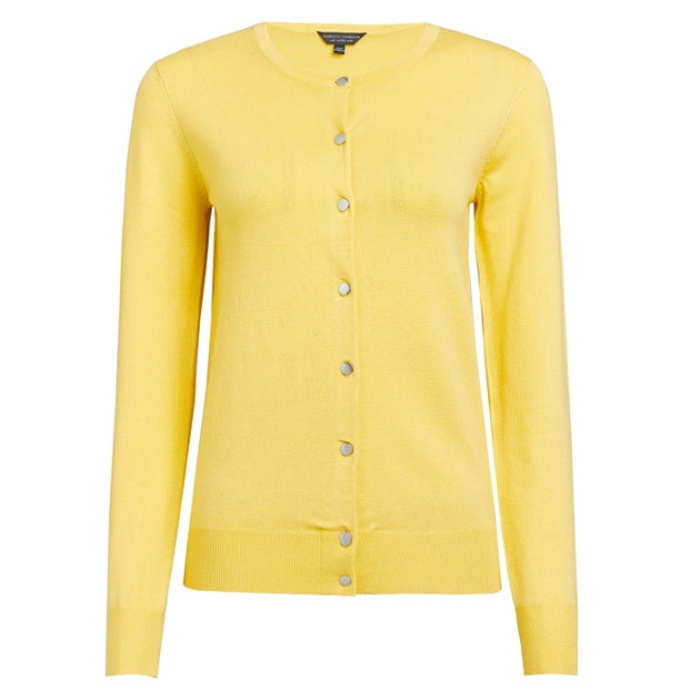 Cut with a slim-fitting boxy silhouette, use this Dorothy Perkins iteration to create an illusion of having a longer, slimmer body.
Fine-knit Tie-hem cardigan, $29.95, from H&M
Besides the well-loved and versatile brick-red colourway, this cardigan is worn knotted to help you to look both cinched yet relaxed.
Frill Hem cardigan, $19.99, from Pomelo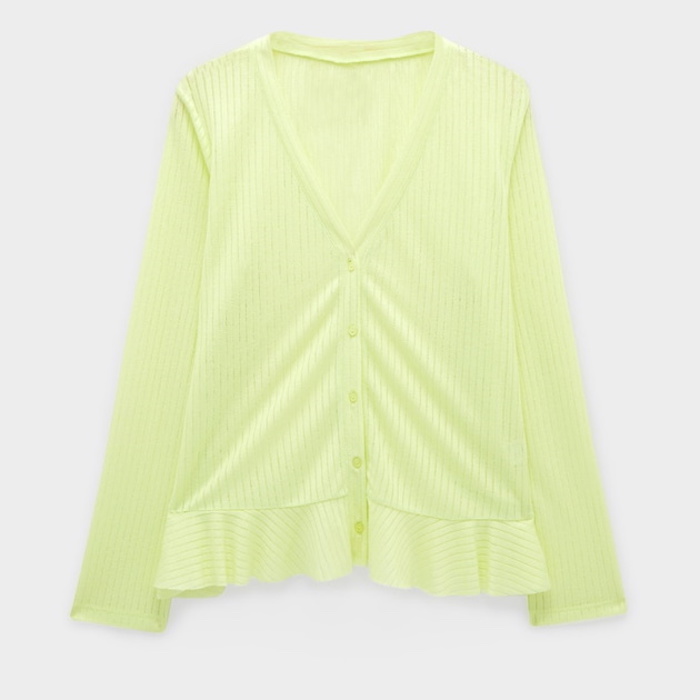 Details matter. This Pomelo cardigan features a ruffled hemline that adds a touch of girliness to the vibrant piece.
Knitted crew neck cardigan, $20.79, from Pomelo
A round neckline is suitable for people who are on the lankier side or have broader shoulders. It is also complementary for people with smaller faces as the neckline accentuates the outline.
Light V neck long sleeve cardigan, $29.90, from Uniqlo
The trendy soft and feminine lilac will make you appear younger and fresher – who wouldn't want that?
UV Cut Supima cotton crew neck cardigan, $29.90, from Uniqlo
This collection of lightweight cardigans are made with a special fabric that provides protection against the harmful effects of UV rays. Pick this up if you spend a lot of time outdoors.
This article was first published in The Singapore Women's Weekly.