GRAND HYATT SINGAPORE
The iconic hotel on Orchard Road is well known amongst locals for its well managed F&B outlets and facilities, making it a popular choice for a staycation.
But little known to many is the fact that the 48-year-old establishment is a pioneer hotel when it comes to implementing sustainable measures.
The hotel which underwent a major renovation in 2003 was the first in the world to install a gas-powered plant (which produces fewer pollutants and particulate matter compared to coal and oil) to provide 30 per cent of its electricity needs in 2011.
Grand Hyatt Singapore also orders around 70 per cent of its needs which is about 150kg worth of organic vegetables from a farm in Cameron Highlands which is driven to Singapore reducing the hotel's carbon footprint by nearly 133 times, as compared to flying them in from Europe or Australia.
The remaining 30 per cent of the hotel's greens needs comes straight from its own rooftop garden.
At 10 Scotts Road, Singapore 228211, tel: +65 6738 1234. 
THE DATAI LANGKAWI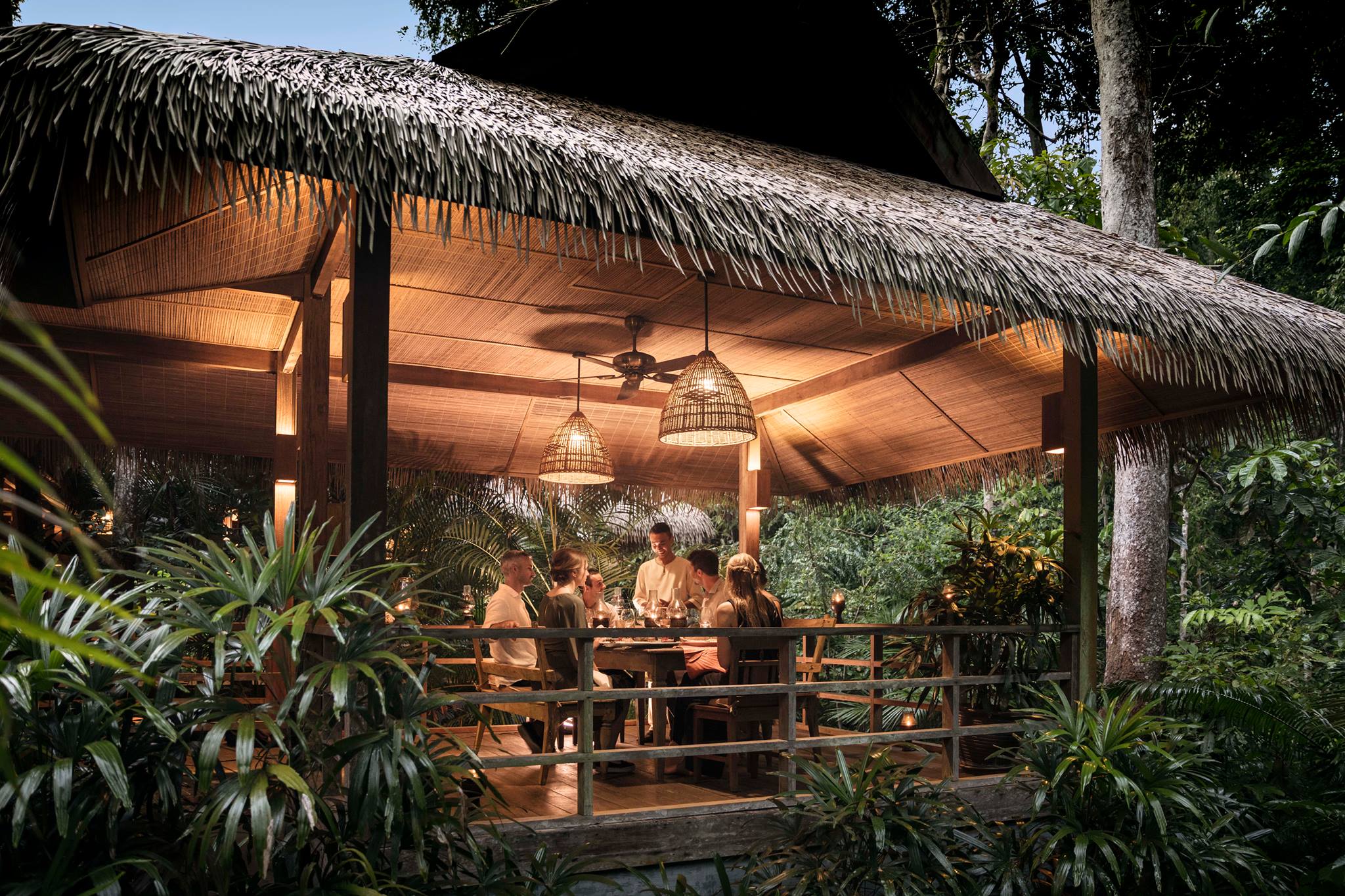 The 26-year-old resort reopened late last year after a year-long, US$60 million (S$81.4 million) revamp directed by Didier Lefort, who had assisted the late Kerry Hill with the original design.
It now sports an updated look with more understated furnishings, local materials and even more sustainability measures.
Single-use plastics are not used, and clean water is produced from reverse osmosis. This Leading Hotels of the World member has also launched a sustainable fishing initiative to protect Langkawi's marine life.
The permaculture garden is self-sufficient - it transforms organic waste into compost to fertilise the garden.
The property aims to be "zero-waste" by the end of this year. Such eco-friendly practices are a commitment to protect the natural environment it resides in - a 10-million-year-old rainforest - home to hundreds of indigenous species of flora and fauna.
Needless to say, the nature activities here are a hit with both adults and children.
At Jln Teluk Datai, 07000 Langkawi, Kedah, Malaysia, tel: +60 4950 0500.
ALILA BANGSAR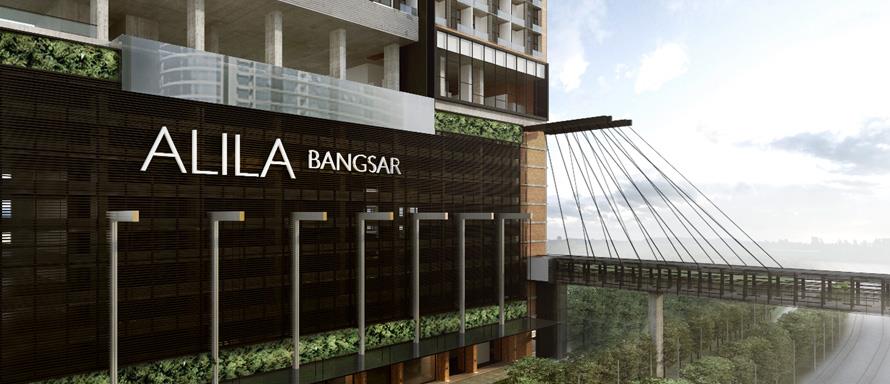 Guests are greeted by an oasis of plants and trees when the lift doors open to the lobby on the highest floor of a 41-storied building.
But green is not just a decor concept at this city hotel in a hipster suburban town. Alila Bangsar is serious about being energy-efficient.
Measures to keep an ideal temperature setting for all air handling and fan coil units include window tinting to reduce heat penetration and maintain the cool temperature inside the building; and reducing the number of lifts in operation during off-peak hours. Rainwater is also harvested for watering plants in and around the hotel. To reduce paper use, there's a Press Reader app to read newspapers and magazines on your mobile phone or tablet as well. 
Designed by Shanghai-based architectural firm Neri&Hu, the simply furnished yet stylish interiors in cream and wood accented with brass furnishings are soothing on the eye too.
At 58 Jalan Ang Seng, 50470 Kuala Lumpur, Malaysia, tel: +60 3 2268 3888.
BAWAH RESERVE
Sustainable measures at this private island resort in the Anambas began even before it opened to public. No heavy machinery was used in the constructing the foundation, taking the resort six years to be completed. 
Natural, local materials such as teak, timber, stone and bamboo were used for construction to reduce carbon footprint. Pesticides are not allowed on the reserve, protecting flora and wildlife on terra firma and underwater.
Waste water is recycled. But Bawah Reserve's commitment to preserving nature goes beyond these onsite eco-friendly measures.
Under the Bawah Anambas Foundation, Bawah Reserve is equipping nearby communities with know-how on sustainable fishing and farming to improve their lot, protect their environment and foster eco-tourism.
Explore the pristine reefs in a guided snorkeling trip, which is included in room rates, together with spa, dining (except alcoholic drinks), sea plane transfers and group yoga classes.
At Bawah Reserve, Anambas, Riau Islands, Indonesia, tel: +65 6322 3132.
SIX SENSES NINH VAN BAY
The property's setting on a private crescent bay offers dramatic views all around.
Some villas overlook a pristine coral reef, while others are fringed by a craggy coastline. To preserve such breathtaking vistas, the Ninh Van Bay resort (as all other Six Senses hotels are) is committed to sustainability practices and projects.
There's the Coral Project which protects a nearby reef and educates guests on marine life. About 80 per cent of the resorts' vegetable and fruit needs are sourced locally, with most of it grown on the property.
There's even an onsite chicken coop where hens listen to spa music while laying eggs for guest consumption.
Locals are not forgotten - priority is given to job seekers in the area, and purified water is available to the community in stainless steel water tanks courtesy of the resort.
At Ninh Van Bay, Ninh Hoa, Khanh Hoa, Vietnam, tel: +84 258 3524 268.
SOORI BALI
Situated on the coast of Uluwatu, the property was built by acclaimed Singapore-based architect Soo K. Chan.
More than half the materials are procured from the local area. Various structures are designed and oriented in a way that facilitates the passing of filtered natural light into the buildings while minimising heat gain, and the clever incorporation of indigenous plants and volcanic rock into landscaping and constructing the villas provide a natural cooling system.
The resort's water needs are entirely met by a collection and filtration system using rainwater. Most of the resort's staff are locals.
For all its eco-credentials, the Leading Hotels of the World member has an added attraction: It is a 30min drive from Tanah Lot, one of Bali's most visited temples for its dramatic location - it's perched on a rocky outcrop that turns into an island at high tide.
This means guests can get to the temple early, before the busloads of tourists arrive.
At Banjar Dukuh, Desa Kelating, Kerambitan, Tabanan Bali 82161, Indonesia, tel:+62 361 894 6388.
PANGULASIAN ISLAND
Divers may be familiar with the area in which this luxury island resort is located. Just around the resort are 20 top-notch dive sites with abundant coral and marine life.
To preserve these, the Small Luxury Hotels member is committed to overseas twice-monthly coastal clean-ups, some of which guests are encouraged to take part in.
The resort has also installed 21 moorings around Bacuit Bay where it is located to protect corals reefs from destruction by anchors. Water stations are provided around the resort so that guests can refill the complementary stainless steel bottles offered to every guest.
The in-resort toiletries are biodegradable and guests are also encouraged to use reef-safe sunscreen. Staff are encouraged to submit proposals for environmentally-friendly initiatives in an annual competition.
At Palawan 5313 Philippines, tel: +63 (2) 902 5990.
SAFFIRE FREYCINET
Just two and a half hours out of Hobart is the wild and hauntingly beautiful Freycinet National Park.
Saffire Freycinet, a 20-suite property and a member of Luxury Lodges of Australia overlooks the peaks of The Hazards mountain range in the national park and the crystalline waters of Coles Bay.
While designing the property, award-winning local architect Robert Morris Nunn took special care to blend it into the breathtaking surrounds, rather than have it stand out.
Designed to look like a stingray swooping over a seabed, the roof is constructed out of curved Tasmanian wood.
Sustainable details include built-in natural cycle air flow systems, double glazing to retain heat during cold weather and an energy-efficient lighting and hot water usage systems.
Food is a main draw here, using entirely local produce.
At 2532 Coles Bay Road, Coles Bay, Tasmania Australia 7215, tel: +61 3 6256 7888.
This article was first published in Her World Online.