No one could have predicted 2020 would be a year marked by social distancing and travel bans.
But here we are and with the developing number of novel coronavirus (Covid-19) cases in Singapore it looks like life will be a little different for some time to come.
Rather than resisting what is inevitable, we glean expert advice on how to thrive in the face of an ongoing global pandemic.
Adjusting to a new social normal
We're social beings and while staying in isn't the same as being asked to take up arms, a feeling of loneliness and cabin fever can and will creep in.
To combat this, Ralitza Peeva, counsellor and life coach with Como Shambhala advises us to re-think our daily routine as a way to re-frame one's thoughts more positively.
"We often refuse to admit that sometimes it is a mad-paced rhythm, that we pack too many activities in one day. The person who now has to work from home suddenly discovers the charm of not having to rush, the benefit of a normally paced day, the time that we gain by not attending too many work meetings and social engagements in one day," shares Peeva.
"As a result, we will all notice how much more patient and rested we can be. One positive thought resulting from this situation is that we are not singled out as individuals lonely in our suffering. We are really all in this together. In addition, all the stress that FOMO brings, now is eliminated. There is no dinner party or social gathering that we are missing."
Motivating your remote team
The present business climate is challenging enough not withstanding the reality of working remotely or with split teams for some time to come.
For some, this is a dream come true but for managers, it presents a series of challenges.
Management consulting company Gallup in its thought leadership piece "How to Manage Remote Employees" advises managers to look to individualisation.
For instance recognising that some employee may do their best work outside of conventional hours will "help remote workers feel cared for as a person, which is a fundamental element of engagement."
Another key area is to set expectations from the get-go. Gallup advises managers "to be explicit about what the remote worker must produce.
The parameters, deadlines and metrics of tasks must be crystal clear, but so should the manager's personal feelings.
If a manager needs weekly progress reports, for instance, or prompt replies to emails, the manager must say so and hold the employee accountable."
Fighting the flab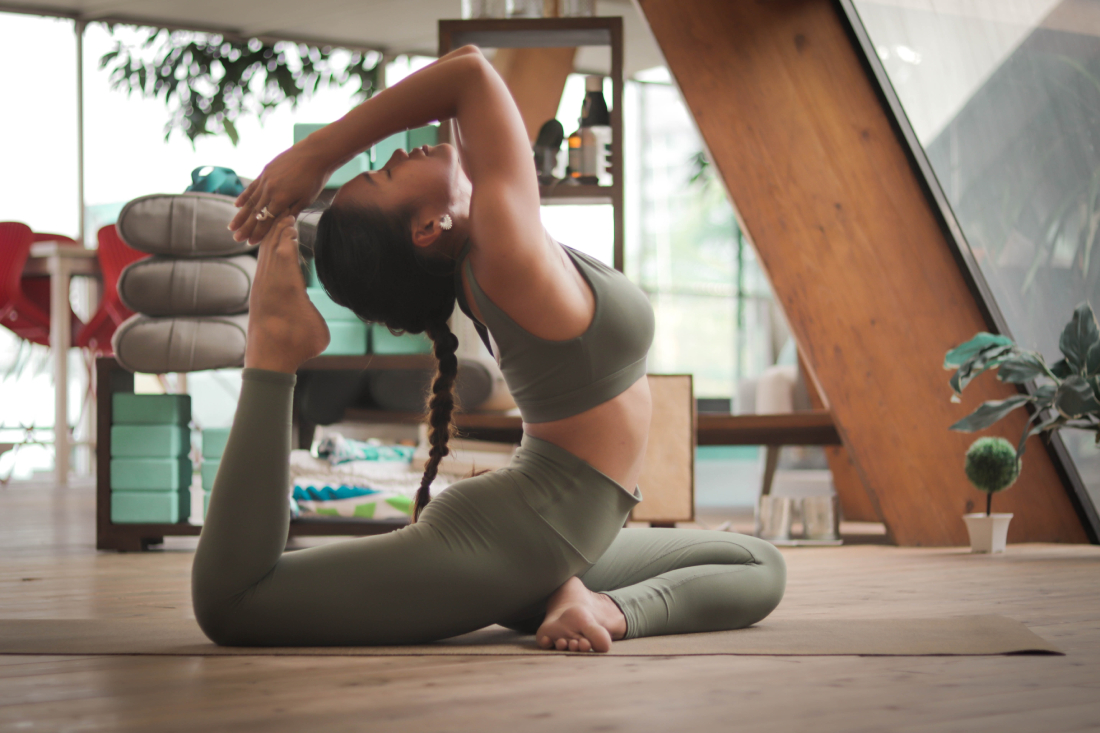 It's likely you're intending to go to the gym and take up regular yoga sessions again but if you're currently on the fence, don't stop exercising till you make up your mind.
Natalie Dau aka @rockstararms of www.rockstarfit (there's free workouts on her app) points out that gym equipment is all around us at home.
A chair is one of the best things you can use to exercise with - steps ups and tricep dips are my two favourite exercises using this.
Fill up two water bottles and use them as weights - you can do bicep curls, overhead presses or hold them when doing your lunges for extra resistance.
A broomstick is great to use, especially to work on mobility - try placing it across your waist when ding hip raises, or behind your head on your shoulders when doing squats.
Fighting the flab
If cardio is more your jam, Dau suggests a tabata-style workout to avoid counting reps.
"These 6 exercises work your whole body and cover cardio to get your heartrate up, strength and work your core Tabata style - do one exercise for eight rounds, rest for one minute and then move onto the next exercise which is a great 24-minute workout in total."
Air squats (extended version jump squats)
Push-ups (on your knees or toes)
Back lunges (extended version jump lunge)
Mountain climbers
Russian twist (extended version legs off the ground)
Plank on elbows
Fighting the flab
If you are going to the gym, being extra aware of cleanliness will be key.
Use a towel over any benches that you sit or lay on
Wipe down any weights and machines
Avoid mats, and opt to use your towel as one instead
Forging connections
With social distancing - the general rule is to keep a distance of 6 feet - being the only effective method proven to #flattenthecurve, staying in and keeping to oneself, or immediate family members will be the new normal.
Peeva advises viewing this time as an opportunity to connect with friends and build more meaningful relationships.
"This is the best time to reach out to friends you think about but in the fast paced everyday life you rarely have time to send a note to. Connect with your loves ones even when they live two continents away," shares Peeva.
"Ask them about their lives, the way they are coping, the way their community is responding. The pandemic already reveals new social trends and new ways in which people connect and respond to each other. Notice what works in other communities and start practising it. Ultimately, this challenging time may help us be more human in so many new ways."
Eating to stave off virus infections
Boomer or millennial, now is the time to treat food as a source of healing.
According to functional nutritionist Stephanie Leong-Coleman of Eat Life Well, guarding against viral infections starts from increasing the production of Secretory Immunoglobulin A (sIgA).
Add to your shopping cart whole foods high in soluble fibre such as rolled oats, beans, lentils, soy products (tempeh, tofu, edamame), cruciferous vegetables like broccoli, cabbage, bok choy, turnips and radish which according to Leong-Coleman "feed the bacteria to support our mucosal immunity".
Also resistant starch such as unripe bananas and green papaya, and cooled potatoes and brown rice which become a resistant starch upon cooling.
Home-cooked broths are another recommendation to boost one's protein level and immune system.
A no-brainer is hormone-free chicken parts with intact connective tissue boiled for 24 hours with a tablespoon of apple cider vinegar, garlic, ginger, onion and carrots which Leong-Coleman says "will provide the nutrients you need in an easily absorbable form."
Dealing with Covid-19 overload
It's bad news everywhere.
Your social feed is full of headlines announcing new Covid-19 related infection numbers and deaths, travel bans, the stock market sliding, it's hard to maintain a positive outlook.
Peeva suggests looking inward to build both physical and emotional resilience.
"Meditate, meditate, meditate. One cannot over-emphasise the benefits of this practice especially at times like this. All studies show that to improve our chances of healing, we need a strong immune system. The secrets to a strong immune system has been discovered for decades - more rest, healthy food and movement. Even in this situation, we can do this every day. Bodyweight exercises and yoga require only a bit of willpower. If we try that, we will be less impatient and more at peace."
For the latest updates on the coronavirus, visit here.
This article was first published in Her World Online.