Ready for the weekend? Here's what you can look forward to this week.
1. Garden Rhapsody
With the arrival of Phase 3, Garden Rhapsody at Gardens by the Bay makes its triumphant return. Starting from tomorrow, this popular light and sound show at Supertree Grove is back with two full-scale shows every evening.
A grand total of 10 shows have been planned for 2021, starting with Garden Waltz this January, where 12 Supertrees "dance" to an uplifting line-up of famous waltz tunes including Frédéric Chopin's "Grande Valse Brilliante", Johann Strauss Junior's "On the Beautiful Blue Danube" and Emile Waldteufel's "Skaters' Waltz".
From January 8, 2021 Find out more here
Sink your teeth into mouth-watering Cantonese pastries at Wan Hao Chinese Restaurant's limited-time pop-up. Freshly baked every day, these tasty treats include goodies like egg tarts, baked char siew buns, traditional CNY cookies and more.
Till February 20, 2021 Find out more here
3. Wan Qing Festival of Spring 2021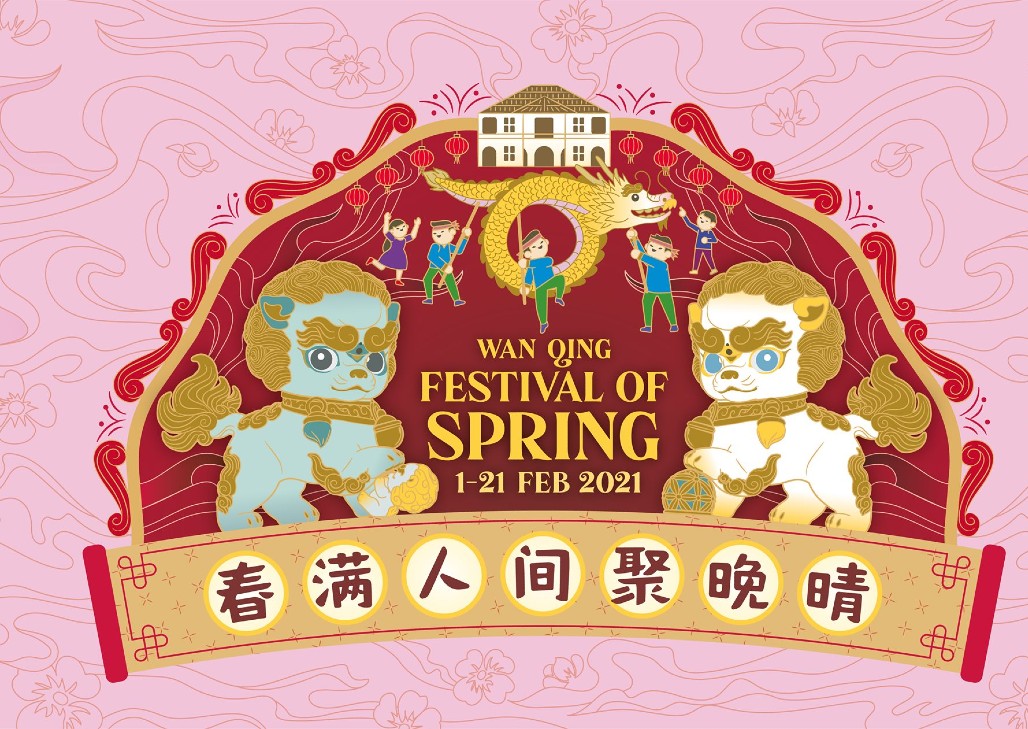 It's time to celebrate the Year of the Ox at Wan Qing Festival of Spring 2021. Enjoy a thrilling line-up of family-friendly activities onsite including lion dance and festive drum workshops, zodiac animal craft activities and heritage walking trails.
Be sure to also check out this year's CNY installation, Double Prosperity, which features two large "Foo Dou" Guardian Lions – perfect for a festive photo op with the family.
In addition, you can continue the festivities at home with a series of online activities where you'll learn the art of making fried nian gao, gather tips on how to huat your home to usher in the new year and more.
Till February 28, 2021 Find out more here
Get ready for a dash of magic as The Wizard's Den, Australia's popular wizard-themed pop-up bar, descends on our sunny shores.
Unlike typical fantasy-themed bars, The Wizard's Den offers a unique and magical 90-minute experience where you'll unravel cryptic riddles and decipher mind-boggling puzzles to gather ingredients for your very own potion cocktails – which you'll then brew with the help of an expert potion master.
Naturally, to maintain the masquerade and hide from Muggles, the experience takes place at a secret location. You'll also be loaned a robe and wand on entry to truly blend in with your wizarding kin.
While ticket sales have not yet gone live, you're encouraged to register your interest online for first pick of the (extremely limited) slots once they become available.
Till April 29, 2021 Find out more here
This article was first published in Wonderwall.sg.