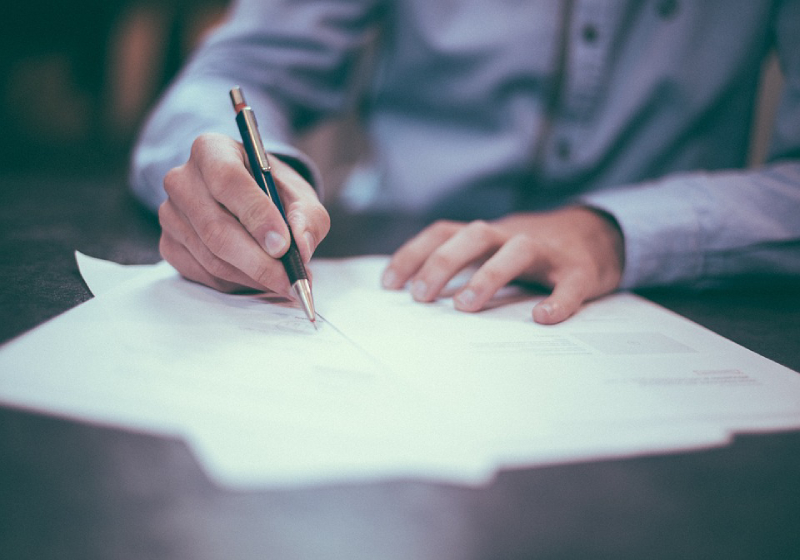 Let's face it, we all think of throwing in an expletive or two - especially when we're leaving because of a horrid work environment. But here's why you should hold back the F bombs and keep it professional
AVOID LISTING DOWN ALL THE REASONS YOU HATED YOUR JOB
Don't succumb to the urge to give a long list of reasons why you grew disillusioned or disgruntled with your job. Instead of doing this in your resignation letter, you can speak to your employer or HR face-to-face in your exit interview.
Being bitter only leaves a bad taste behind and shows that you enjoy holding grudges. Instead, mention aspects of your job that you have enjoyed and what you have learned. Remaining professional, even before you leave, goes a long way. 
AVOID BEING VAGUE ABOUT YOUR RESIGNATION
Logistically speaking, not being clear about when you're leaving just poses inconvenience to your employers, HR and everyone else involved.
Stating a clear, specific date for your departure helps to avoid any potential confusion and allows everyone ample time to make the necessary preparations.
Also, don't hand in your letter until you're a hundred per cent certain you intend to leave! 
AVOID ANY SPELLING OR GRAMMATICAL ERRORS
Even if it's the last document you submit to your current employer, your resignation letter is the last sample that showcases your meticulousness and writing skills.
A letter riddled with mistakes only goes to prove to your employer that you no longer care to put in effort and that letting you go is the right choice.
Keep your resignation letter short and amicable, and always proofread it to avoid any spelling or grammar errors. You might even consider asking friends and family to read through it as well. 
AVOID THREATENING THE COMPANY OR ITS INDIVIDUALS
It goes without saying that you shouldn't threaten to take revenge on your current employer in your resignation letter.
Even if negative actions by others might have pushed you to resign, even if those actions might have damaged your reputation or career, threatening revenge will not only reflect badly on you, it might also be considered harassment and blow up into a serious matter.
If you fail to control your emotions, you might end up spending years trying to erase that black mark on your career.
AVOID GETTING TOO EMOTIONAL
Speaking of getting emotional, avoid doing that, even if you have a good working relationship with your co-workers and superiors.
Your emotions should be reserved for face-to-face chats with them or during your farewell party. 
It all boils down, again, to maintaining a professional image in order to prevent anything that might raise eyebrows from going into your record.
AVOID USING INAPPROPRIATE LANGUAGE
Any kind of language (e.g. obscenities, slurs or derogatory remarks) deemed inappropriate for the workplace has no place in a resignation letter either.
You'd be surprised at the kind of language people use in their letter, especially when they get emotional.
Remember that your letter will go into your employment file, which future employers can read, so don't jeopardise your chances at your next job with an offensive resignation letter on the record.
AVOID SHARING UNNECESSARY INFO ON YOUR SUBSEQUENT CAREER PLANS
You don't have to let your current employer know which company you'll be joining next, or your new salary or benefits package — because all this doesn't concern your current employer at all.
Your resignation letter should be kept brief and concise, without extraneous details. Simply explain when and why you are leaving (being as diplomatic as possible), and acknowledge the significance of your current job in your career path.
AVOID MENTIONING YOUR SALARY AS THE REASON YOURE LEAVING
Saying that you're leaving because the company turned down your request for a higher salary or promotion is not advisable.
One, it may look like you're threatening to leave unless the company raises your pay.
Two, it makes you seem like you're only staying in the company for money.
While it is true that one's salary is a reason for staying put at a job, using your resignation to negotiate for a higher pay may backfire. The company might choose not to offer you the money, and you will be effectively out of a job.
The more professional way is to meet up with your supervisor to negotiate for a higher salary and discuss your employment situation or career trajectory.
AVOID CRITICISING YOUR PEERS
Your letter should focus on you, not other people, so leave your colleagues out of it, even if their behaviour might have been part of the reason you chose to leave.
If you don't want to appear like a weak team player, avoid playing the blame game.
You never know if your future employer might reach out to your colleagues (or those who are not listed as your references) to find out if you were a good team member, so make sure you part ways with your colleagues on a good note.
You might even wish to go the extra mile and write a note to each of your co-workers to thank them.
AVOID ADDING ANY NEGATIVE COMMENTS ABOUT YOUR SUPERIORS
Your superiors might have been a nightmare to work for — they might be incompetent, a slave-driver, or nasty.
But remember that your resignation letter is not confidential and can be shared with your superiors, and that they are the ones giving you a testimonial in the future if a potential employer conducts a background check on you.
So make sure that you part on good terms with your superiors. Don't get personal in your resignation letter.
Even if you don't feel that you learned anything from your superior, it's best to just gloss over it and focus on the positive aspects instead of unleashing any vitriol. 
This article was first published in Her World .