In Singapore, many of us are intimately acquainted with beers, wines, and cocktails. But what about Japanese sake?
Made from fermented rice that's been polished to remove the bran, it's often referred to as nihonshu in Japan to distinguish it from other categories of alcohol.
The oldest sake brewery dates all the way back to the 15th century, and the drink continuing to be Japan's national beverage till today.
Here's where to get a bottle for your next sushi party!
Inter Rice Asia
A distributor of premium Japanese sake in Singapore since 2008, Inter Rice Asia imports high quality sake from more than 25 different craft sake breweries from all across Japan.
They are a firm believer of the regionality of sake, and believe that each Prefecture of Japan has something different to offer.
Learn more about Sake appreciation on their blog, or shop a curation of new sake online, with sommelier notes and a sweet meter to help you out.
Watch out for monthly themes and online exclusives - best selling labels includes the Sanzen Junmai Daiginjo 40 ($92), Hourai Junmai Daiginjo Akaiwa 7 ($77), and Janpan Sparkling Sake ($80).
Shop Inter Rice Asia online or at #05-05 Blk 16 Kallang Pl
Singapore 339156
p. +65 6296 0073
Open Mon - Fri 11am - 5.30pm (by appointment)
Sake To Go
Founded by Ayumi Fujishiro - one of only two sake lecturers in Singapore - Sake To Go sources its top-notch tipples from across ten Japanese prefectures.
Ranging from just $15 to $704 per bottle, their sakes are arranged in nifty themes for all your different needs.
Pick up light, delicate daiginjos from their Chill & Relax range, savour aged sakes with your Go Meat feast, or Party Harder with zany offerings like mango and matcha sake.
Oh, and if you're stocking up on essentials for your stay-home period, they're running a 50 per cent clearance sale till the end of April.
Order via their online shop and your bottles will be at your door as quickly as within the hour.
Shop Sake To Go online here. 
Orihara Shoten
This cosy bar near Robertson Quay offers a wide range of Japanese liquor, from shochu to umeshu. But you'll want to pay attention to the jizake, or sake from local small or artisanal producers.
As expected of a hotspot for Japanese expats, they've got in-house sake experts that can recommend you bottles based on how dry, light, or strong you like your sake - bottles retail from $35 onwards.
They can also pour your tasting flights ($30) on request so you know what to bring home - be sure to ask for seasonal favourites!
Orihara Shoten is located at #01-01/02 Robertson Walk, 11 Unity St
Singapore 237995
p. +65 6836 5710
Open Mon - Wed 7pm - 12am, Thu - Sat 7pm - 1.30am
Sake Chan
Sourced from 17 breweries across Japan, this online store offers a sizeable spread of sakes for the adventurous palate.
Get your fix of funk with their yamahai - and kimoto-style selections, or go bubbly with some sparkling sakes.
Nihonshu novices are welcome as well - be sure to check out their handy on-site guide to the basic types of sake.
They've even got a recommendation quiz for those who can't quite pick their poison - simply enter your favourite flavours and explore your sake matches.
Shop Sake Chan online here. 
Whistler Wine & Spirits
Founded in 1999, Whistler prides itself on being one of the first to introduce a diverse range of sakes to Singapore.
Choose from a variety of traditionally-brewed sakes or newer sparkling sake drinks if you're up for something modern. With a spectrum of different tastes and profiles, it won't be hard to find your favourite bottle here.
They also run an online shop called Sake.sg, where you'll fine bottles ranging from $12 up to a jaw-dropping $7,888.
Whistler Wine & Spirits is located at #04-01 61 Yishun Industrial Park A
Singapore 768767
p. +65 6748 7820
Open Mon - Fri 9am - 5pm
Isetan Singapore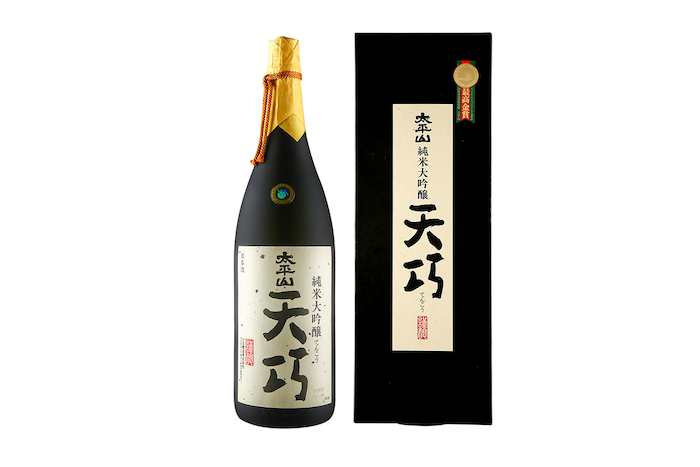 This leading Japanese department store on Orchard Road needs no introduction.
Since 1972, Isetan has been very much part of Singapore's retail landscape, and with it hailing from Japan, don't be surprised to find some sake down below at its supermarket!
Pop by the basement where you'll find a whole section dedicated to the drink - they regularly offer regional showcases and invite brewers down to promote their brand.
You can also choose from a large selection of sakes online, with tasting notes to help you along. Enjoy free delivery when you spend a minimum of $100!
Isetan Singapore (Supermarket) is located at Isetan Scotts, Shaw House, 350 Orchard Rd
Singapore 238868
p. +65 6733 1111
Open Sun - Thu 10am - 9pm, Fri - Sat 10am - 9.30pm
Don Don Donki
If you're like us, a visit to Don Don Donki is almost like a weekly ritual.
From household essentials to Japanese snacks, it's got everything you'll ever need to indulge the Japanophile in you.
And there's alcohol too, of course.
Enter the supermarket side of things and you'll find a medium-sized collection of Japanese whiskies, umeshu, and yes, sakes.
From more affordable labels to high-end brands, there's a sake for every budget.
The Takara Mio Sparkling Sake ($9.90) is popular for younger drinkers, but if you're a snob, how about the bottles from the famous Hakkaisan Brewery that go for around $98?
See the full list of Don Don Donki locations and opening hours here.
This article was first published in City Nomads.