Mothers are probably the fussiest type of people out there, more so if they're Asian.
Though we tend to just call their behaviour kiasu (afraid of losing) instead.
Therefore, it only makes sense that these mums pull out all the stops in preventing the spread of Covid-19 during the outbreak.
For one woman in Malaysia, it meant dousing her own son, who had just returned from Germany, in disinfectant.
The scene was captured in a video titled "How to prevent coronavirus 101 by Asian mum" by Facebook user Qi En on Monday (March 9).
Upon arriving at Kuala Lumpur International Airport, Qi En's brother was seen walking towards his family, pulling his mask down as he did so.
Instead of a warm hug, their mother pulled out a can of disinfectant and sprayed at him the moment he came close to her.
She didn't stop there either, circling her son as she continued spraying the disinfectant. Even his luggage wasn't spared.
But that wasn't the end of it.
In other clips shared by Qi En, their mum continued to do so even as the family walked back to their car. At some point, her brother gave up and took the can of disinfectant from his mother to spray at himself instead.
Facebook users were definitely tickled by their mum's actions, but it's safe to say she's not alone in being this kiasi (afraid to die).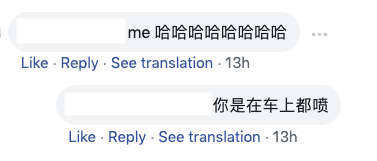 rainercheung@asiaone.com