A Chinese businesswoman died after breast augmentation surgery at a clinic in northeastern Liaoning province, according to local media reports.
The 32-year-old from Dalian, named Wang Li, suffered cardiorespiratory arrest during implant surgery at the Dalian Yestar clinic on July 5, The Beijing News reported.
Wang was accompanied to the clinic by a friend named Fangfang for the three-hour, 98,000 yuan (S$19,000) procedure, the report said.
Fangfang was quoted as saying that as the operation - which started at 11am - dragged on, she began asking staff about Wang's condition. According to The Beijing News, the clinic record showed that Wang suffered arrest at around 3pm and she was sent to another hospital.
Doctors at the Affiliated Zhongshan Hospital of Dalian University declared Wang dead at 8pm and notified her relatives.
It was not until 4pm that Fangfang was told her friend had been moved for emergency treatment. A report in Bandao Morning Post said that the clinic told her only that Wang had suffered an allergic reaction to a drug
Linlin, another friend, told The Beijing News that Wang was apprehensive about the operation, but was persuaded by the clinic's good reputation.
Read also
Liu Aidong, the dead woman's husband, said Wang had proposed her breast enlargement operation in May and complained that her breasts were too small, an opinion he disagreed with.

"She was so pretty that she did not need plastic surgery at all," he told the newspaper.

On Monday, investigators from the health bureau of Zhongshan district in Dalian said their preliminary findings showed that staff at the clinic were all qualified to perform augmentation surgery and that their inquiries into Wang's death would continue.

According to So Young, an online marketplace for cosmetic procedures and a social network for those who have had them, 20 million people in China had cosmetic procedures in 2018, and about a fifth of them were 19 or younger.

In January, Xia Lisha, a 19-year-old student from Guizhou province, died from an allergic reaction to the anaesthetic she was given while having surgery on her nose, news website Bjnews.com.cn said.

Last year, Thepaper.com reported that a 36-year-old woman in Shenzhen died in hospital, six days after three procedures on her breasts and arms.

This article was first published in South China Morning Post. 

news POST

Purchase this article for republication.
A 72-year-old woman who was the country's first patient to receive a remotely controlled breast surgery via 5G technology is in recovery and will soon leave the hospital in the Pukou district of Nanjing, East China's Jiangsu province.
The woman, surnamed Mao, had breast cancer and received medical treatment at the Pukou branch of the Jiangsu Provincial Hospital.
At 9am on July 3, doctors led by Jiang Ping prepared for the surgery while Tang Jinhai, an expert on breast cancer, stayed 20 kilometers away at hospital headquarters to direct the procedure.
With the help of 5G and mixed reality technologies, the signal transmission was smooth and stable during the operation, and Tang designed the surgical incision on a projection board and instructed the local doctors to operate.
Read also
During the surgery, doctors asked questions and Tang answered in real time. Two hours later, the tumour was removed completely.

Tang said 5G and MR technologies will make big hospitals and local branches work more closely together, have more online group consultations and share more high-quality resources, which can be widely used in diagnosis and treatment of many complex and severe cases.

This is the second attempt of a 5G and MR-assisted operation; the hospital succeeded in the country's first remote lung surgery on May 13.

In January this year, a surgeon in East China's Fujian province performed the world's first remote surgery using 5G technology. 64 kilometers from the operating location, the surgeon removed the liver of a laboratory animal with a manipulator arm.

news POST

Purchase this article for republication.
Several areas of Koh Lanta in Krabi province were hit by flash floods on Friday morning following heavy overnight rains, officials said.
Mountain run-offs hit several villages in Tambon Saladan, a key tourist destination of the island, tambon chief Kamol Kasikhoon said.
He said the main road in front of Phra Ae School had water about a metre high while Moo 2, Moo 3, and Moo 4 villages were hit by run-offs. Main roads in the villages were under water with the depth ranging from 30 centimetres to one metre.
The tambon chief said a house in Moo 3 village was also hit by a landslide but no one was injured.
Meanwhile, officials said the downtown area of Krabi's Muang district was also hit by flash floods on Friday morning.
The shopping areas there were under water almost a metre deep. Officials rushed to evacuate vehicles parked there.
ALSO READ: Monsoon rains wreak flood havoc across South Asia
news POST
Purchase this article for republication.
Following the social media controversy surrounding Garuda Indonesia's no-photo policy, low-cost carrier AirAsia has announced a photo competition to win free plane tickets.
The airline announced the photo competition on its official Indonesian-language Instagram page, @airasia_bhsindonesia, in what seems to be a deliberate attempt to win the hearts of annoyed netizens.
"Don't hesitate to show off your moments of joy when flying with AirAsia. You will have the opportunity to win free tickets to Lombok [in West Nusa Tenggara] and Labuan Bajo [in East Nusa Tenggara]!" AirAsia wrote in the Instagram post on Wednesday.
To enter the competition, AirAsia customers must first follow the airline's official Instagram or Facebook page. Customers may then upload a happy photo of themselves on either Instagram or Facebook, alongside a caption that mentions @airasia_bhsindonesia and the hashtag #BahagiaBersamaAirAsia (HappyWithAirAsia).
The competition runs until July 22 at 23.59pm. Two winners have to choose between tickets from Jakarta to Lombok or from Bali to Labuan Bajo.
Garuda Indonesia recently came under fire on social media for urging passengers and cabin crew members to refrain from taking pictures or recording videos on board.
Many netizens bemoaned the national flag carrier's new policy, with some calling it a public relations misfire following the viral Instagram photo of a handwritten menu for in-flight meals in the airline's business class.
However, several companies such as ride-hailing app Grab Indonesia and Kaesang Pangarep's banana fritters brand Sang Pisang took a playful route and parodied the Garuda Indonesia announcement.
Garuda Indonesia has clarified its statement, saying that passengers are in fact still allowed to take pictures on board.
"Passengers can still take pictures inside the plane such as selfies and other photos as long as they don't infringe on the comfort and privacy of other passengers," said Garuda Indonesia corporate secretary vice president M. Ikhsan Rosan in a statement received by The Jakarta Post on Wednesday afternoon.
news POST
Purchase this article for republication.
Fashion has always been a necessary and integral part of K-pop. The music videos and albums of K-pop stars always follow a concept effortlessly coordinated to flow seamlessly to their concert performances.
It's not just music and image, their street style and airport fashion (yes, what they wear to the airport when they leave for concerts abroad are also a thing) are eagerly discussed and dissected with fashion blogs dedicated to a group or each individual member's style.
Some of them even have their own brands, and endorsements are just the icing on the cake.
Billboard also reported that according to the global fashion search engine Lyst, fans are wearing the same designers as their beloved K-pop idols.
For its 2018 Year In Fashion report which tracked more than 100 million searches from 80 million shoppers across the globe, Lyst identified K-pop stars as "major global fashion influencers". Is it any wonder that the fashion world has embraced them?
For the past few years, they've become permanent front row fixtures at fashion weeks around the world, bringing their legions of adoring fans to the venues hoping to catch a glimpse of them.
The most famous front row K-pop star is of course G Dragon, who has always been a familiar sight at Chanel. He was also its brand ambassador in 2017. He's currently doing mandatory military service, but we have no doubt once he's out, he'll be back in the fashion spotlight.
Chaerin Lee or CL (formerly of 2NE1) has been seen at Jeremy Scott, Marc Jacobs and Opening Ceremony, and even performed at one of Alexander Wang's famous after-parties in 2016.
Kim Jae-joong not only sat front row at the Yohji Yamamoto Spring/Summer 2018, he was also backstage shooting photos and being filmed for his variety show, Photo People.
Other famous names seen at fashion week include Suzy Bae, formerly of Miss A at Dior Autumn/Winter 2019, Kai from Exo at Gucci Cruise 2019 and Gucci Cruise 2020, his group member Oh Se-hun at Louis Vuitton Cruise 2019.
Sandara Park (formerly 2NE1), is also a familiar face at fashion weeks. The recent Paris Fashion Week for the Autumn/Winter 2019 collections saw her serving looks at Chloe, Balmain, Off-White, Vivienne Westwood, Thom Browne and Sacai.
Changmin of TVXQ also had the distinction of being the first Korean star to be invited to a Prada show at Milan Fashion Week for its Spring/Summer 2019 show.
Then there are the Blackpink girls - Jennie Kim, who was at the Chanel Spring/Summer 2019 and Autumn/Winter 2019 show, Lisa at Michael Kors Spring/Summer 2019 and most recently, Celine Autumn/Winter 2019, while Rose and Jisoo were at the Coach Spring/Summer 2019 show.
One of the surprises at the recent Paris Fashion Week was Song Min-ho aka Mino, of the boyband Winner who walked the runway for the Louis Vuitton Spring/Summer 2020 show.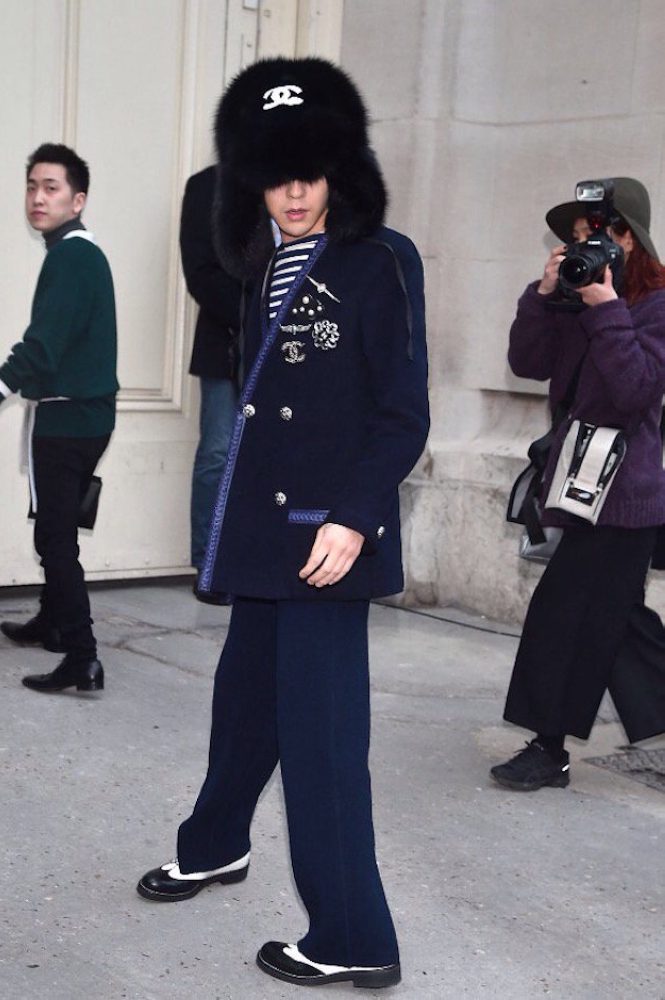 Mino has apparently paid his fashion dues - he and group member Lee Seung-hoon were at the Burberry Spring/Summer 2018 show.
He's also had various endorsements and collaborations, guest-edited Vogue Korea in Dec 2018 and was on the cover of Dazed. He's not the first though as Jessica Jung, formerly of Girls' Generation (she's also a familiar face at fashion week), walked for Dolce & Gabbana's Spring/Summer 2019 show.
Meanwhile, we're waiting to see BTS at fashion week in the near future. Perhaps Dior Homme? After all, Kim Jones did recently design the group's stage outfits for its world tour.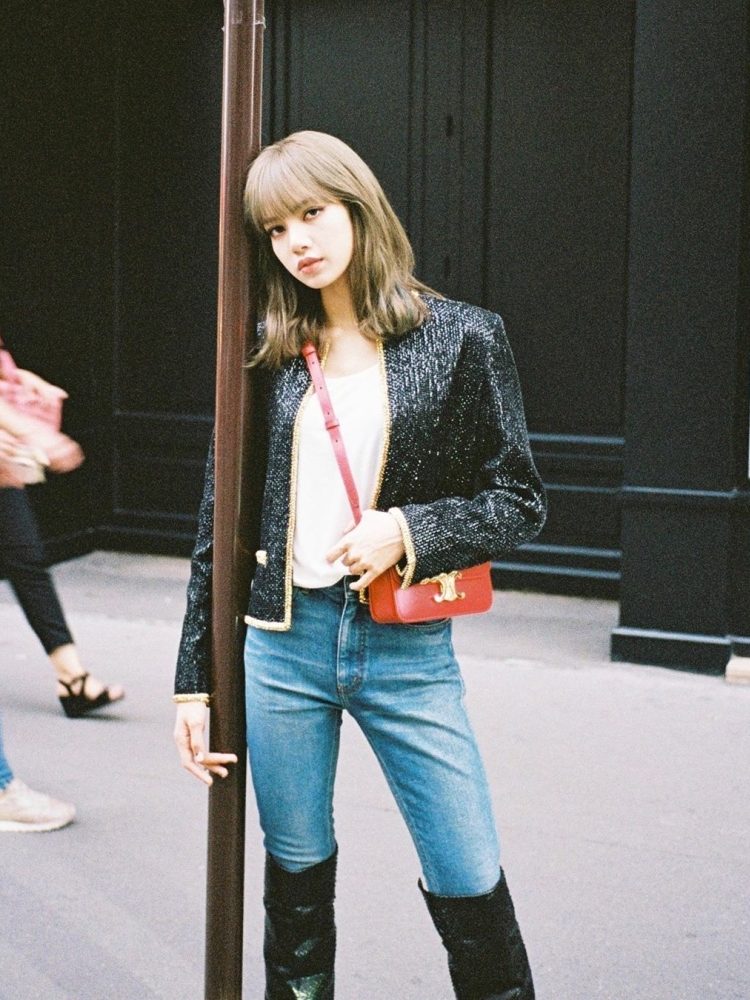 news POST
Purchase this article for republication.
Beer-loving South Koreans angered by a trade row with Tokyo are boycotting Japanese brews in a surge of patriotism that has even seen popular beauty bloggers targeted.
Japan this month unveiled tough restrictions on exports crucial to tech titans like Samsung, fuelling fears about the impact on the global tech sector, while South Korea's central bank warned it could have "no small impact" on the economy.
Officials from both countries have held hours of terse talks to settle the worsening crisis but there has so far been no sign of detente.
But beer drinkers in the South are making their fury known, shunning four big Japanese brands in favour of other brews, according to E-Mart, the country's largest hypermarket chain.
Sales of Asahi, Kirin, Sapporo and Suntory beer fell nearly 25 per cent in the first two weeks of July compared with the second half of June, it said.
"This is a sudden drop we haven't seen for a long time," an E-Mart official told AFP, adding that sales of Korean beer brands were up around seven per cent in the same period.
The trade spat is the latest escalation in a bitter decades-long feud over Japan's use of forced labour during World War II.
It has sparked ire in South Korea, where almost seven in 10 people still report negative feelings towards the country's former colonial ruler.
Meanwhile, around 3,700 members of a South Korean grocery store owner association have stopped orders of some or all Japanese products.
"Japan -- a country that does not regret its past. We do not sell Japanese products here," reads a sign in front of one supermarket in Seoul.
The shop's owner, Kim Jeung-pil, told AFP he had removed beer and cigarettes produced in Japan from sale this week -- the first time he has taken direct action in this way.
"Asahi beer has always been very popular among my customers," he said. "But I'm willing to make this sacrifice for my country."
MADE IN KOREA
Tokyo says its trade restrictions -- targeting key chemicals used in making gadgets -- were made necessary by a "loss of trust" in relations with Seoul, while also accusing South Korea of improperly handling exports of sensitive materials from Japan.
But Seoul says Tokyo was retaliating for a series of rulings from South Korean courts ordering Japanese firms that used forced labour decades ago to compensate the victims.
Among the boycott calls is an image shared on Instagram that says "I won't go to Japan, I will not buy Japanese products", featuring the word "NO" with the Japanese flag's red disc as the "O".
One of the biggest online forums for South Korean visitors to Japan, where more than a million users share travel tips, also announced an indefinite closure in support of the movement.
South Korean stationery chain Kyobo Hottracks has started indicating which pens are domestically produced by labelling them with markers featuring the national flag or flower.
It told AFP sales of Korean pens increased 23 per cent in the week after they first put them out, while sales of those by Japanese brand Jetstream dropped by 10 per cent.
Even beauty bloggers have come under scrutiny. Risabae, whose video channel has more than two million subscribers, had to apologise after public criticism for demonstrating a Japanese make-up product earlier this month.
NATIONAL IDENTITY
Read also
South Korea and Japan are both democracies and US allies, faced with an increasingly assertive China and the long-running threat of nuclear-armed North Korea.

South Korea's left-leaning President Moon Jae-in is pushing for engagement with the North and has stressed that the independence struggle against Japan is at the heart of national identity in both Koreas.

Meanwhile, supporters of the Japanese administration are more right-wing and revisionist, said Linda Hasunuma, an assistant professor of politics at the University of Bridgeport in the US.

"We have two governments that are willing to escalate tensions as they try to respond to their bases," she told AFP.

In Japan, a poll of around a thousand people by the Asahi Shimbun newspaper found that 56 per cent supported the government's tightening of export controls to South Korea on chemicals used for chips.

Not all South Koreans support the boycott of Japanese goods, however.

Jeong Deok-rye, a 52-year-old restaurant owner in Seoul, said customer complaints had forced her to remove Asahi beer from the menu.

"One customer said just by looking at Asahi beer, it makes them angry," she told AFP, adding that she hopes South Korea and Japan end their animosity so that "both of the countries prosper".

news POST

Purchase this article for republication.
If your social media timeline has been looking like a nursing home lately, you have FaceApp to thank for that.
A product of Russian company Wireless Lab, the "AI face editor" app for iOS and Android has actually been around since 2017 and only recently came to popular usage after celebs started putting up selfies of themselves looking old AF through FaceApp's filter. 
As charming and amusing as the app is, the way FaceApp's tech works has been up for question of late. You see, it doesn't alter the image of your face within your phones — the app takes your photo, sends it to its servers, carry out some (scarily precise) artificial-intelligence sorcery on it, and sends it back to your phone. Feel free to chortle about your wrinkled visage and post on social media, but just know that FaceApp will keep a copy of your image somewhere, with some (if not all) of the metadata from the photos. 
Plus, there's the Mother Russia angle. Associated with online disinformation, hacking, espionage and general privacy concerns, it shouldn't be surprising that the internet is now rife with declarations that FaceApp is a nefarious plot by Russians to steal your data. US politicians — intensely paranoid about Russian interference — are already calling for investigations into the app. 
Read also
"FaceApp's location in Russia raises questions regarding how and when the company provides access to the data of US citizens to third parties, including potentially foreign governments," US Senate minority leader Chuck Schumer noted. 

Closer to home, even Singapore's own Prime Minister Lee Hsien Loong advised folks to stay woke about letting FaceApp have access to your mug.
Just how safe is it?
Thing is, FaceApp's privacy statement in their terms of service is kinda vague. Yes, you do own the rights to your content and the developers can't claim ownership of any user content. The thing that raises eyebrows is this declaration: 

"You grant FaceApp a perpetual, irrevocable, non-exclusive, royalty-free, worldwide, fully-paid, transferable sub-licensable license to use, reproduce, modify, adapt, publish, translate, create derivative works from, distribute, publicly perform and display your User Content and any name, username or likeness provided in connection with your User Content in all media formats and channels now known or later developed, without compensation to you." 
Read also
TL;DR — FaceApp can repost your images for monetary purposes whether you give consent or not. They don't own your content, but doing whatever they want with your content is well within their legal rights. Even after you delete the app. 

Now we don't know what exactly FaceApp will do with the millions of altered and unaltered images uploaded by its millions of users. Considering that FaceApp now possesses something as personal and intimate as your facial data is something to pay attention to. 

Suddenly, gender-swapping/age-accelerating/beard-installing filters on your face might not be as harmless as you'd think.  
FaceApp responds
In a statement to TechCrunch, the company made it clear that the pictures we upload on the app don't stay permanently on its servers — or so they say. 

"We might store an uploaded photo in the cloud. The main reason for that is performance and traffic: we want to make sure that the user doesn't upload the photo repeatedly for every edit operation," FaceApp assured. 

"Most images are deleted from our servers within 48 hours from the upload date." 

While the core R&D team may be located in Russia, user data is not transferred to Russia, asserted FaceApp. Its servers are based in the United States — Amazon data centres to be exact. Interestingly enough, some FaceApp servers were hosted by Google across other countries, including Ireland and Singapore, Forbes reported.

In other words, it'll be pretty hard for Russian intelligence to demand user data from FaceApp as they'll have to make requests to Amazon. Plus, they claimed that user data doesn't get shared with third parties. 
All filtered out
So what do we take away from all this? It's fine. Although FaceApp could do a better job in being truly transparent on what it's doing with your content, playing around on the app doesn't exceed the risk of data misuse more so than any other platform that you're already uploading pictures to. 
Read also
Facebook, for one, has similar stipulations in its terms of service. The tech giant is also granted "non-exclusive, transferable, sub-licensable, royalty-free, and worldwide license to host, use, distribute, modify, run, copy, publicly perform or display, translate, and create derivative works of your content," but you don't see a lot of people complaining about it. 

China's face-editing app Meitu scrapes user data like GPS locations, jailbreak statuses and LAN IPs. Earlier this month, it was revealed that over 1,000 Android apps are sneakily collecting user data without their permission — which thankfully should be harder for them to pull off when Android Q launches later this year. 

But baby steps. If you're concerned enough to remove your data from FaceApp's servers, there's a way to do so. If not, cool! Keep putting virtual bangs on your selfies or something. At least FaceApp's way past the stage where they thought that altering selfies with "black", "Indian" and "Asian" filters was a good idea. 

news POST

Purchase this article for republication.
Animation fans gathered at the site of Japan's worst mass killing in 18 years on Friday, laying flowers and offering prayers for the 33 people killed in an arson attack on an animation studio.

A man had on Thursday shouted "die", and that he had been plagiarized, before pouring what appeared to be petrol in the three-storey studio of Kyoto Animation and setting it ablaze.

On Friday, mourners gathered in the rain at the edge of a police cordon around the charred building.

"It's hard to put into words how I feel," said 27-year-old animation fan Yuichi Kumami, who had taken time off work at his company in nearby Osaka to lay flowers at the site.

"They may not be able to produce the same kind of works again and it was my hope that there would be more memorable works in the future, but that may be impossible now and that is very saddening," he said, his voice cracking with emotion.

A pillar of Japanese pop culture, animation has become a major cultural export, winning fans around the world.

Kyoto Animation has an outsized role in the industry, with its influence outstripping the list of works it has produced.

TERRIBLE PERSON

Police on Thursday detained a 41-year-old man who had been seen pouring what appeared to be petrol at the building, public broadcaster NHK reported.

Kazuko Yoshida, 78, said she lived close to the site and had smelt smoke on Thursday. From her second-floor window, she saw smoke and helicopters.

"I wonder why the company was targeted, why those people had to be caught up in this. It sounds like the man who did it wanted to die," she said.

"If he wanted to die he should have died alone, why did he have to involve other people? He is a terrible person."

An American fan of Kyoto Animation, 26-year-old Blake Henderson from Alabama, heard about attack while on a visit to Kyoto and came to pay his respects.

"I love fighting games, all things about Japan," said Henderson, who wants to work in Japan as an English teacher. "I love Japan so much and this one incident won't change my entire perspective on Japan, but it still hurts."
Read also
One 23-year-old university student paid his respects before going to his lessons. He said he was a fan of "anime", as Japanese animation is known.

"You hear about gun killings overseas, but anyone can get their hands on gasoline and that is pretty frightening," he said. "You can't stop people from buying gasoline, perhaps there's a way to offer help to people who might be tempted to commit crimes."

One elderly man passing by on his bicycle said the building did not appear to have a fire escape.

"I think that was a big reason why so many people died," he said.

news POST

Purchase this article for republication.
Do you use smart locks or are you still holding on to the traditional lock-and-key system? For our fifth episode of Insights, Outside, we approached folks at Raffles City to find out what they know, as well as their concerns, about smart locks. At the end of the view, we share must-know facts about smart locks.

You should also watch the first episode, where we ask homeowners what they want for their dream homes, as well as share renovation tips. Can't decide if you should have an open or closed kitchen? Get some ideas here.

Here are three smart locks you should consider:

THE PUSH PULL SAMSUNG DOOR LOCK
Samsung SHP-DP738 lets you unlock your door in four different ways: via the smartphone app, fingerprint, a touchscreen PIN code, and a mechanical key. Their new push-pull function was designed so users can enter open the door conveniently - with just a push when you are outside, and a pull when you're at home - even if their hands are full. That eliminates the twisting action found in most traditional lock-and-key systems. Other Samsung SHP-DP738 features include a log record, the ability to issue a one-time PIN for family members or deliverymen, and an intruder alarm which is activated when the smart lock detects suspicious movements for prolonged periods of time.

More information on the Samsung SHP-DP738 smart lock here.

THE IGLOOHOME SMART MORTISE LOCK
The Smart Mortise Lock by homegrown brand Igloohome is manufactured in South Korea. It has multiple entry modes such as a PIN code, a bluetooth key via the smart phone, as well as a physical key. You also don't need Wi-Fi for the Smart Mortise Lock to work; this reduces the chances of Wi-Fi hacking. The technology encrypts your data, too. Renting out your home on Airbnb? Igloohome's Smart Mortise Lock can automatically issue PIN codes to your guests after you synchronise your Airbnb calendar. Other features include a fire alarm and an emergency power supply. When the batteries are flat, an external DC9V battery can be used to jump-start the lock. Like Samsung, the Smart Mortise Lock also allows you to simply pull down the handle - it assures an anti-panic and easy exit system in times of emergencies.

More information on the Igloohome Smart Mortise Lock here.

ASUS SMART DOOR LOCK (DL101)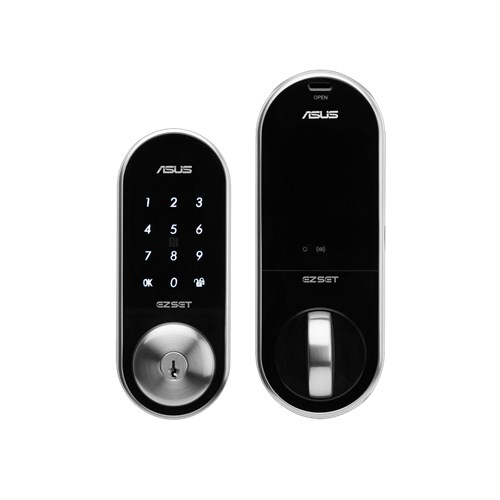 You can unlock your Asus DL101 in four ways: via a PIN code, the SmartHome app, using the NFC (Near-field Comunication, which means the the lock will be activated when your smart phone is near), as well as a traditional key. Security is Asus' top concern; the DL101 features an anti-tamper alert to scare off intruders, an auto-lock system after 30 seconds, as well as a randomised code to prevent anyone from guessing your password. It was also designed to be protected against high-voltage shocks.

More information on the Asus DL101 smart lock here.

This article was first published in Home & Decor.

news POST

Purchase this article for republication.
The grisly death of an airport personnel at Yemen's Aden International Airport has been captured on a closed-circuit television camera.

The incident, which reportedly happened on July 14, saw airport staff Lofti Ibrahim al-Shamakh suffering an electric shock that led to his immediate death.

In the harrowing 30-second video, Lofti notices an electric fan was not facing the direction of airport guests. In an attempt to adjust it, he is electrocuted upon contact with the device and his body starts to convulse.

Lofti then tries gesticulating for help at a nearby colleague to no avail, with his face contorting in a frightening manner and darkening in colour before he eventually stops moving.
Read also
While this is going on, the aforementioned colleague calmly packs a bag and passes Lofti in oblivion, seemingly without a care. A number of people in the background do not seem to notice what is happening either. 

A few seconds after the colleague leaves, another man dressed in a white shirt notices Lofti's unusual behaviour and checks on him in concern, disconnecting man from metal in the process which results in sparks emerging from the fan.

According to Arabian news portal Almasdar Online, Aden International Airport lacks a sophisticated air-conditioning system and the current one faces many breakdowns, so fans are used as an alternative.

After the video was released, internet users criticised the airport's handling of the affair and were riled by the cluelessness of the employee who did not rescue the victim.

A representative from the airport has since come out to apologise and promised to take responsibility for the accident, reported China Press.

news POST

Purchase this article for republication.