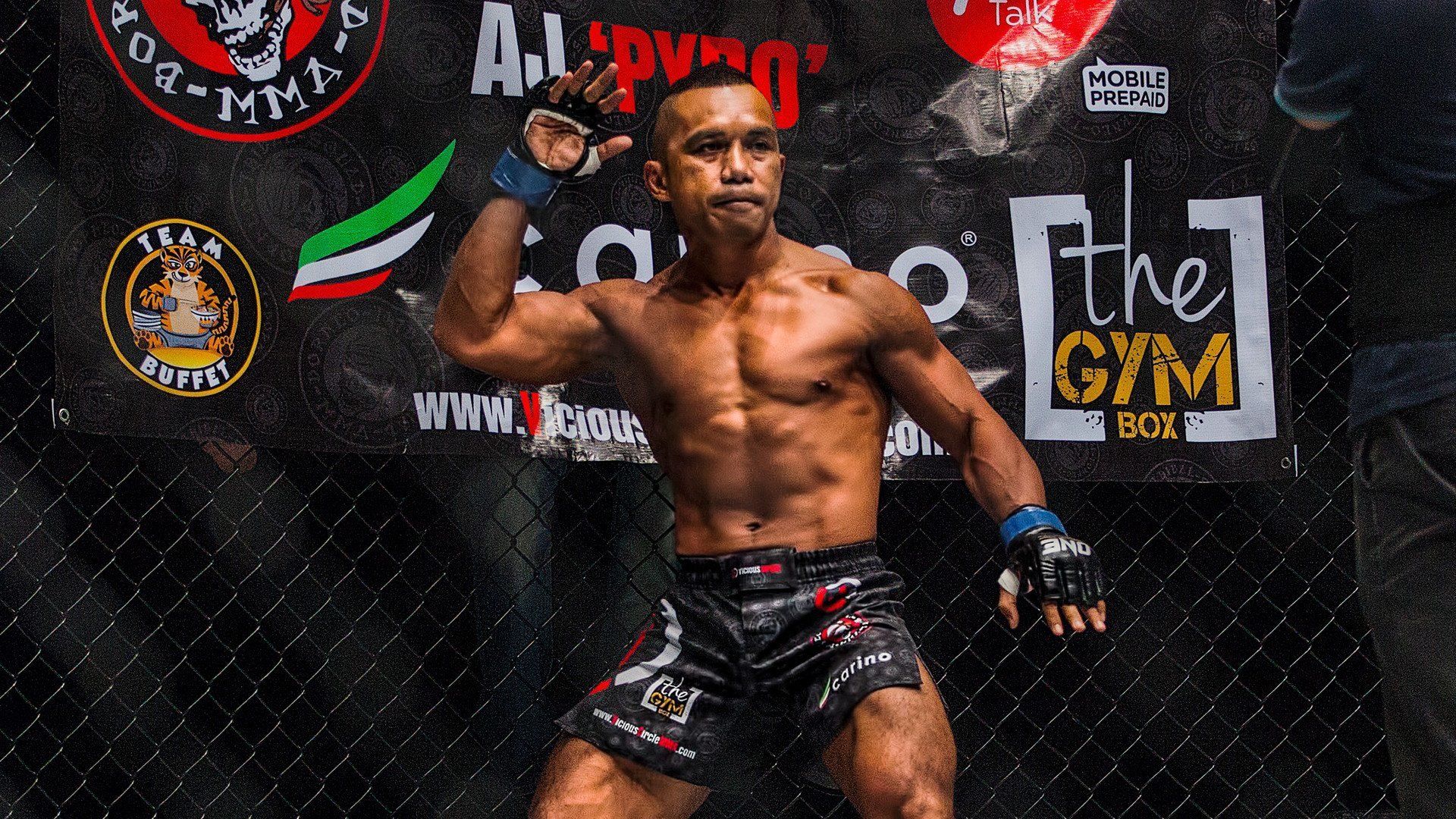 A few months ago, AJ "Pyro" Lias Mansor was in the hospital and faced a life-threatening situation.
The 43-year-old was diagnosed with a head tumor, which doctors described as potentially fatal. In order to save his life, he had to have surgery to get the tumor removed.
"It was a very risky procedure," the Malaysian mixed martial arts pioneer emotionally says.
"I've had it there for three years, and the doctors told me it could be fatal if I don't have it removed immediately as it was a cancerous tumor."
It was not an easy decision, as he had to sacrifice his training schedule for nearly three months.
"I'm stubborn and I've ignored it for way too long, but I decided I must go for it to save my own life," he admits. "I spent five nights in the hospital and even then, I started to get restless."
Mansor, the ONE Featherweight Malaysia Tournament Champion, started stretching in the hospital room and practicing his breathing techniques.
That was the only physical training he could possibly do at that point in time.
However, just days after the tumor was removed, he returned to the gym.
"As soon as I got discharged, I went to see my family, and next, I was back training. I did light cardio and stretching, and picked it up from there," he explains.
"After a month, I started training my striking, Brazilian Jiu-Jitsu, and mixed martial arts, and it surprised me that despite my condition, I was still in good shape.
"While at the gym, I kept on looking back. [I am] so thankful to be able to continue this journey because I was just fighting for my life."
That was the moment "Pyro" decided to text officials from ONE Championship.
He was eager to make his return to the cage and resume his professional mixed martial arts career.
"My goal has always been to fight. Martial arts is my life," he says.
"After I survived the surgery, it gave me extra motivation, allowing me to have this small sense of belief that I can fight next year. I already feel stronger. I told them I'm ready."
Mansor will face Indonesia's Yohan "The Ice Man" Mulia Legowo at ONE: ETERNAL GLORY, which emanates from the Istora Senayan in Jakarta, Indonesia on Saturday, 19 January.
It will be the first time the Malaysian has competed for the promotion in two years, but he is prepared and could not be any more thankful for the opportunity to step into the cage again.
"Thank you to ONE Championship for giving me this chance," he says.
"I believe I'm ready, and it's such an honor to be part of the first show of 2019. I'm really excited… it's been a tough journey."