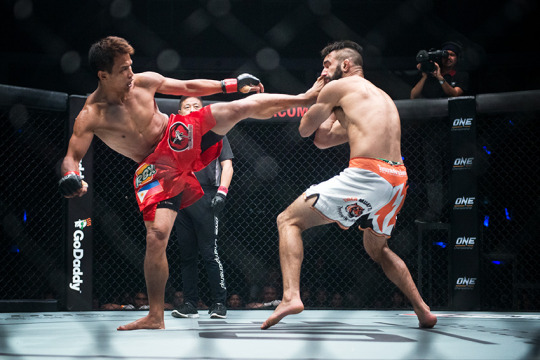 Edward Kelly always wanted to be an upstanding member of his community.
Initially, that was as a police officer in the Philippines, where he grew up in an area plagued with crime and violence on the streets. It affected his family and drove him to try and make a difference and help those around him.
"My focus before joining the police was to defend the people," said the 33-year-old.
"I came from a province where a lot of people are pickpockets, and they were making illegal money instead of taking legal jobs. So, I wanted to apprehend them and put them in prison."
Kelly studied Criminology at the University Of The Cordilleras before becoming an intern at the local police department, but quickly realised it wasn't the journey he wanted for his life.
"Police morale was low back in 2007," he said.
"I remember during my internship, I asked four or five officers, 'How is police life?' Almost all of them that I asked already had five to ten years of service. All of them suggested to me to take another course."
It left him bereft of direction and unsure of his next move. Then he found a different source of inspiration - his brother Eric, who was already competing for ONE Championship.
"I noticed after he started martial arts that it taught him the discipline not to fight me as a brother," he said.
"Instead, he started giving me advice through what he had learned.
"I also joined martial arts because it teaches you discipline, and a lot of other positives, too."
While at university, Kelly met Mark Sangiao, a teammate of his brother and the school's wushu coach. He invited Kelly to take up the discipline and helped him make the varsity team.
Aafter graduation, Kelly decided he wouldn't head down the law enforcement route. Instead, he'd become a professional martial artist.
"Martial arts speaks to my heart. It taught me a lot — not only in competition, but even outside the cage," he says.
"Unlike my cousins, who easily get into fights, martial arts taught me discipline. I do not get into street fights or anything like that."
Now competing with a 9-4 record, Kelly continues to train under Sangiao at Team Lakay in Baguio City, and has his sights set on a run of success in the cage after his three-bout win streak was halted by Emilio Urrutia last August.
His next opportunity to impress will come on 26 January at ONE: GLOBAL SUPERHEROES when he takes on undefeated Cambodian Meas Meul in Manila.
While a run towards title contention would be welcome, challenging for belts isn't Kelly's priority right now. He's more focused on providing for his family.
"After being in martial arts for such a long time, my goal now is to share this with my family," Kelly states.
"If my son grows up and sees that I am a martial artist and also wants to be one, I would fully support him. Even if he does not become a professional, it would still give him discipline in his life."