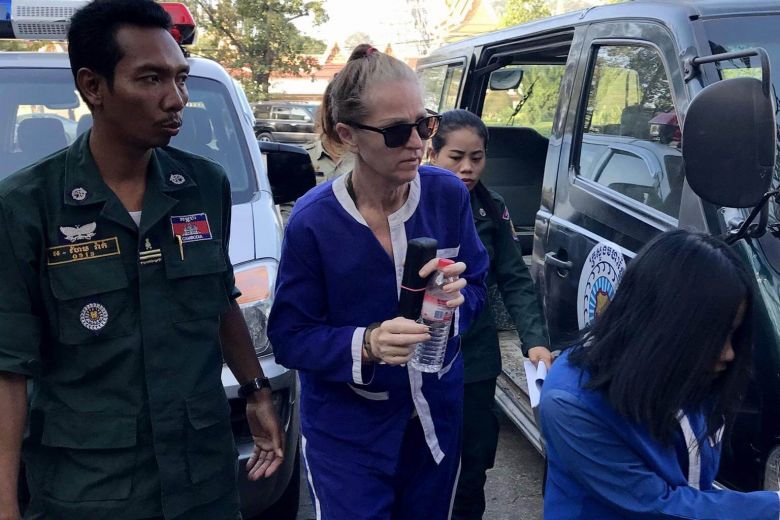 PHNOM PENH - An Australian nurse jailed for 18 months for running a surrogacy clinic in Cambodia had her sentence upheld Monday (Jan 8) in a prominent case highlighting the country's role in the lucrative trade.
Tammy Davis-Charles, a nurse in her early 50s from Melbourne, was arrested in November 2016 with two Cambodian colleagues weeks after the country passed an edict forbidding commercial surrogacy.
She was convicted of sourcing clients and falsifying documents, although she said in her trial that she simply provided medical care to the Cambodian mothers.
Appeal Court Judge Kim Dany upheld the verdict during a brief hearing in Phnom Penh, saying the court had "already given a lenient sentence".
Dressed in a blue prisoner uniform, Davis-Charles did not react to the ruling or speak to reporters afterwards. She has a final chance to appeal the sentence in front of the Supreme Court.
Cambodian authorities moved to curb the surrogacy trade after prospective parents - many from Australia - turned to the impoverished country in the wake of bans in Thailand and India.
Critics of the practice say it leaves women with few economic choices open to exploitation.
Police said Davis-Charles moved from Thailand to take advantage of the continued demand after several scandals in the neighbouring country prompted a government crackdown.
More than 20 Cambodian surrogate mothers were paired with clients in the Davis-Charles clinic, and they received around US$10,000 (S$13,300) each.
The nurse's two Cambodian colleagues were convicted of the same charges and also jailed for 18 months.
With cheap medical costs, a large pool of poor young women and no laws excluding gay couples or single parents, countries in South-east Asia were for years attractive destinations for the surrogacy trade.
Cambodia defended its decision by saying it did not want the country to become a "factory" for making babies.
Laos has emerged as the next frontier in the "rent-a-womb" business, which still exists through shadowy unregulated networks in Cambodia and other countries.