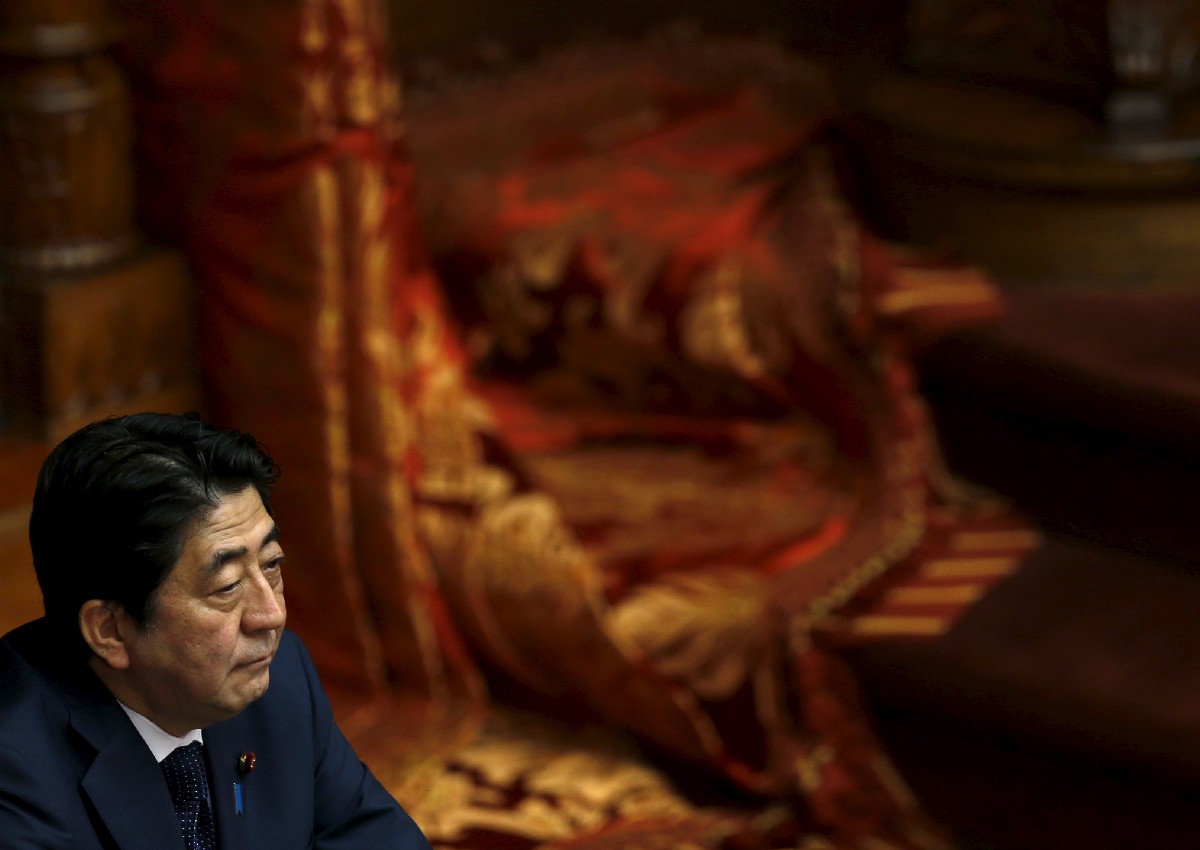 TOKYO - Japan is expected to pass security bills Friday that would allow troops to fight on foreign soil for the first time since World War II, despite fierce criticism it will fundamentally alter the character of the pacifist nation.
Prime Minister Shinzo Abe's ruling coalition wants to vote the controversial bills into law after days of heated debate that at times descended into scuffles, tears and tantrums.
Tens of thousands of people have taken to the streets in almost daily rallies, in a show of public anger on a scale rarely seen in Japan.
On Friday hundreds gathered again outside the parliament in Tokyo.
Opponents argue the new laws - which would allow the tightly restricted military to fight in defence of allies - violate Japan's constitution and could see the country dragged into American wars in far-flung parts of the globe.
In fraught scenes uncommon for Japan's normally sedate parliament, opposition lawmakers on Thursday pushed and shoved in a failed bid to stop a committee approving the bills.
The legislation was expected to go to a vote in the full upper house some time on Friday.
Abe has faced fierce criticism for his handling of the bills and there are growing signs the campaign has taken a political toll.
Opinion polls show the vast majority of the public is against the changes, and Abe's once sky-high approval rating is dropping.
Nationalist Abe wants what he calls a normalisation of Japan's military posture, which has been restricted to narrowly-defined self-defence and aid missions by a pacifist constitution imposed by the US after World War II.
'Enough debate'
Unable to muster support to amend clauses enshrining pacifism, Abe opted instead to re-interpret the document for the purpose of his bills, ignoring warnings from scholars and lawyers that they are unconstitutional.
Opponents, including a Nobel-Prize winner, popular musicians and other prominent figures, say the changes could fundamentally alter Japan.
Katsuya Okada, head of the main opposition Democratic Party of Japan, vowed to "keep making every possible effort to block" the bills, although Abe's unassailable parliamentary majority makes this look unlikely.
But Chief Cabinet Secretary Yoshihide Suga said the wrangling should end, blaming the opposition for wrongly labelling the legislation "war bills".
"We have spent enough time and had enough debate," he told reporters on Friday.
Abe says the changes are necessary because of threats from an increasingly belligerent China and unstable North Korea.
But for many Japanese, they will undermine dearly-held pacifist ideals.
"Japanese are often seen as modest and humble, but it's not the case this time," said Ryoko Ikeda, a 36-year-old mother at a parliamentary rally.
"It is our children and future generations who will pay the price." Keiko Nagao, in her 40s, added: "A pacifist image is Japan's treasure and if we lose it, it will be a big loss for our country." Security experts say the bills will force a reevaluation of Japan's place on the world stage.
"The bills are a psychological message to the world that an era in which Japan should not be involved in conflicts because of its exclusively defence-oriented policy is over," said Hideshi Takesada, a professor at Takushoku University in Tokyo.