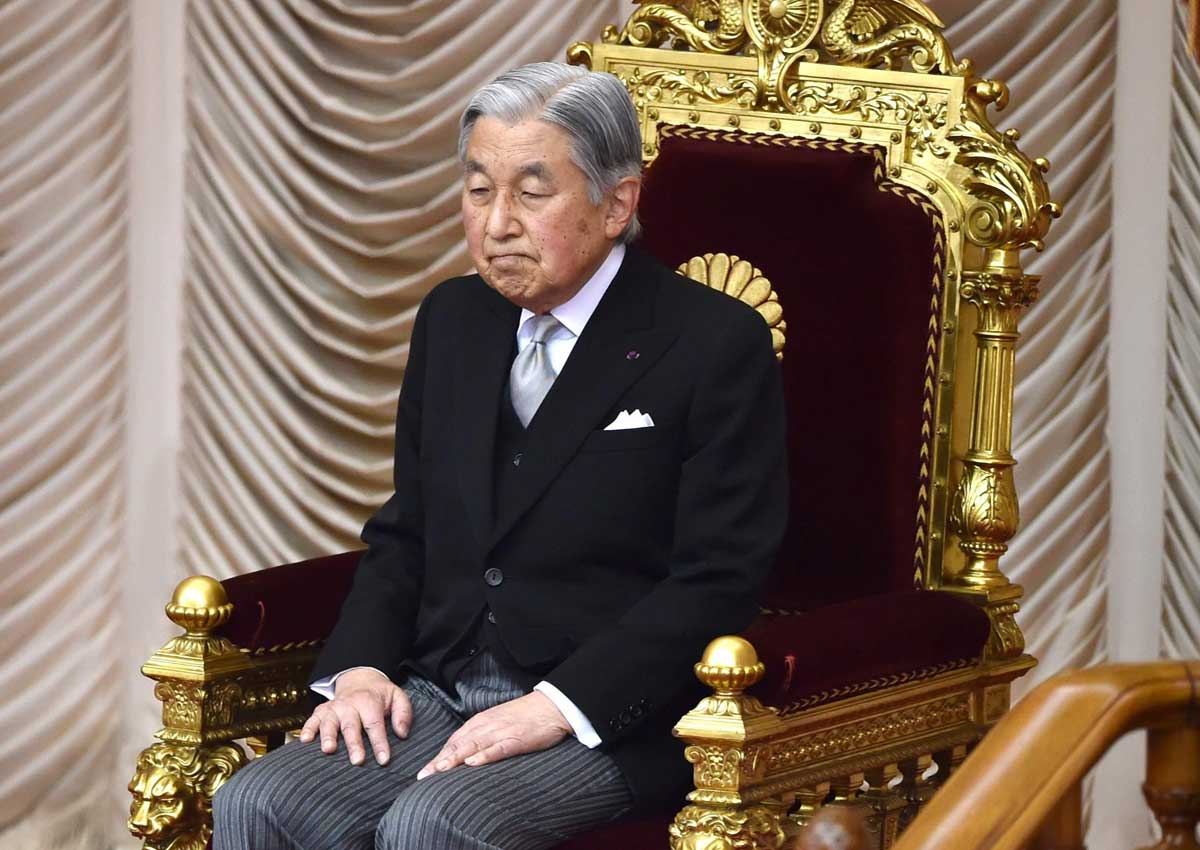 TOKYO - Japanese Emperor Akihito, who had been resting for the last few days after suffering nausea and other symptoms, resumed his official duties in earnest on Thursday by attending a ceremony to welcome new ambassadors, the Imperial Household Agency said.
Akihito, 84, who has spent much of his nearly three decades on the throne seeking to heal the wounds of war, is set to step down on April 30 next year in the first abdication by a Japanese emperor in nearly two centuries.
The emperor cancelled his public duties on Monday after suffering dizziness and nausea due to cerebral anaemia, a condition caused by insufficient blood flow to the brain, and took a rest on Tuesday.
Akihito resumed work at his desk on Wednesday with the signing of government documents and had now returned to public duties, a spokesman at the Imperial Household Agency said.
It is not clear if the emperor had completely recovered, the spokesman said. An announcement posted on the Imperial Household Agency website on Wednesday said that he was in the process of recovering from dizziness and slight stomach-ache.
"No such announcement as 'recovery has been achieved' was issued. But it is true that the emperor has returned to public duties," the spokesman said.
Akihito, who has had heart surgery and treatment for prostate cancer, said in 2016 that he feared age might make it hard for him to fulfil his duties.