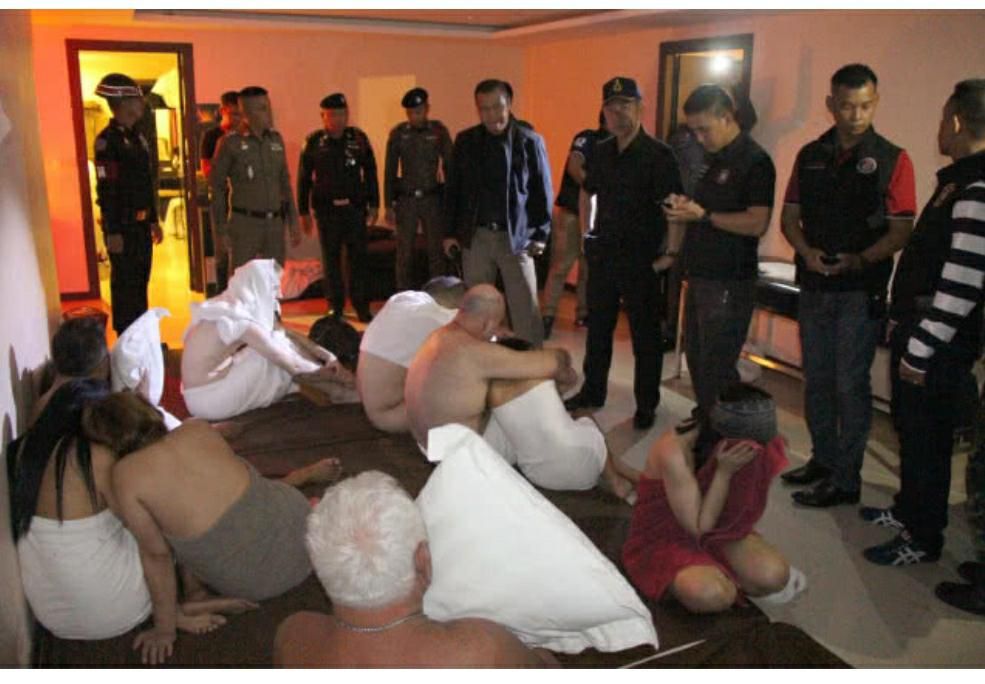 Thai authorities cracked down on a sex party in Pattaya over the weekend.
The party was held in a hotel in Chon Buri's Bang Lamung district. When officials raided the hotel late on Saturday night, they found many foreigners openly engaging in swinging and group sex.
There were 14 couples who came from many countries including the United States, Canada, China, Malaysia, Singapore, Germany, Cambodia, India and Ukraine. Also found at the venue were used condoms, sexual-arousal drugs, and sex toys.
According to a Shin Min Daily News report, a Singaporean man was among those detained. Bangkok Post reported that a total of 11 men and 14 women were rounded up.
Photo: YouTube screengrab
Bang Lamung district chief Naris Niramaiwong said: "We received complaints that the hotel had allocated one of its areas for the sex party. The operation woos customers via a website. Participants must be a couple and pay Bt1,500 (S$63) per head per night,"
A 53-year-old Chinese man has identified himself as the hotel owner. However, authorities found that his hotel operated without a proper licence.
The Chinese man has been charged with operating an unlicensed hotel and also for procuring people for indecent acts. His hotel staff also face charges of being accomplices in such offences.