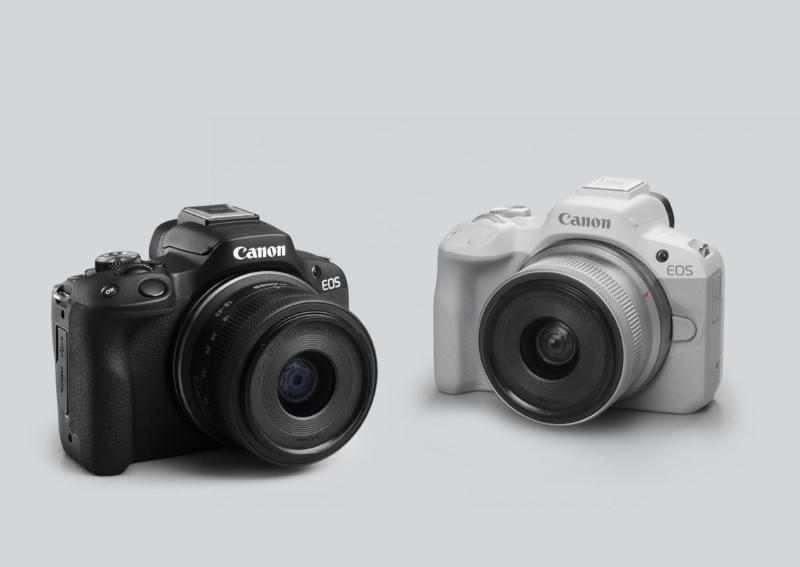 Canon announced the EOS R8 and EOS R50, which are more similar than you think. These are effectively 'entry-level' mirrorless cameras at two different price points.
In a nutshell, the R50 is essentially a beginner's mirrorless camera or an upgrade for vloggers who need something more capable than a smartphone. The R8 on the other hand is the gateway full-frame camera with current features (there's still the cheaper, older RP if you just want a basic one).
EOS R8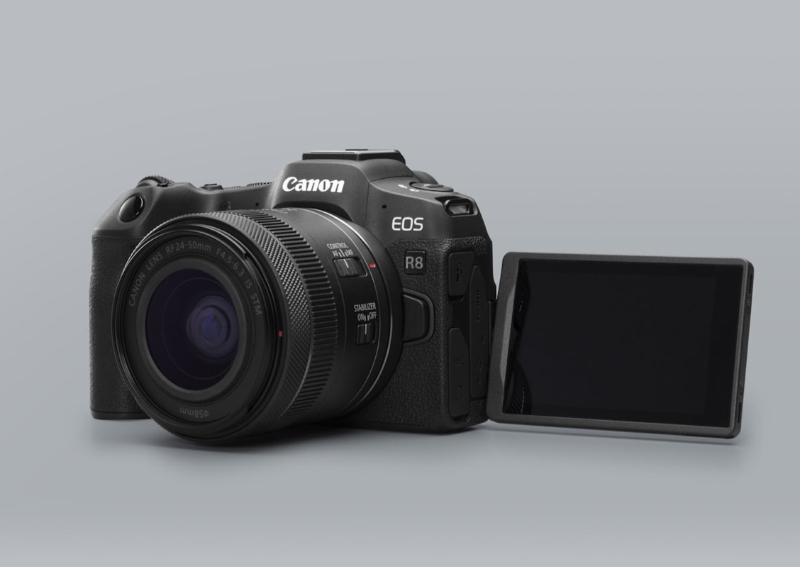 The R8 may have a form factor that's similar to the RP — the R8 is in fact 20g lighter — but it takes its cue from the EOS R6 Mark II and shares the same features such as Canon Log 3 and up to 40 fps continuous shooting.
The elephant in the room is that it has no in-body image stabilisation (IBIS), which Canon says was necessary to achieve the form factor and the price.
However, it does have Movie Digital IS for tilt correction and 5-axis image stabilisation and is designed to account for lenses without optical image stabilisation. You only really need to worry if you're shooting wildlife, and voila, that's where the EOS R7 comes in.
The main reason you'd pick the R8 over the RP is its video capabilities. The 24.2 megapixel sensor uses the same Dual Pixel CMOS AF II tech as the R6 MkII, and it captures 6K data to produce cropless oversampled 4K footage at up to 60p.
We're told that there's no theoretical limit for recording at 4K 60p, but Canon does indicate that the R8 can dissipate heat effectively to record up to 30 minutes at that resolution.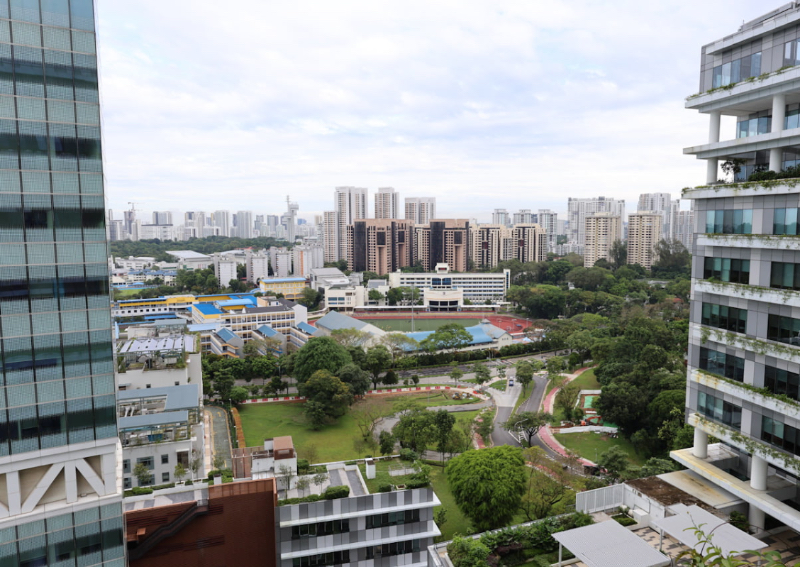 Thankfully, Canon didn't 'nerf' the camera's video capabilities, and you can shoot 1080p video in slow motion at 180p. Rolling shutter distortion is reduced to almost half that on the RP when shooting at 4K 30p/25p.
But what really makes the R8 a proper tool is its support for Canon Log 3, which maximises dynamic range and is a critical colour-grading tool for filmmakers. The R8 offers both 8-bit recording and 10-bit 4:2:2 high dynamic range video, and a convenient HDR PQ mode for dynamic footage straight out of the camera.
Other helpful features include focus breathing correction, False Colour settings, aspect marker displays and UVC/UAC support for plug-and-play live streaming.
With all the talk about video let's not forget that it's also a decent shooter. The EOS iTR AF X system can acquire focus in 0.03 seconds and can detect and track people, animals, and vehicles by deep learning, across the entire image frame.
The R8 is also well-equipped for low light conditions with a native ISO speed of up to ISO 102,400 for stills and ISO 25,600 for video, with limits of up to EV-6.5 for stills and EV-42 for video.
EOS R50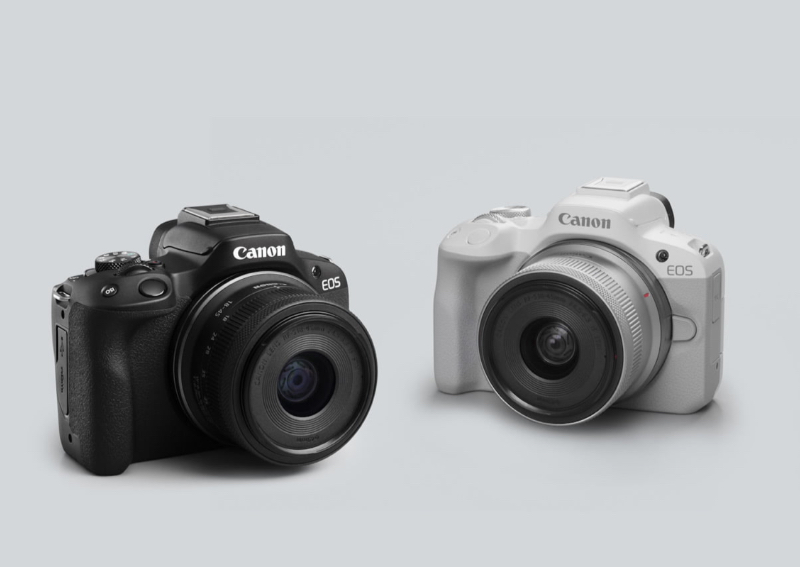 The lightweight (375g) APS-C R50 will replace the EOS 77D and EOS M50 Mark II, and despite its entry-level status, has all the right tools to be an excellent hybrid camera for stills and video-to say it's an upgrade over a smartphone would be a massive understatement.
Much like the R8, Canon designed the R50 with video recording in mind, on top of the usual duties as a stills shooter. The 24.2 megapixel sensor is paired with the Dual Pixel CMOS AF II system, which detects and tracks people, animals (dogs, cats, and birds) and vehicles (motorsports cars and motorcycles).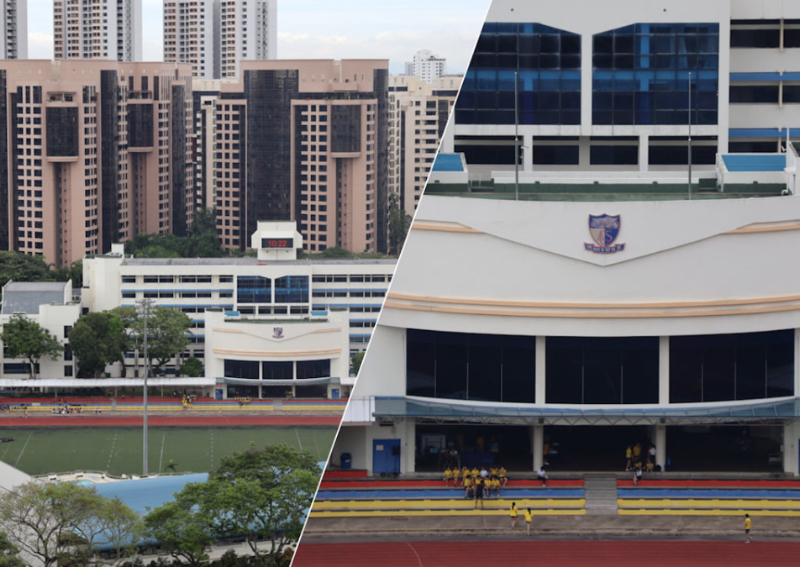 And like the R8, the sensor oversamples from 6K of data to create cropless 4K 30p video. Aside from generally useful features like focus breathing, the R50 also has other interesting features like the Movie for Close-up Demo mode that automatically focuses on the object closest to the camera, making product demonstrations look more professional.
Other features include Movie IS: Enhanced mode (in Selfie mode) that helps correct for handheld wide-angle shots and smoothens out the edges. The auto-level mode also helps to correct horizontal tilt as well. While there's no IBIS built-in, the Movie IS handles digital 5-axis camera shake correction. And like the R8, it also supports plug-and-play live streaming over a USB-C connection.
With fuss-free as the watchword, the R50 also has some new features that help those without technical expertise: Advanced A+ brackets images for better night and backlit portraits as well as correcting focus from front to back. The Creative Bracket feature randomly generates several versions of a shot, complete with settings displayed so that users can learn how to achieve them.
New lenses
RF24-50mm f/4.5-6.3 IS STM: Designed to complement the R8 with a compact form factor (210g and 5.8cm long when retracted), as the pair only weighs 671g together. The 4.5-stops Optical IS can reach seven stops with the Movie IS or In-Body IS.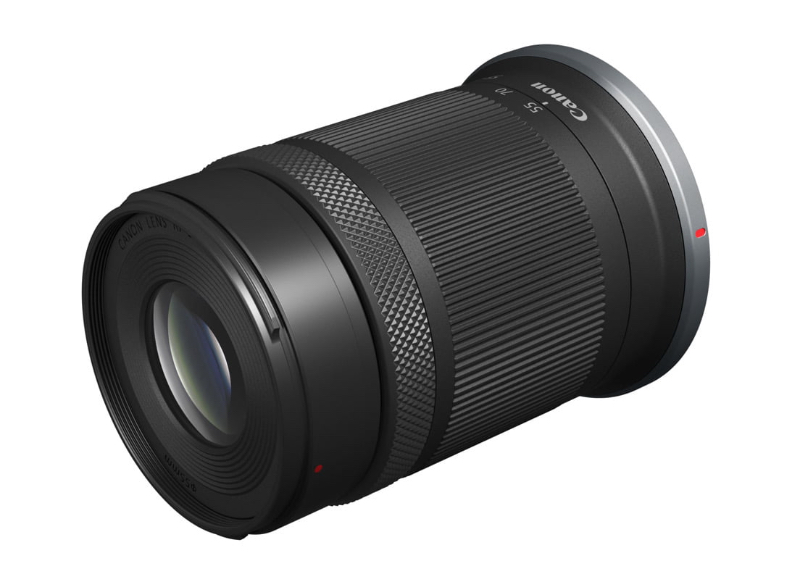 RF-S55-210mm f/5-7.1 IS STM: Full-frame equivalent angle of view of 88 to 336mm on an APS-C image sensor providing 0.28 times maximum magnification at the 210mm end and enables semi-macro photography at a relatively short closest focusing distance of 0.73m. The 4.5-stops Optical IS can reach seven stops with the Movie IS or In-Body IS.
Availability
Unfortunately at the time of writing, the pricing, bundle options, and availability of the two cameras have not been confirmed yet. 
This article was first published in Potions.sg.
ALSO READ: Superga captures trainers young and old with new Pokemon sneaker collection