For at least five years, I lugged around a trusty 13-inch Macbook Air for work after my 2009 Macbook Pro suddenly decided that it was time to retire. And the MacBook Air I got wasn't basic at all — my guy at Sim Lim Square managed to snag a used but specced-out unit, so what I ended up with was a second-hand MacOS laptop that had both portability and power. Ay, those were good times. 
I would have happily bought an upgraded MacBook Air if not for two things: replacing all familiar slots with thunderbolt/USB-C ports and that damn butterfly switch keyboard. While the former can be easily remedied by living a highly vexing dongle life, the latter is… not that great. Which might be an understatement. 
Nonetheless, the MacBook Air remains Apple's best selling MacBook, and it's easy to see why. It's the cheapest Apple laptop available, it's reliable (for casual everyday usage), and it's barely noticeable when you carry it around in your bag. 
But we're living in a different world right now. Going out and about for work or school ain't gonna be possible for the foreseeable future during the coronavirus outbreak. Need to get stuff done? Unless you're a frontliner (big up if you are), you're gonna have to settle it at home.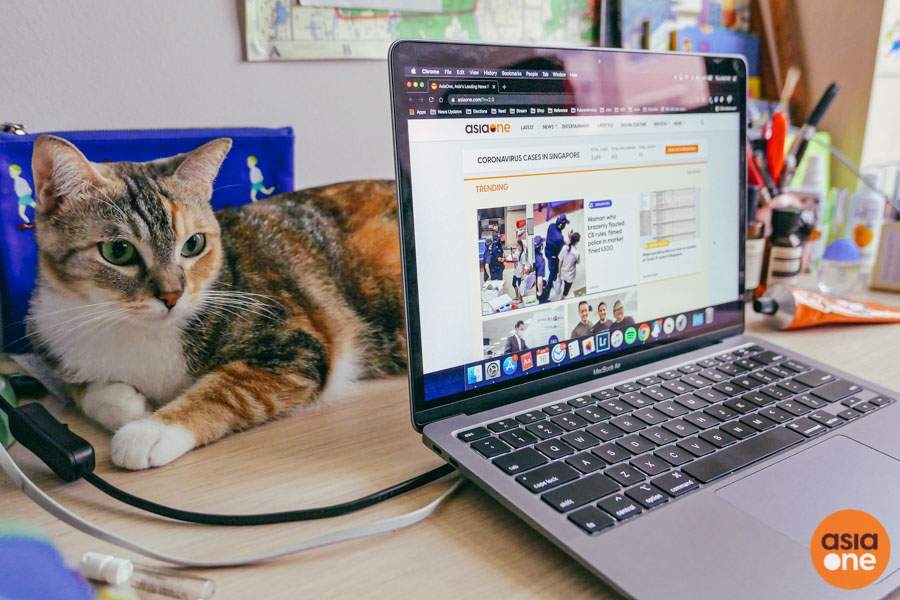 In other words, it's a strange time to review the MacBook Air 2020 during a circuit breaker period, when I don't actually need to lug around a laptop. But the surreal circumstances that we find ourselves in doesn't necessarily mean you don't need it — in fact, this might be the best MacBook Air Apple has produced in years. 
But how does it hold up in a Covid-19 work from home situation? Let me count the ways. 
---
Working 
The biggest draw to upgrade from MacBook Airs of old is that Apple has finally conceded defeat over the butterfly switch mechanism that the company introduced in 2015. Sure, it made laptops thinner, but at the drastic cost of being actually functional in the long run. 
Last year, the 16-inch MacBook Pro shipped with the traditional but reliable scissor-style switch keyboard, and the new MacBook Air has it as well. Being in a profession that requires you to be verbose, loquacious and effusive, I'm happy to note that typing words and sentences all day long feels very good, with satisfactory key travel and solid clicky-ness.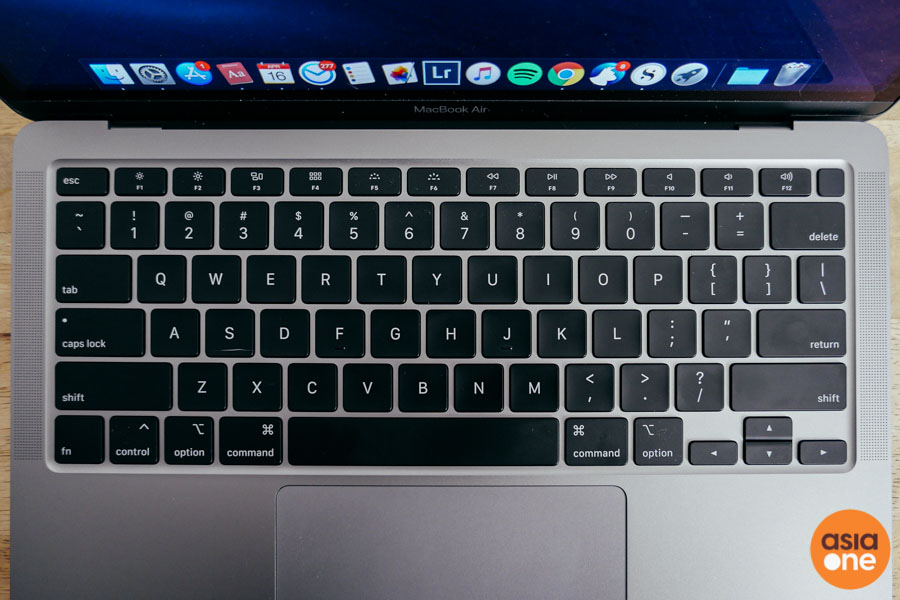 As a daily driver device, it shines. I've been running Slack, Tweetdeck, Messenger, Spotify, Airmail, Scrivener, Fantastical and a Chrome window with at least 10 tabs open at a time, and the MacBook Air barely sputters throughout the whole day. 
But perhaps the reason why it's been doing okay so far is that the test unit I got is the MacBook Air with quad-core Core i5 processor. It's also the one that you should get if you're in the market for one — it's just a $150 top-up to upgrade from the dual-core i3 processor. 
Even while trying to push things with Adobe programs, the Air managed to run decently though I can't help but notice that they're a smidge slower than running the same things on my MacBook Pro. Load up enough intensive apps simultaneously and things can get real hot, especially the portion above the keyboards. 
Fans can get distractingly loud during these times, but for the majority of people who do their work and studies on the web and less intensive programs, they shouldn't be facing the issue. Plus, why are you rendering 4k footages on a MacBook Air anyway? 
Then there's the personal issue of having to scramble online to buy a USB-C dongle to do basic things like transferring images from an SD card and hooking it up to my monitor. I know I'm several years late to the party but I hate the dongle life. 
Telecommunicating
The thing about laptop webcams is that nobody expects it to be that good because nobody uses it that much. But at a time like this when most people are forced (for their own safety!) to stay at home, teleconferencing for work and play is suddenly a daily activity.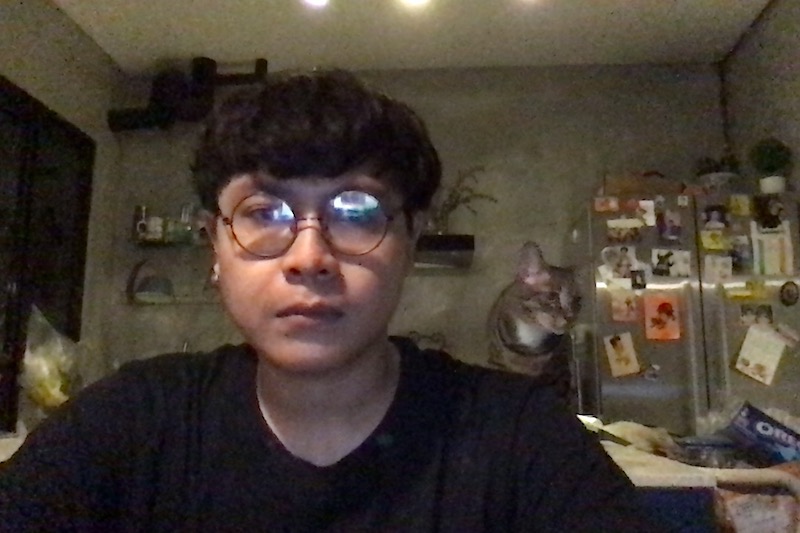 So it's just too bad that even for a newfangled MacBook Air in 2020, the inbuilt front-facing camera is of potato quality. 
Now to be fair, nobody expected Apple to have foreseen the need for better inbuilt webcams due to a global pandemic, but when front-facing selfie cameras on our phones prove to be better serving than a 720p webcam on a laptop launched in 2020, it does make you wonder why. 
The webcam is decent if you're lucky enough to get sufficient daylight in your teleconferencing environment, but expect super-grainy footage when you don't. It sucks because we can't exactly go out and get ourselves a fancy external webcam, what with electronics retailers not being open and all. 
The internal microphone works fine at least — they've been picking up a good amount of background noise (I've needed to turn off my desk fans during calls). There's a headphone jack to hook up wired headphones for video conferencing, and it's been a boon during times when Bluetooth earphones get finicky. 
Then again, nobody expects it to be a top-tier feature. The circuit breaker just made us a bit more woke about the middling quality teleconferencing tools of all laptops, including Apple's. 
Gaming 
I want to bring up again the Air's propensity to heat up pretty easily — the processing limits can be reached often if you're a heavy user. Thermal throttling (when the computer automatically limits the performance speed of the processor to prevent it from overheating) will be an issue here if most of your work at home consists of high-intensity tasks. 
Suffice to say, this is not a gaming machine. Not for triple-A games at least, but it did okay running indie games like Stardew Valley and GRIS, though it slightly struggled with Superhot. Eh, that's what you get with an integrated Intel Iris Plus Graphics card. 
Content
With the last MacBook Air I had being the model from 2013, the jump to a 2,560 x 1,600 Retina display nearly a decade later is astounding. Lines are crisp, colours pop out, and it now supports TrueTone tech, which adjusts the screen colours according to detected ambient light (though I turned this off). The bezels aren't even as noticeable as it had been all those years ago.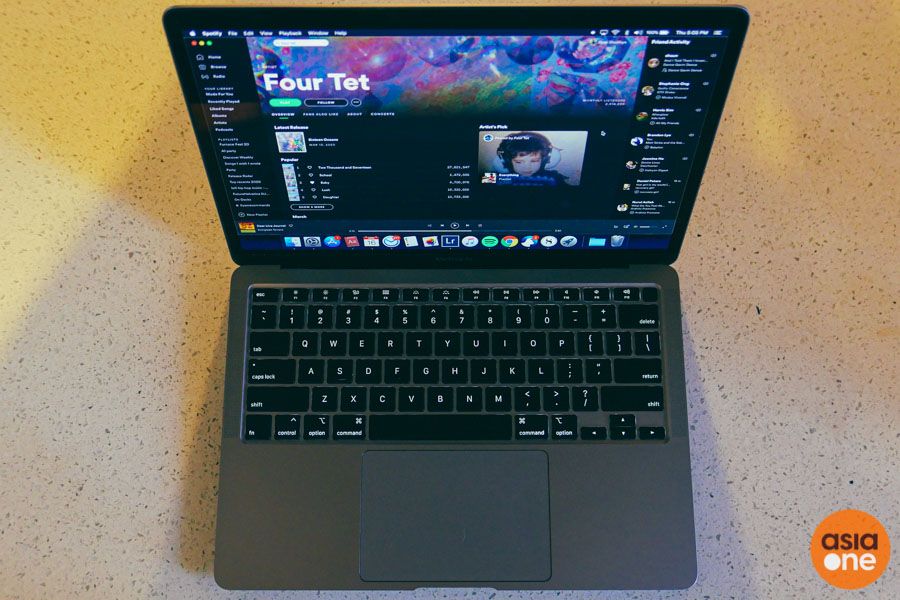 As for its stereo speakers, they perform quite decently for a laptop this size but they're not studio-grade for sure. In any case, you're at home 24/7 anyway — just hook up a Bluetooth speaker or play the music over Airplay. 
Speaking of being indoors daily, the lightness of the Air (1.29kg) was actually appreciated since I found myself moving a lot between tables around the house while doing work. I don't really watch stuff on my laptop, but I imagine the portability will do wonders for your in-bed Netflix sessions if you're mostly stuck in your room during the circuit breaker period. 
Battery 
Aside from the keyboard, another important element in a laptop is battery life. Apple keeps claiming that the new MacBook Air has an all-day battery life, but in real life usage, "all-day battery life" just means it lasts a good seven to eight hours of proper usage before needing to charge.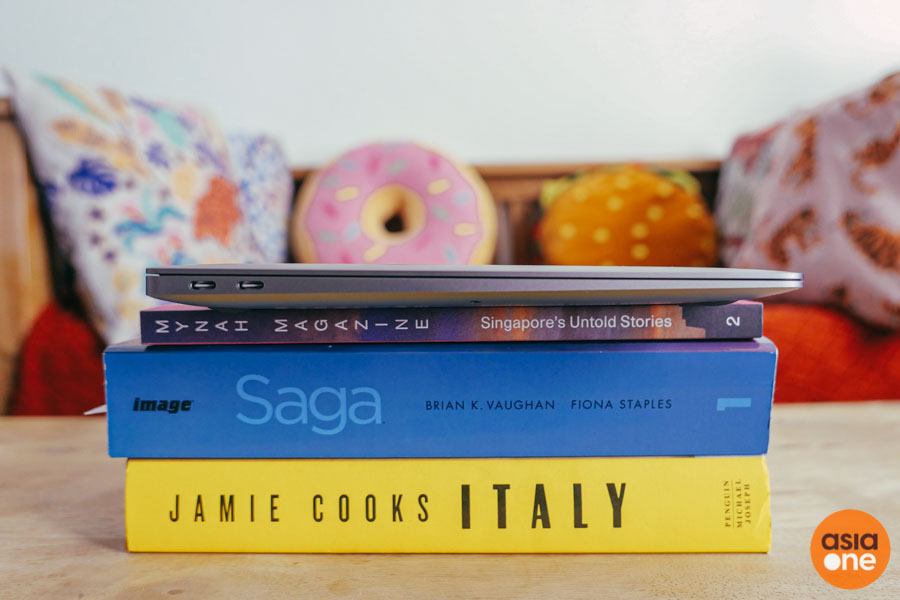 Which shouldn't be a problem because you're always within a few steps away from a power outlet while working from home. 
Price
Look, I don't have to remind you again that we're living in an unstable time and money might not come that easy during a pandemic that's affecting the economies of the entire world. So when it comes to the price tag, the new Air offers the best value for what it can do: $1,449 for the base model.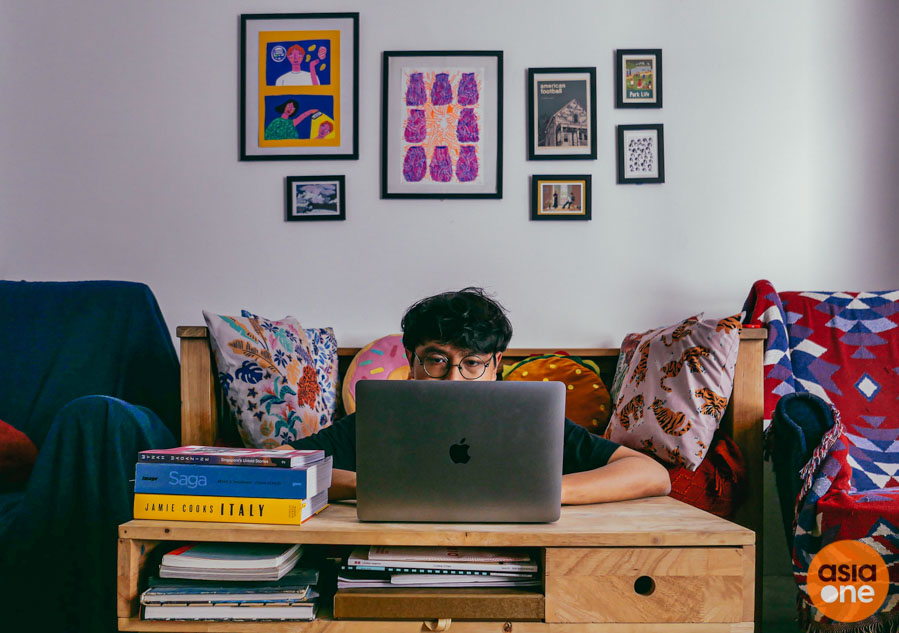 It's not exactly the cheapest laptop you can find in the market (tons of affordable Windows portable powerhouses out there), but it's the one with the best price for a brand new workstation that runs MacOS.
After years of mediocre models, better processors and a better keyboard already make the 2020 MacBook Air the best, most competent version of the series — and one you'll be happy to stick with for years to come, hopefully after the dust has settled. 
ilyas@asiaone.com