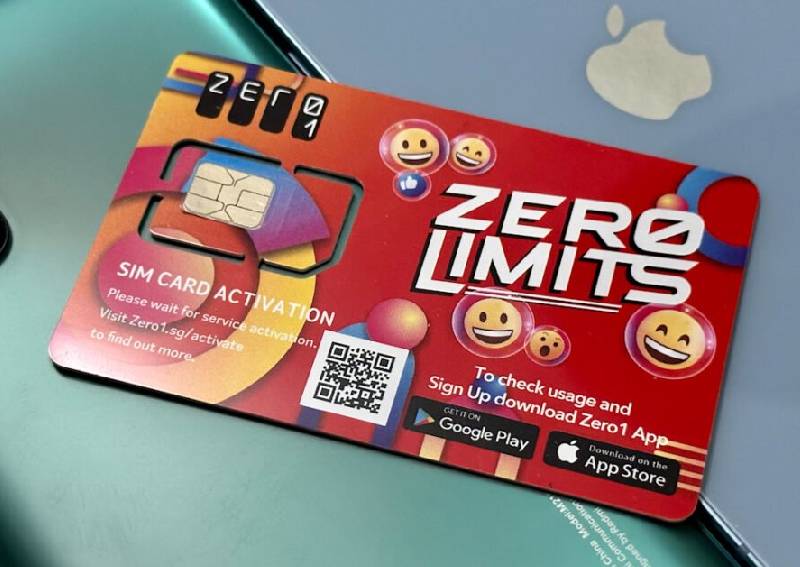 When Zero1 came in with its aggressive 5G plan offers a few months back, it almost felt too good to be true.
But we know that these offers only last a couple of months at most; would Zero1's no-contract 5G plan be worth using Zero1 without the rebates?
Having spent a couple of months using its 5G plan, I can confidently say yes.
Largely, it's down to the fact that the plans are fuss-free and that the service works-there isn't any secret sauce to it. Zero1 is a Mobile Virtual Network Operator (MVNO), which means they lease their network from one of the 'big three'.
While they're not at liberty to talk about these things, it doesn't take much googling to work out that Zero1 gets its magic juice from Singtel.
The big difference is that for the time being at least, Zero1 uses the non-standalone (NSA) network instead of the 'true' standalone (SA) network, meaning you don't get the improved latency that 5G brings.
But to be honest, I'm not performing remote surgery any time soon, so it really doesn't matter. And I suspect that's the case for most of us as well.
With what is effectively a Singtel network, coverage, for the most part, has been decent, and there weren't many places where I had issues with connectivity. Speeds were fairly OK even on peak hour MRT rides. I could easily watch 1080p videos on YouTube without any stutter.
If I'm honest, for most of the things I do at least, I can't tell the difference between a strong 4G signal and 5G; even for mobile gaming.
And between using my SA-powered M1 5G and Zero1 5G SIMs, I don't really feel much of a difference aside from connectivity in certain areas, and that's operator-unique. My M1 service is a little more spotty in places, surprisingly.
I suspect most people will certainly be attracted to the fact that Zero1 offers 'unlimited' data in the sense that they do not impose excess data charges. After you exceed your data cap, your data speeds are throttled down to 'usable speeds'.
Maybe I have low expectations, but I guess 'usable' is pretty much business as usual for me.
I still watch 1080p (at least) videos on my phone. Even during peak hours on the train, I could get about 1Mbps download speeds on average (sometimes better sometimes worse) despite being throttled. Gaming is a no-no in certain areas underground and for me at least it made little difference.
The most flattering I can say here is: I honestly couldn't tell the difference. At the same time, I have to state a disclaimer: I have no idea if this will still be the case as more users join Zero1.
The other thing that I appreciate about Zero1 is that the plans and promotions listed are pretty straightforward — I know exactly what I'm getting at the outset.
I don't need to spend an hour studying pages and making calls for clarification about the terms and conditions, and having to remember that I only get free caller ID until a certain month or that I get 100GB of data only for three months and things like that; I like that these provisions are kept to a manageable minimum.
Zero1's 5G plans won't be the cheapest in the market, but given the performance, the price and the value that it brings to the table, it's undoubtedly one you should consider the next time you are looking for a new service provider.
I certainly liked the no-frills effectiveness of the entire experience.
ALSO READ: Singtel brings fully underground 5G network to MRT's North East Line (NEL)
This article was first published in Potions.sg.