Kids of celebrities may get a bad rap for being 'nepo-babies' or just following in their parents' footsteps, but Taiwanese host-actress Dee Hsu's eldest daughter Elly has made a great impression with her acting skills.
Proud mum Dee shared a clip of Elly starring in a music video (MV) for the song This Day by indie band Oaeen — formerly known as Sodagreen — on her Instagram yesterday (Jan 18).
The 44-year-old wrote: "Love this song and the MV. I cry every time I watch it, I'm so moved by the song and the female lead's acting skills!
"Remember not to forget your roots."
Dee's fans were equally impressed by Elly's performance, with one writing: "Her acting skills are much more natural than her mum's". To this, Dee responded: "I accept" with a cry-laughing emoji.
Another comment read: "Please, Elly should act in a movie."
Many also compared her looks to South Korean actress Kim Go-eun.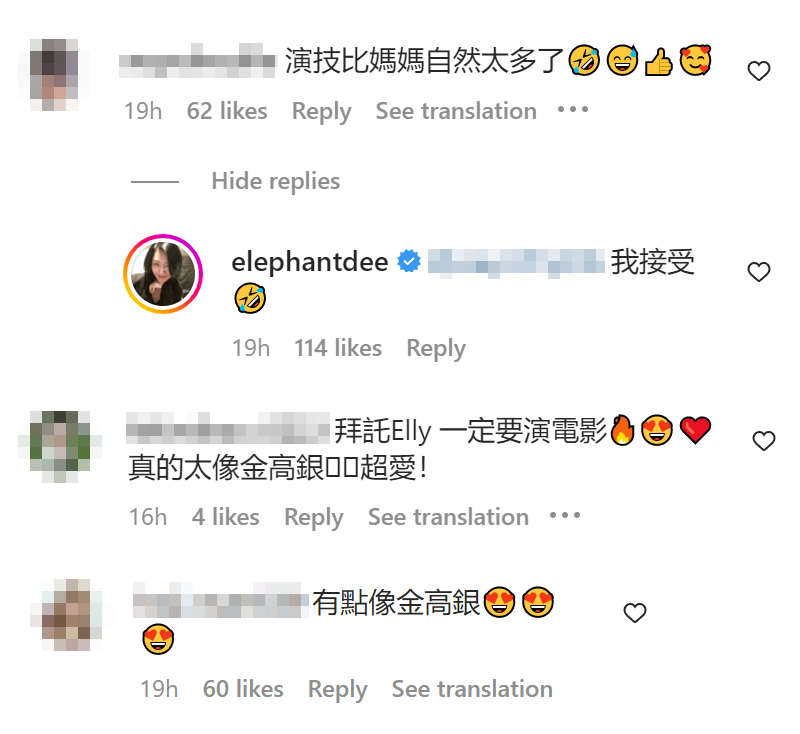 Despite being only 17, Elly has made a name for herself as a model, posing for magazines like Nylon and Vogue Taiwan.
In the tearjerker MV, she acts as a student in a marching band who can't seem to get anything right — she drops her rifle during practice and locks herself out of the club's equipment room — and gets told off by her club captain, played by fellow model Queena Huang.
In her own Instagram post, Elly thanked Oaeen for the opportunity and Queena for her guidance, before taking a sly dig at her mum.
She joked with a crying emoji: "Special thanks to my mum for staying up late to practice with me. Without her, there would be no me (this is what my mother asked me to write)."
In true teenage fashion, Elly shared another post showing behind-the-scenes stills, but captioned it: "These photos were supposed to be posted this afternoon, but I accidentally fell asleep."
ALSO READ: 'English is my mother tongue': Dee Hsu's daughter draws ire of Weibo netizens after controversial statement
drimac@asiaone.com
No part of this story can be reproduced without permission from AsiaOne.