Was it a subtle confirmation or just a careless mistake?
Fans and netizens have been quite interested in the marital status of Hong Kong celebrity couple Yoyo Chen and Vincent Wong ever since rumours in August last year claimed they have ended their 11-year marriage. They have a daughter who turns 11 next month. 
Back then, Vincent, 39, wrote in a social media post dismissing the chatter: "Everything is well, thank you for everyone's concern."
Yoyo, 41, also said she wouldn't be responding to untruths.
However, the gossip mill has been sent spinning again after she seemingly confirmed that she is now single.
On Monday (March 20), Yoyo posted a video to her Douyin account showcasing the various locations in Hong Kong that were featured in dramas.
One netizen commented in her post: "I only want to ask, are you single already?"
To the surprise of many, Yoyo liked the comment, which led to widespread speculation that it was a subtle confirmation she and Vincent have divorced.
"Oh my goodness, she actually 'liked' this. There are several possible meanings to this," one netizen wrote.
Some netizens felt the 'like' was the result of an accidental click, and that it was not really Yoyo who did it but one of her staff members managing the account.
"Maybe she 'liked' every comment", another user wrote. There were indeed other comments that received 'likes' from Yoyo.
One comment read: "Most Douyin accounts are managed by staff. But they could really be divorced. Actually, what matters most is that Yoyo is happy."
As of writing, it appeared Yoyo, or her staff, has 'unliked' said comment.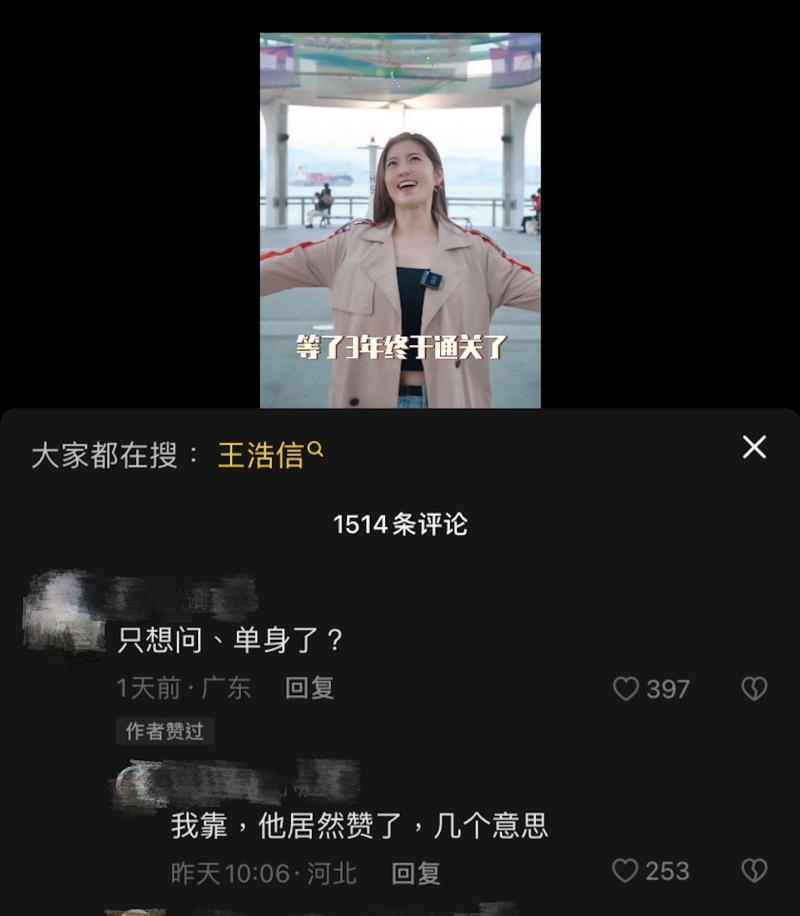 kwokkarpeng@asiaone.com
No part of this story or photos can be reproduced without permission from AsiaOne.