Is there trouble brewing on the horizon for Faye Wong and Nicholas Tse?
That's the perennial question as the celebrity couple has had an on-again, off-again relationship since they started their high-profile romance in 2000.
However, they've been going strong since they rekindled their romance in 2014.
Recently, doubts have been cast on the stability of the couple's relationship after a photo from the Chinese diva's intimate 50th birthday celebration surfaced online.
Faye at her 50th birthday celebration with her friends. PHOTO: Weibo
In the photo, Faye can be seen cosying up to two male friends but her bae, Hong Kong actor Nicholas Tse, is nowhere in sight.
The photo, which was published by Faye's friend on Aug 8, was accompanied by a post in which he wished her a happy birthday.
One of the men in the photo is reportedly a friend of Chinese actor Li Yapeng — Faye's ex-husband — and while that understandably adds fuel to the rumour mill, Yapeng has seemingly moved on.
According to reports, 38-year-old Tse missed out on the celebration because he was working in Shanghai. However, he was sighted having a relaxing post-work dinner with friends, and even gamely posed for photos with staff at the restaurant.
Nicholas taking a photo with the restaurant staff during dinner. PHOTO: Weibo
FAYE AND NICHOLAS - A HISTORY
It was in June 2000 that this celebrated pairing became official when Faye arrived at Hong Kong actor Tony Leung's party with Nicholas in tow.
And they caused quite the uproar when Faye confirmed the dating rumours by holding Nicholas' hand.
Faye Wong and Nicholas Tse at the party in 2000. PHOTO: Weibo
They were said to have broken up two years later, following speculation that Nicholas was two-timing Faye with Hong Kong actress Cecilia Cheung.
Faye then married Yapeng in 2005 before splitting in 2013. The couple have a 12-year-old daughter, Li Yan.
Nicholas also moved on and married Cecilia in a secret ceremony in 2006 before parting ways in 2012.
It would be a good 11 years after their reported break up before the lovers reconciled in 2014, when Chinese media spotted the pair canoodling in Faye's apartment.
Since then, their relationship has been smooth-sailing, with Nicholas even dismissing rumours that he was dating Chinese actress Yang Mi in March.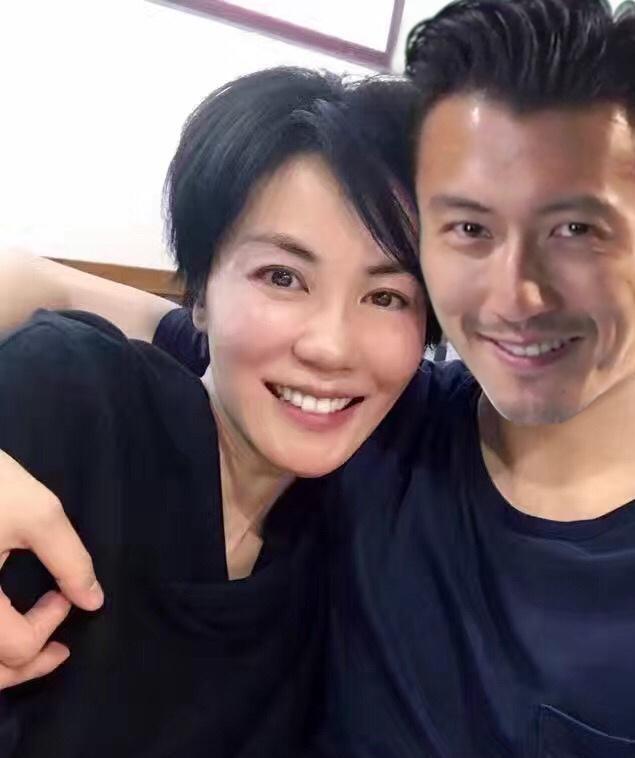 Nicholas and Faye. PHOTO: Weibo
At a publicity appearance in May for his new shop, Chef Nic, the actor-chef even admitted that long-time girlfriend Faye was one of the lucky few to taste his dishes. 
Could Nicholas' absence just be a coincidence?
In this tumultuous time for celebrity pairings, only time will tell.
bryanlim@asiaone.com