When a close friend reappears after disappearing for a decade, you can bet that tears will be shed.
In a recent episode of the meWATCH talk show The Reunion, the cast of The Little Nyonya (2008) gathered once more to remember iconic facets of the show. Unexpectedly, former actress Ng Hui also joined in.
And when she did, Jeanette Aw, 43, couldn't help but burst into tears.
Seeing this, Ng Hui, also 43, immediately ordered: "Don't cry!"
But Jeanette was already crying.
"Makeup artist, standby!" she added, jokingly implying that Jeanette's makeup would smudge because of her tears.
Also present at the reunion were other cast members Xiang Yun, Joanne Peh, Qi Yuwu and Zen Chong.
Host Lee Teng took the opportunity to ask Jeanette why she was so emotional meeting Ng Hui again, and Jeanette replied that she had lost contact with her. And it wasn't just for a few years, but about a decade, Xiang Yun, 59, added.
Ng Hui's last year at Mediacorp in 2012 saw her take on six different dramas, including Beyond, Poetic Justice and Unriddle 2.
In The Little Nyonya, she played Ah Tao, a kindhearted and loyal maid to Jeanette's character, who suffers greatly at the hands of Lin Guihua (Lin Meijiao). For her role, she received a Best Supporting Actress award at Star Awards 2009.
Now, her efforts are being utilised elsewhere, as she revealed that she's been working as a teacher. Reports suggest that she's an Allied Educator for Learning And Behavioural Support at a government primary school.
Ng Hui's roles in the past have definitely been memorable — in The Little Nyonya, her character has an iconic phrase: "Guai guai long di dong".
Addressing this in the talk show, Lee Teng, 39, prompted Ng Hui to explain the phrase.
"It's sort of like, 'Oh, what do I do? Alamak!'" she said.
Lee Teng added on to this and explained: "Based on my research, people in Yangzhou, China, actually do say that. It's like, 'Gosh, why is this happening?'"
'I absolutely cherish this'
While there have been many iconic scenes, lines and props in the show, none really left as great an impression on the cast present than the portrait of Juxiang, one of two characters that Jeanette played.
"That's because it represents The Little Nyonya," Zen, 44, said. Hearing this, other cast members also nodded in agreement.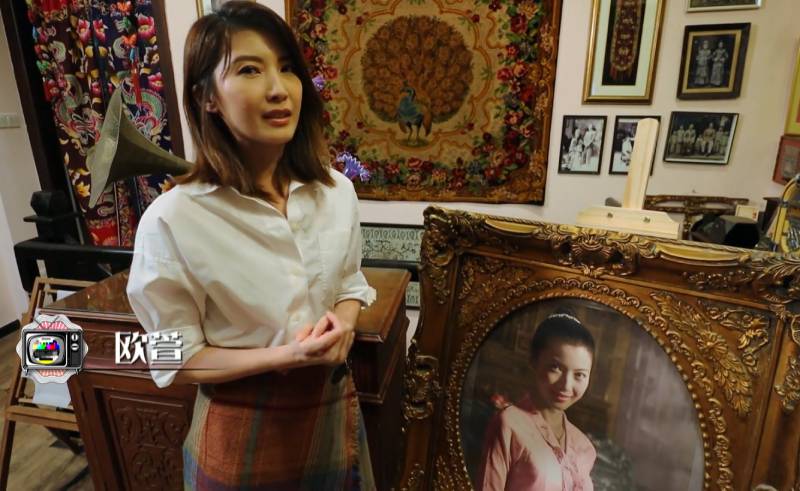 But for Jeanette, the portrait means more than just the drama series.
Prior to attending the talk show, she revealed that the portrait holds memories for her on a personal level: "A dear friend took this photo. He has died so I absolutely cherish this photo." 
Part one of The Reunion's episode on The Little Nyonya is available for streaming on meWATCH.
ALSO READ: 'It was a very painful decision': Zheng Geping leaving Mediacorp after 36 years
khooyihang@asiaone.com
No part of this article can be reproduced without permission from AsiaOne.