Does turning 30 trigger anxiety or a time for reflection? It could be both.
Earlier this month, AsiaOne spoke to local actor Noah Yap at the premiere of Mediacorp drama Titoudao: Dawn of a New Stage and we asked him what he thought about his time in showbiz as he turns 30 — a new milestone — in November.
Noah, who shot to fame when he acted in Jack Neo's movie Ah Boys To Men at age 18, confessed that he isn't proud of his past self.
"I look back at some of my works and I cringe at what I did sometimes. I guess the word would be 'obnoxious' — I was so muddled up in my own world, I didn't really care about other things."
Noah, who also has his own YouTube channel, expressed gratitude for everyone who has supported him all these years and at the same time, he was also glad that he has "grown and matured", reiterating that twice.
One of his greatest sources of pride comes from being recognisable and he is thankful, explaining: "Being recognisable is crucial to my job, and the day nobody calls my name when I am outside, is the day I should stop acting."
Forever 20
Even his friends feel that he is forever 20.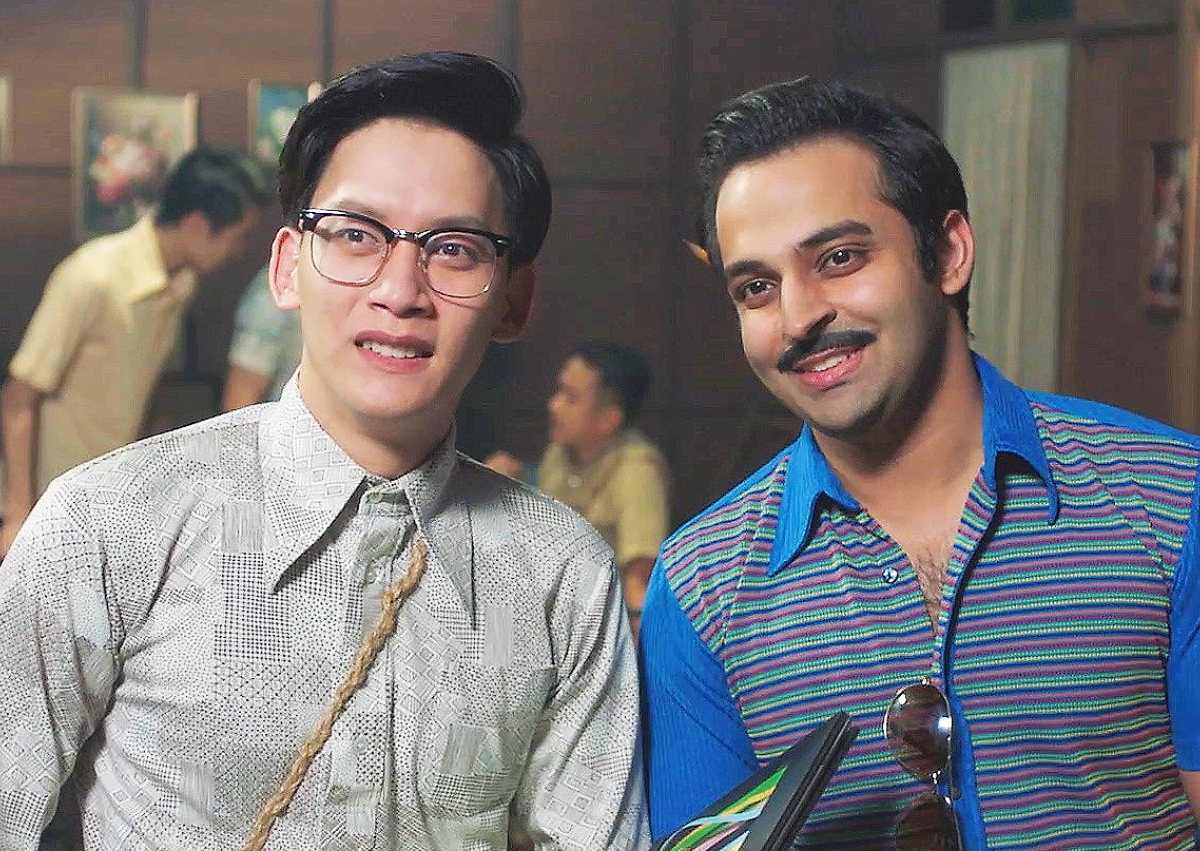 He said: "They tell me, 'You have been 20 for 20 years.' You also thought that I was 20 right?
"When I first acted in Ah Boys To Men, I was 18. I never thought that 30 would come so soon, but it's coming in a few months' time!"
He expressed that he would like to do more Mandarin-speaking productions, as well as those outside of Singapore.
"I know my Mandarin is not the best, but I've been trying my best to improve, and hopefully I get a chance. Fingers crossed — a lead in a Mandarin drama, Mediacorp please?" he suggested light-heartedly.
'Everybody was more real with each other'
In Titoudao: Dawn of a New Stage, Noah plays an assistant to director Vijay (Shrey Bhargarva), who attempts to manage his boss' mood swings and grandiose ideas.
The main plot centres on wayang starlet Ah Chiam (Koe Yeet), who struggles to find her footing after her wedding falls apart. She is taken in by an obscure wayang troupe led by Suan Jiah (Chen Liping), who has a mysterious background.
This was not Noah's first time filming a show set in the 1950s and 1960s. Last year, he acted in the drama Future Proof, playing a father in 1965 who gets a visit from his time-travelling son.
For both shows, the props used were genuinely from that era, and he felt that it was "really special to be fully immersed in that environment".
If time-travelling was possible, he revealed that he would be happy to live in the 50s as he might feel more carefree.
Specifically, he observed that in present society, everybody is too glued to their phones.
He admitted: "People back then had their own problems to deal with, but life was slower-paced and everybody was more real with each other. But if I go back I might also regret it."
Noah agreed that most people know him as being carefree and easygoing, which he felt are good traits to have, but he is also serious at work.
"When I am at work, I am in work mode. When it's time to play, I will play."
Titoudao: Dawn of a New Stage is available free on demand on meWATCH. New episodes will be available on March 21 on meWATCH and every Tuesday at 9.30pm on Channel 5. It will also be available on Mediacorp Drama's YouTube page from March 21.
ALSO READ: 'In this honeymoon, it's you with him, and me alone': Joshua Tan's wife jokes about Noah Yap joining trip
jolynn.chia@asiaone.com

No part of this story can be reproduced without permission from AsiaOne.